K-9s patrol at Milwaukee airport; extra layer of protection by TSA
MILWAUKEE - There is an added layer of security at Milwaukee Mitchell International Airport. Now, travelers will start seeing explosive detection K-9s before they fly.
Transportation Security Administration (TSA) representatives introduced on Wednesday, March 1 the three explosive detection K-9s and their handlers. The K-9s are named Bimba, Rony, and Rex. Officials say they will provide an added layer of security to an already multi-layered security system at the airport. The K-9s are trained to search for explosives and explosive odor on passengers.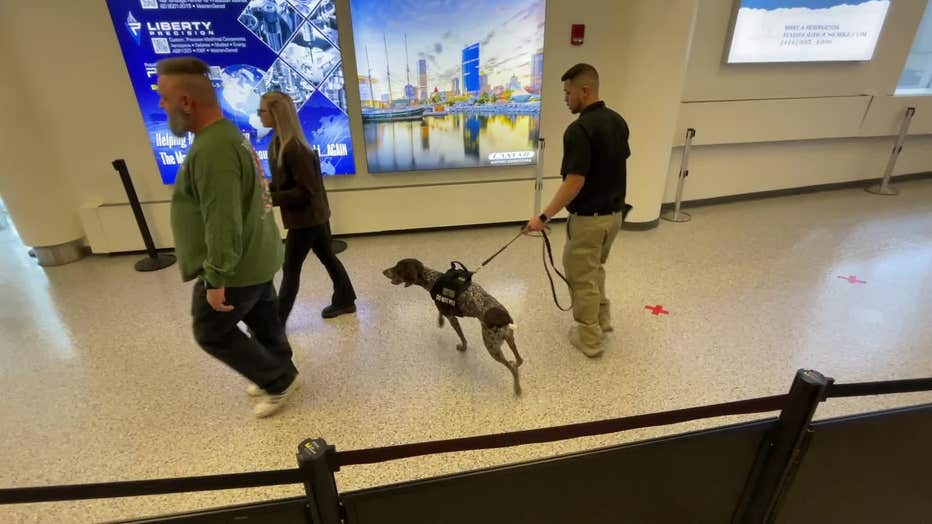 "As they walk by he will catch the odor and then give me his final response," said Quinn Oldenhoff, Explosive Detection K-9 Handler. "We have the process for additional screening before they even get to the checkpoint."
Passengers will see the K-9s when the airport is at its busiest. You can also expect shorter lines. TSA officials say the dogs can check about 400 passengers in about 20 minutes.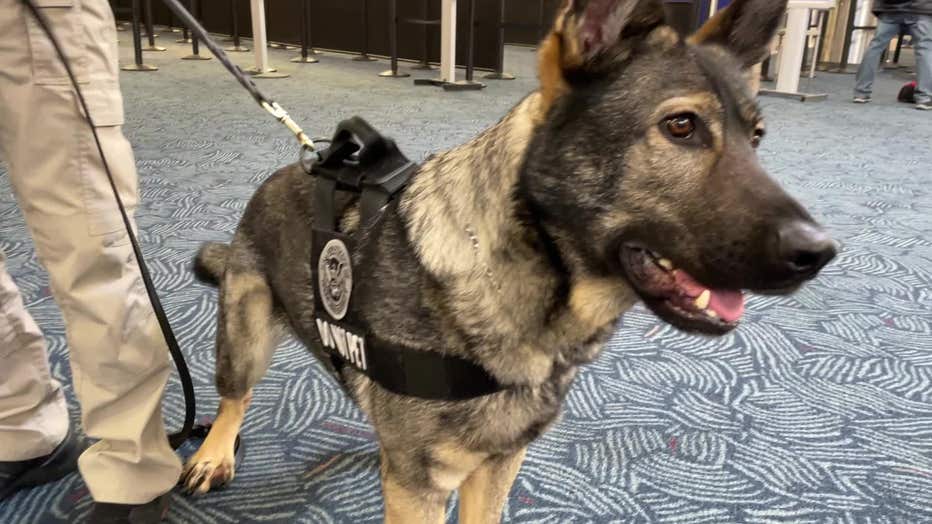 "We basically expedite their way through the checkpoint when they're running, and so they get to leave their jackets on, their shoes on, their electronics in their bag." said Regina Eisenberg, Explosive Detection K-9 Handler.
SIGN UP TODAY: Get daily headlines, breaking news emails from FOX6 News
Officials say each K-9 can only work for short periods of time – usually about 20 minutes. By having three K-9s, they can rotate.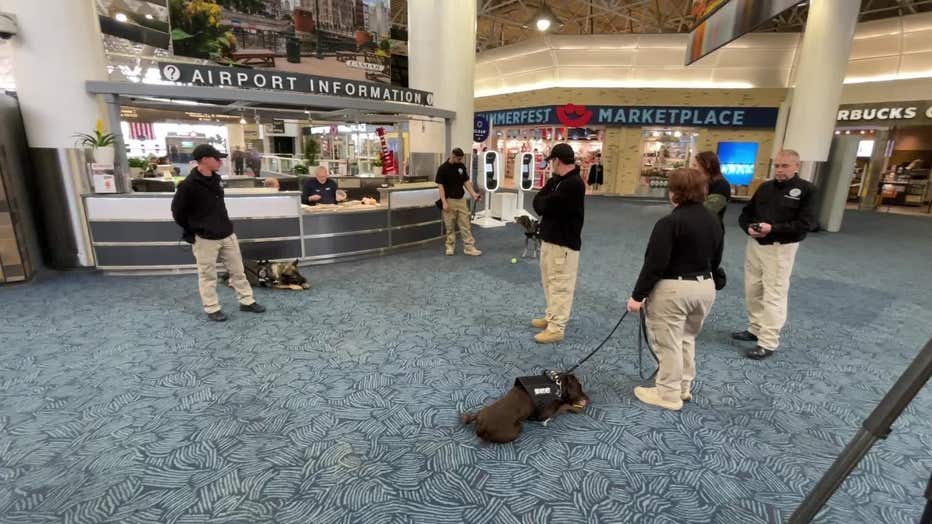 Officials also noted that the dogs get lots of love at home, but at work the public is asked not to distract them – and do not try to pet them.
TSA officials expect to add another handler and K-9 at Milwaukee Mitchell International Airport by the end of 2023.