Juvenile arrested for March 9th bomb threat at Wauwatosa West High School
WAUWATOSA -- Wauwatosa police say a juvenile suspect has been identified and taken into custody in connection with one of two recent bomb threats at Wauwatosa West High School.

The juvenile suspect was arrested on Tuesday, March 15th.

Police have referred a felony charge of "Bomb Scare" to the Milwaukee County Children's Court Center.

Police say this suspect is not believed to be responsible for the bomb threat made to Wauwatosa West High School on Monday March 14th. That investigation is still ongoing.

Because the suspect is a juvenile, police will not be releasing the suspect's identity.

After the threat was made on March 9th, officers from the Wauwatosa Police Department and Milwaukee County Sheriff's Office were called to the scene.

Upon arrival, officials conducted an initial sweep of the gym. After determining it was safe, all students and staff were moved to that area while the rest of the school was searched.

Around 10:15 a.m., classes were back in session.

On March 14th, 1,100 students were evacuated to an elementary school across the street, and then sent home for the day.

A $1,000 reward for information leading to an arrest and conviction was offered after this second bomb threat.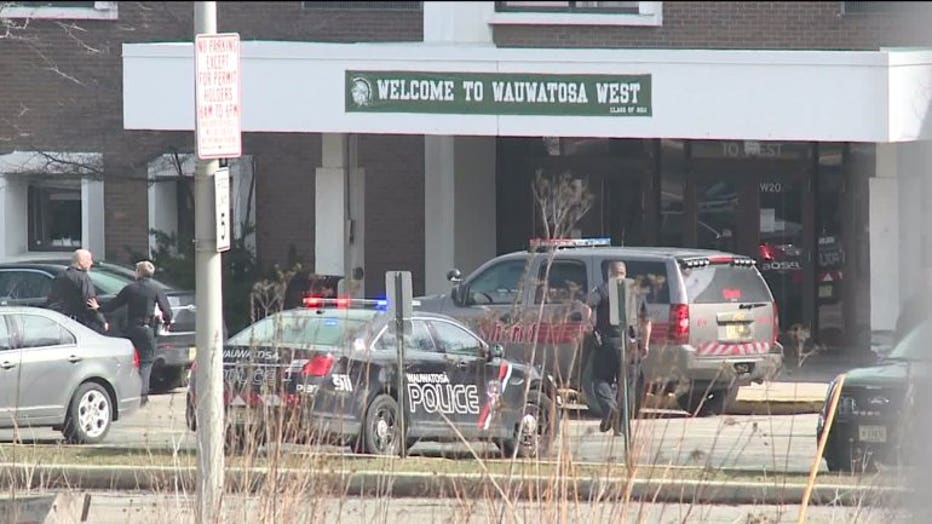 Students dismissed from Wauwatosa West High School due to threat