Juan Silva pleads guilty in connection with fatal hit-and-run
MILWAUKEE (WITI) -- A 43-year-old Milwaukee man charged in connection with a fatal hit-and-run has pleaded guilty in the case. In exchange for the plea, prosecutors have dropped two lesser charges in the case.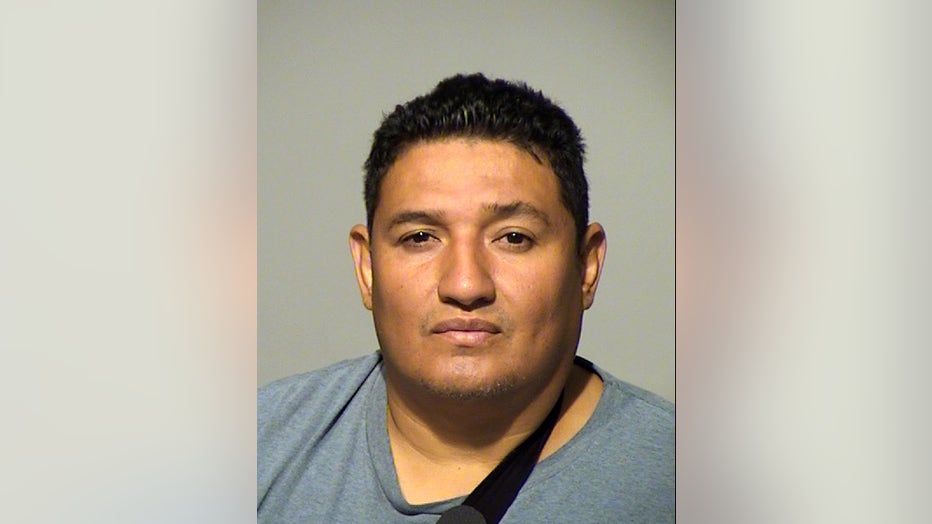 Juan Silva initially faced one count of hit-and-run resulting in death, one count of knowingly operating a motor vehicle while suspended, causing death and hit-and-run causing injury.

The hit-and-run crash occurred on Sunday, September 29th near 12th and National. Two pedestrians were crossing W. National Avenue from north to south after exiting a tavern when they were struck by a white cargo van that fled the scene.

39-year-old Juan R. Zapata-Guerrero died as a result of his injuries.  A 42-year-old Milwaukee woman was seriously injured.

Zapata-Guerrero's wife says he went to a bar to pay someone, and was supposed to be home in an hour — but he never made it home.

Zapata-Guerrero left behind his wife and three children.

Through a translator, Maria Carbajal on September 30th spoke with FOX6 News about the incident, and her husband of 20 years.

"He was a really outgoing person. Great father, great husband. He was always there supporting us — was always there for us all the time," Carbajal said.

Fred Davis was one of many who stopped to help on Saturday night. Surveillance video taken from Davis' auto body shop captured the hit-and-run.

"We were out here and heard this thump. Walked out and we seen one guy in the street. We tried to help the lady — was over in that direction, maybe 30 feet away, called 911 — tried to help out the best way we could," Davis said.

Carbajal says she is happy the driver turned himself in, but says nothing will bring back her husband, and the father of her children.

The complaint indicates Silva told officials it was raining the night of the crash, and said about six inches of rubber on his windshield wiper was sticking out and flapping and was only clearing about half of the windshield. The complaint says at the time of the crash, Silva's cell phone rang, and he looked down and noticed it was his son. At that time, according to the complaint, Silva noticed two people in the roadway and struck them.

The complaint says Silva learned of the hit-and-run crash on the news, and decided to turn him in. Silva says he was panicked because he had just started a new business and feared he would lose everything. The complaint indicates Silva also worried because he supports his three grandchildren.

The complaint indicates Silva's driver's license was suspended back in May for failure to pay forfeiture.