"Jesus will forgive me:" Sean Flowers faces homicide charge, accused of drowning his 3-month-old son


MILWAUKEE -- 25-year-old Sean Flowers is now charged with first-degree intentional homicide in the death of his own son, Sean Flowers III. Flowers is accused of drowning the three-month-old baby boy in a pond on N. 75th Street on Milwaukee's far northwest side on Saturday, July 30th.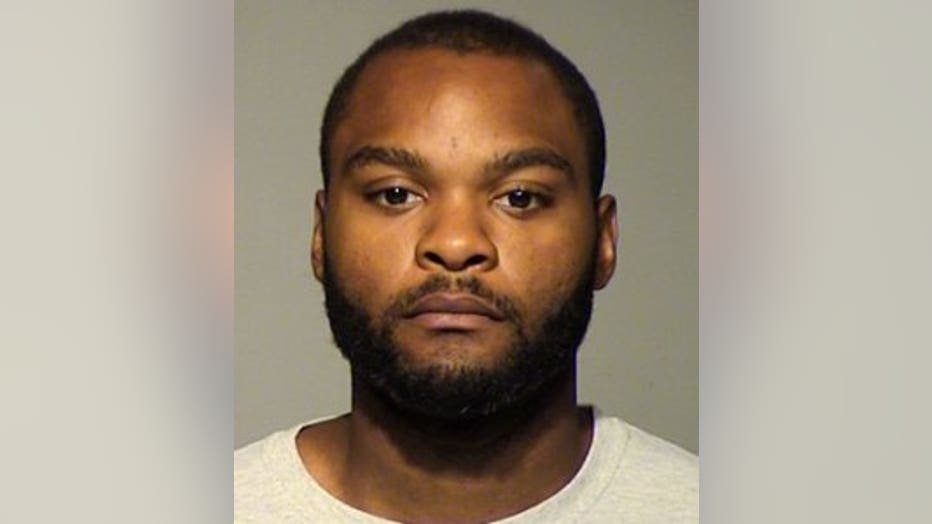 Those who know Sean Flowers say there is a history of violence and domestic issues with his girlfriend -- the mother of his two children.

According to the criminal complaint, Sean Flowers was at a family party in an apartment near the pond when he became angry with the baby's mother -- and grabbed the child as a crowd gathered to try to stop him.

The complaint says Flowers punched his own sister in the face and waded into the pond with Sean Flowers III -- as multiple family members begged and pleaded with Flowers to hand Sean Flowers III over to the family.

Flowers' sister called 911 at 8:42 p.m. on Saturday to report that Flowers was "threatening to throw his three-month-old child...into the water." When police arrived on the scene, they witnessed a large group of citizens at the water's edge yelling, "He's drowning the baby."

Officers spotted two men in the water -- one was a man who was trying to rescue the baby, the other was Flowers. It was about 8:55 p.m. when the complaint indicates Flowers "dropped Sean Flowers III into the water." Flowers then swam deeper into the pond.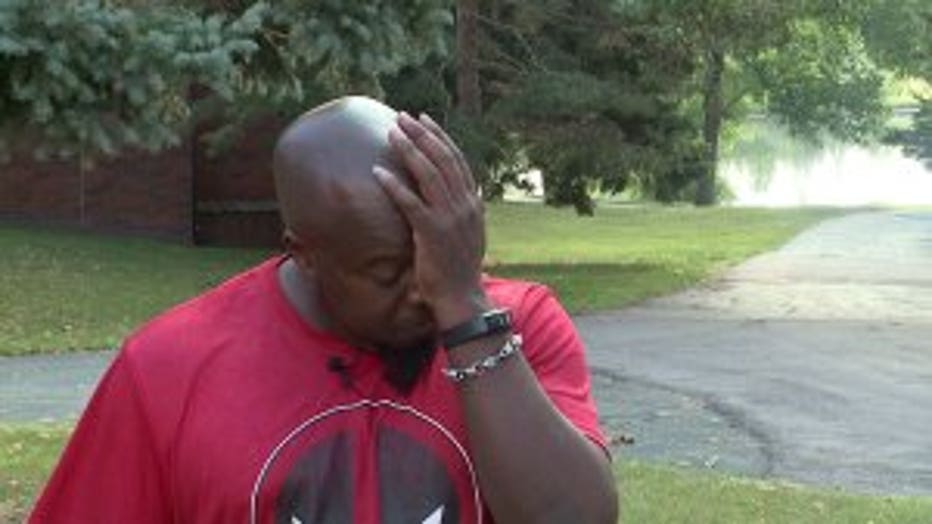 Joey Griffin was the man who raced into the water in an effort to save the child.

"Without thinking -- I just ran into the water. I yelled at him 'where's the baby? Where's the baby?' And then I saw a baby floating in the water. I grabbed it. I tried to swim away with it. He lunged at me and took the baby again and swam further, deeper. We all lost. We all lost this one. No matter what you do, no matter how hard you try, sometimes you just lose. No matter how hard you try. You just wish you could've did more," Joey Griffin said.

The complaint says Griffin told investigators Flowers stated: "Abraham killed his son, Isaac. Jesus will forgive me," as Griffin searched the water for the baby.

The criminal complaint indicates one officer who jumped into the water was able to locate the body of the child. The boy was immediately brought back to shore where the officer began CPR. Milwaukee firefighters arrived on the scene a short time later. But despite all the efforts, the infant was pronounced deceased on the scene.

"It's heartbreaking because they've been going through things for quite some time -- fighting and everything, and she was just tired of it. He got mad," Tom Austin, the baby's great uncle said.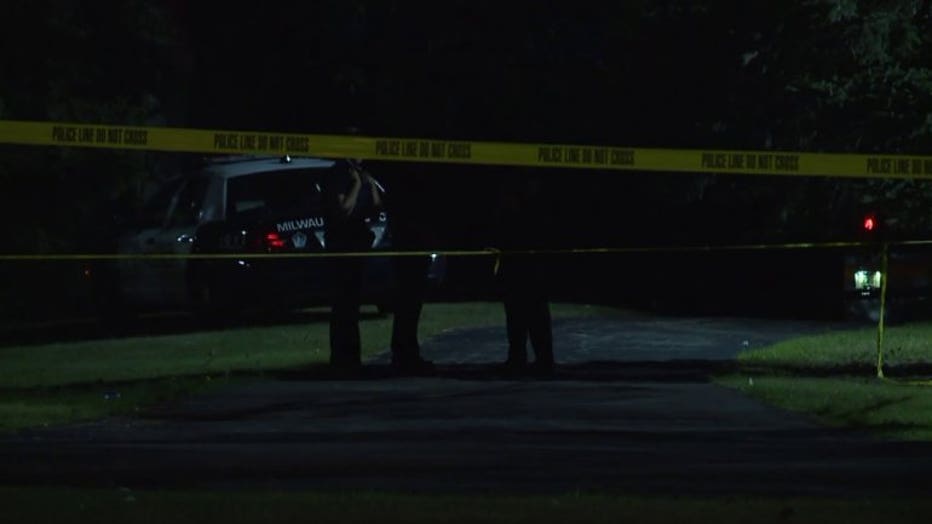 Investigation into death of infant boy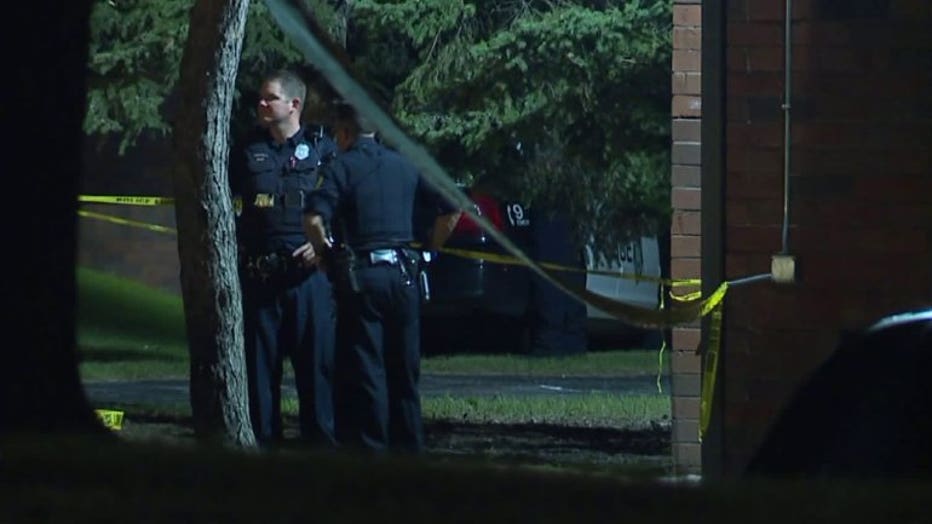 Investigation into death of infant boy


Officers continued to monitor Flowers in the water. The complaint says he "would go under water and then come back up." He apparently did this approximately five times. But eventually, two officers were able to get hold of Flowers, keep him above water and get him back to shore. The complaint says during this time Flowers "said he was going to burn in hell for killing his son and the police would be blessed for saving him."

The complaint indicates Flowers became combative with officers once they got to shore. Flowers had to be tased so the officers could put him in handcuffs.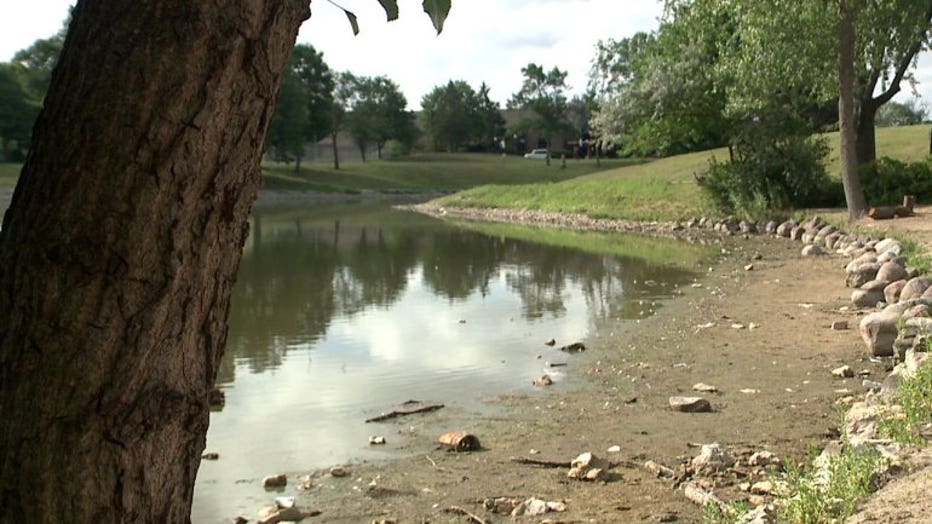 Pond near 75th and Glenbrook


During an in-custody interview on Sunday, July 31st, Flowers "claimed to not remember any of the events of July 30th." He did however recall "being kicked and tased by police." The complaint says "when informed that (Flowers) killed his son, (Flowers) showed no emotion, and instead talked about not being able to see the (Flowers') family anymore." He also asked "how much time does that carry?"

The complaint also indicates Flowers brought up free will during the in-custody interview. A detective responded: "like, you had the free will to kill your kid?" Flowers responded, 'right.'"

FOX6 News obtained a copy of a request for a temporary restraining order filed by the three-month-old boy's mother in April of 2015. It mentions another child the two had in common. The woman wrote that she was "scared that he will harm me. He hit me and my eye was swollen." The report says: "A few days later, he hit me with a closed fist several times and would not let me leave." The woman apparently asked the man what he wanted, and "he said to see his child."

The restraining order was not upheld. It was dismissed. The woman did not show up for the court date.

A relative told police Flowers seemed angry Saturday that his girlfriend was dancing at the family party prior to the incident -- saying she didn't work or take care of the children enough, but she could dance.

If convicted on the charge, Flowers faces up to life in prison. He made his initial appearance in court on Tuesday, August 2nd and bail was set at $1 million.

A preliminary hearing was scheduled for August 11th.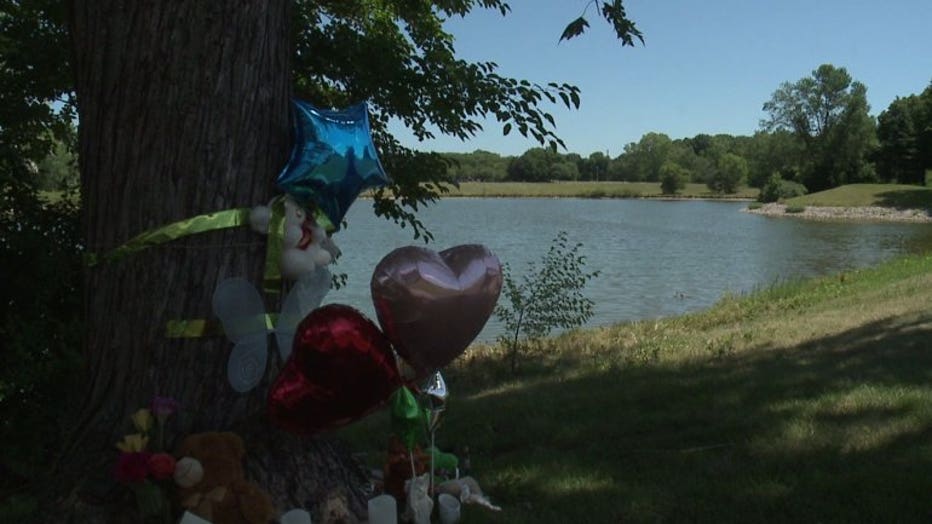 Memorial for three-month-old baby boy drowned by father in Milwaukee


A memorial fund has been established for Sean Flowers III on GoFundMe.com to help cover funeral costs. CLICK HERE if you would like to make a donation.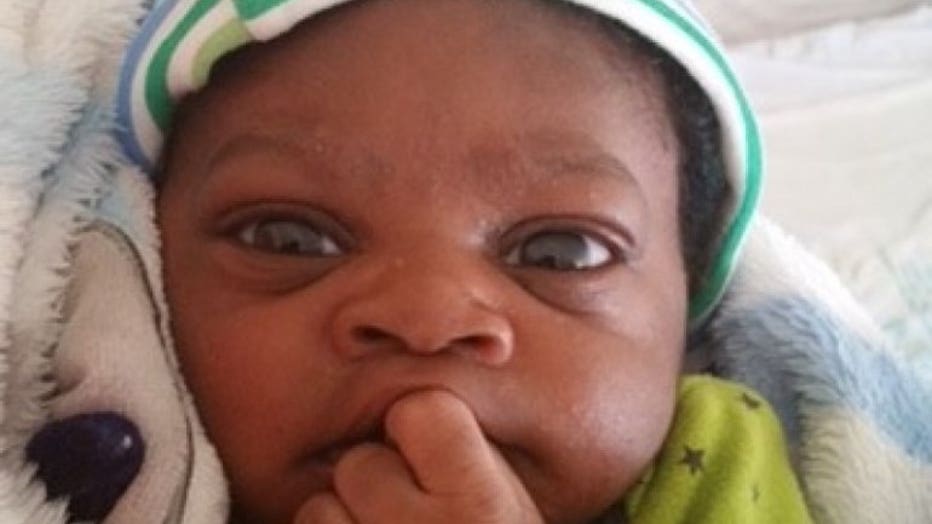 Baby Sean Flowers III (Credit: GoFundMe)