Jeffrey Schmeckel pleads guilty to 1 felony charge after more than 80 cattle found dead on two farms in May
KENOSHA COUNTY -- 32-year-old Jeffrey Schmeckel, charged after more than 80 cows were found dead on two farms in Kenosha County back in May has reached a plea deal in the case against him.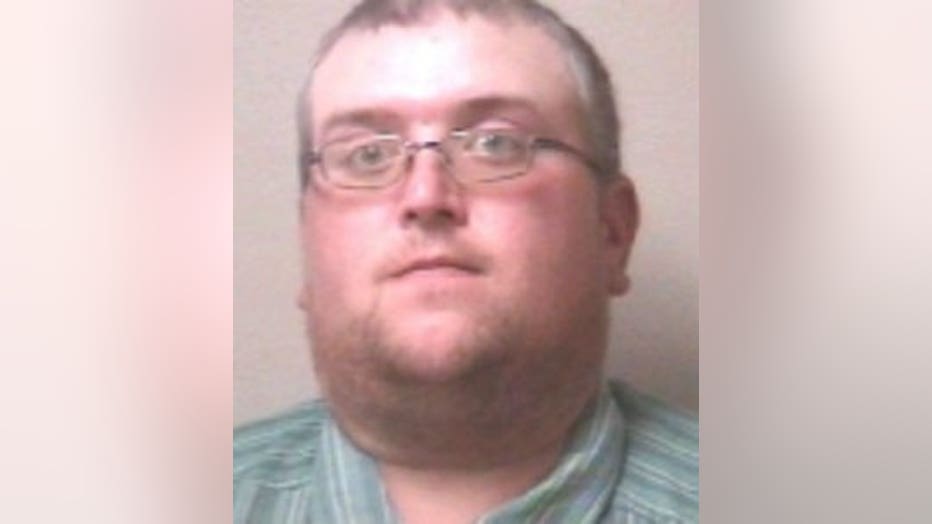 Schmeckel pleaded guilty to one count of mistreatment of animals/causing death -- a felony charge.

Nine other charges were dismissed -- two felonies and seven misdemeanors.

We last heard from Kenosha County Sheriff's officials as to this case back in early June, when they indicated progress had been made relating to the clean-up of two farms being investigated for animal abuse.

In May, at least 52 dead calves were found in and around barns at a Brighton Township farm.

At a Paris Township farm, officials found at least 30 dead calves on the property.

A large animal veterinarian was called in to evaluate 15 live calves found at the Brighton Township farm, and at least 100 live calves found at the Paris farm.

A criminal complaint now filed against Schmeckel indicates on May 22nd, a detective was contacted regarding possible animal neglect on Schmeckel's property in the Town of Brighton. An official with the USDA was at the scene for an investigation into an open electrical current when he noticed corpses of five calves. That USDA official contacted the Kenosha County Sheriff's Department.

When deputies responded, "several more deceased calves were found on the property," according to the complaint.

The complaint indicates when officials approached a barn on the property in the Town of Brighton, "there was an immediate, strong odor of decomposition." One deputy reported the odor of feces and decay to be "overwhelming."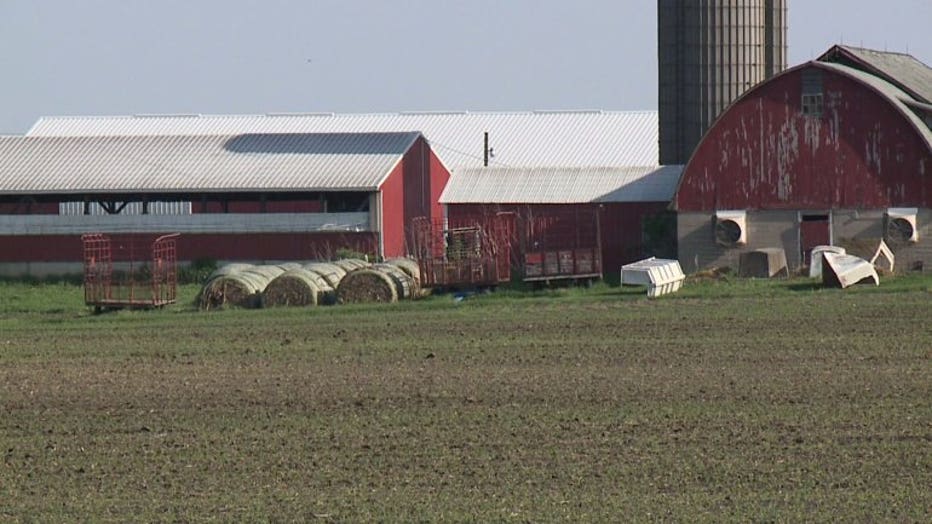 Kenosha County farm (animal abuse investigation)


A deputy observed seven live cattle standing near 20 carcasses in various stages of decay. The complaint indicates the seven cattle appeared "extremely skinny," with their ribs and hipbones exposed. They were standing on three feet of feces from wall to wall.

A detective observed "several decomposing animals" throughout the barn. That detective observed calf carcasses that were still tied to their stalls in the barn, according to the complaint.

The complaint indicates the detective did not notice any food or water inside the barn.

In an area behind the two connected barns, investigators found two more carcasses near a compost pile.

Additionally, the complaint indicates there was a large pile in the corner of the two barns, containing several decomposing carcasses and skeletons. Investigators attempted to count the visible skulls and counted a minimum of 16.

Six decomposing carcasses were discovered in another pile -- and investigators also discovered the carcass of what appeared to be a goat.

The complaint indicates a deputy estimated the total number of deceased animals on the Town of Brighton property to be 45 to 50.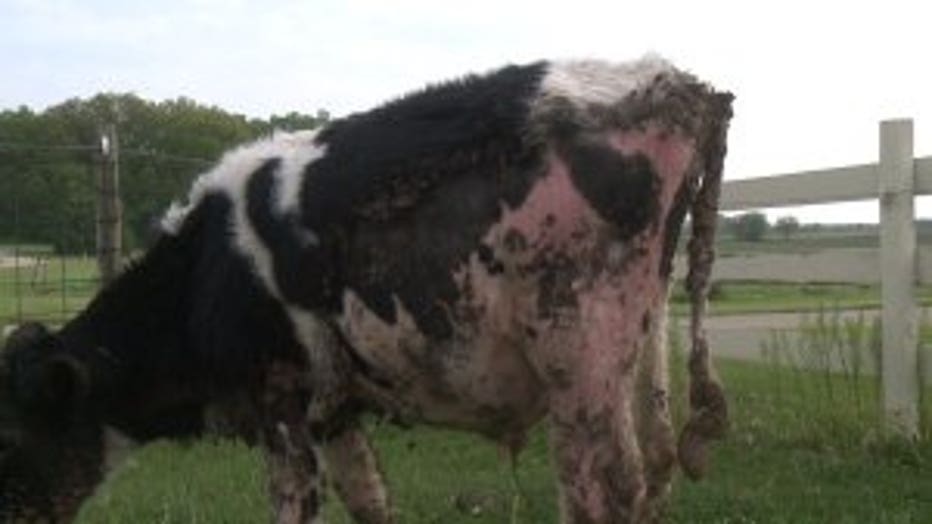 A veterinarian was called in to evaluate the seven calves found living in a barn on the property, and all were given scores under "5" as it relates to their overall health. Anything under "5" is considered unhealthy. Additionally, the complaint indicates the veterinarian found all of the calves appeared to be very malnourished and unhealthy. The vet indicates in his 21 years as a large animal veterinarian, he has never seen a barn with such terrible conditions as that in the Town of Brighton.

The veterinarian indicated it was "very evident" that the cattle were not being cared for properly, and that they were "obviously neglected," according to the complaint. In late May, a veterinarian checked on the surviving calves and said they showed "obvious signs of malnutrition" and had "severe scalding to their skin due to lying in manure."




The surviving calves from this farm were moved to a "more suitable" property, according to the complaint.

Investigators then responded to Jeffrey Schmeckel's father's farm on 1st Street in Union Grove. "Several more" calf carcasses were discovered at that location, officials say.

At that location, deputies observed approximately 60 cattle that appeared to be in good health -- but deputies also observed three dead calves, six dead cows and 25 other carcasses in varying stages of decomposition inside a barn.

The complaint indicates the property also contained igloos that housed live calves and decomposing remains.

Deputies noticed the living calves appeared to be malnourished and covered in feces. They also noticed "a strong odor of decomposition upon entering a barn," and "feces stacked between three and four feet high."

The milk house was found to contain expired and curdled milk (also found at the Town of Brighton property).

Bulls and steers on the property were found to be living, but covered in feces, officials say.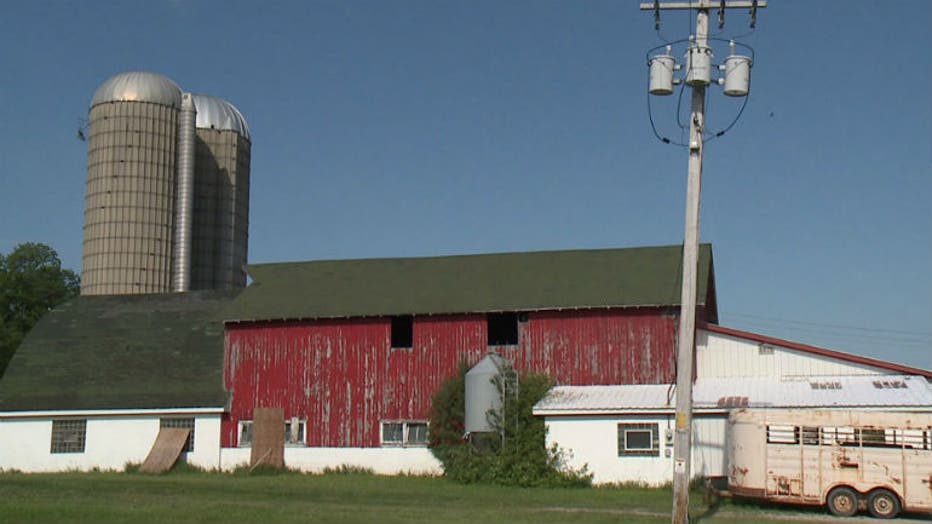 Farm in Brighton Township


A veterinarian expressed concern that there was no food or water for the animals, the complaint indicates. That veterinarian also said he "believes neglect played a part in the deaths of calves" on the farm.

A deputy spoke with Schmeckel's father, who indicated Jeffrey Schmeckel kept some of his cattle at his father's property. Schmeckel's father indicated Jeffrey Schmeckel had gotten a "batch of bad cows this winter," and that "most of them died immediately." Schmeckel's father indicated his son only has one leg, so he "likely fell behind on the animals' removal."

Schmeckel's father told the deputy he had turned over the cattle business to his son two years ago, and that he was allowing his son to keep his surplus cattle at the property on 1st Street. Schmeckel's father said he assists with hauling cattle back and forth for his son at times -- but that he allows his son to run the business on his own. The complaint indicates Schmeckel's father said he would offer advice when he began to see his son falling behind in tending to the cattle, but Jeffrey Schmeckel "would always tell him he could handle it."

Schmeckel's father told officials when he noticed some deceased calves at the S. 1st Street property, he advised his son to clean them up, and he did clean some of them up, but Schmeckel's father said "his leg gets sore."

The complaint indicates Schmeckel's father "adamantly denied having any knowledge of the level of neglect associated with the care of the cattle."

Investigators spoke with a man who indicated he had worked for Jeffrey Schmeckel, but quit in March of 2015 due to "the conditions he was expected to work in," and his pay.

That man said when he began working for Schmeckel in 2012 the barns were "somewhat" clean. He expressed some concern to investigators that the animals on Schmeckel's farm were not getting enough to eat. The man also told officials he offered "many times" to help Schmeckel clean out the barn, but he was always told no. He further indicated there were times when Schmeckel would schedule a clean-up, but he wouldn't show up, telling the man he would "get to it later."

This man told investigators when he quit, there were 45 calves in the barn, and all were alive.

The complaint indicates this man said a calf at the 1st Street property jumped over a gate and hanged itself because the piles of manure were so high. Another calf was reportedly hitting its head against the roof because the manure was so high.

Schmeckel told officials "he was not able to keep up with" the manure clean-up.

When officials spoke with Schmeckel, he advised he purchased the property in the Town of Brighton in 2011, and had been raising beef cattle since 2012. He indicated he purchased 40-50 calves in January 2015, and within one week, the calves became sick. Schmeckel said he believed they had pneumonia.

Schmeckel said he reached out to a veterinarian to inquire about how to care for the animals, and he was advised to give them pills to treat their illness, which he said he did. The complaint indicates Schmeckel told officials 18 of the calves started to look better, so he moved them to his father's property on 1st Street to keep them away from the sick animals.

Schmeckel admitted to a deputy that he "was unable to keep up with the sick calves and they began dying."

He told officials he was aware of the various dead animals on his property, and he was "moving the live ones the best he could."

Schmeckel said he had reached out to a rendering service to come and remove the deceased animals from the property, and on the day they were scheduled to come, there was a snow storm and they could not make it. They were supposed to come the following week, but they never came. Schmeckel told officials he reached out to the company and they indicated it was too late for them to come, and he would need to compost the carcasses.

An official with that rendering service told officials they have no record of Schmeckel ever reaching out to them for service.

The complaint indicates Schmeckel admitted that caring for the calves "became too much for him to handle," and he indicated he planned to sell the animals remaining on his property and quit farming. Schmeckel admitted to officials that the last time he had cleaned the barn was in November 2014.

Schmeckel said he lost part of his leg in a combine accident in 2011, and he uses a prosthetic leg, which "makes it too difficult to care for the cattle," and he is "no longer capable of raising cattle or performing his duties" on the farm.

The complaint indicates two samples from carcasses found on the property were sent in for analysis, "reflect starvation levels."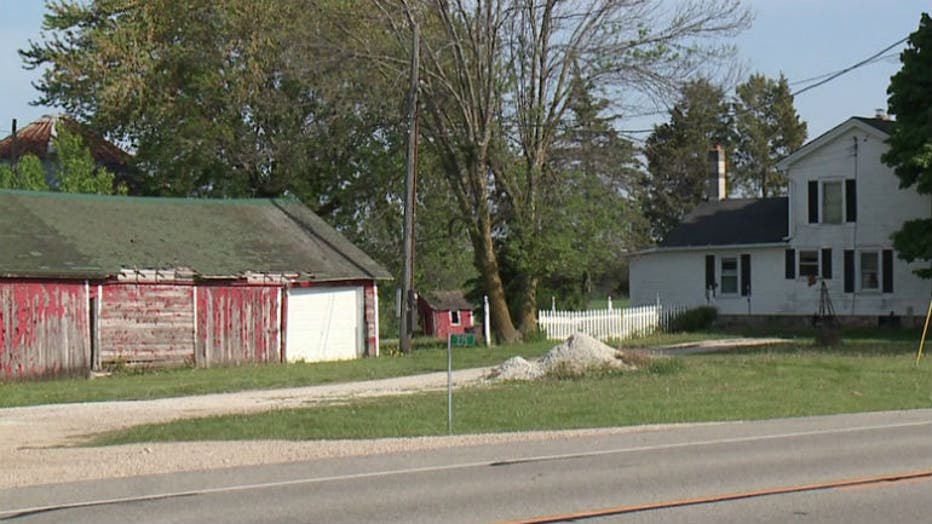 Farm in Brighton Township