Jasmine Ray, accused in crash that killed 2 men near Sherman & Roosevelt pleads guilty to homicide charges
MILWAUKEE -- A Milwaukee woman accused in connection with a crash that killed two men near Sherman and Roosevelt on December 30th, 2015 has reached a plea deal in the case against her.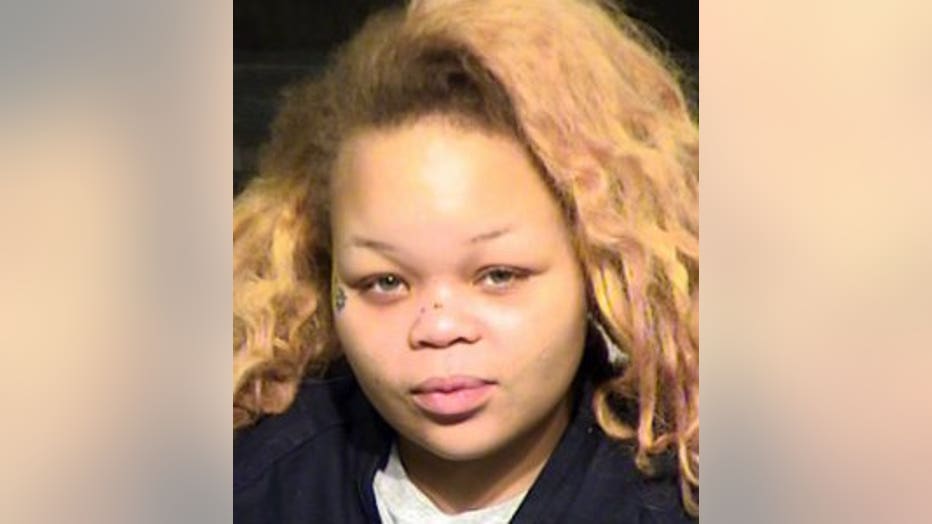 24-year-old Jasmine Ray on Monday, September 26th pleaded guilty to amended charges: two counts of homicide by vehicle -- use of a controlled substance.

Ray will be sentenced on November 4th.

Ray initially faced two counts of second degree reckless homicide in this case.

59-year-old Darrell Thompson and 57-year-old Terry Jackson were killed in the crash, which happened around 9:30 a.m. on December 30th, 2015.

Two vehicles were involved in the crash -- a 2003 Kia Sorento and a 2013 Chevrolet Malibu. Police initially said just after this crash that the vehicle the two women were in was stolen. Police later said that was under investigation.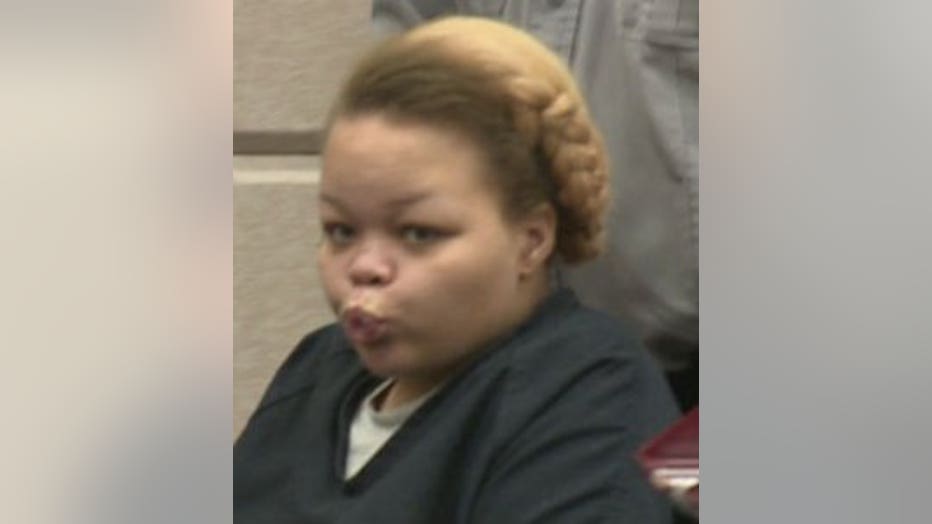 Ray's mother spoke with FOX6 News in January, less than a month after the crash happened. She said the family cannot apologize enough to the victims' families.

"Lord Jesus have mercy on that family. Let them know I am sorry. Jasmine is sorry," Mary Lee said.

Lee said she was praying for the families of Terry Jackson and Darrell Thompson.

"I wish I could take the hands of time and turn it back, but I can't," Lee said.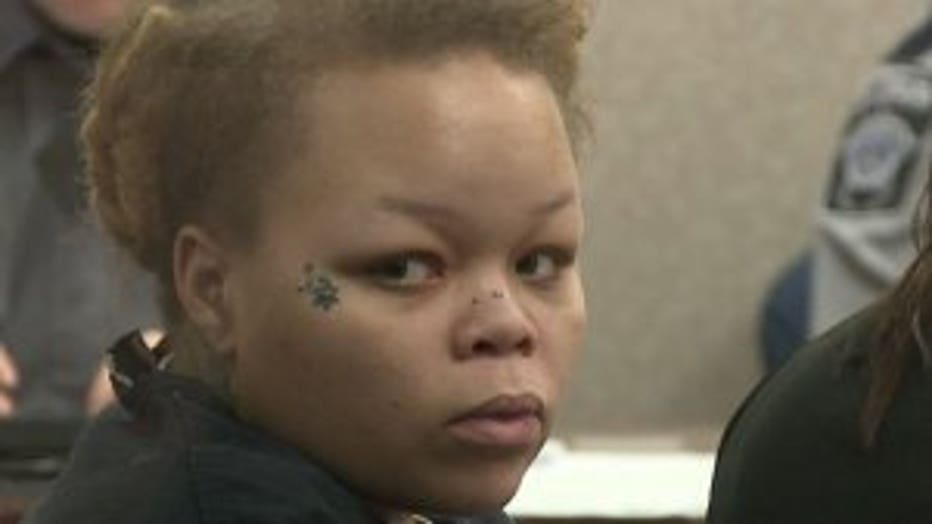 A citizen witness told police he was stopped at a red light at Sherman Boulevard on the morning of December 30th, 2015. As he prepared to turn southbound onto Sherman with a green light, he observed a vehicle headed north on Sherman going "100 miles per hour." This witness indicated a vehicle to his right entered the intersection and was struck by the vehicle headed north. The witness ran up to the vehicle that had been headed north, and he told police he observed two women exit the vehicle -- one running to a detached garage near Roosevelt Drive, where she laid down in the snow between a parked vehicle and the garage. This woman was later identified as Jasmine Ray.

Police interviewed Jasmine Ray, and according to the complaint, she indicated someone else was driving the Kia, but upon learning two people had died in the crash, she admitted to being the driver of the Kia. Ray indicated she was going 75 to 80 miles-per-hour at the time of the crash. She said she wasn't fleeing from police, and said she hadn't seen any police vehicles before the crash.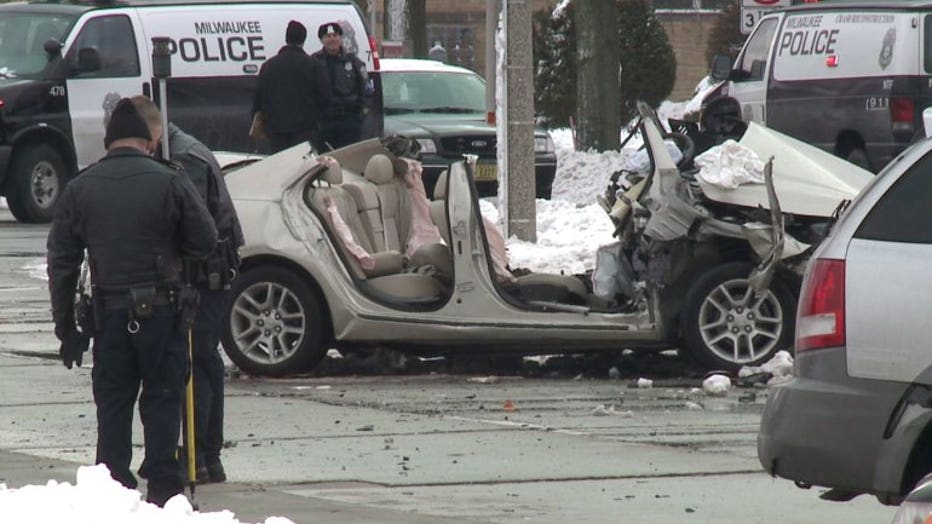 Fatal crash near Sherman & Roosevelt


Lee visited her daughter in the hospital. The criminal complaint indicates Ray suffered an injury to her chest and a shattered right ankle.

"She was able to talk but she was crying, saying that she was sorry," Lee said.

Ray told police she was being chased. That wasn't in the criminal complaint, but police said they were investigating that claim.

Police say Ray told them she had argued with someone prior to the crash, and that person waved a gun. The argument was over who actually owned the vehicle -- Ray or another woman.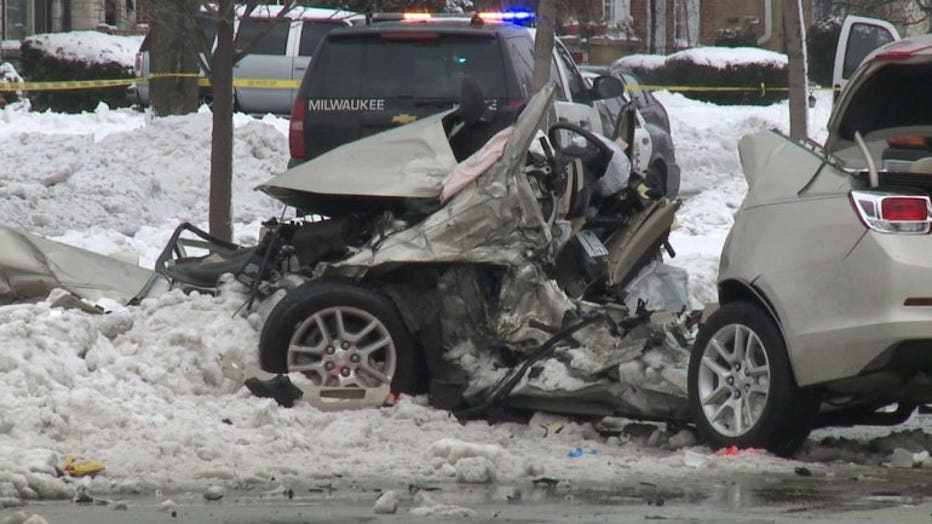 Fatal crash near Sherman & Roosevelt


"I just pray that the judge and everyone have mercy on her," Lee said.

One of Terry Jackson's daughters told FOX6 News she wants justice for her father. She said she appreciates the apology from Ray's family, but said the pain is too fresh to accept that apology.

She called Jackson a loving father, taken too soon.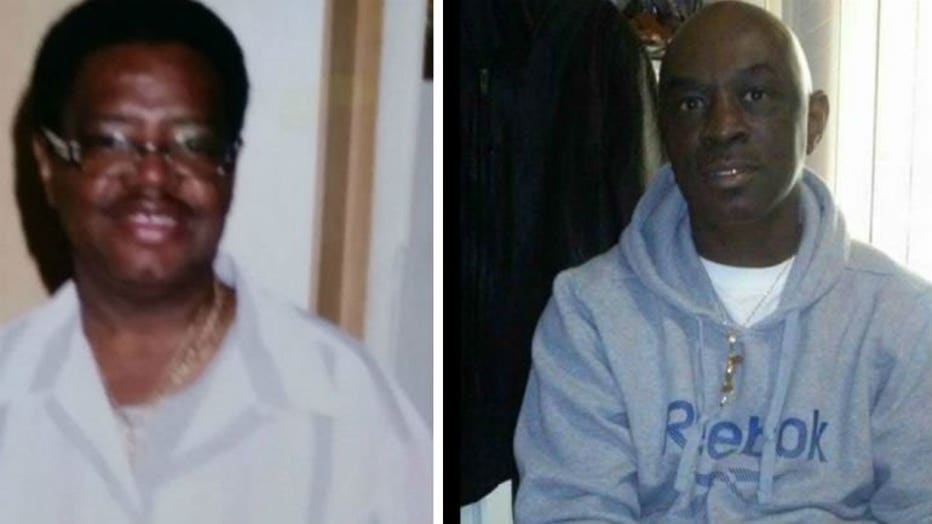 Darrell Thompson and Terry Jackson


"I know it's consequences. I'm not saying she's innocent. I'm not saying she's perfect," Lee said.

According to the complaint, Ray said she initially lied about what happened because she was too young to go to jail for murder.

Ray told police she has never obtained a driver's license.


Crash kills two men near Sherman & Roosevelt