'It's sadness:' Officials identify firefighter killed in the line of duty in Appleton shooting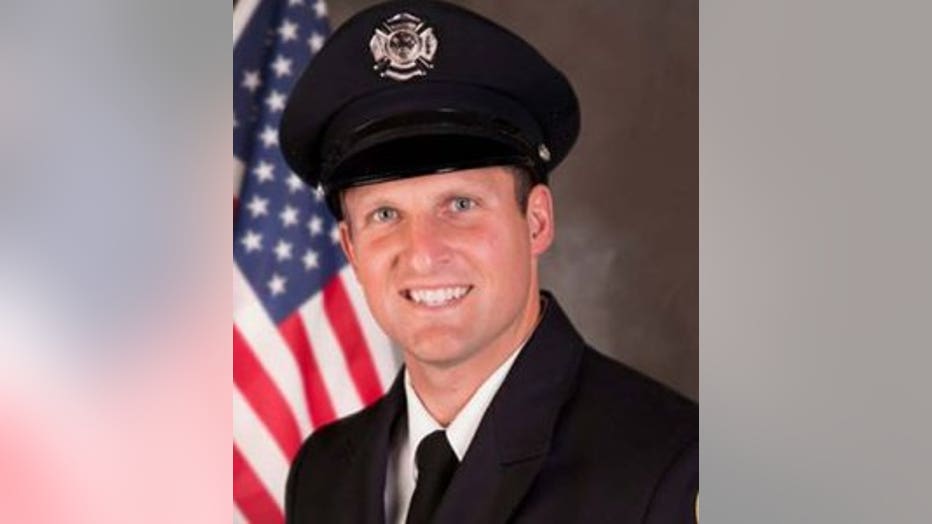 MILWAUKEE -- Appleton Fire Chief Jeremy Hansen on Thursday afternoon, May 16 identified the firefighter who lost his life in the line of duty. Mitchell Lundgaard was shot when he responded to a medical emergency at the downtown transit center in Appleton Wednesday evening. Lundgaard was a 14-year veteran of the department, and left behind a wife and three young children.

He began his career with the Appleton Fire Department in March 2005. He held the rank of firefighter/inspector and was also a relief driver engineer.

Appleton Police Chief Todd Thomas said first responders were called out to Valley Transit in downtown Appleton around 5:30 p.m. Wednesday for initial reports of a man having a seizure. Chief Thomas said the man was arriving on a bus from out of the area, and was believed to be from the Wausau area. Initial medical assistance was provided, and Chief Thomas said the man then left the bus and started walking toward the library. That's when Chief Thomas said he displayed a handgun and shots were exchanged between the man and officers. A female bystander was struck and was said to be in stable condition. An officer suffered a gunshot wound and was released from the hospital Thursday.




Chief Thomas said the 47-year-old who suffered the medical emergency was taken to the hospital and died from his injuries.




A procession for Lundgaard began shortly after 10:30 a.m. from the Milwaukee County Medical Examiner's Office -- and proceed to Brettschneider-Trettin-Nickel Funeral Chapel in Appleton. This, following an autopsy.

PHOTO GALLERY



Lt. Brent Jones of the Milwaukee Fire Department is the Professional Firefighters Honor Guard Commander. He spoke with reporters shortly after the procession departed downtown Milwaukee.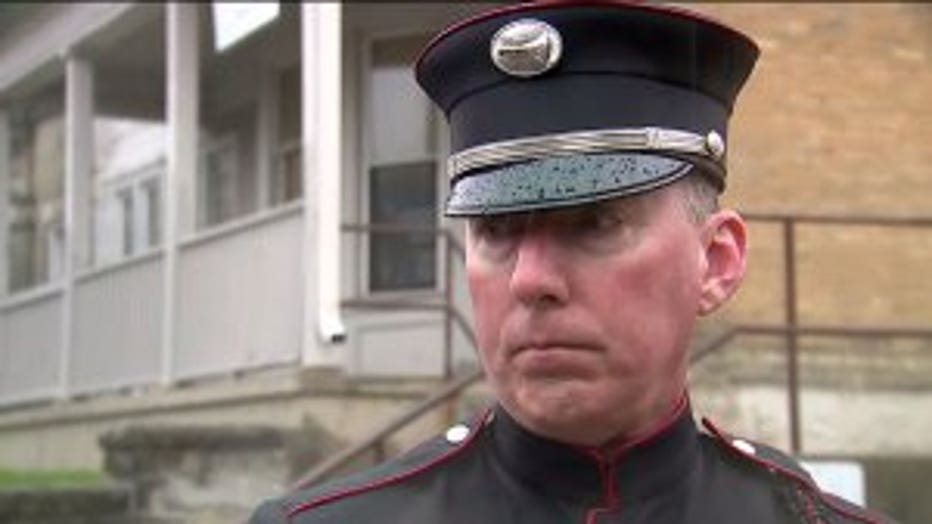 "It's sadness," Jones said. "It's a horrible feeling. To know that it actually happened to somebody and that at any time, any police officer, firefighter, paramedic, EMT -- it could happen to them."

Jones said this case shows every firefighter that they need to be aware of their surroundings -- and should never take any call for granted. He also shared this message for the victim of the family.

"Just our sincere condolences. That, not just the members of the Appleton Fire Department and Appleton Police Department, but firefighters everywhere were here. There's only very few out there that will know exactly what they are feeling right now. But the rest of us are here for them, and to stand next to them, to remember their loved one," Jones said.




Lundgaard's body arrived in Milwaukee early Thursday morning, May 16. A procession came down the interstate overnight. Firefighters lined the streets as emergency vehicles escorted Lundgaard to the medical examiner's office.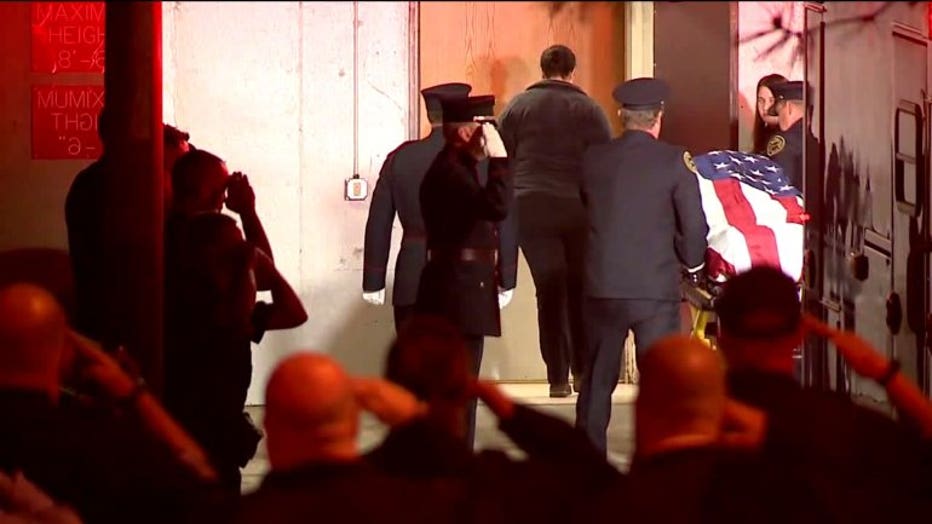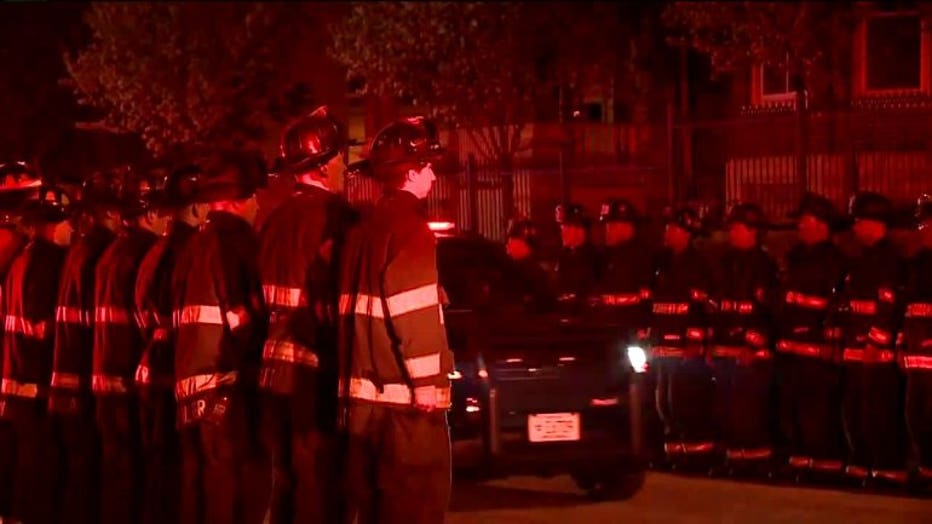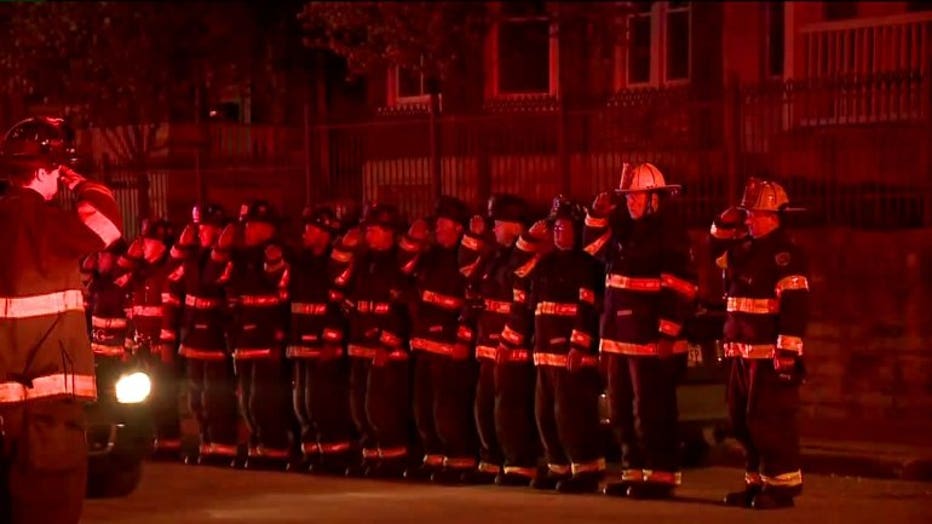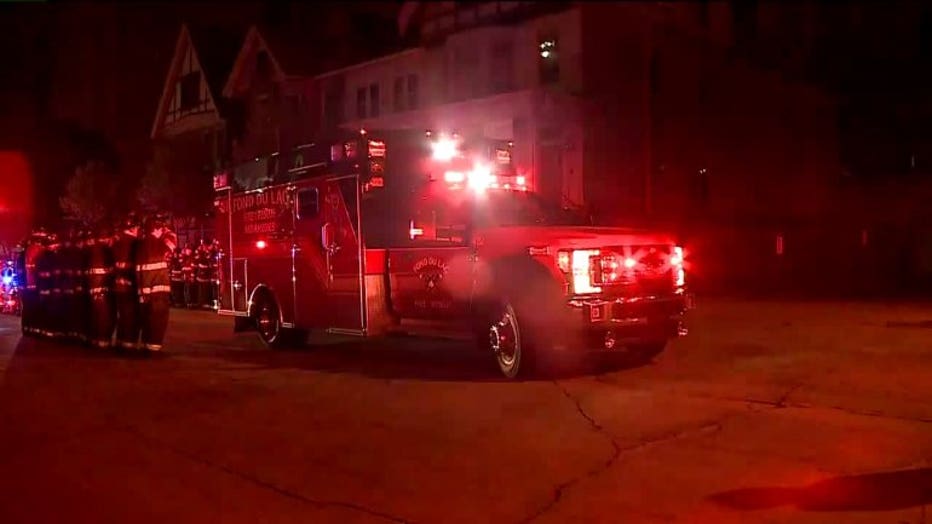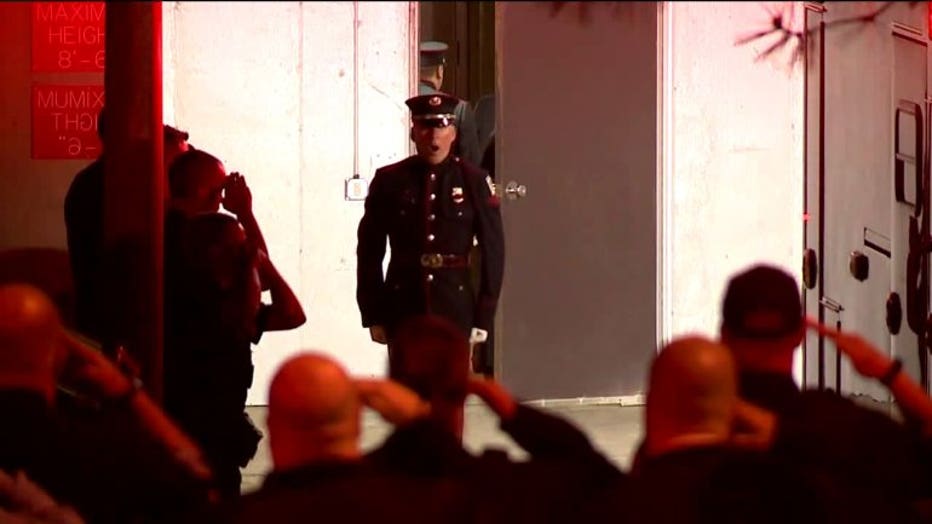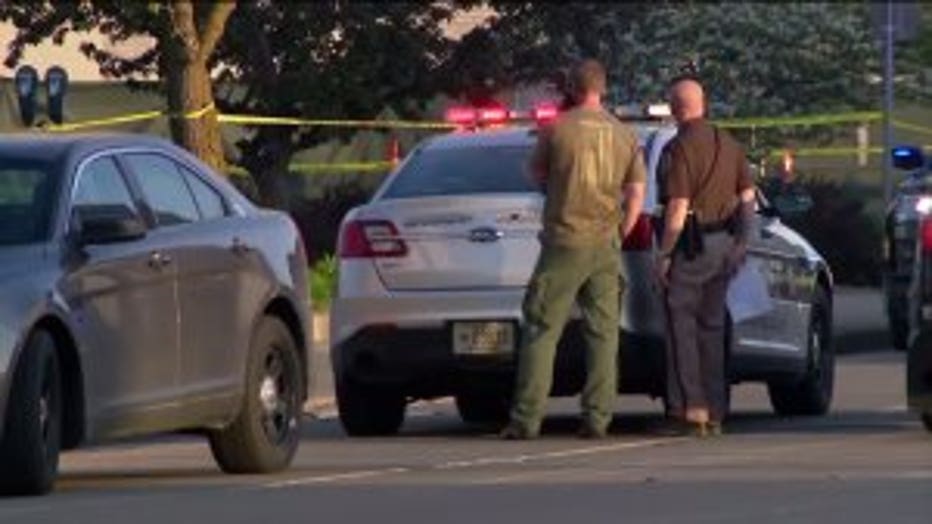 Tori Mourning lives across the street from the transit center and heard the gunfire Wednesday.

"I looked up. I heard a pow and I thought it was the lawnmower firing. I heard it again. I looked up because you could see the bus stop from my bedroom window, looked at the tree. I saw the guy shoot a female and she went down. And another shot was fired and there was another male and he went down and I saw the shooter flee," Mourning told WBAY-TV.

Mourning said she yelled for her children as soon as she realized shots were fired.

"I screamed through my house that those are gunfire and everyone get down," Mourning said, "So I ran, and by the time I got to the top of my house to the bottom my kids all ducked down."

The shooting happened on Peace Officers Memorial Day, honoring officers who have died or been injured while working.

"It brings home the dangerous nature of the jobs that our officers are expected to do," Jim Palmer, executive director of the Wisconsin Professional Police Association said.

Gov. Tony Evers sent his condolences Thursday to the family and colleagues of the firefighter.

In a statement released Thursday on Twitter, Evers said he and his wife, Kathy, "send our deepest sympathies to the family, friends (and) colleagues of the firefighter who lost their life last night."

"We stand with our brave first responders ... as they mourn this loss," Evers said.

Fire officials said funeral arrangements for Lundgaard were pending.