'It's really sleek:' 5th and final streetcar arrives in downtown Milwaukee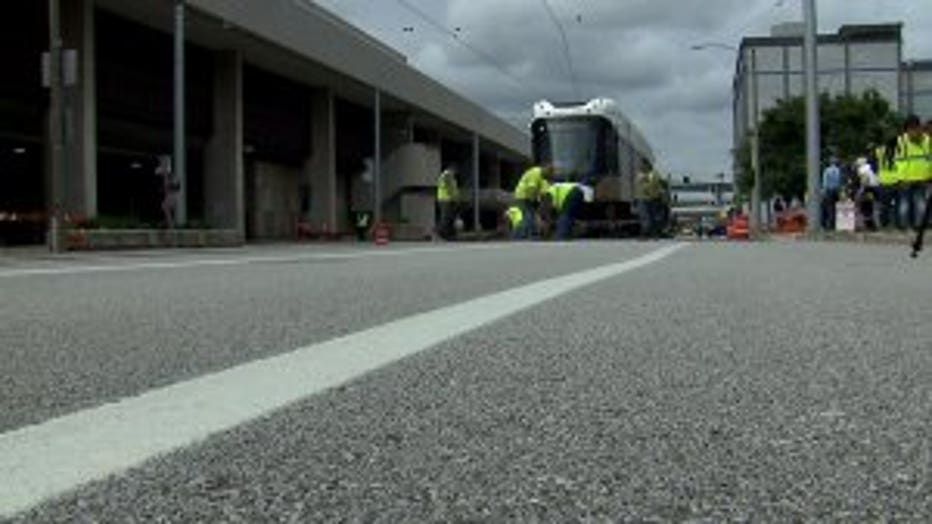 MILWAUKEE -- Rolling down West. St. Paul Avenue, the final streetcar arrived in Milwaukee on Friday, Sept. 7.

It's the fifth streetcar ordered by Milwaukee, but the first Cody Warner and her 3-year-old son, Jas, have seen.

The street was cleared to make room for the 67-foot payload which, at first glance, Warner says is impressive.

"It's really sleek. I like the look of it," said Warner.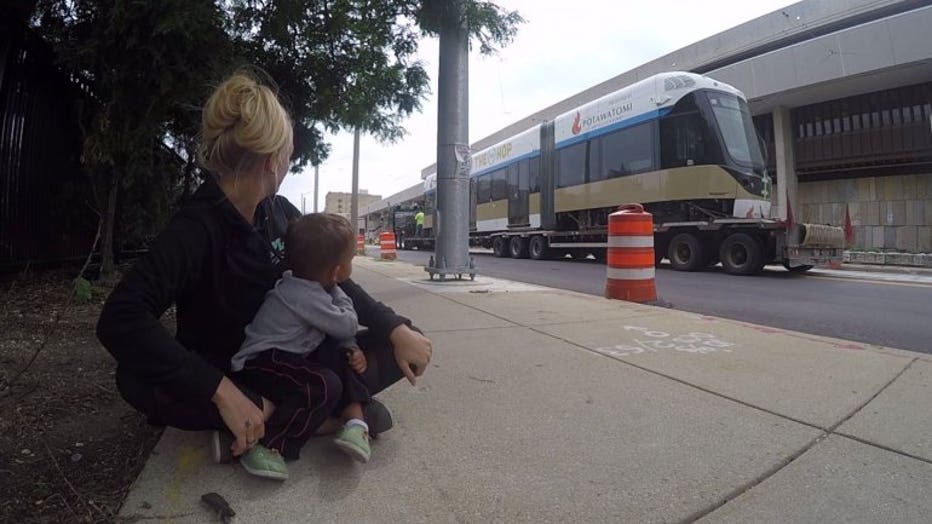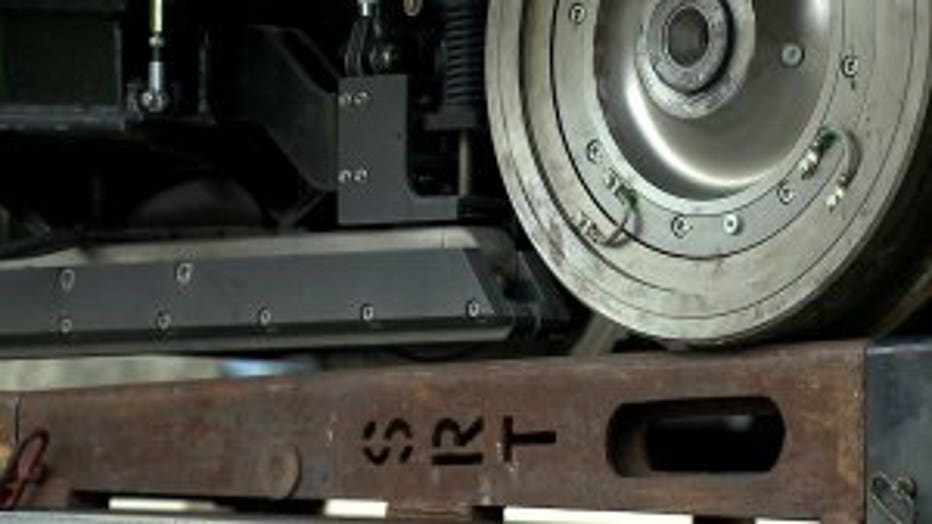 Though its critics remain, often pointing to the cost of the $120 million project, even as nearly $70 million comes from federal grants designed specifically for transportation projects.

"The Lion's share of this money comes from federal grants that can be only used for a streetcar," said Milwaukee Mayor Tom Barrett.

Mayor Tom Barrett says opponents will come around.

"So if it weren't going to be used for a streetcar in Milwaukee, it would be used for a streetcar or light rail somewhere else," said Barrett.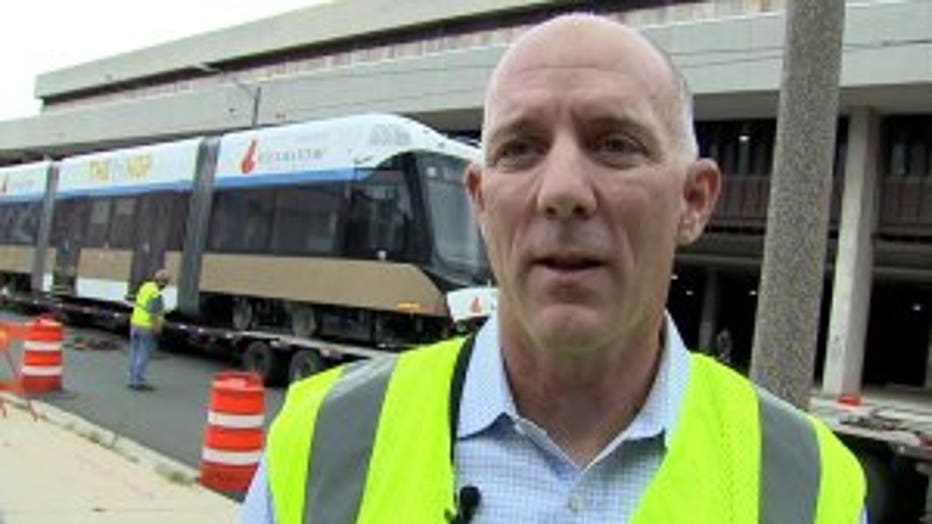 With the final vehicle delivered, city engineer Jeff Polenski says more testing will happen during the day.

"Most of the testing has been taking place during the wee hours of the night and now we are not just testing, we have the drivers out doing their training," said Jeff Polenski, streetcar project manager.

Five cars for now, though the city's hope is to eventually expand service which requires more streetcars.