"It's never too early to start planning:" Christmas in July for the We Energies Cookie Book


MEQUON -- It may not feel like Christmas outside in late July! But in a photography studio in Mequon on Monday, July 25th -- it sure looked and sounded like the holidays!

"Hey, it's never too early to start planning for the holidays," We Energies spokesperson Cathy Schulze said.

Well before the Christmas lights go up, a small team of elves was busy working on a popular tradition – the We Energies holiday Cookie Book. In 2015, they gave away more than 20,000 in just one day at Miller Park.

"My cousin wanted 60 books," says food photographer Grace Natoli-Sheldon. "I said, do you have that many friends? How can you possibly give those away?' But people just love them."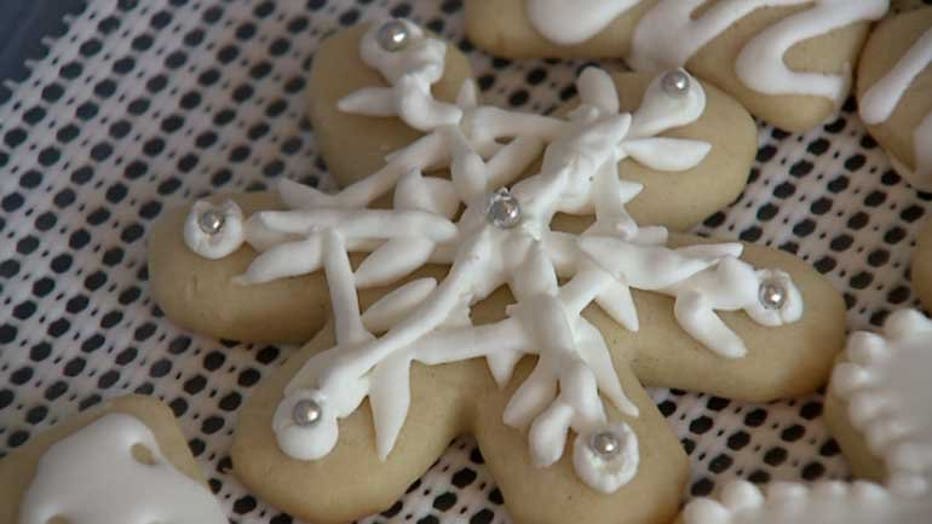 Each year, the Cookie Book starts with a theme. The 2016 edition focuses on famous faces from around the community.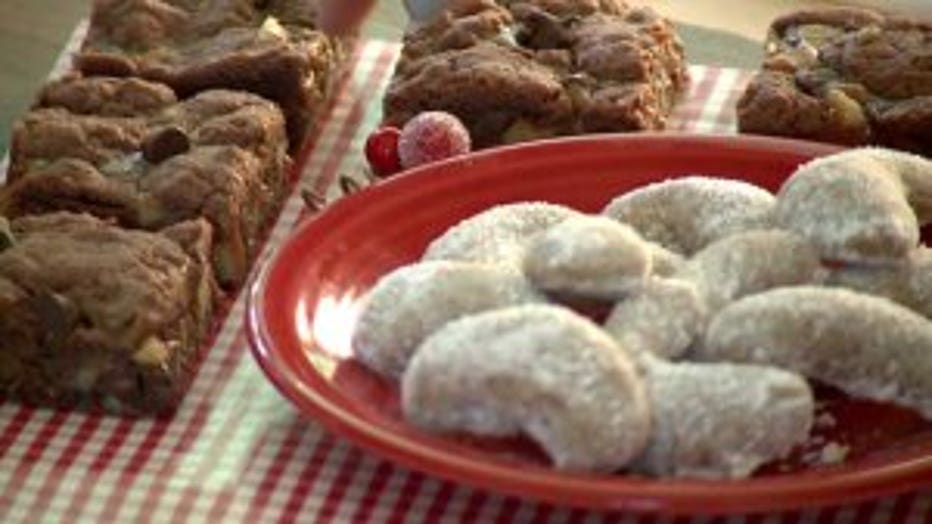 "We have recipes from the likes of comedian John McGivern, Archbishop Jerome Listecki, Melinda Myers the gardening guru, Bonnie Blair, among many, many more," Schulze said. "So all told, we'll have more than 30 recipes featured in this year's book."

Moving from the kitchen to the page is a painstaking process. The cookies, of course, have to look as delicious as they taste.

"Having chocolate that looks a little bit melt-y," food stylist Jennifer Janz said -- describing some of the tricks of her trade. "Having a drip of caramel or sauce if there's some kind of sauce on it."

"If you just move the cookie a little bit, it catches the light a little differently," Natoli-Sheldon said.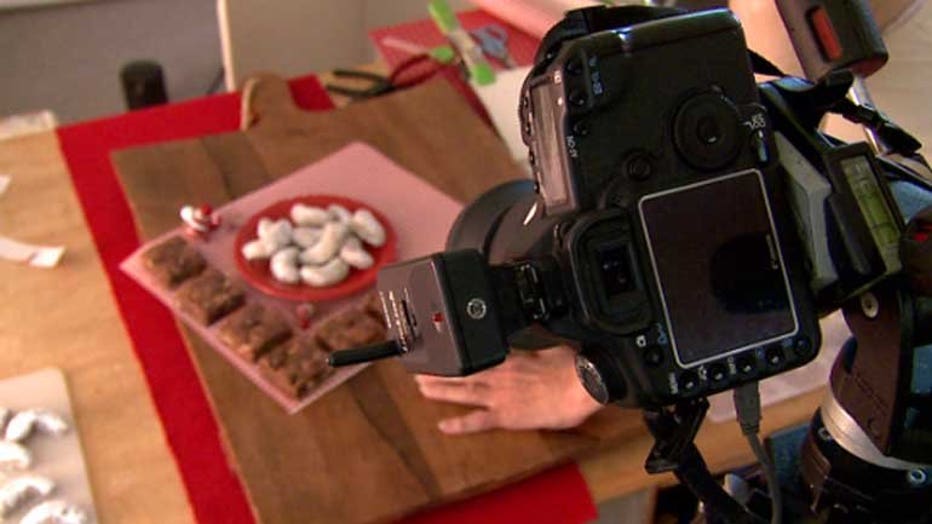 It was an effort to make sure that a mouth-watering final product ends up in the hands of We Energies' customers.

"This is a company tradition that dates back decades, and it never ceases to amaze me how popular this book is with our customers," Schultze said.

"I still have my mother's books from 60 years ago. They're just very popular. So being a part of it is just thrilling for me," Natoli-Sheldon said.

Christmas in July never tasted so good.

NOTE: The We Energies Cookie Book giveaway will take place at Miller Park on Saturday, November 5th.