'It's here!' 1st of 5 streetcars arrives with fanfare to downtown Milwaukee


MILWAUKEE -- Milwaukee's first new streetcar vehicle arrived here Monday morning, March 26. A trailer hauling the streetcar from Pennsylvania pulled in front of the Intermodal Station on St. Paul Avenue around 11:30 a.m.

"We're excited to see how it looks," said Nicholas La Joie, who came out early to see the streetcar roll in.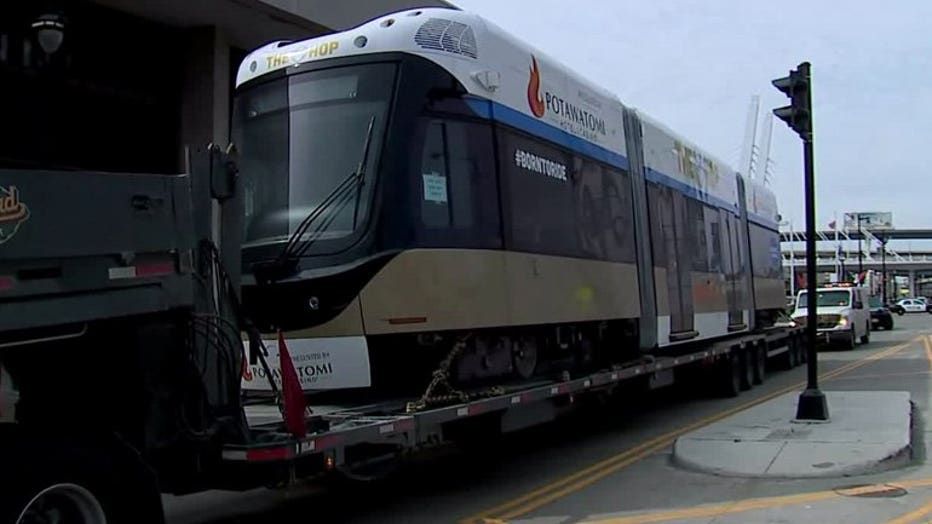 "It's here!" exclaimed Mayor Tom Barrett, right after the streetcar was delivered on St. Paul Ave. "We recognize this is a significant step forward -- and you can sense the excitement growing as we get closer and closer."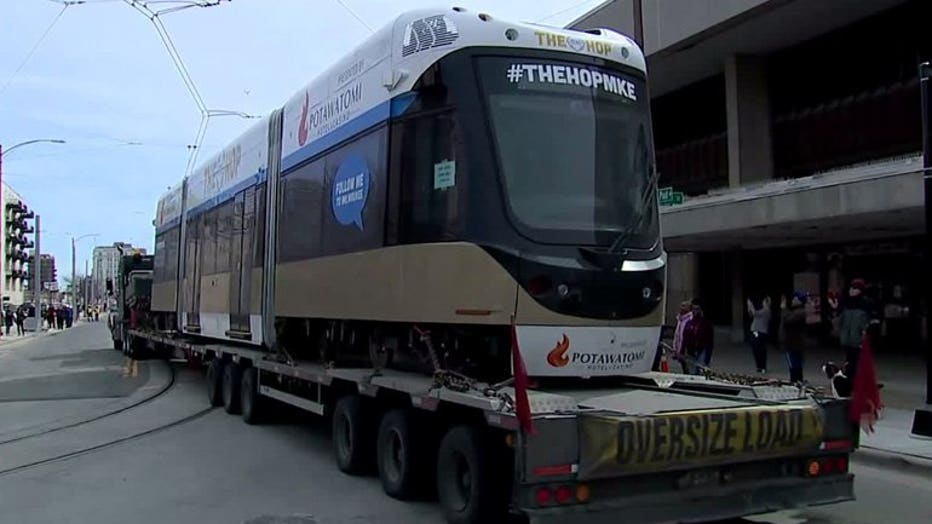 First Milwaukee streetcar arrives in city


The 67-foot long, 83,000-pound streetcar vehicle traveled from the Brookville Equipment Corp. through Ohio, Indiana and Illinois before arriving in Milwaukee.

"Steel wheels will again be running on steel rails in Milwaukee, Wisconsin -- and that is a truly historic occasion," said Milwaukee Alderman Bob Bauman.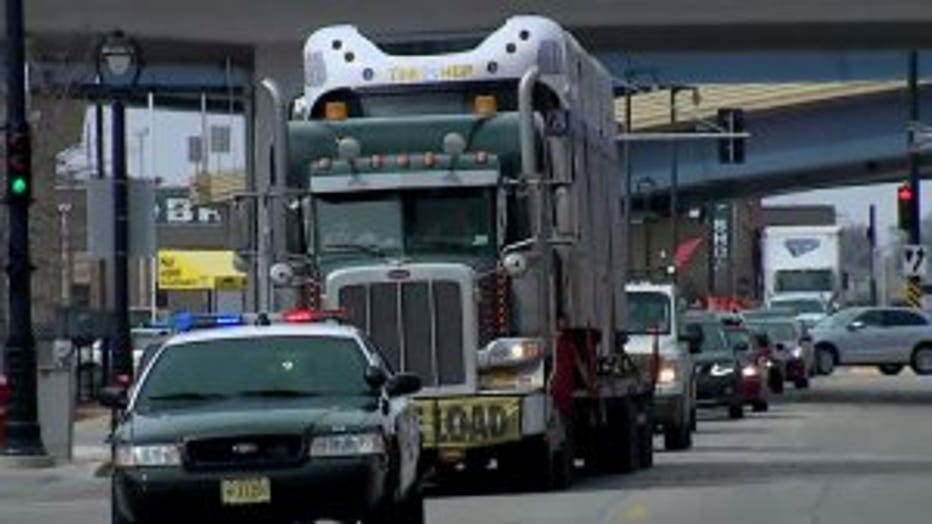 First Milwaukee streetcar arrives in city


Barrett  said the project is about economic development as much as it's about public transit. Supporters have noted Milwaukee was one of only two cities among the top 30 U.S. cities in population density that did not have fixed rail transit.

"We want to be competing with Minneapolis," Barrett said. "We want to be competing with Denver. We want to be competing with Atlanta and places like that."

Critics of the two-and-a-half mile route, going from the Intermodal Station to the Lower East Side, say it is too small to be transformational.

Supporters have a plan for route extensions past the new arena and to the Walker's Point neighborhood but they do not have the money it will cost.  Mayor Barrett told reporters he is confident the funding will come.




"You can't always expect to get it on the first go-around. For example, the lakefront extension, it took us several requests to get it, so we are in no way discouraged by anything that's going on right now," Barrett said.

The cost of launching the project is $128.1 million. $69 million of it is coming from the federal government through a pair of grants. The remaining $59.1 million will come from a trio of Tax Incremental Funding districts. TIF districts keep all the property tax money in its area and fund a dedicated project. The hope is the project will spur more growth, leading to significant growth in property values which will generate more tax revenue for the entire city once the TIF expires.

Monday's streetcar arrival marks the first time the fleet's color scheme was seen by the public. It is the first of a five-vehicle order with the remaining cars slated to arrive over the next few months.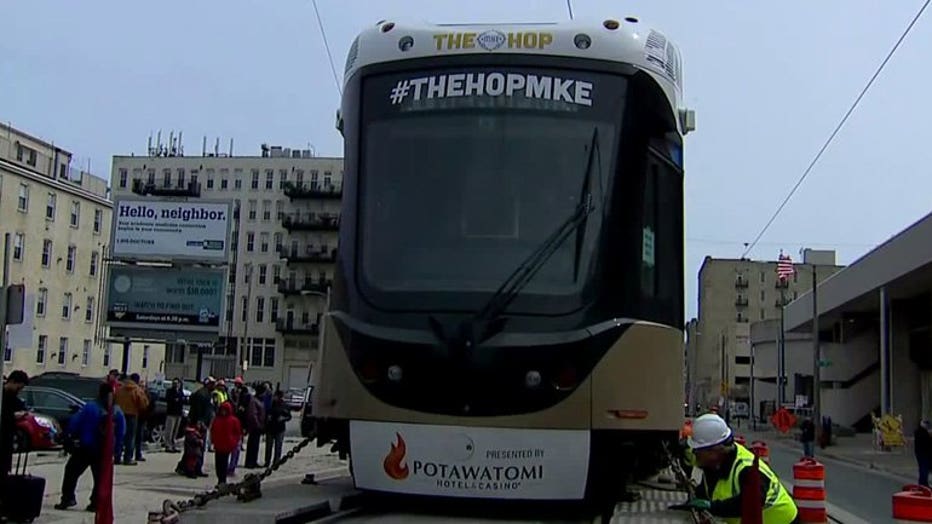 First Milwaukee streetcar arrives in city


On-street testing of the first vehicle will begin next month on between St. Paul Ave. and Plankinton Ave. with testing along the full initial route to begin this summer.

The goal is to have The Hop open for passenger service by November.




Rides will be free for the first year of service as part of a 12-year, $10 million sponsorship deal with Potawatomi Hotel & Casino. Potawatomi CEO Rodney Ferguson said he'd like to eventually see a route extension run past the casino to Miller Park. When asked, Ferguson said Potawatomi did not expect such an extension in return for the sponsorship deal.