"It's hard to survive in that water:" Officials in Sheboygan reassess safety after 2 men die in Lake Michigan


SHEBOYGAN -- Three friends were thrown into Lake Michigan by high waves Sunday, July 17th -- and only one survived. The incident is forcing officials to re-examine safety measures in place near South Pier in Sheboygan.

On Tuesday, July 19th, less than 24 hours after the bodies of two young men were pulled from Lake Michigan, Coast Guard officials and Sheboygan's mayor discussed ways to prevent something like this from happening again.

According to the Sheboygan County Sheriff's Office, on Sunday, a group of five friends from the Green Bay/Sturgeon Bay area were visiting Sheboygan and arrived at South Pier just before 4:00 p.m.

Four of the five young men decided to walk to the end of South Pier to talk with some fishermen they saw at the end of the pier. The fifth friend decided to stay at the start of the pier.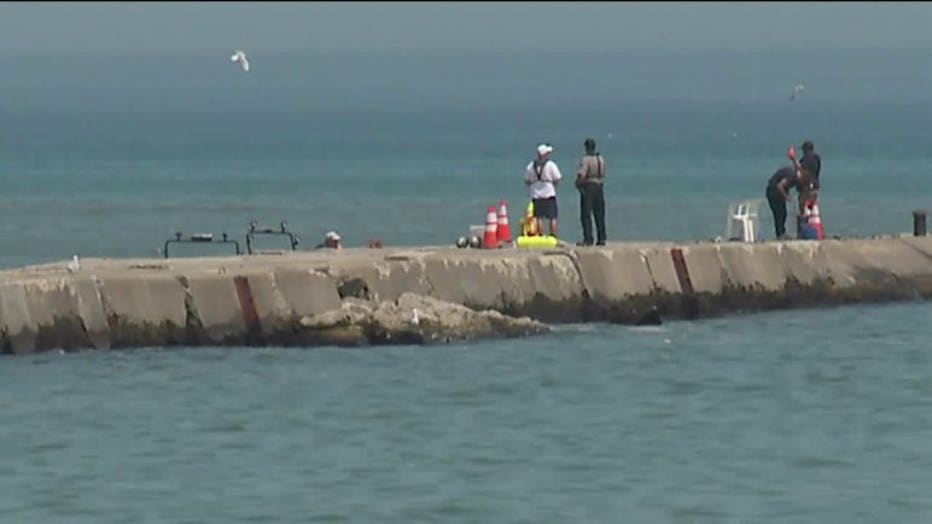 22-year-old Tyler Hacker of Green Bay remained at the start of the pier as 22-year-old Adam Laluzerne, who just moved to Sheboygan from Sturgeon Bay, 21-year-old Kurt Ahonen of Suamico, 22-year-old Dylan Abeyta-Dedecker of Sturgeon Bay and 23-year-old Jeremy Wheat of Sturgeon Bay walked out onto the pier.

Sheriff's officials say after talking with the fishermen, the men began walking back to the start of the pier when a wave hit the pier and went over -- knocking Laluzerne, Ahonen and Abeyta-Dedecker into the harbor area on the north side of the pier.

Wheat ran back towards Hacker, and Hacker ran to the emergency call box on the South Pier.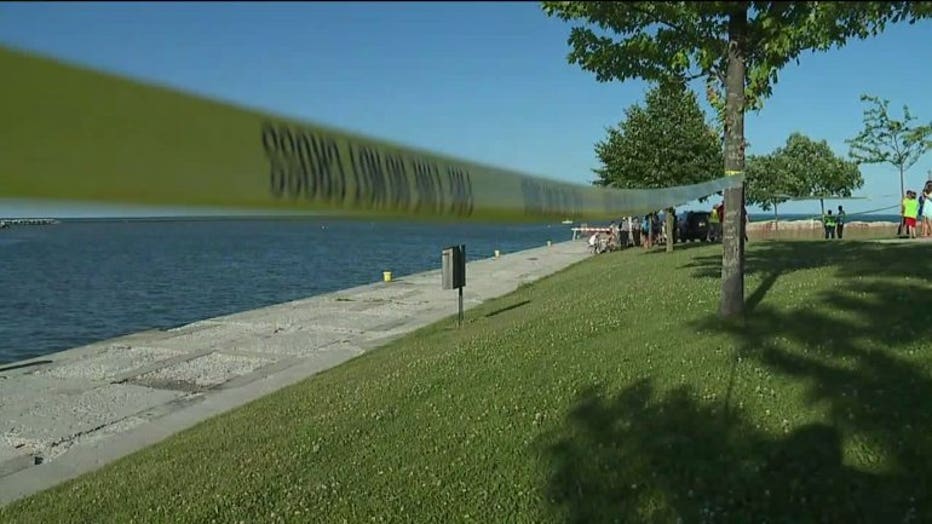 A 911 call came in moments before 4:00 p.m.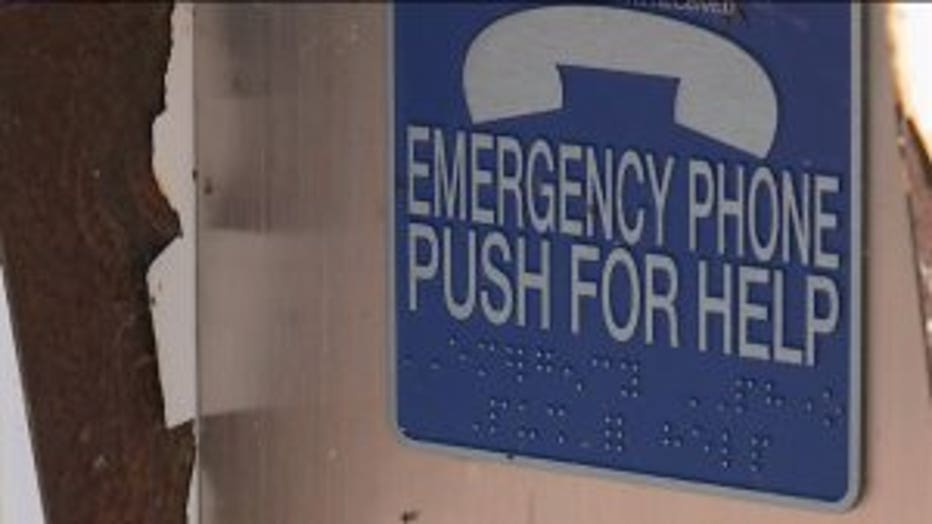 The United States Coast Guard Station Sheboygan was contacted and the Sheboygan County Dive Team, MABAS Division 113 Dive Support Team and Sheboygan County Boat Patrol were dispatched to the last known location.

When the Coast Guard arrived, they observed Abeyta-Dedecker in the water.

He was rescued moments after 4:00 p.m.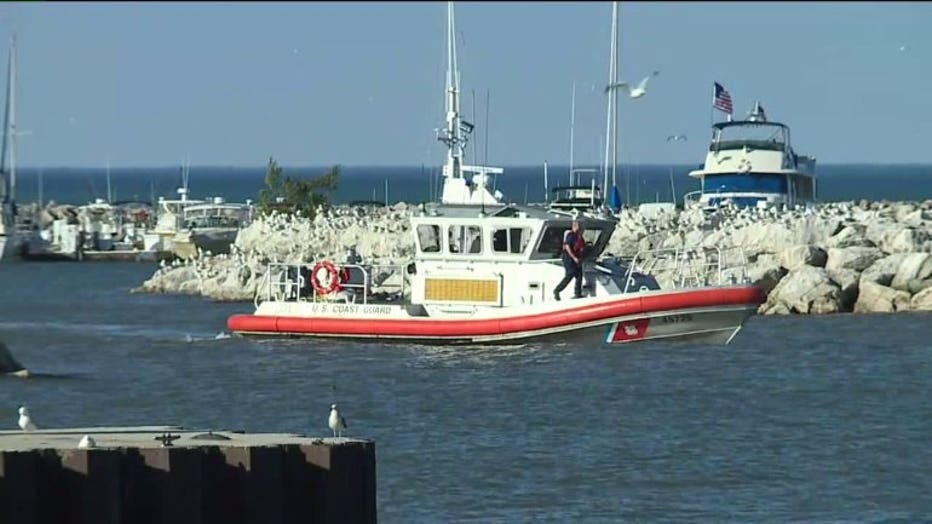 Ahonen and Laluzerne were not found.

Abeyta-Dedecker was taken to the hospital by ambulance.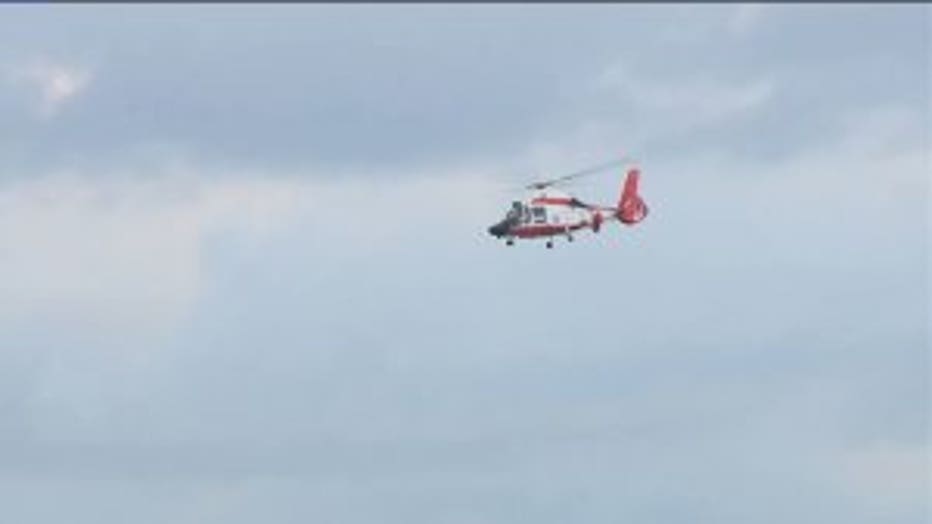 Search for missing men in Lake Michigan near South Pier in Sheboygan


The Coast Guard, Sheboygan Sheriff's Office Boat Patrol and some private boats started searching the area where Ahonen and Laluzerne were last seen.

At 5:11 p.m., the first diver was sent in the water, but due to the hazardous conditions, all dive operations were cancelled at 5:24 p.m.

All boats continued to search the area and a Coast Guard Helicopter also assisted with searching.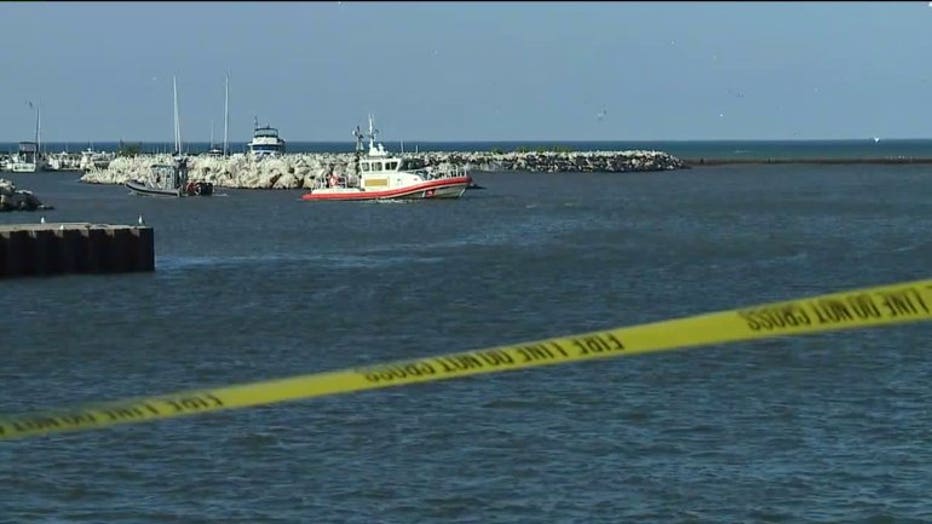 At 5:21 p.m. Sunday, the two fishermen that were at the end of the pier were swept into the harbor by waves striking the south pier.

Due to the numerous rescue boats at the scene, both individuals were rescued within a minute. The two fishermen had minor injuries as a result but refused transport to the hospital.

At approximately 9:45 p.m. on Sunday night, the search was suspended.

The search was resumed on Monday at 8:00 a.m.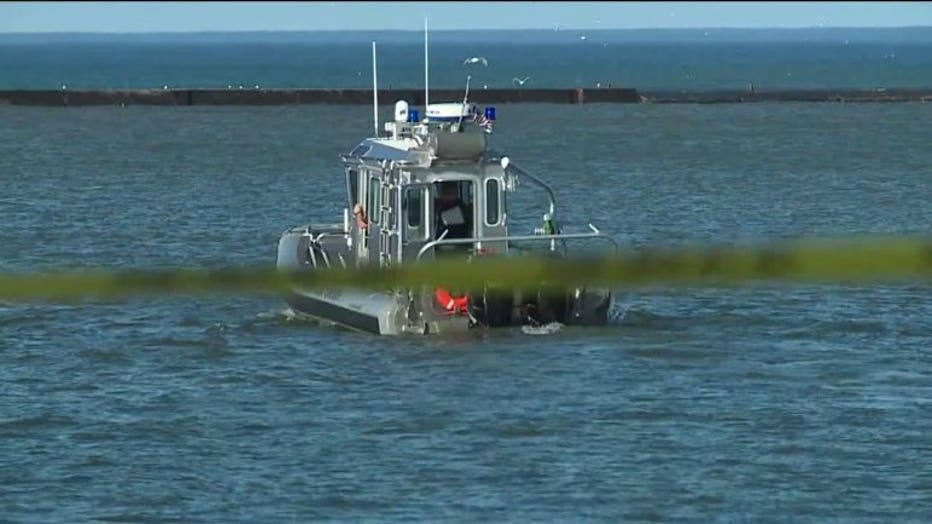 The search was done with the Wisconsin Department of Natural Resources (DNR), which had multiple boats at the scene and numerous equipment to perform scans of the water way.

On Monday, the Sheboygan County Dive Team received additional divers from the Calumet County Dive Team and Fond du Lac County Dive Team. The dive teams were supported by the MABAS Division 113 Dive Support Team (made up of volunteer fire-fighters from Plymouth Fire Department (FD), Town of Sheboygan Falls FD, City of Sheboygan Falls FD, Kohler FD, and Cedar Grove FD.)

As the search continued on Monday, the Milwaukee Police Department Boat Patrol was requested and they had a piece of equipment that could provide a better image of what the DNR side-scan sonars were picking up.

With the assistance of Milwaukee Police Department's equipment and the DNR side scan sonar, the first victim was located at approximately 4:45 p.m.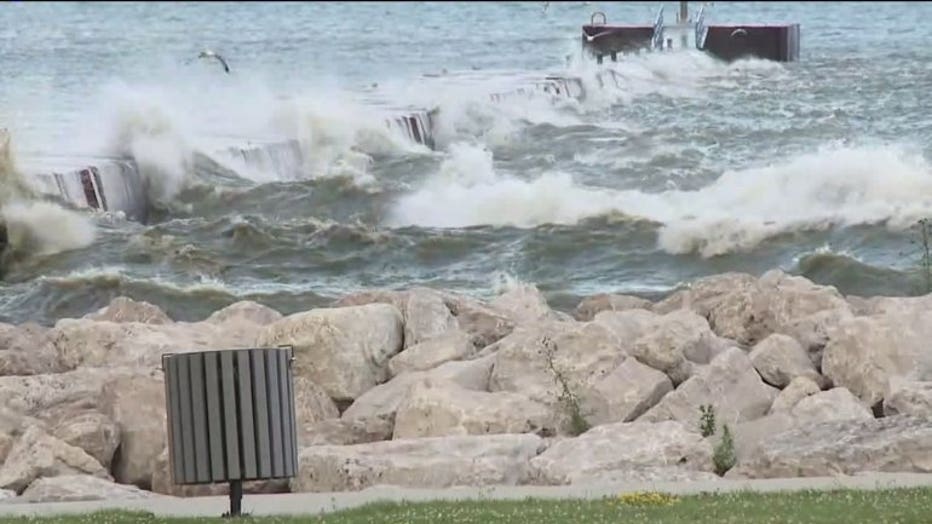 The victim was identified as Kurt Ahonen.

At approximately 7:00 p.m., Adam Laluzerne was located and removed from the water.

About eight years ago, after a rash of incidents, the city added some new safety measures, including solar-powered emergency posts.

On Sunday, one emergency post was utilized -- and Coast Guard officials were able to arrive on scene quickly enough to save the life of Dylan Abeyta-Dedecker.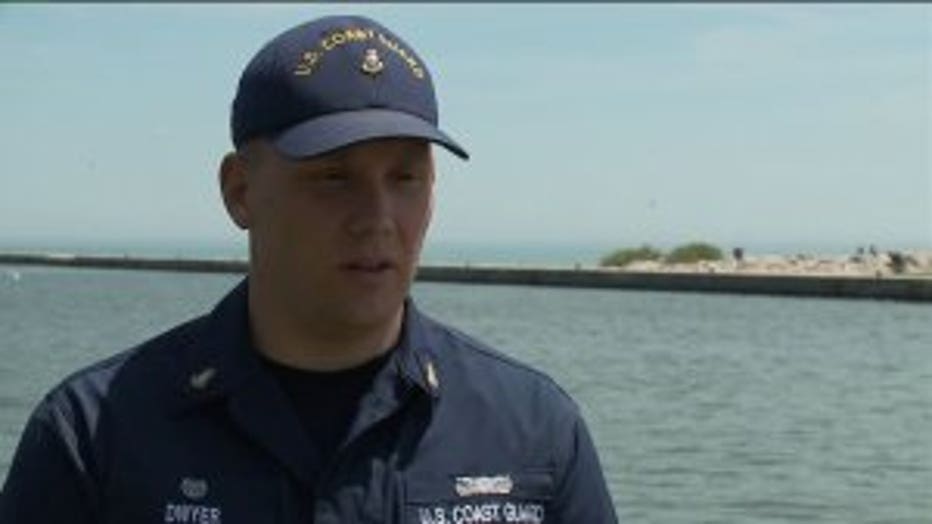 Jason Dwyer, Coast Guard officer in charge


"I think we were out there in less than 10 minutes. He was in the same spot he went in and as able to stay afloat thankfully long enough," Jason Dwyer, Coast Guard officer in charge said.

But even so, officials say after two men lost their lives in Lake Michigan, it may be time to re-examine the safety measures in place near South Pier in Sheboygan.

"It's very hard to survive in that water -- especially with the temperatures and the conditions that happen around the water. If you`re in and around the water -- be aware you could go in the water at any time," Dwyer said.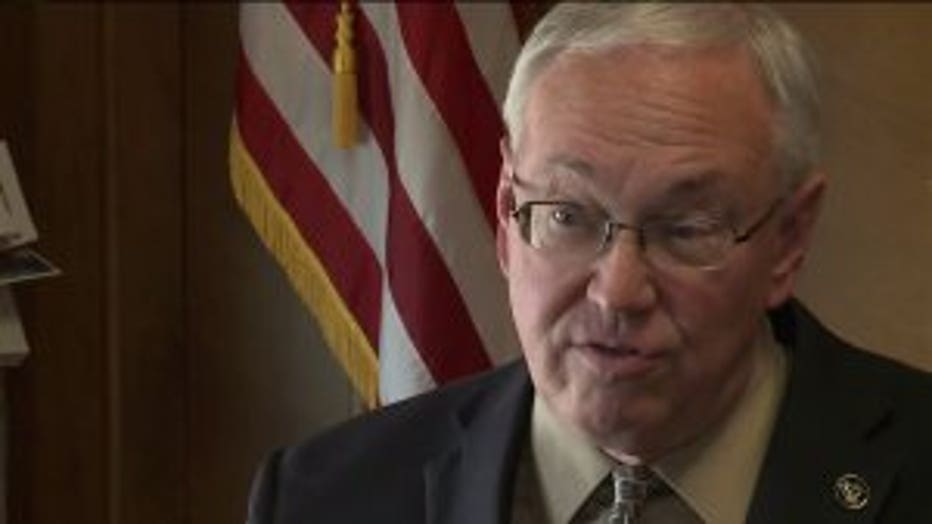 Sheboygan Mayor Mike Vandersteen


"The water is higher now than its been for several years, so that`s also a consideration," Sheboygan Mayor Mike Vandersteen said.

Vandersteen said while current conditions should always be considered, he plans to do his part as well.

"Whenever you go out on a pier on Lake Michigan, if there are waves that are making that pier wet, you should avoid it. I've asked our Board of Marina, Parks and Forestry to reconvene a commission that will examine these things that were done previously and check out to see if there are any other things that we might be able to do to make the area safer for people," Vandersteen said.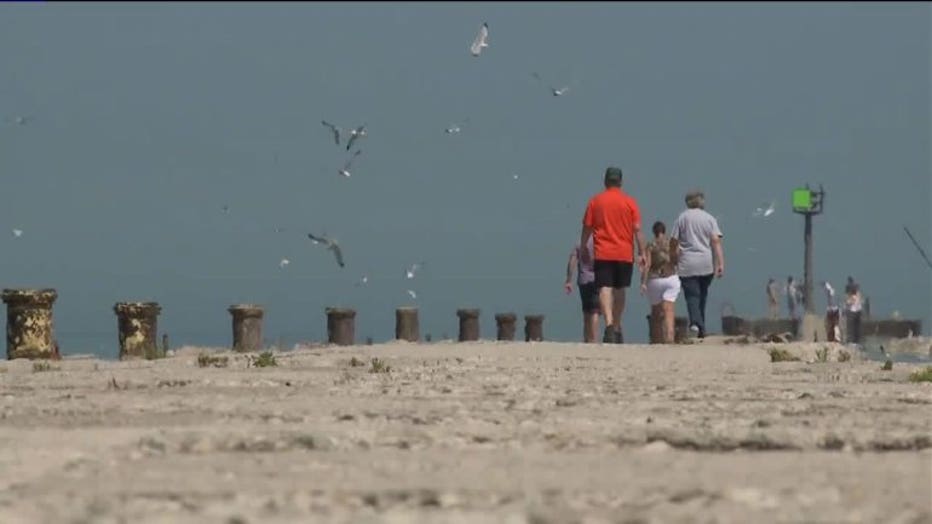 In 2008, when the commission was originally formed, electronic reader boards were put up that would display dangerous conditions.

One possibility officials plan to examine is closing the pier of conditions become too dangerous.