'It's all just crazy:' Overdue fines for girl whose library card was stolen more than $400; suspect still at large


WEST ALLIS -- FOX6 News first told you about the search for a man using a little girl's library card on April 17. As of Monday, April 23, the family continued to receive hefty fines.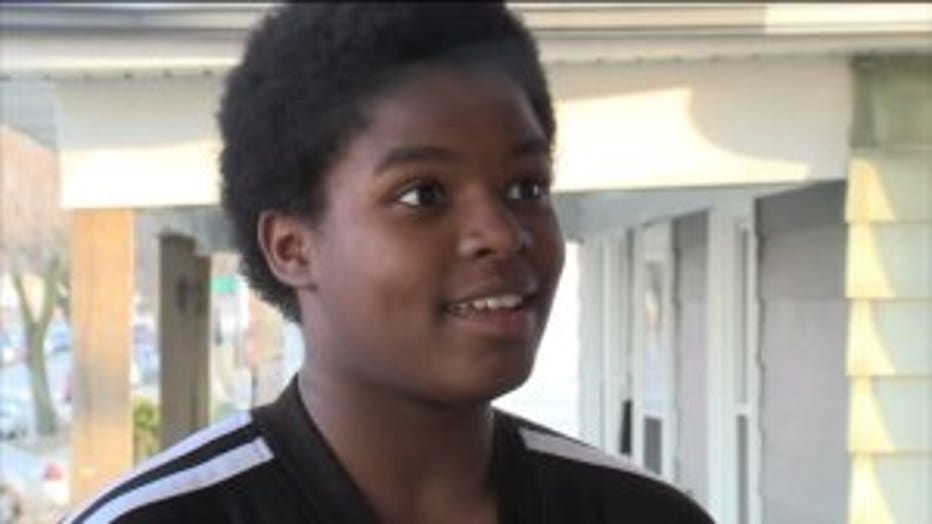 The family said they can't believe what kind of damage a library card has done. They're left with fees they don't feel they should have to pay.

Sha'kiya Hanson, 12, went to the West Allis Public Library for books, and left with something she wasn't expecting.

"It's all just crazy. I went back to look for it and it was gone," said Hanson, of her library card.

Soon, she reported her missing library card to authorities. Police say a man was spotted using it multiple times at several locations.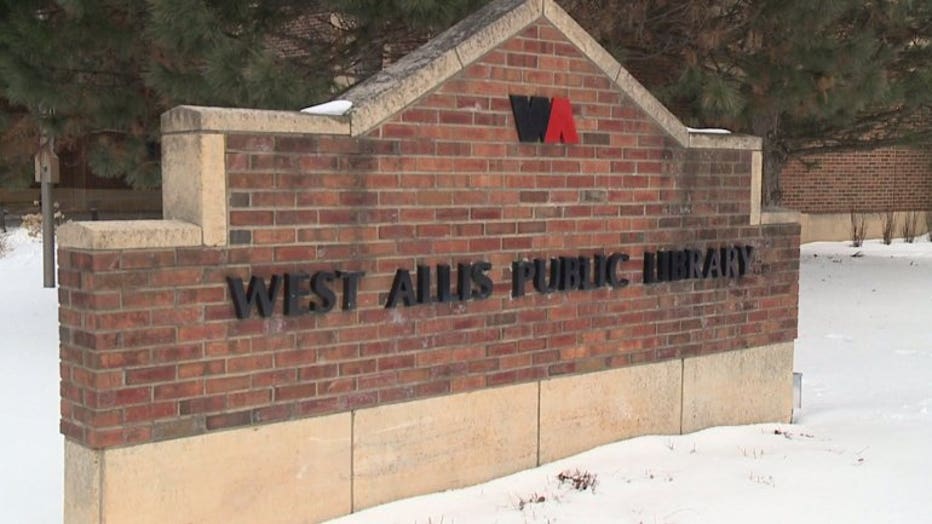 West Allis Public Library


"He doesn't look like the kind of person who would do this," said Hanson.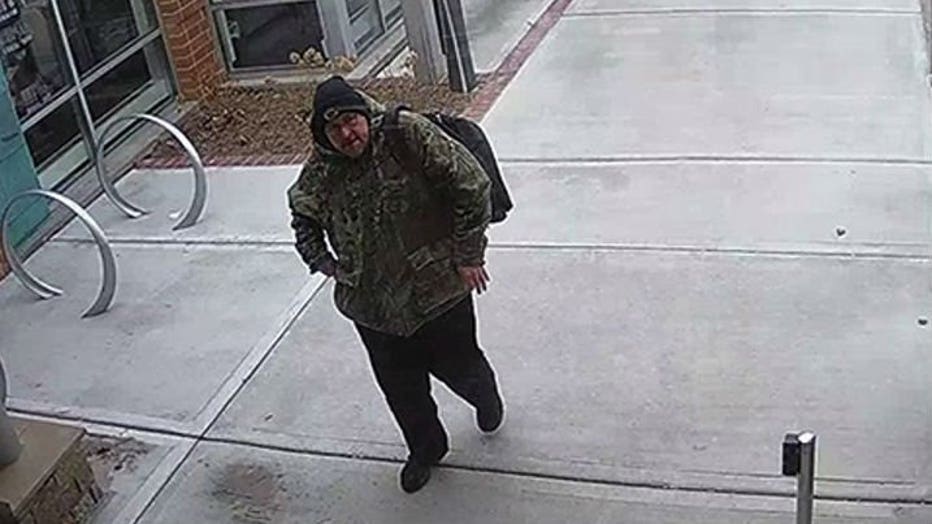 Police say the suspect used it in Cudahy to rent a thriller movie series totaling $250. In West Allis, he checked out a slew of books and movies, leaving the family with overdue fees. The bill from the West Allis Public Library alone is $475.90. They've received pages of overdue notices from the library, and the family claims library officials said they wouldn't relieve the fees until they filed a police report with West Allis PD, which they have done.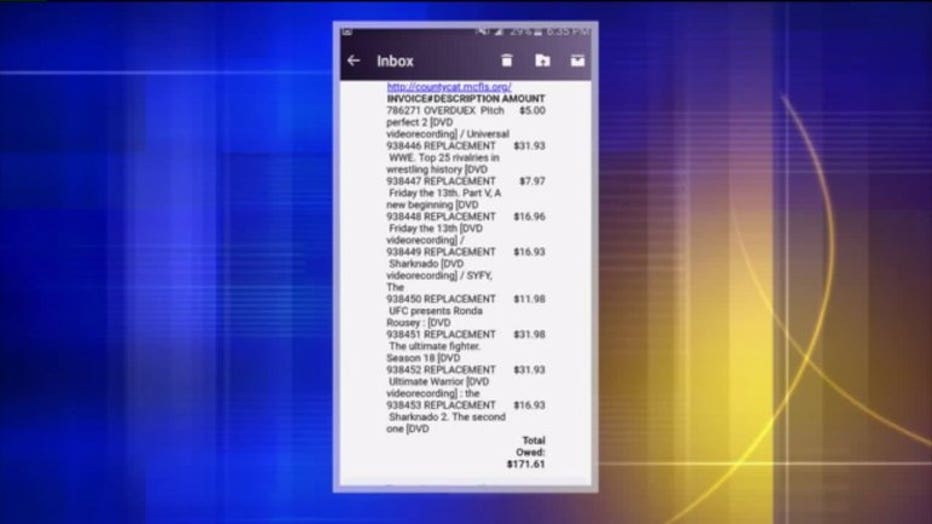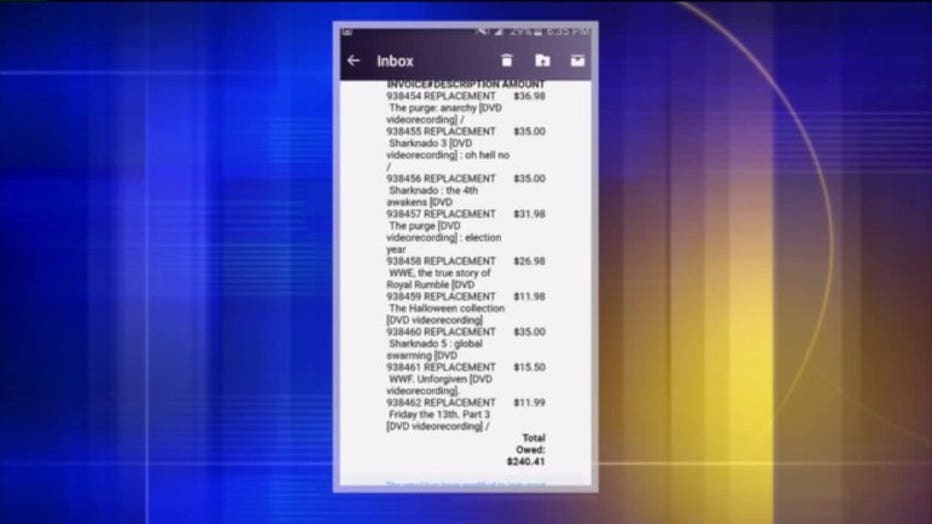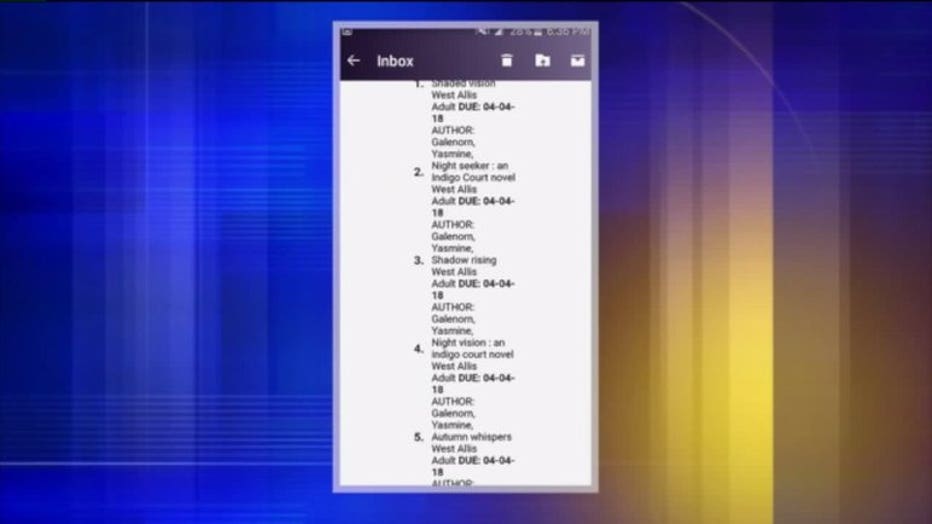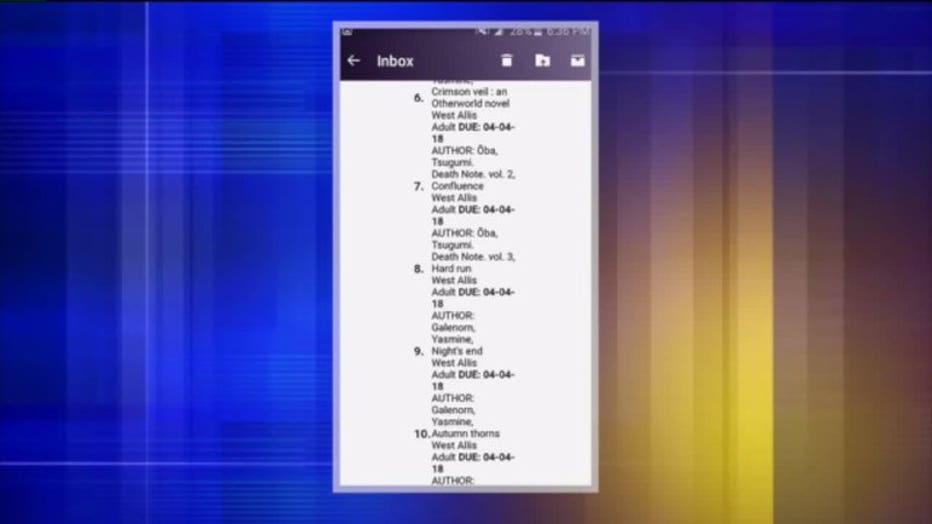 "I'm just frustrated with the whole situation at this point. It's a long process and we're still getting the bills from it," said Hanson.

Hanson, who is in seventh grade, started a new book in the meantime, hoping this will soon come to an end.

"That they find him and he get some type of consequence for it and I can go back to the library like I used to," said Hanson.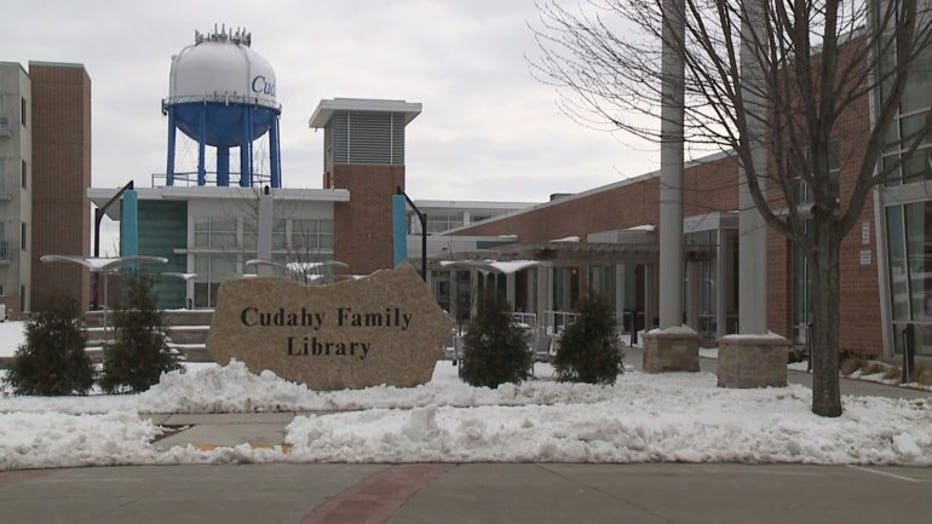 Police in Cudahy and West Allis are working on this investigation. As of Monday, the suspect was not in custody.

FOX6 News has left multiple messages over the past week with the West Allis Public Library regarding whether this family will have to pay for this, and they haven't returned our messages.