'It's a lot of fun:' Letter Carrier Olympics hypes nationwide Stamp Out Hunger food drive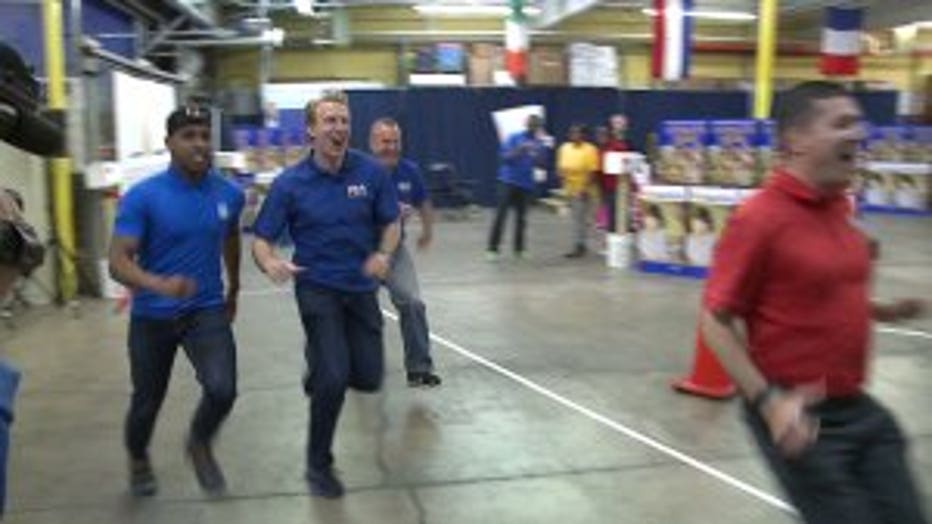 Letter Carrier Olympics 2018


MILWAUKEE -- For the eighth year in a row, a race of epic proportions played out at the Hunger Task Force. Friday, May 11 the 2018 Letter Carrier Olympics featured local television and radio folks, politicians, mail carriers -- and FOX6's Carl Deffenbaugh -- competing on a challenging course worthy of the best athletes in the world.

"People had to run through some 'snow,'" said Sherrie Tussler, the Executive Director of Hunger Task Force. "They had to pick up healthy foods, they had to do a sack race. It's just a lot of fun."

Especially when your team is first to break the tape.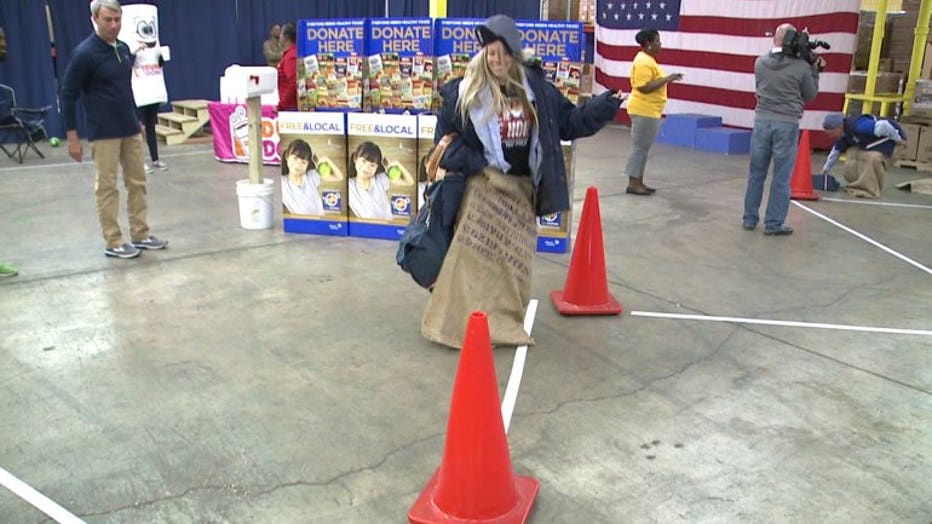 Letter Carrier Olympics 2018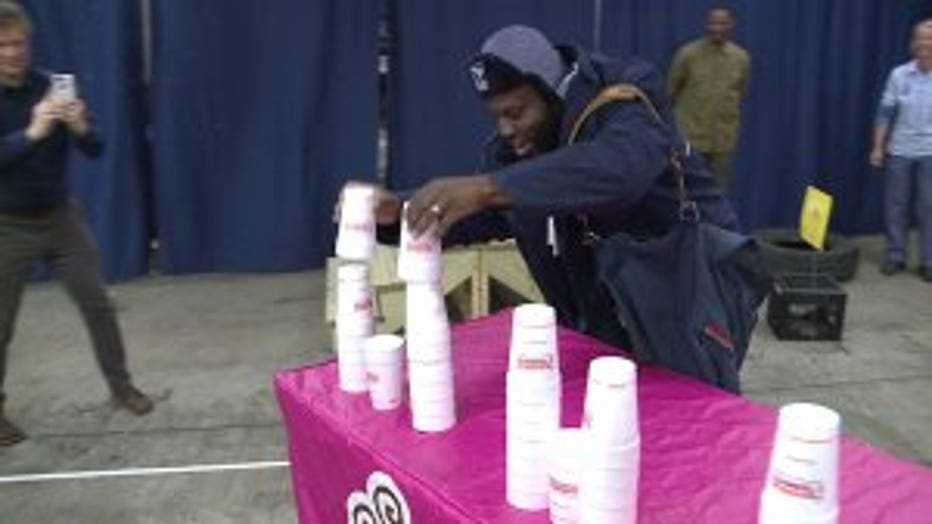 Letter Carrier Olympics 2018


"We really just accomplished something great," State Representative David Bowen said. "And I'm so glad that we had the perfect team to do it."

"I feel amazing," said Alissa Peterson, representing 102.9 FM The HOG. "Because last year was last place, and now I'm on the top."

"I do have to go deliver the rest of my routes," Susanne Harvey, a member of the National Association of Letter Carriers, added. "So they all volunteered so generously."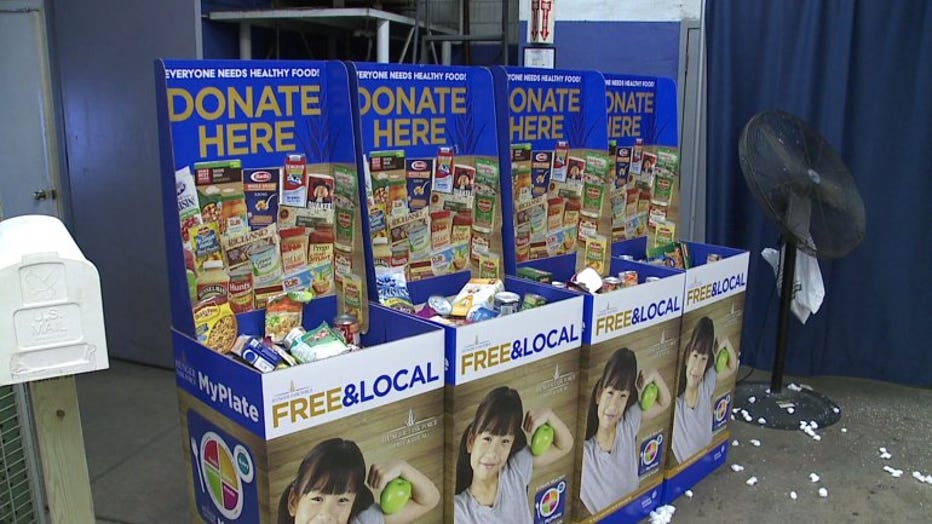 Letter Carrier Olympics 2018


It's all a good-natured way to get people ready for Saturday's nationwide Stamp Out Hunger event, the largest single-day food drive in the entire country.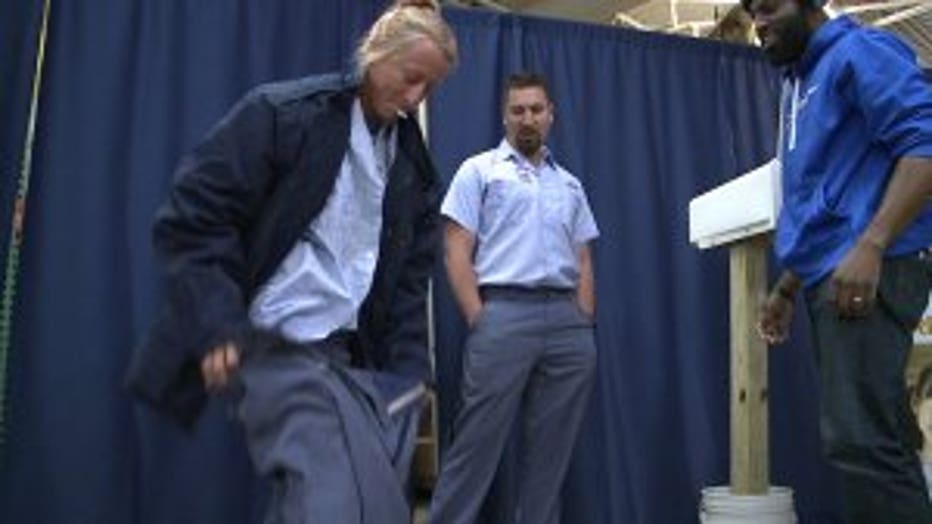 Letter Carrier Olympics 2018


"Locally for Milwaukee last year, about 560,000 pounds got filled up," said Ron Kania, President of the National Association of Letter Carriers' Branch 2 in Milwaukee. "Nationwide last year, about 77 million pounds of food collected. So it's a really big deal." 

All you have to do is leave healthy, non-perishable foods in a plastic bag by your mailbox, and the letter carriers will handle the rest. It's a simple way to help a lot of Milwaukee-area kids.

"One-in-four children is experiencing chronic hunger just as school is about to let out," Tussler stated. "And so summer hunger is the most intense for children, and we need to make sure that we're taking care of local kids."

"It is additional work, but we do look forward to it," said Kania. "As good as you feel by putting food by your mailbox, we feel doubly as good picking it up, making sure it gets distributed to Hunger Task Force."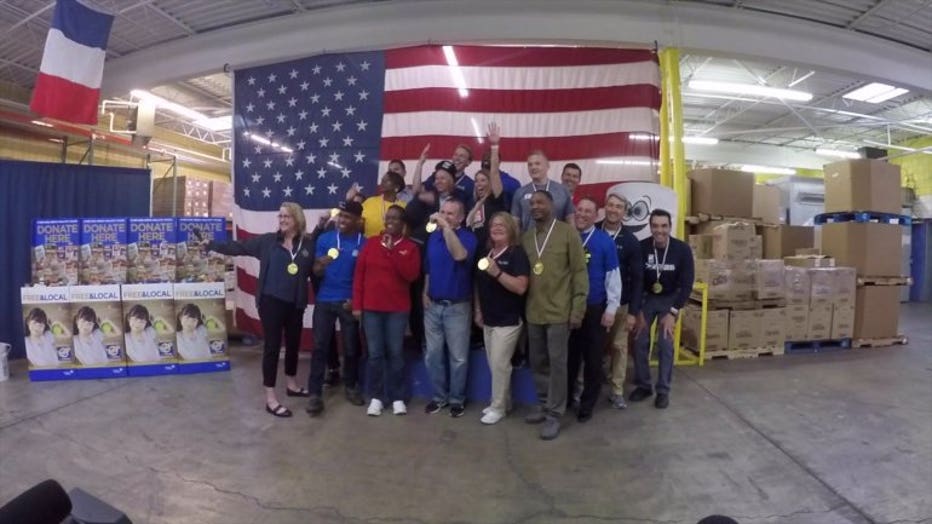 Letter Carrier Olympics 2018


It even feels better than winning a gold medal. If you don't have anything to donate on Saturday, May 12 you can also drop off food at local Pick 'n Save stores through May 28.