"It's a horrible mess:" Fire damages apartment complex in Shorewood; cause under investigation


SHOREWOOD -- Firefighters were called out to a fire at an apartment complex near Edgewood and Oakland in Shorewood on Tuesday, June 23rd. The call came in just after 8:30 a.m.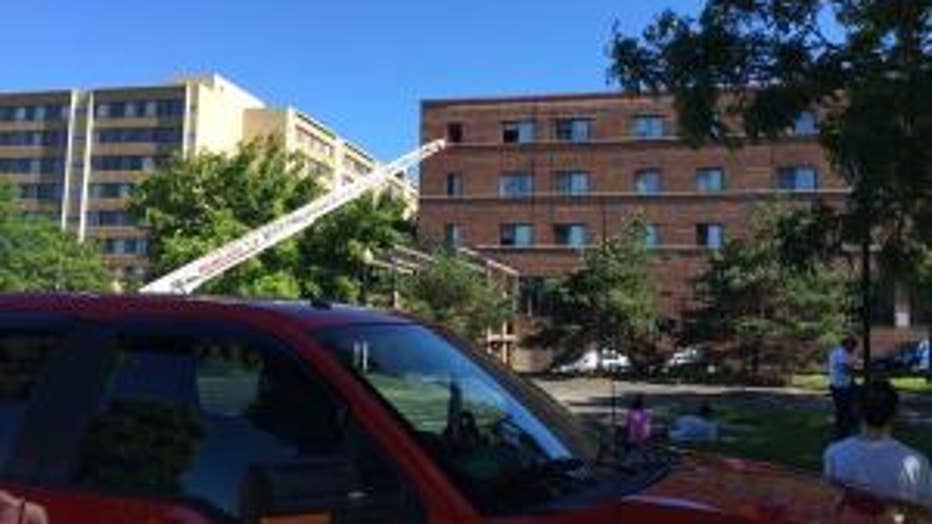 Officials say the fire broke out in an apartment on the fourth floor of the building. Authorities believe the unit was unoccupied at the time of the fire.

Investigators are working to determine a cause.

Authorities say the apartment unit where the fire occurred sustained fire, water and smoke damage. The rest of the fourth floor and part of the third floor sustained smoke and water damage.

"It`s a horrible mess. It`s a horrible mess," Douglas Wiese said.

"The crew made a really nice, aggressive stop on the fourth floor in one of the apartments. stopped it from getting into the attic space, which would have been devastating in this building," said Northshore Fire Chief Robert Whitaker.

Whitaker says fire crews could focus on the fire because most people had already evacuated when they arrived. This, thanks to the building-wide alarm system that goes off even if the smoke is on a different floor of the building.

"The nice thing is that we do have an updated smoke alarm system so we were notified. Otherwise, in a normal building, it might`ve been more of a dangerous situation because we wouldn`t have known until the smoke got to our apartment," Elisabeth Laboy said.



The firefighters are working with the building management company to get all the displaced residents back in their homes. Most of the residents are being allowed back in their homes. North Shore Fire officials say the resident of the unit affected will not be allowed back in his home.

Wiese says he'll be displaced for at least four weeks. He lives in the unit directly below where the fire started.

"They have to tear out my ceiling and 402`s floor because there`s so much water damage it`s in danger of collapsing. I`m still in shock. It`s like, it all hits you. Four hours ago I was sitting watching the morning news and now I`ve got no place to live for the next month," Wiese said.

Katz Properties, which owns the apartment complex will put Wiese in another building for at least the next few days.

No injuries were reported as a result of this fire.

The damage is estimated at $30,000.