"It was INSANE!" Six hospitalized after "Project X"-type rave party in Michigan attended by more than 2,000!


MICHIGAN (WITI) -- A "Project X"-type party, that law enforcement officials say got out of control. Police in Michigan say six people had to be hospitalized, and one woman says she was sexually assaulted at a massive party said to have been attended by more than 2,000 people.

FOX6's sister station, FOX17 in West Michigan reports law enforcement officials were dispatched to a residence in Hinton Township (a little over two-and-a-half hours northwest of Detroit) late Saturday night, August 2nd.

They were initially called out to the scene for a traffic complaint, and cars parked in the roadway -- but upon arriving at the scene, they discovered a large rave party at a residence.

Invitations sent out over social media bill the party as "Project P -- Danny's B-Day."

The invitations read: "Prepare for the craziest event of your lifetime."

FOX17 reports law enforcement officials say the crowd of more than 2,000 consisted mostly of people under the age of 21.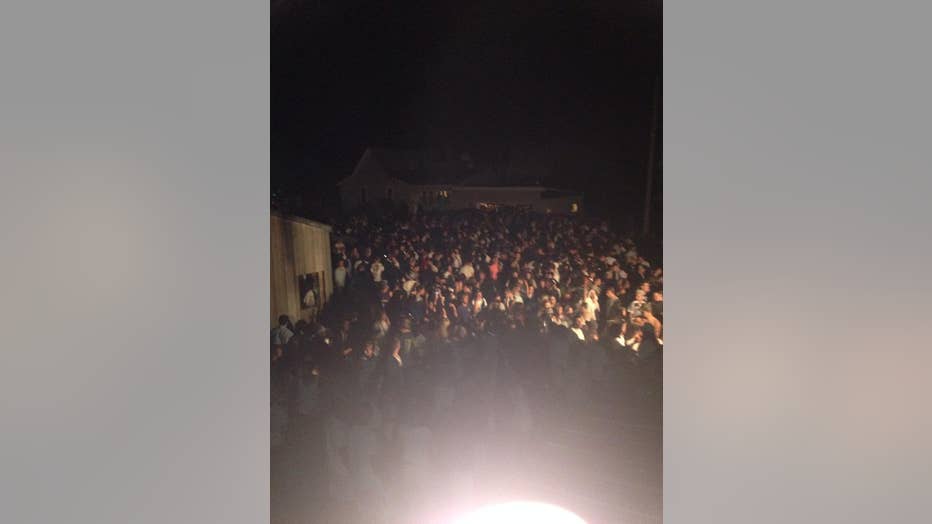 Photo taken inside the rave party -- posted to FOX17's Facebook page


EMS units were called to the scene to treat multiple patients suffering from alcohol and drug-related injuries and overdoses.

Six people total were hospitalized -- according to FOX17.

FOX17 talked with a woman hired to dance at the party.

"It was insane! I've never seen so many people in a gathering like that. It was amazing though," Charrelle Dunston told FOX17.

Dunston told FOX17 the party was organized through social media as a "Project X" type gathering.

Project X is a movie released in 2012 about teens who throw a massive house party using social media.

Police say they are seeking multiple charges for the property's owner and organizers of the event.

Police are also investigating claims from a 19-year-old woman -- that she was sexually assaulted during the party.

CLICK HERE for more on this story -- via FOX17Online.com.
CLICK HERE to learn more about the Project X film.