"It really brings our state together:" Gov. Walker, Mayor Barrett open 2015 Wisconsin State Fair


WEST ALLIS -- It's been a Wisconsin tradition for the past 164 years. On Thursday morning, August 6th the gates to the Wisconsin State Fair officially opened for 2015.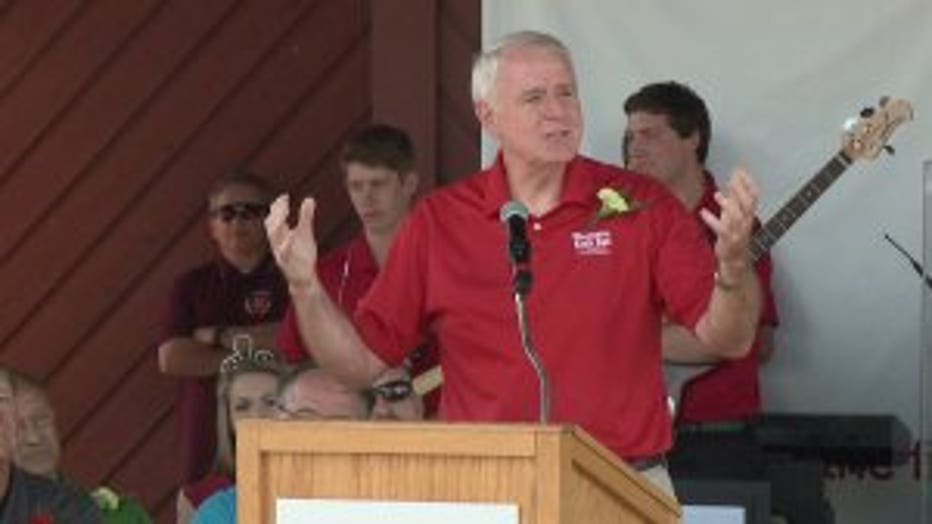 Milwaukee Mayor Tom Barrett


"It really brings our state together and allows us to understand why we are so special," said Milwaukee Mayor Tom Barrett.

State and city dignitaries gathered for the opening ceremony. Even Wisconsin Governor and presidential candidate Scott Walker made his way to the fair before heading to Cleveland, Ohio for the GOP presidential debate.

"A lot of people are wondering, 'why are you not in Cleveland?' Because I love to come to the State Fair. Tonette and I have been here so often. We've been here since we were kids," said Walker.

Walker joked a little about the history of the fair and his candidacy.

"Abe Lincoln was here in 1859, the year before he was elected president but that's a whole other story," Walker said.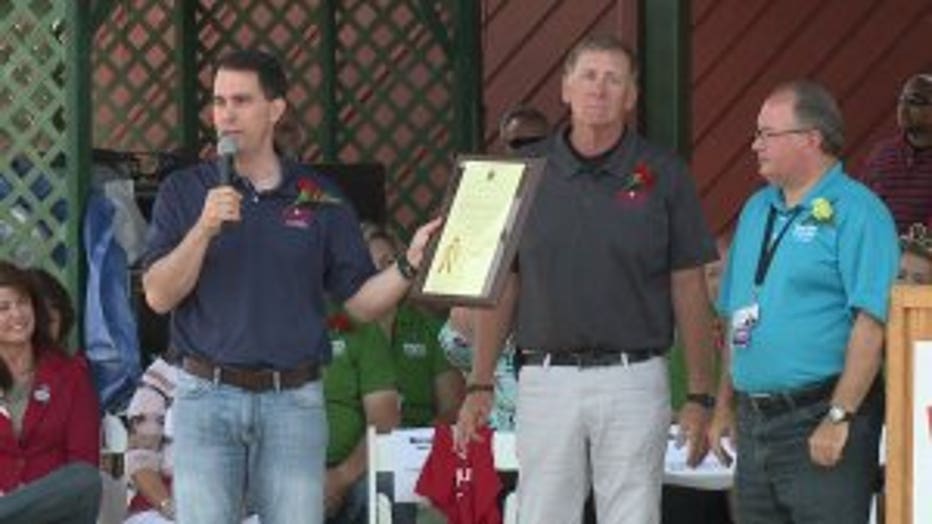 Last year alone, the State Fair brought in more than one million attendees.

"The economic impact of a fair of our size is over $35M just in this 11 days," said Rick Frenette, Wisconsin State Fair Park CEO.

It's the food and the fun that keep bringing people back.

"It just really tells us what a great state we have and it's something that I think all of us treasure," said Mayor Barrett.

Now that the State Fair is officially open, you have until August 16th to check out all the fun!

To see a full schedule of what's going on at the fair for the next 11 days, CLICK HERE.