'It is time for change:' Tony Evers, Tammy Baldwin host final 'Get Out the Vote' rally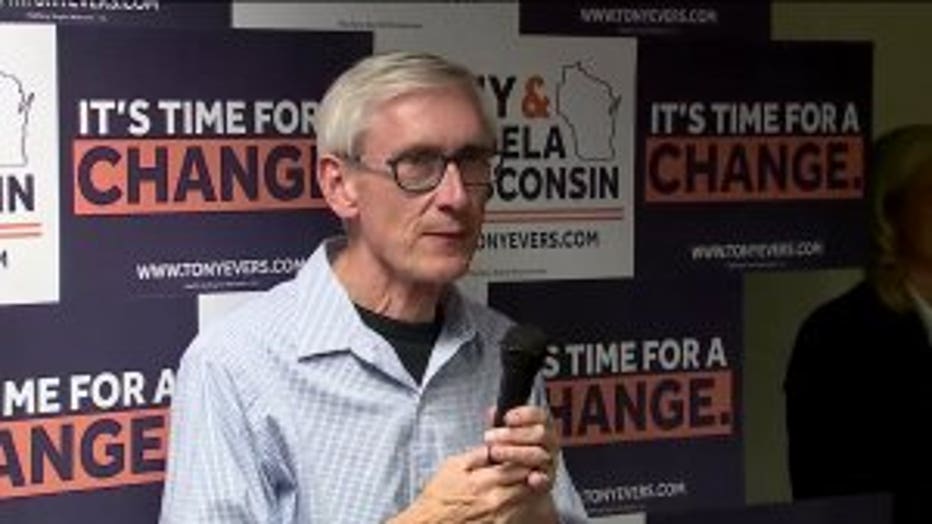 MADISON -- Democrats hit the campaign trail hard in the final hours of the campaign before the polls were set to open on Tuesday morning, Nov. 6 for the midterm elections -- hammering home their viewpoints on education, health care, taxes and other hot-button topics, hoping to get out the vote on Tuesday. Tony Evers, Democratic candidate for governor and Senator Tammy Baldwin took part in a Get Out the Vote rally in Madison Monday evening.

"It is time for change folks. It is time for change," said Tony Evers, Democratic candidate for governor.

Focusing their attention on millennials, some set to vote for the first time in their lives, Democratic candidates in contentious races worked to sway voters.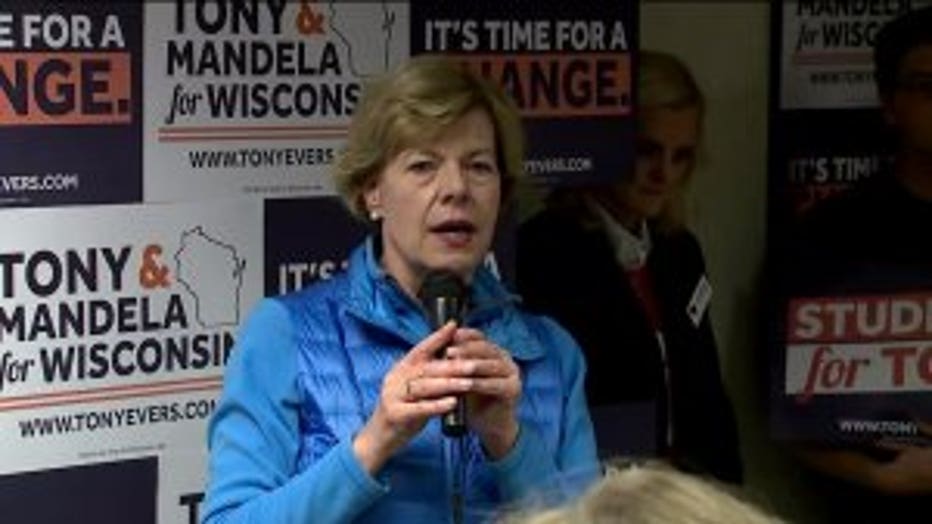 "Washington is a mess right now. Exhibit number one of how Washington is working for some, is the tax measure that passed late last year," said Senator Tammy Baldwin.

"My job is to make sure that these issues that are important to the people of Wisconsin, we solve them," said Evers.

Evers, the current state superintendent, who is a cancer survivor, struck a chord on education and health care. He's facing Republican incumbent Gov. Scott Walker in a tight race.

"I've created a budget that is going to increase money for our K-12 schools by $1.5 billion without doing anything differently about property taxes. We're gonna always guarantee those 2.4 million people in the state of Wisconsin who have pre-existing conditions, those protections that they deserve so that they have good health care just like everybody else -- guaranteed," said Evers.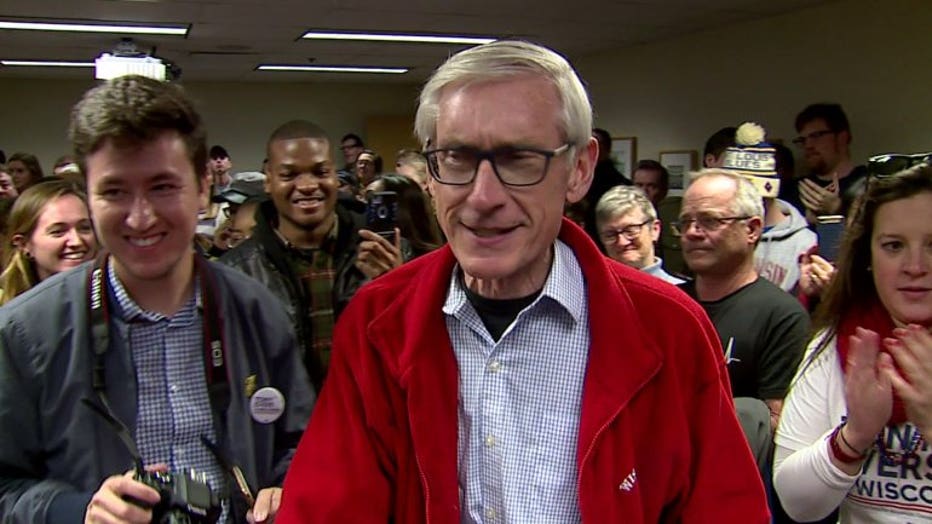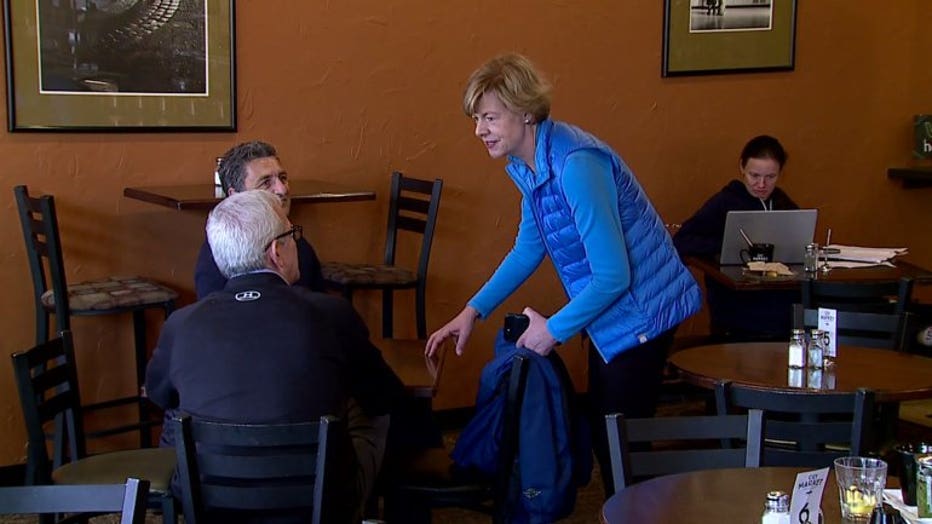 Incumbent Senator Baldwin, facing challenger Leah Vukmir, said at one time, her family was not able to afford health care.

"I spent a lot of my youth without health insurance. Imagine my joy, a few years back, when I served on the House of Representatives, to be able to be on a committee writing the Affordable Care Act," said Baldwin.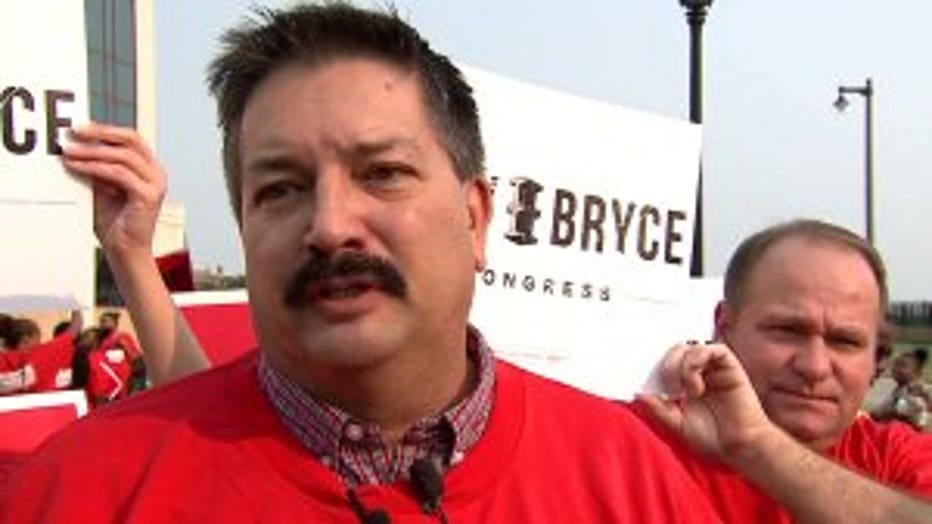 Democrat Randy Bryce, facing Bryan Steil in the race for Paul Ryan's seat in Wisconsin's 1st Congressional District was also connecting with voters on the final day of the campaign.

"We have a governor who has taken $250 million away from higher education We have to figure out a way for our voices and our realities are given higher priority," said Evers.

Tammy Baldwin voted early, and will host an election night party at the Monona Terrace in Madison on Tuesday night.

Randy Bryce will vote Tuesday in Racine at St. Mesrob Church. He'll host an election night party at The Branch in Racine.

Tony Evers is set to vote Tuesday at the Madison Public Library in Madison. He will host an election night party at the Orpheum Theater in Madison.