"It is affecting our life:" UWM students, faculty protest Pres. Trump's executive order on immigration


MILWAUKEE -- UW-Milwaukee students and faculty members joined dozens at universities across the country in protest Thursday, February 9th.

A crowd turned out in Spaights Plaza on the UWM campus, calling themselves "Academics United."

It was a protest against President Donald Trump's executive order on immigration.

Those with a number of student organizations said they feel the travel restrictions are directly affecting their education. Students said they hope to shine a light on how the ban impacts those legally living in the United States who are unable to visit their home countries.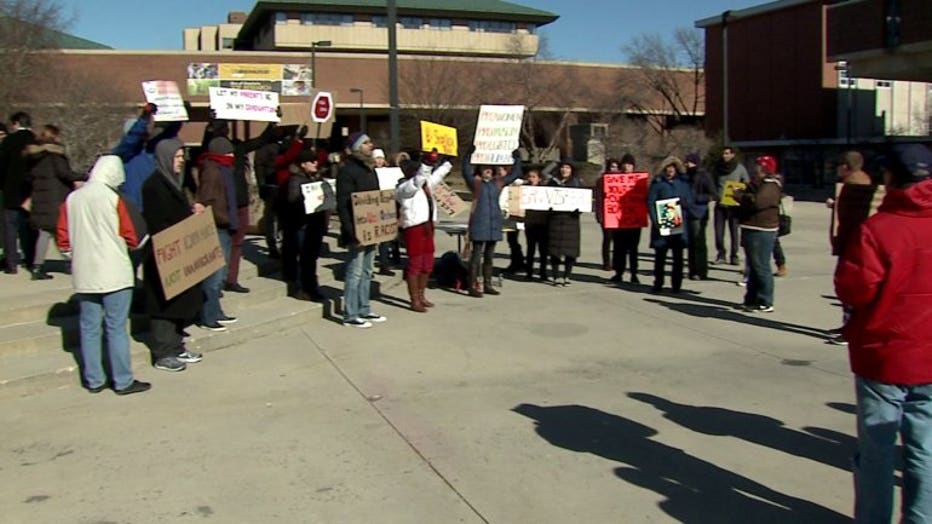 "It is affecting our life. And as students who have been here for such a long time and have actually contributed to the country and university, we are kind of outraged by the injustice that has been happening in the last couple days," Amir Kalantari, UWM Persian Culture Association said.

A recent POLITICO poll shows the controversial ban has a 54 percent approval rating among voters polled.

President Donald Trump's travel ban will remain blocked, a federal appeals court ruled Thursday.