'It could have been real tragic:' Milwaukee family sees firsthand damage of roof collapse at Green Bay hotel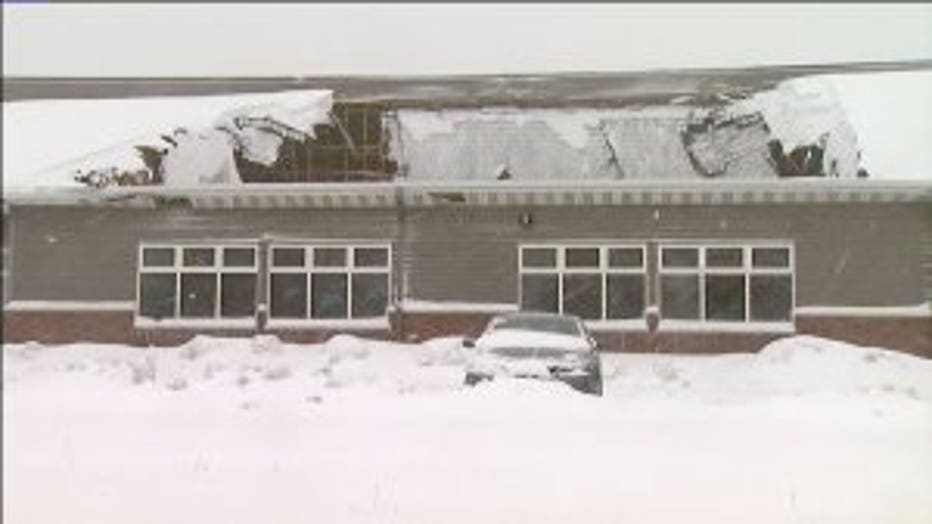 Ocono Lodge roof collapse


GREEN BAY -- Imagine taking the kids on an enjoyable weekend trip and the roof collapses at the hotel you're staying it. It happened to a Milwaukee man during the spring snowstorm. He was just minutes from being in the wrong place at the wrong time.

"This is the swimming pool and the hot tub we were just in. The whole ceiling just caved in," said Anthony McNeal.

An astonished McNeal recorded the aftermath of the roof collapse at the Econo Lodge Inn and Suites in Ashwaubenon on Sunday, April 15. McNeal said he's thankful he and his family were back home safe in their Milwaukee home Tuesday, April 17 -- and able to talk about it.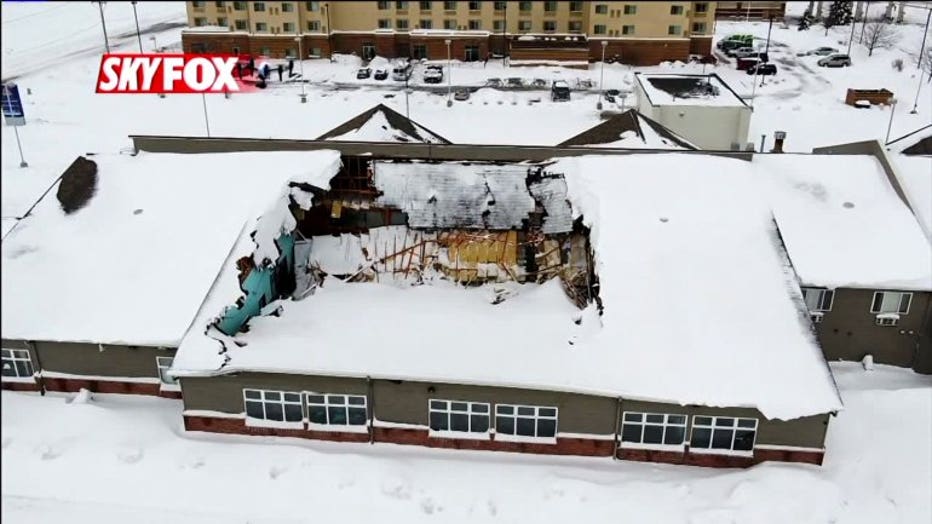 Ocono Lodge roof collapse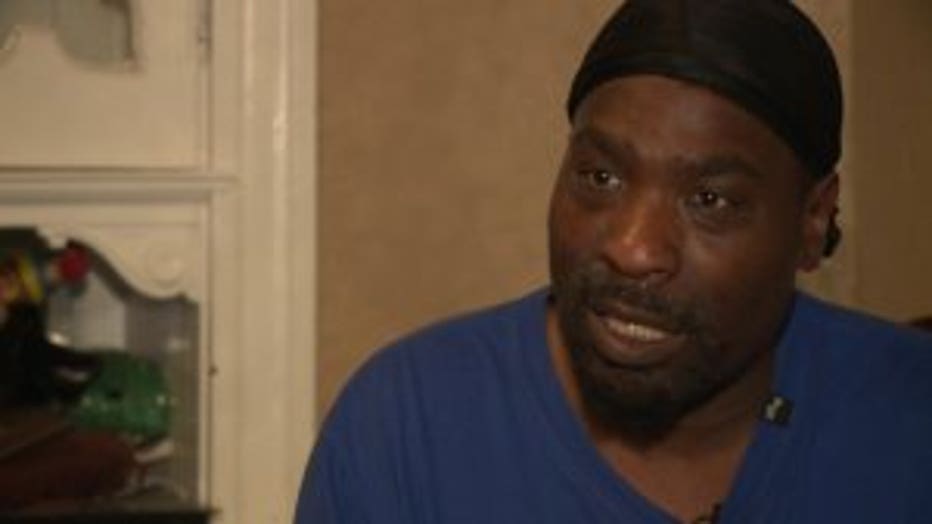 "It could have been real tragic, especially for the little ones. With all that heavy debris, snow on top of the wood -- I'm pretty sure somebody's neck or head or something definitely would have been broke," said McNeal.

McNeal said earlier that Sunday morning, he and his family were in the pool area.

"Sunday morning, we got up for breakfast. We ate breakfast in the pool area. We went in the room to change clothes to get in the pool. Five minutes later we come back down," said McNeal.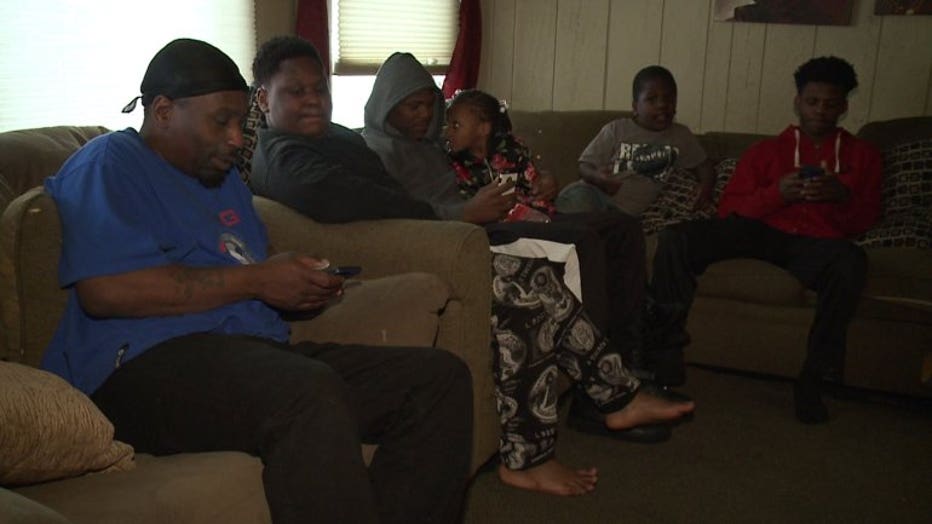 "I didn't hear it, but when we came down there, there were a lot of people lined up by the window," said Tyveon McNeal.

Then they saw it too.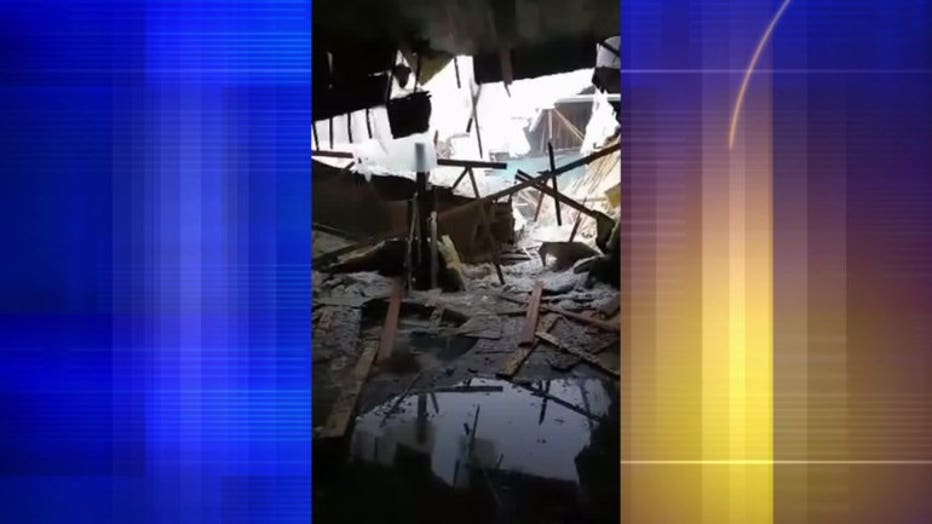 Ocono Lodge roof collapse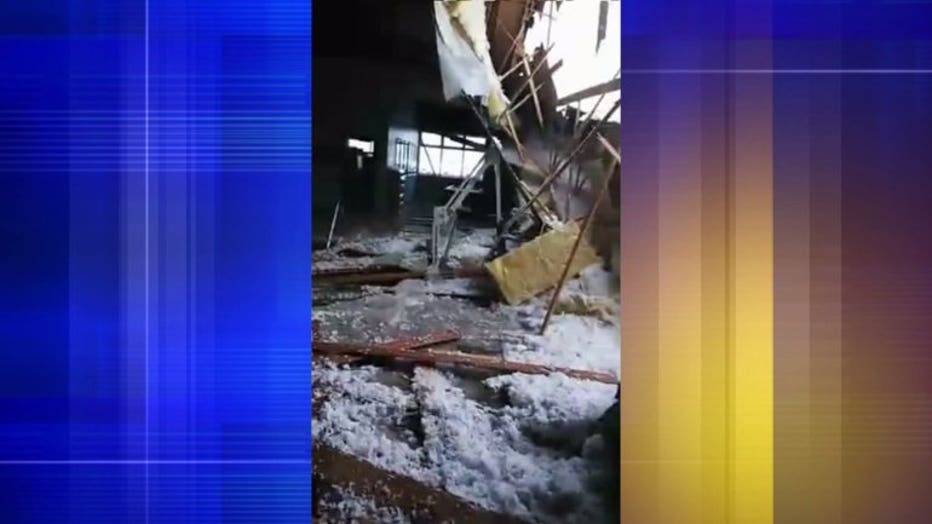 Ocono Lodge roof collapse


"The first thing that went into my head is, 'God is good 'cause that could have been us,'" said Anthony McNeal.

Fortunately, everyone managed to get out of the pool area safely.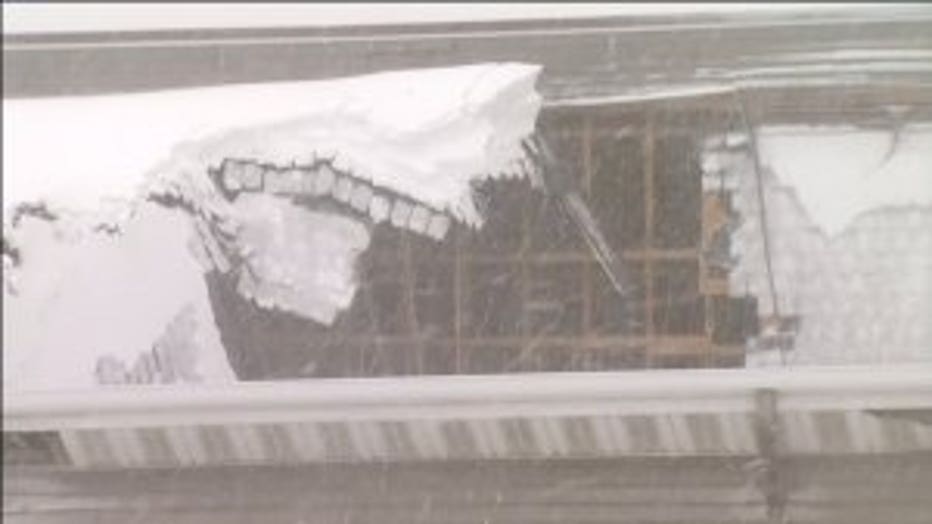 Ocono Lodge roof collapse


It's a family trip that won't soon be forgotten.

"We rushed back to the room and got all our stuff together and got up out of there," Anthony said.

We're told hotel staff first noticed a leak and evacuated the pool before the roof caved in. A total of 65 people were relocated to anther hotel.