"It builds trust, respect:" 2 Milwaukee neighborhoods are getting national attention


MILWAUKEE -- Two Milwaukee neighborhoods, one on the north side and one on the west side, are getting national recognition for becoming safer, stronger communities. The awards are thanks to partnerships with the Milwaukee Police Department.

Wednesday, December 21st was a proud day for the Amani and Washington Park neighborhoods -- and for the Milwaukee Police Department.

"Reducing violence by 20 percent or 30 percent is critical, and we've accomplished that in these neighborhoods," said Chief Ed Flynn.

MPD received two MetLife Foundation Community-Police Partnership Awards for their collaboration with community organizations.

"Strong neighborhoods have the capacity to resist their victimization, particularly when they work in partnership with the police department," said Flynn.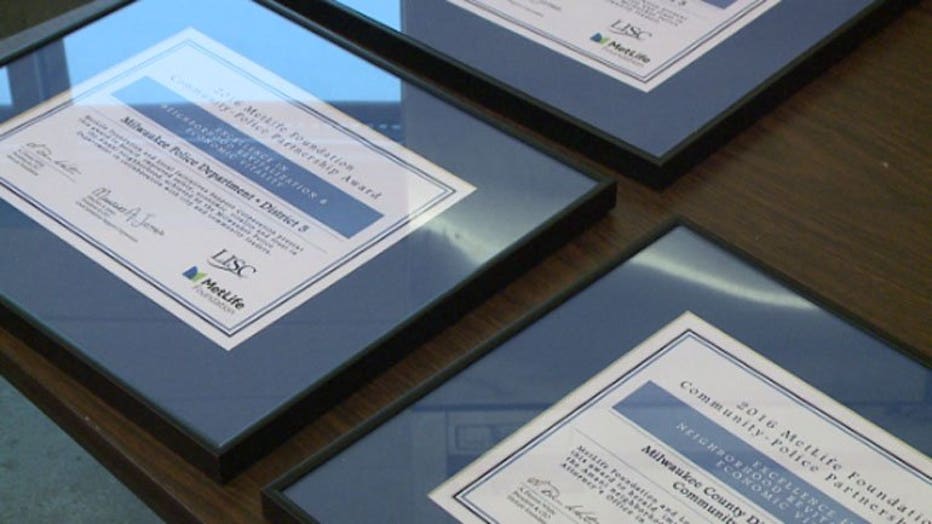 Habitat for Humanity was recognized for their housing initiative in Washington Park.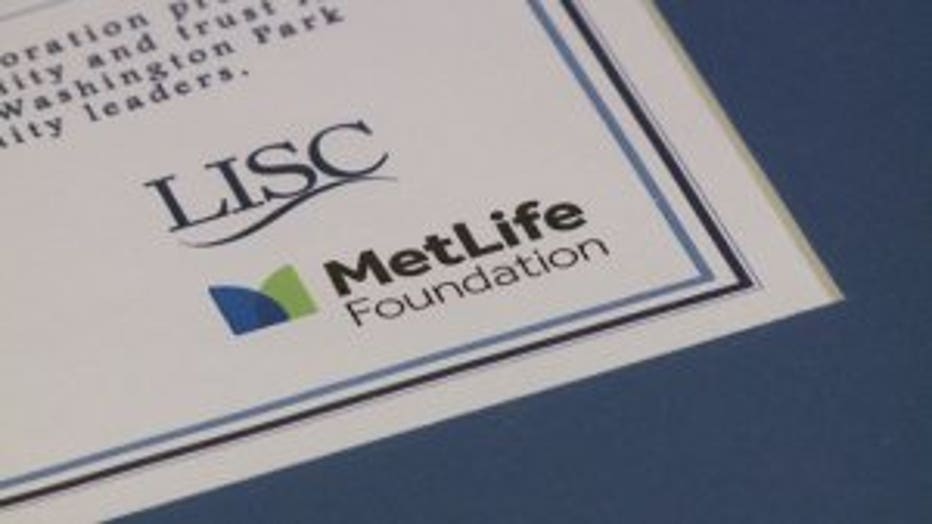 "Our strategy is designed to empower residents to be the change agents in their neighborhood," said Brian Sonderman, Habitat for Humanity.

Thanks to Habitat's builds, more than 200 families in the neighborhood own homes, which city and law enforcement officials say creates a sense of pride and helps reduce crime.

Habitat for Humanity also works closely with the police department to promote safety and revitalization.

"It builds trust, respect, and a rock solid community," said Alderman Russell Stamper Jr.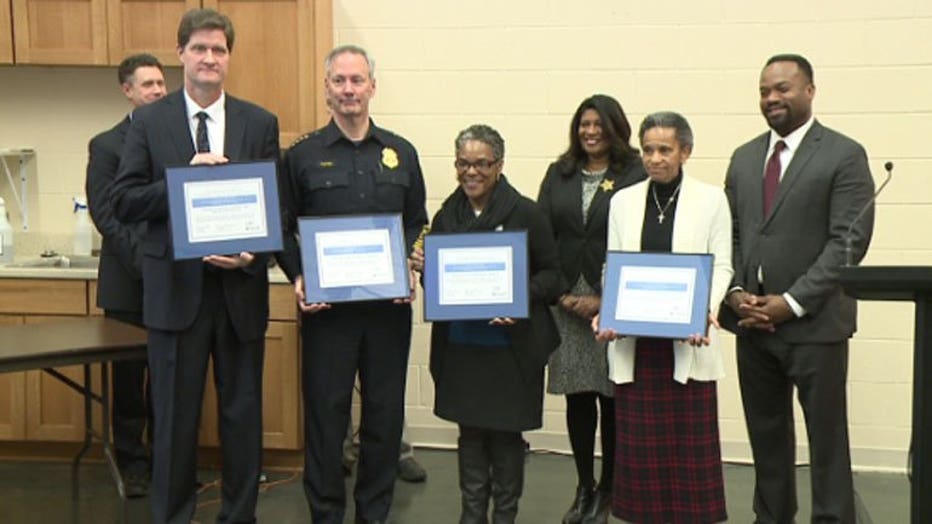 MetLife Foundation also recognized the Dominican Center's work in the Amani neighborhood.

"It really underscores what the residents have done and what they can do," said Patricia Rogers, Dominican Center.

The plaques are symbolic, but add to that $20,000 to each neighborhood, to continue fighting crime.

The Milwaukee Police Department also announced a $741,81  grant through the Department of Justice. The money will go towards crime reduction strategies in the Amani neighborhood.