'It actually happened:' Crews clean up coal after 5 train cars derailed, 3 tipped over in Caledonia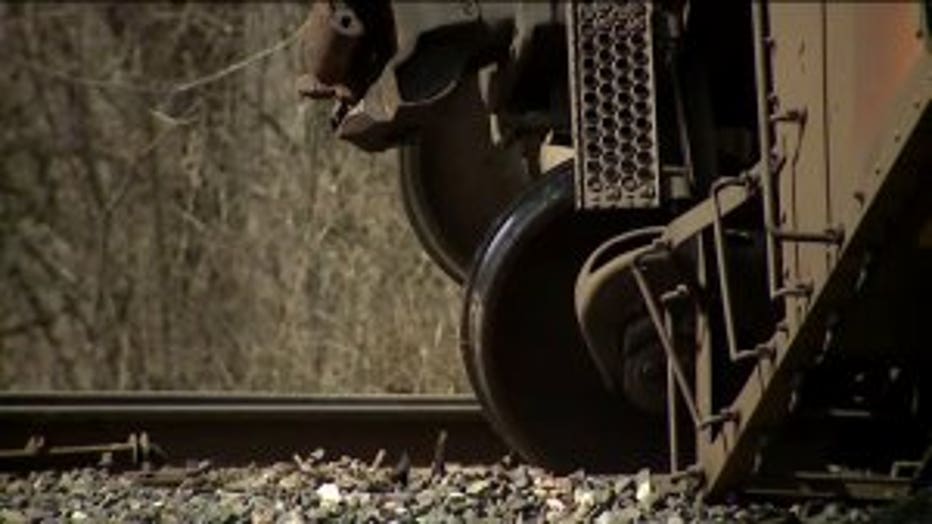 Coal cars derail in Caledonia


CALEDONIA -- Crews repaired a portion of railroad in the Village of Caledonia following a derailment there on Monday morning, April 8. Five cars carrying coal left the tracks near Highway 32 and 5 Mile Road. Three of those rail cars tipped over.

It was a first in James Perrault's 15 years of living next to the railroad tracks.

"I always wondered about it, and wow, it actually happened," Perrault said.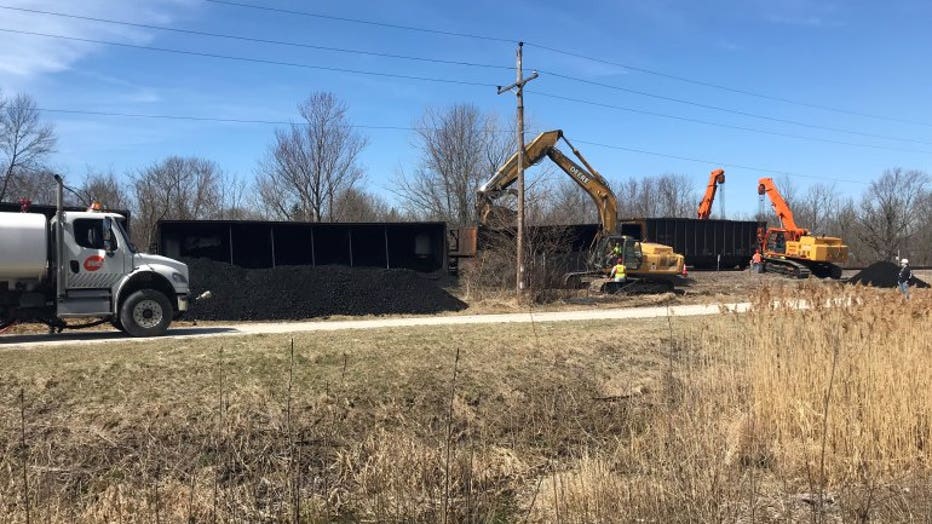 Coal cars derail in Caledonia


Around 4:30 a.m. Monday, a freight train derailed right in the Caledonia homeowner's backyard.

"Just opened up the drapes like I do every morning at 6:30 in the morning, and I saw the train with three big coal cars knocked over," Perrault said.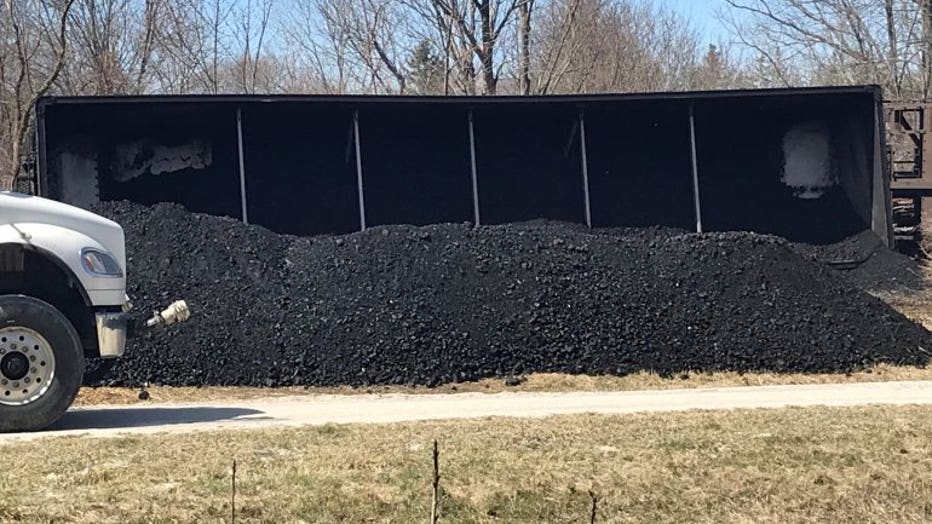 Coal cars derail in Caledonia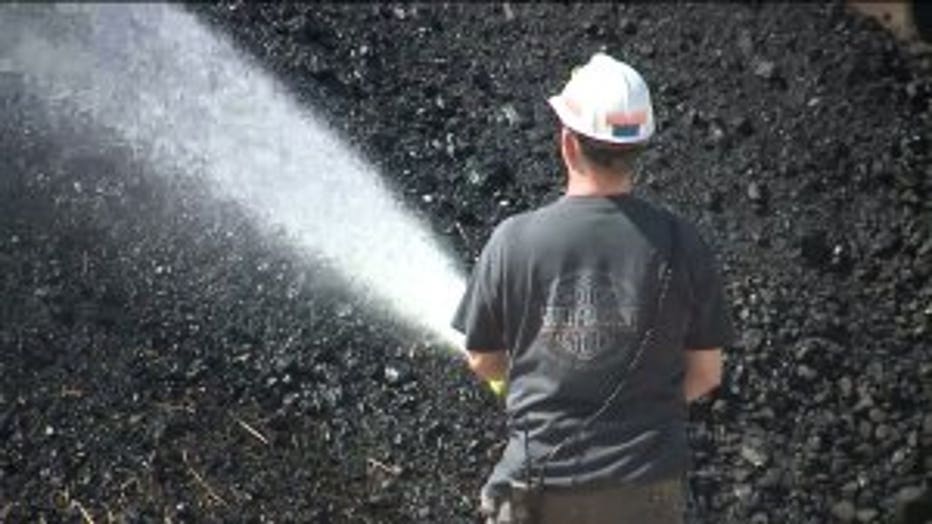 Coal cars derail in Caledonia


A We Energies spokesman said the 130-car train was heading to the Oak Creek plant to deliver thousands of tons of coal. While just a fraction of that spilled, it took hours to scoop up the spilled coal, put it in dump trucks and minimize the impact to residents.

"We've been making sure it's wet so that the coal dust stays on and around that pile," said Brendan Conway, We Energies spokesman.

"Usually they're not going too fast when they get around here, because they're going into the We Energies plant, so this is the mile that they slow down at," Perrault said.




A spokeswoman for Union Pacific issued this statement:

"Around 4:30 a.m., a Union Pacific train derailed 5 rail cars in Caledonia, Wisconsin. Three cars derailed on their side and two were upright, meaning their wheels came off the track. The cars were hauling coal. No one was hurt as a result of the derailment. Crews are on scene now re-railing the cars, transporting the coal and making track repairs. The cause of the derailment is under investigation.

5 Mile Road is blocked as we work to re-rail the cars and make track repairs. We anticipate being finished by tomorrow evening."

We Energies officials said they did not anticipate any impact to customers. 5 Mile Road would remain blocked off to traffic while the cleanup was wrapped up.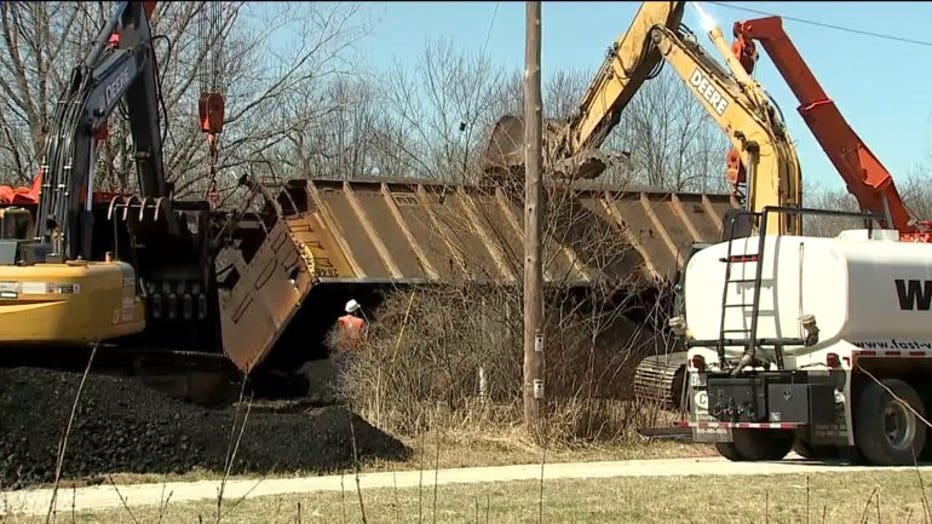 Coal cars derail in Caledonia