Investigators: Man admits to 'hearing voice' before causing multi-vehicle crash in Sheboygan
SHEBOYGAN -- A 20-year-old man has been charged in connection to a multiple-vehicle crash that happened in Sheboygan on June 1. Investigators say Marco Antonio Diaz heard a voice in his head telling him to "go faster."

According to a criminal complaint, shortly after 6:30 a.m., a Sheboygan police officer spotted a silver vehicle -- driven by Diaz -- traveling at a high rate of speed on North 14th Street. The officer then heard a crash, and saw the silver car sliding northbound in flames.

Three other vehicles were involved in the crash. Investigators say a red sedan came to rest lying on its hood upside down, a Schmitz Read Mix cement truck on its passenger side tipped over -- a third was struck on its rear driver's side door.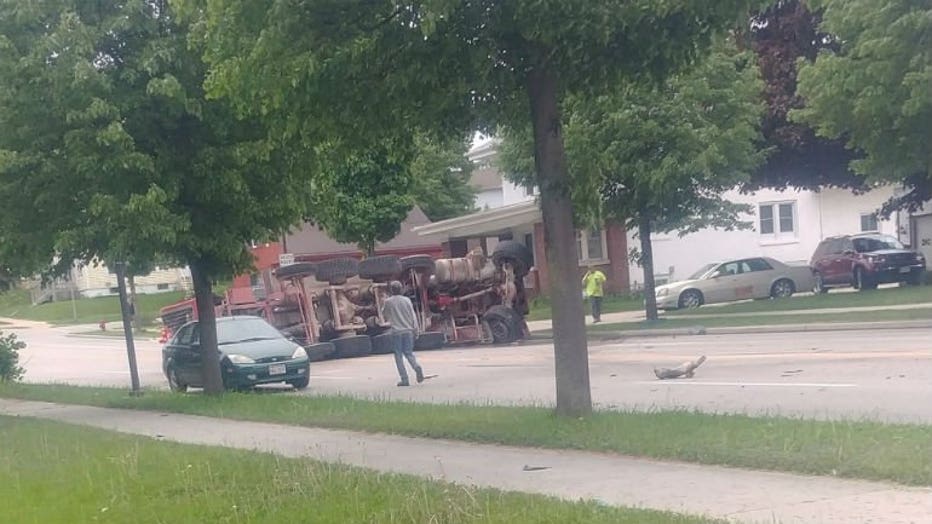 Crash near 14th and Wisconsin in Sheboygan


The driver of the red vehicle suffered a brain bleed. The other people involved in the crash were uninjured.

Diaz was pulled from the silver vehicle by bystanders.

According to the complaint, several witnesses observed the Sheboygan man "driving extremely recklessly, weaving in and out of traffic, in between vehicles, and over the centerline." Witnesses said Diaz was going roughly 80-100 mph in a 25 mph zone.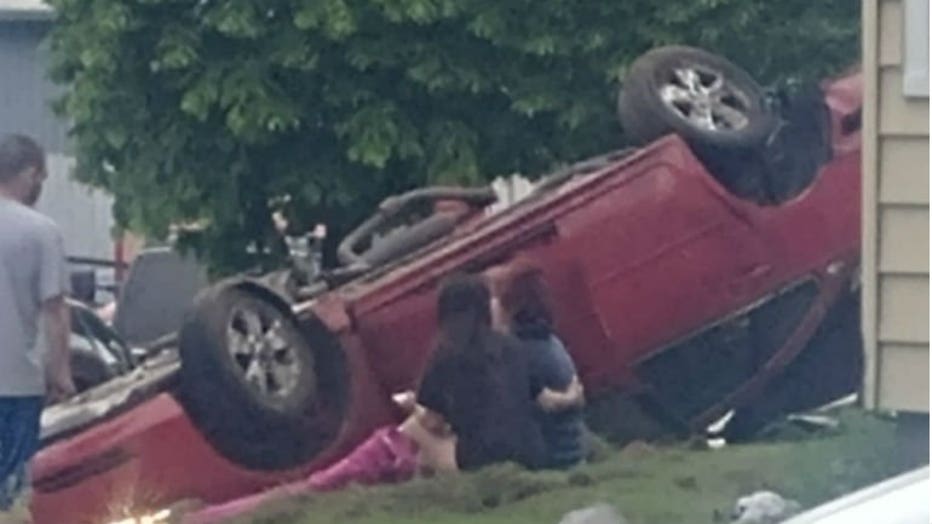 Officials interviewed Diaz, who admitted he had been using alcohol, marijuana and potentially LSD just prior to driving. Diaz stated he had drank ten beers and two Bacardi alcohol drinks. He said he started drinking around 10:30 p.m. the night before and finished at around 6 a.m. -- less than an hour before the crash.

Diaz told investigators, when he smokes marijuana he "gets flashbacks from when he dropped acid approximately two years ago." When asked about the crash, Diaz stated he was "speeding and driving very fast on purpose." When asked why, Diaz said a voice in his head told him, "That's it, Marco, go faster. Go faster."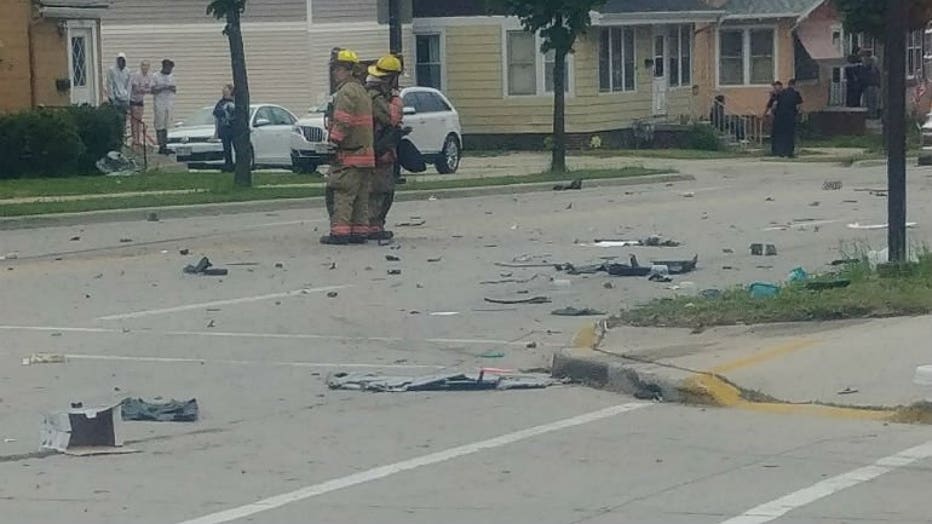 Crash near 14th and Wisconsin in Sheboygan


Diaz has been charged with three counts of first degree recklessly endangering safety and two counts of operating while intoxicated causing injury.

A preliminary hearing is set for Friday, June 15.