Inside job: Company files for bankruptcy after police say employees stole, sold supplements


OAK CREEK (WITI) -- A Franklin man and a West Allis man are accused of stealing hundreds of thousands of dollars worth of supplements and products from Supplement Warehouse in Oak Creek. They would then turn around and sell the products on eBay. The thefts resulted in the company filing for Chapter 11 bankruptcy.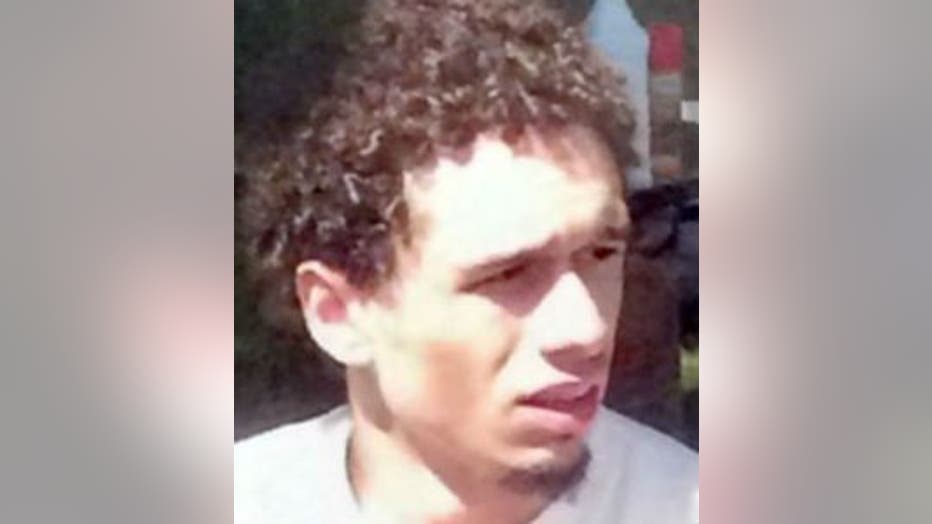 The accused in this case are 32-year-old Corey Hayes of Franklin and 26-year-old Orlando Washington of West Allis. Each of the men face a felony charge of theft (value exceeding $10,000).

A criminal complaint filed in this case says police spoke with a manager of Supplement Warehouse -- located on W. Corporate Preserve Drive in Oak Creek. That manager informed police that in September 2013, she discovered a pallet of supplements had been taken from the business sometime between July 2013 and September 2013. The pallet contained 7,758 bottles of supplements which had a retail value of $302,174. The manager says the pallet was present when inventory was conducted in July 2013 -- but in August, a water pipe was damaged in the business and a good deal of product had to be moved around in the warehouse. After this, the pallet was determined to be missing.

During their investigation, police learned that Hayes and Washington, who were employed by the company as warehouse workers had stolen several hundred thousand dollars worth of vitamin supplements which they then sold to customers via eBay and PayPal.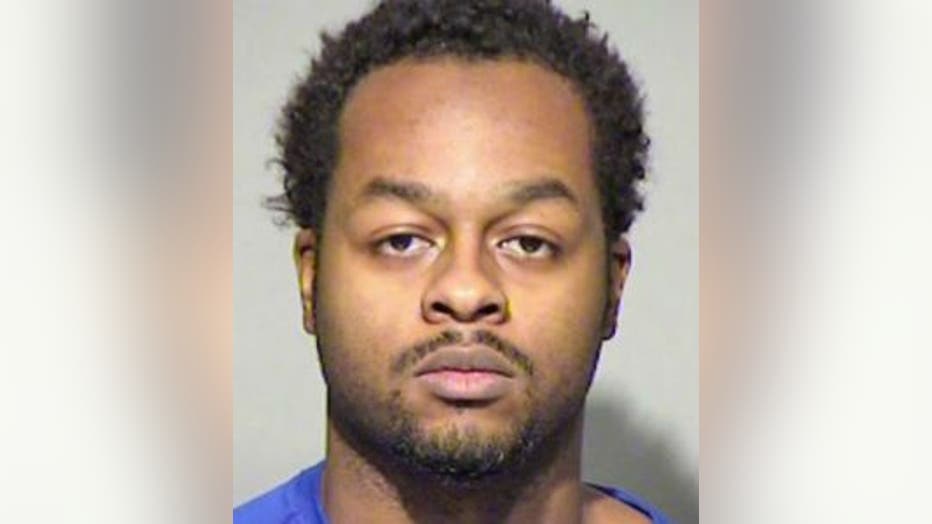 The complaint says Hayes received over $236,000 for the sale of the stolen products between June 2011 and November 2013, and Washington received more than $415,000 between July 2011 and December 2013.

Hayes worked at the company from May 2011 through November 2013. He was paid approximately $11/hour to work in the warehouse, and his wife, who also worked at the company, had a similar salary. Police learned Hayes and his wife had put $40,000 down on a home, paid $10,000 for a wedding ring and had put a large amount of mone into landscaping at their home.

Police contacted eBay and learned that between June 2011 and November 2013 Hayes had sold vitamin supplement products 151 times. Hayes had two main customers, police say, and one of them paid Hayes more than $322,000 via PayPal for the purchase of supplements.

Police then spoke with the Supplement Warehouse manager and owner. They reported that the eBay sales and prices Hayes was selling products for were close to what Supplement Warehouse sold them for. The manager and owner told police they knew Hayes was stealing products from the company because if he were buying the products either from Supplement Warehouse or at retail, he wouldn't have been able to sell the products for the amount of money he was charging and make a profit.

The company's manager told police she was once approached by Washington, as she was looking to purchase a supplement that was out of stock. Supplement Warehouse would have to wait 30 days to get more -- and the manager says Washington told her he had a friend who worked in the business -- selling her a bottle of the product, and telling her he would try to get more.

When police contacted eBay about Washington, they learned he was selling large quantities of vitamin supplements via eBay.

Police spoke with the man who had paid Hayes more than $322,000 to Hayes via PayPal for supplements. That man told police he owns ELITEWHEYPRODUCTS.COM, and that he had a "business relationship" with Hayes which began when Hayes started selling products on eBay at "substantial discounts." The man told police Hayes eventually became his main supplier. EBay records showed that the last purchase this man made occurred in November 2013 -- on the same date Hayes was fired from Supplement Warehouse. The man told police Hayes told him a friend who had the ability to purchase the supplements had been laid off from his job. Fearing that the products may have been stolen, the man asked Hayes, and Hayes denied the supplements were stolen.

Police took a look at FedEx records, and found that in 2013, Hayes shipped $5,757 worth of packages.

Bank records showed police that Hayes and his wife had purchased a home in Franklin in July 2013. The purchase price was $186,900 and the mortgage was $149,480. According to bank records, in May 2013 and June 2013, Hayes had deposited more than $53,000 from his PayPal account. $43,000 was used as a down payment on the home. Other bank records showed Hayes spent $15,000 on landscaping services.

Police spoke with a man who had spent more than $400,000 purchasing supplements from Washington. That man confirmed he had paid Washington through his business, Size Up Supplements. The man told police Washington told him he worked for a supplement store and he was able to purchase products for up to 40% off wholesale prices. The man says he asked Washington if he worked for Supplement Warehouse and Washington denied working there. The man says his business relationship with Washington ended in late 2013 when Washington informed him his business had been bought out, and he could no longer make sales.

Bank records showed police large deposits began coming into Washington's bank account from PayPal beginning in September 2012 -- more than $443,000 in all. The bank records also showed frequent payments for shipping made to UPS. The records show Washington bought a car for $9,000, paid $31,000 for a wedding ring and wedding bands, paid $7,300 for a wedding reception and over $54,000 to remodel his home. He also loaned $7,000 to a co-worker.

Police spoke with a Supplement Warehouse employee, who admitted he was taking products from the company and selling it on eBay -- saying he had knowledge that Hayes and Washington were doing this and that they were "making a lot of money, while he was struggling to pay his bills." This man told police he would pack items into boxes and then Hayes would ship the boxes to his home, charging him for shipping costs. Prior to starting to sell items himself, the man told police Hayes and Washington would sell him products at half price.

This employee told police a Supplement Warehouse assistant manager was in on these thefts as well -- saying that this assistant manager would help Hayes and Washington load up boxes onto trucks and handle the computer work necessary to cover the thefts. This assistant manager was present when Hayes and Washington discussed the placement of security cameras in the warehouse -- the employee told police. Trucks were only loaded on days this particular assistant manager worked.

The assistant manager denied being a part of the thefts. However, he did says he received a $7,000 loan from Washington, which Washington didn't make him repay. A computer voice stress analyzer exam determined the assistant manager was not telling the truth when he denied participating in the thefts.

Hayes' attorney, Jonathan LaVoy had this to say about Hayes:

"Mr. Hayes absolutely denies any involvement. Mr. Hayes is involved in a side business that was derived from legal proceeds," LaVoy said.

Hayes and Washington are currently free on signature bonds. They each face up to 10 years in prison if convicted.

Supplement Warehouse is currently involved in Chapter 11 bankruptcy proceedings. The company has a bankruptcy hearing scheduled for April 28th.