'Insensitive, wrong and racist:' Trainer on leave over 'I Can't Breathe' workout at Wauwatosa gym


WAUWATOSA -- An Anytime Fitness in Wauwatosa is catching major heat over posting a workout titled, "I Can't Breathe," TMZ reported Wednesday, June 10. Some have said the workout sign was wrong, if not racist. With controversy growing, the corporate office issued a statement slamming the workout. Members said they have a lot of questions, too.

Inside Anytime Fitness near North Avenue and Swan Boulevard in Wauwatosa, members are used to working up a sweat -- but the workout whiteboard had some hot with emotion Wednesday.

"Very insensitive," said a member named Monica, who did not want to share her last name. "There are so many other productive ways to support the Black Lives Matter cause, and so many better ways to honor George Floyd. Doing burpees and rows is not a way to help."

Jen Dunnington, co-owner of the Anytime Fitness gym in Wauwatosa, told TMZ one of her trainers attempted to "honor" George Floyd by posting the 35-minute workout for members. The sign featured the words, "I Can't Breathe" and, "Don't you dare lay down" with a drawing of a kneeling person.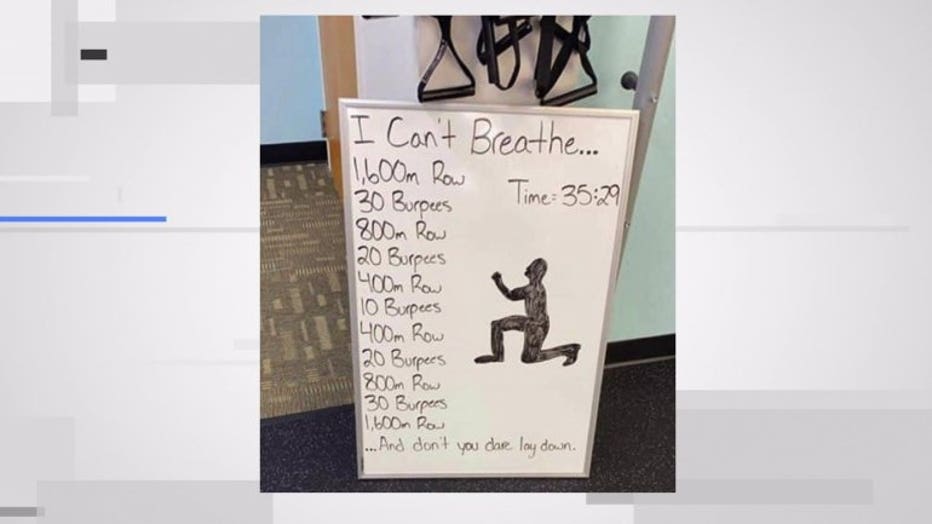 "It's obvious that he's trying to demean it because what's the sense of posting it?" said Leon Ward, passerby.

According to TMZ, Dunnington said the group of exercises was meant to "be a workout so hard that we felt what he felt." Dunnington told TMZ she regrets the sign's verbiage, saying, "I deeply apologize." Members told FOX6 she posted a tearful, five-minute video apology on Facebook that was later deleted.

"I'm sorry if you were offended -- kind of putting the onus on the people who took offense, as opposed to taking ownership," said Monica. "Yes, this was insensitive, wrong and racist."

"I was not aware of the signage -- that it was posted in tha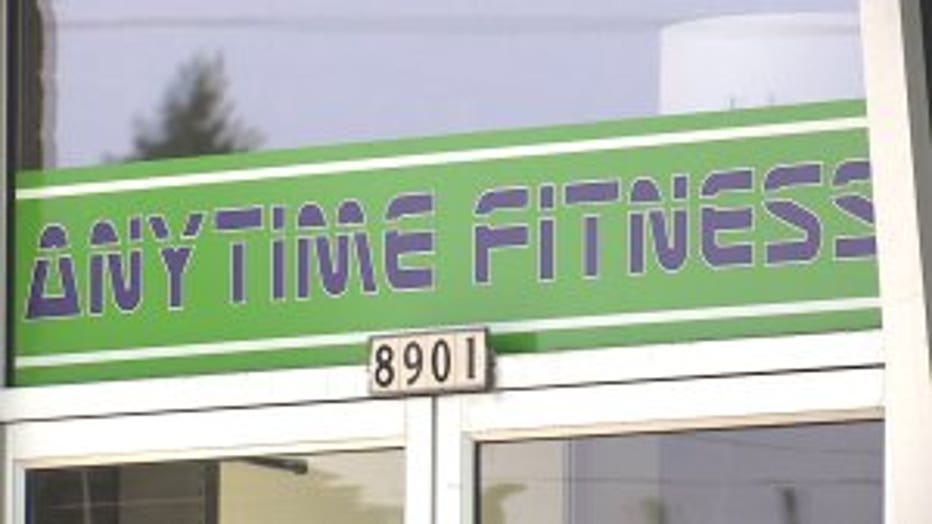 t way," Dunnington told TMZ. "I didn't read it in that way, but I do definitely apologize that those words were on there."

According to TMZ, Dunnington said the "I Can't Breathe" line was meant to be a motivator -- calling the line a rallying cry used by protesters all over the country. As for the "lay down" line, Dunnington told TMZ, "I apologize that it said that. The line on there should not have been on there."

FOX6 News made several attempts Wednesday to reach the owners of Anytime Fitness in Wauwatosa. We did reach a personal trainer by phone, but he hung up on us.