'Inexcusable:' MPD detective accused of punching, stomping on girlfriend after argument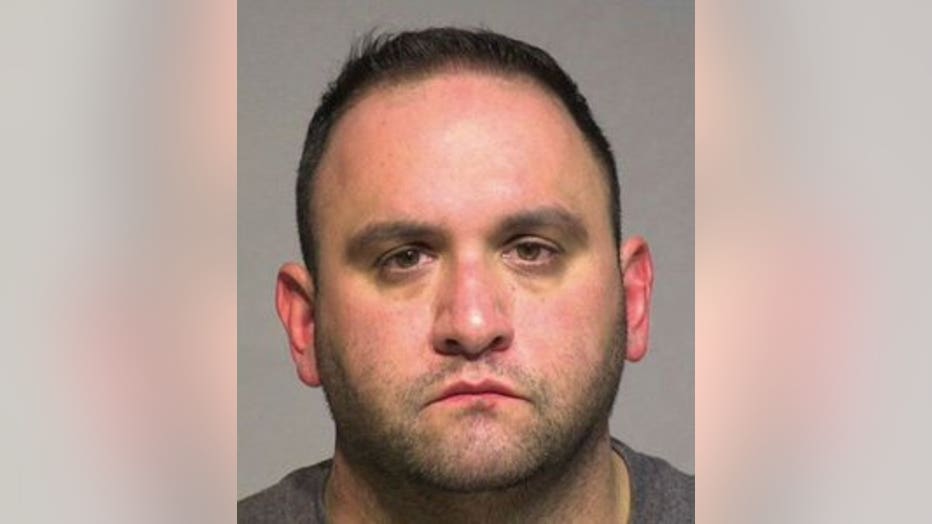 MILWAUKEE -- An internal affairs investigation is underway at the Milwaukee Police Department after a detective is accused of grabbing, punching and stomping on his girlfriend, according to newly released police reports. Detective Jason Rodriguez, 39, remained in the Milwaukee County Jail on Wednesday, Nov. 21.

A nearby neighbor called Greenfield police after the victim knocked on their windows, early Tuesday morning, Nov. 20. It left Greenfield homeowners wondering what happened.

"It's still wrong. Any kind of violence is inexcusable," said Thomas Zientara, neighbor.

In her account to police, the victim said she confronted her boyfriend about an alleged affair. She grew angry and threw dishes in their home, according to police, before she said Rodriguez began hitting her on their couch with what she believed were the smashed plates.

Rodriguez and the victim has just moved in together this past month, but have been dating since May 2017, according to police records.

The victim told police that Rodriguez "threw her on the ground and began stomping on her ear" before smashing her phone. She told police this wasn't the first time.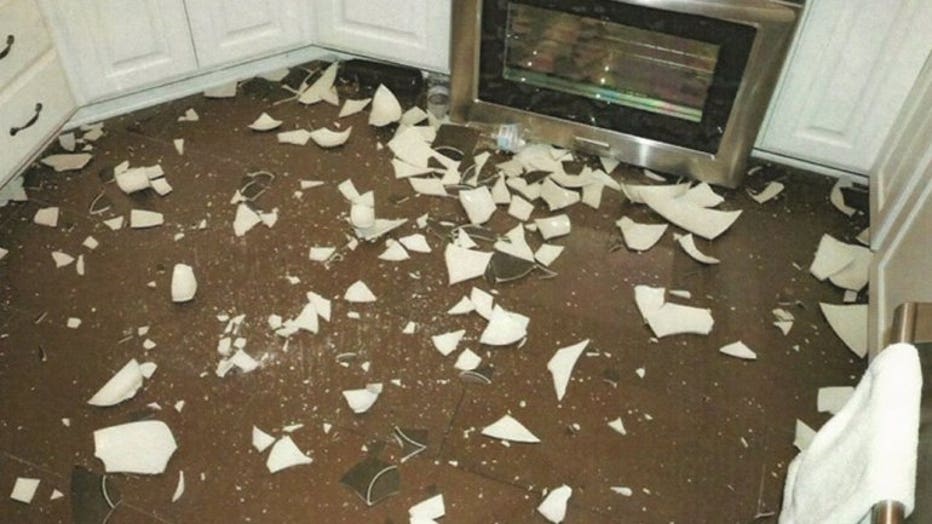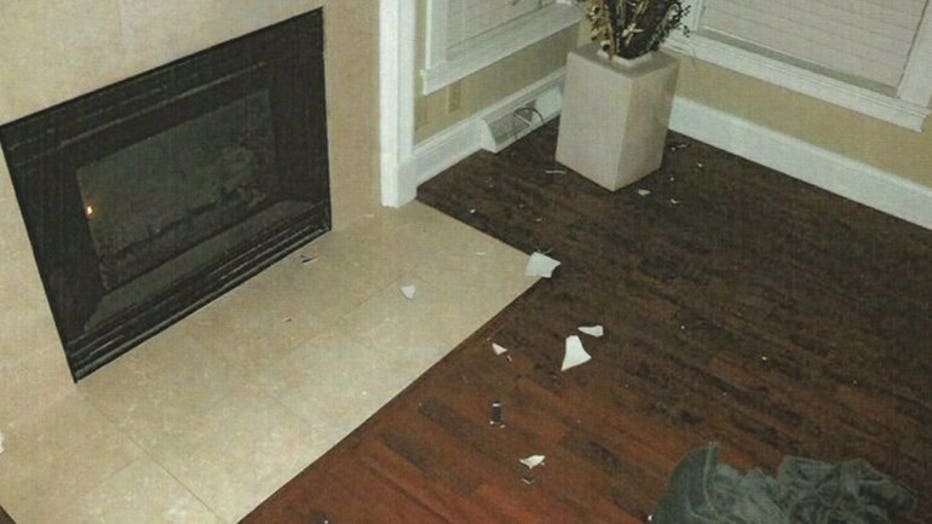 In the police report, the victim said Rodriguez once hit her across the face like he was "trying to pitch a baseball when he swung to hit her."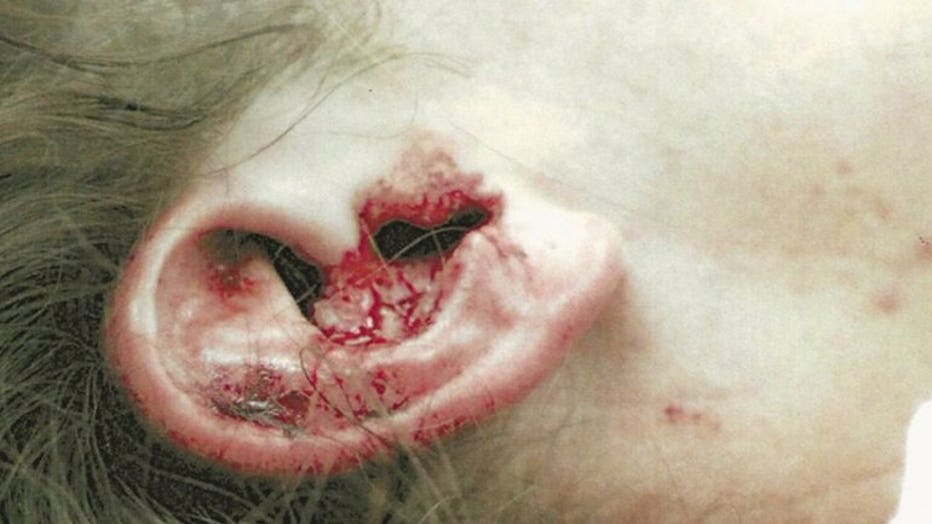 Rodriguez has been involved in several high-profile MPD cases. He was on scene when Officer Michael Michalski was killed and investigated the circumstances surrounding Officer Charles Irvine Jr.'s death.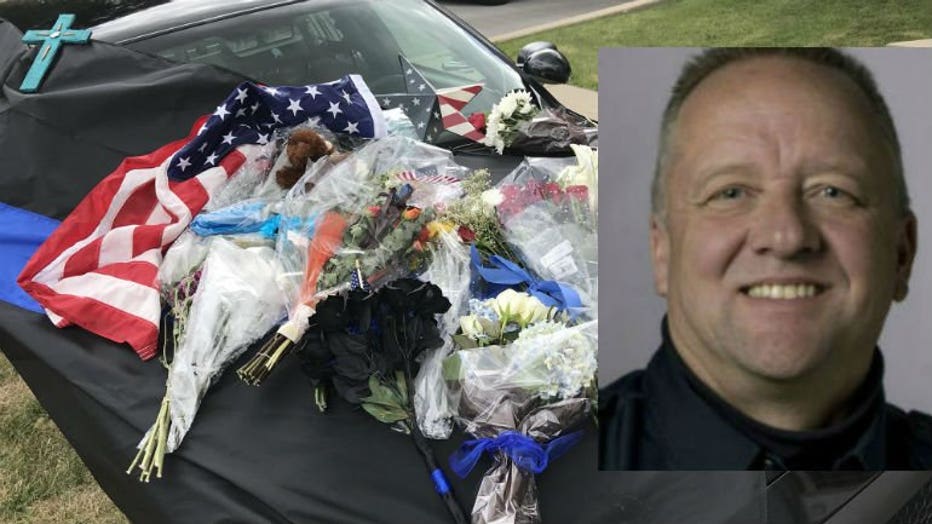 Officer Michael Michalski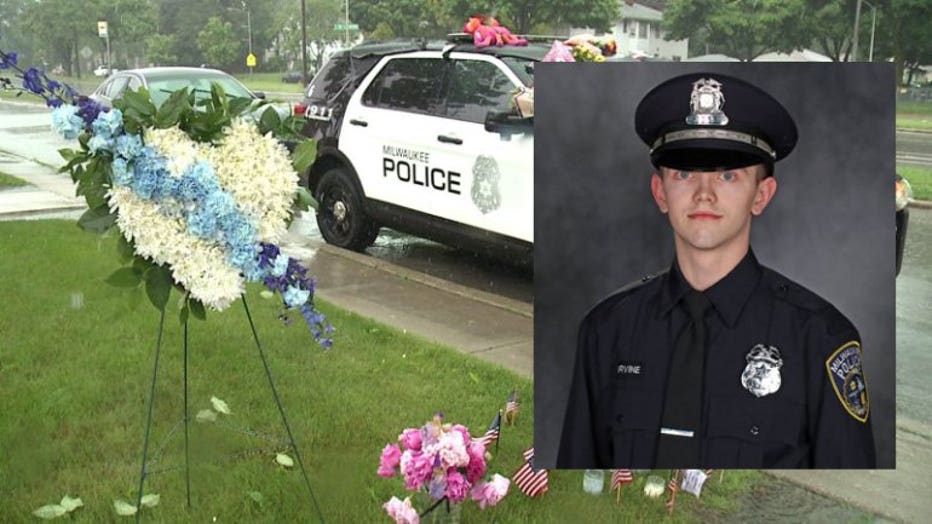 Rodriguez, who didn't let police into his house initially, said he "never touched" the victim. When asked why it happened, he said, "it was just girls being girls."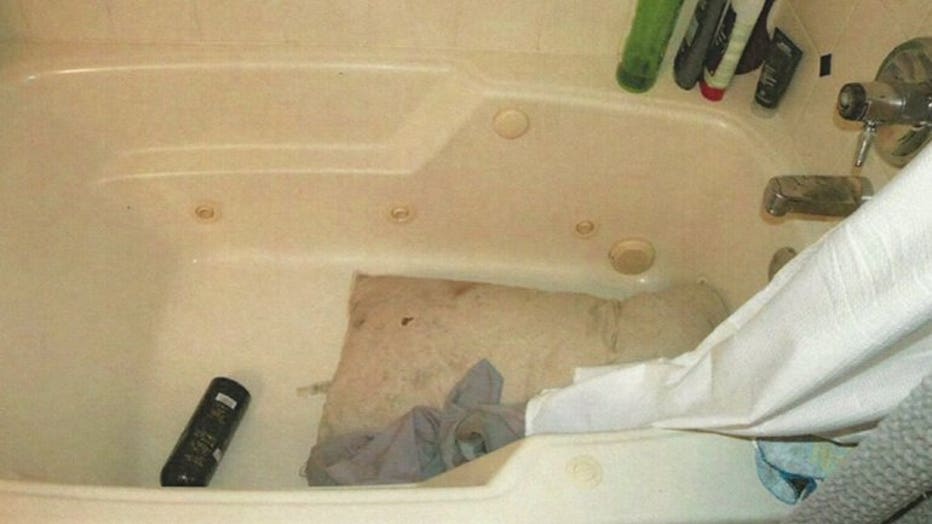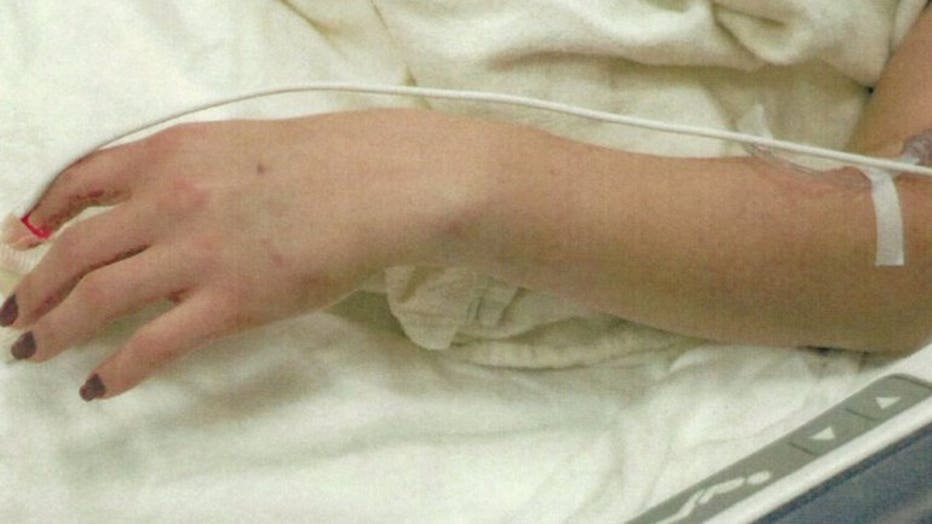 Greenfield police evidence images show that a bloodied pillowcase and pillow were found in the bathtub and were soaking wet, "as though someone may have tried to clean them," according to police.

"Violence in the world is way too much, be it in Wisconsin or be it in a different country. It's sad, really sad," said Zientara.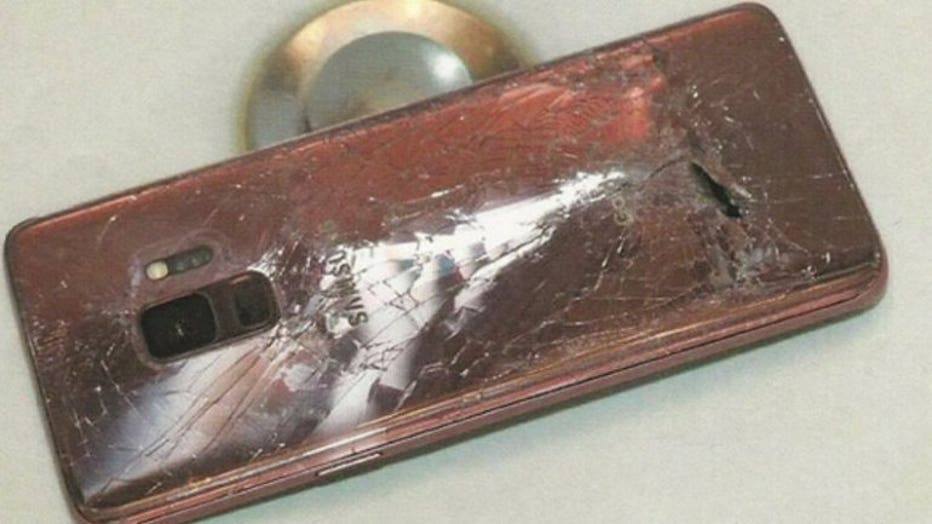 The victim was taken to Froedtert Hospital, where police said she was treated and released.

The District Attorney's Office has received the case from Greenfield Police and are reviewing it for charges. Milwaukee Police have not released any further information on Rodriguez or his employment status.