In 1 year, 358K pounds of organic waste diverted from landfills thanks to Compost Crusaders


MILWAUKEE -- Just in time for Earth Day on April 22, there's proof Milwaukee is making a difference.

It's been a little more than a year since the city launched a pilot program to have separate organic waste collections.  The program is part of the "40 by 2020" vision set by Milwaukee Mayor Tom Barrett and the Common Council in 2011 with the goal of increasing solid waste diversion from landfills to 40 percent by the year 2020.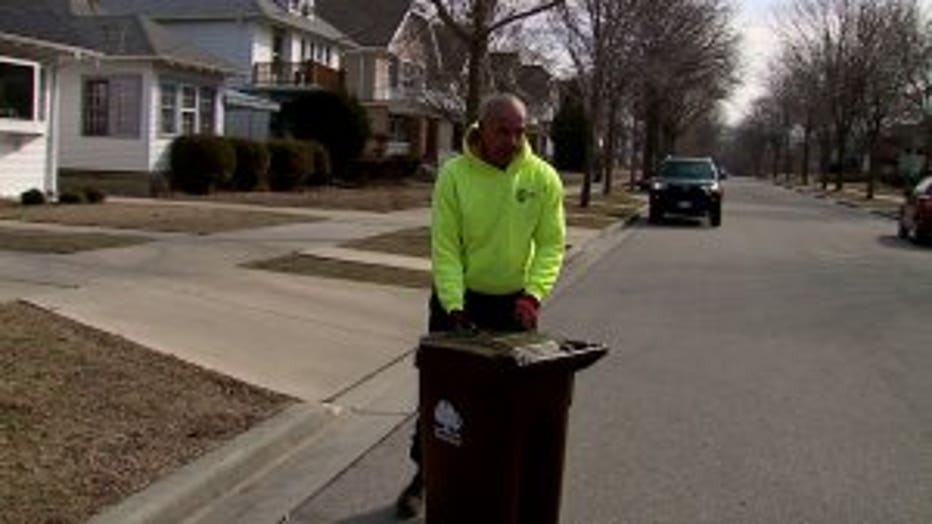 On an early Thursday morning, garbage collector Adrian Santiago made his weekly rounds.  From the outside, his truck looks like a typical garbage truck, but a closer look inside showed it wasn't garbage or even recyclables being plucked from the curb.

"The habit is so easy.  We're already use to that habit of that recycling goes in one, and the trash goes into the other," said Melissa Tashjian, owner of Compost Crusader.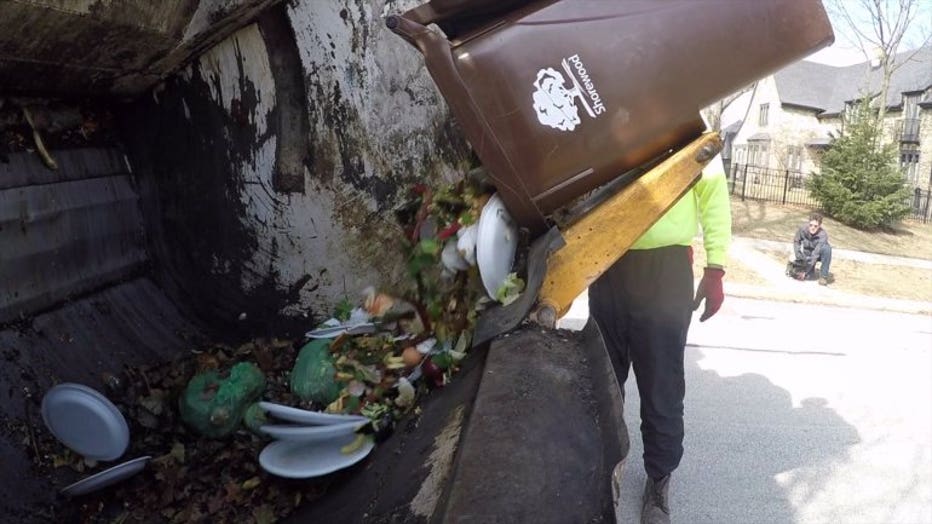 A third of all the waste we throw away is organic -- like fruits, vegetables, coffee grounds and cooked meats and seafood.  Instead of going to the landfill, it could be composted.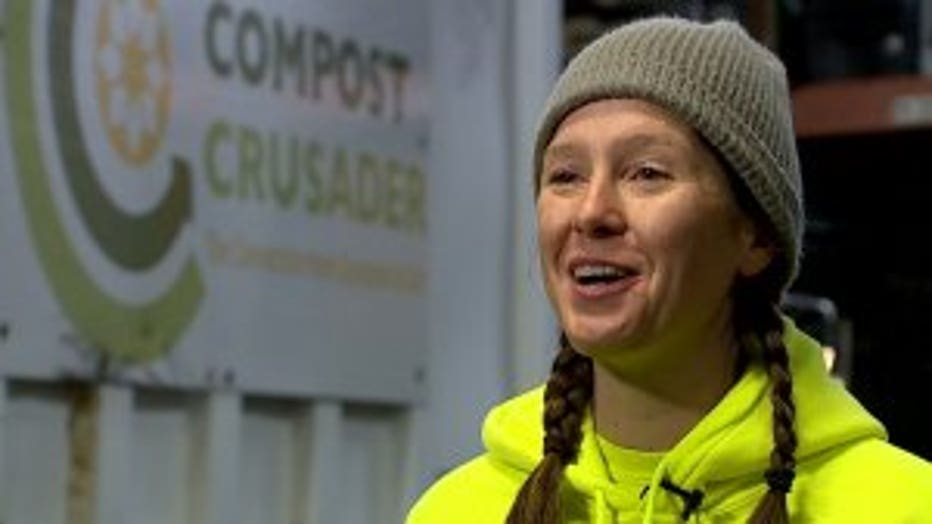 Melissa Tashjian, owner of Compost Crusader


"Landfills should not be the permanent solution," said Tashjian.

Five-hundred households signed up for Milwaukee's Organics Collection Pilot Study, paying the city a $12.75 monthly fee to have their food scraps and yard waste picked up from their homes and diverted from the landfill.

Tashjian's company was awarded a contract with the city to collect the organic waste throughout Milwaukee.  It's safe to say the last year has truly been a trash-to-treasure tale for Tashjian.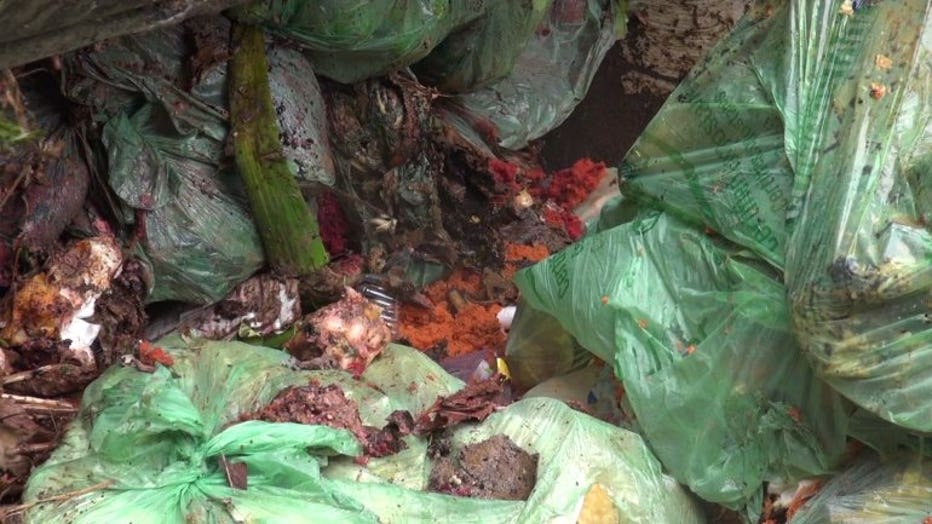 "I'm riding the wave of awesomeness right now. I just started paying myself like a year ago.  It feels good," said Tashjian.

She never went to college, and six months after quitting her marketing job, Tashjian went from collecting unemployment to starting her own business.  She said profits have doubled since last year, and she's been able to hire three full-time employees and two part-time workers.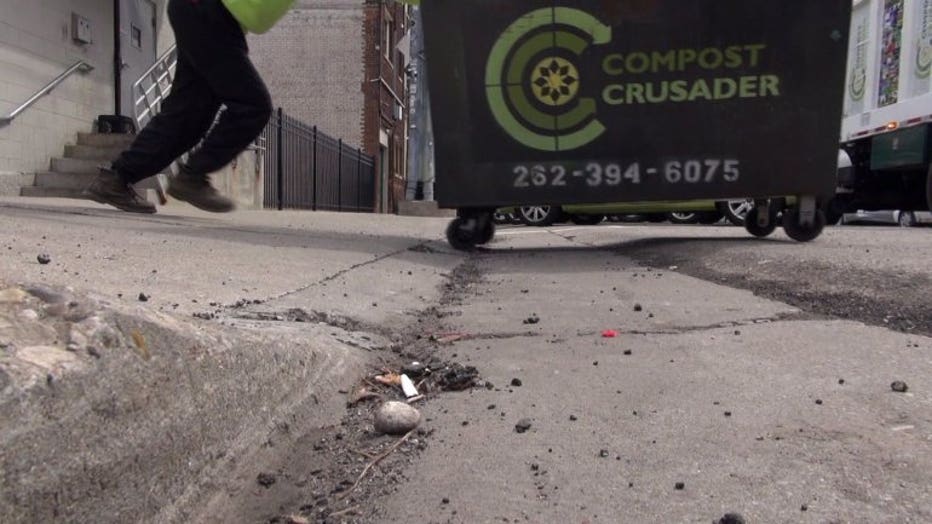 In February came validation that Tashjian and the city's hard work is really paying off.  The Department of Public Works issued a 47-page report.  It's a detailed look at the first year of this experimental organic waste collection.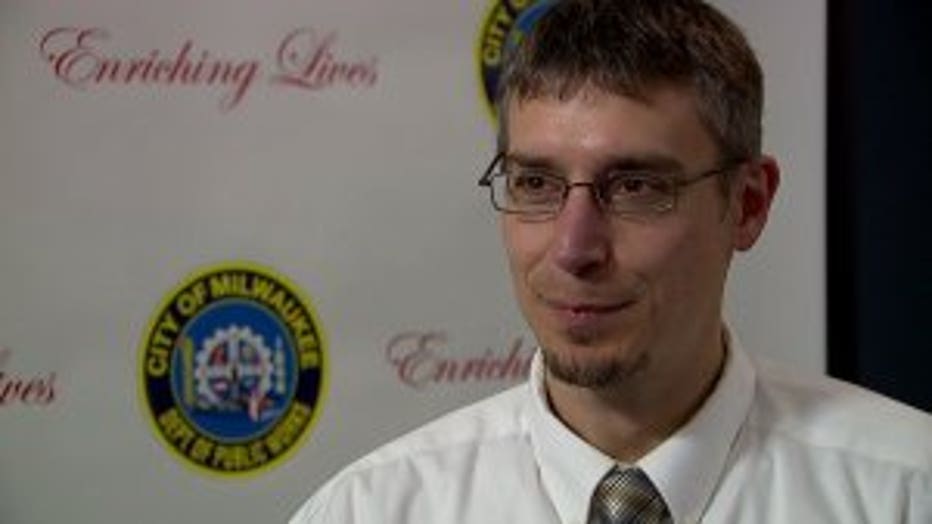 Rick Meyers, Sanitation Services manager with Milwaukee DPW


"Our pilot phase of this has absolutely been a success," said Rick Meyers, Sanitation Services manager with Milwaukee DPW.

Meyers surveyed all of the residents involved.  Everything put in the bins was documented by crews in the field and recorded in paperwork as part of the program.  Ninety-five percent of participants say the program was a 'good value.'  Seventy-five percent regularly set out their cart.

 

"A very small percentage dropped out.  In most cases, it was because they had actually moved out of the pilot area," said Meyers -- indicating overall satisfaction.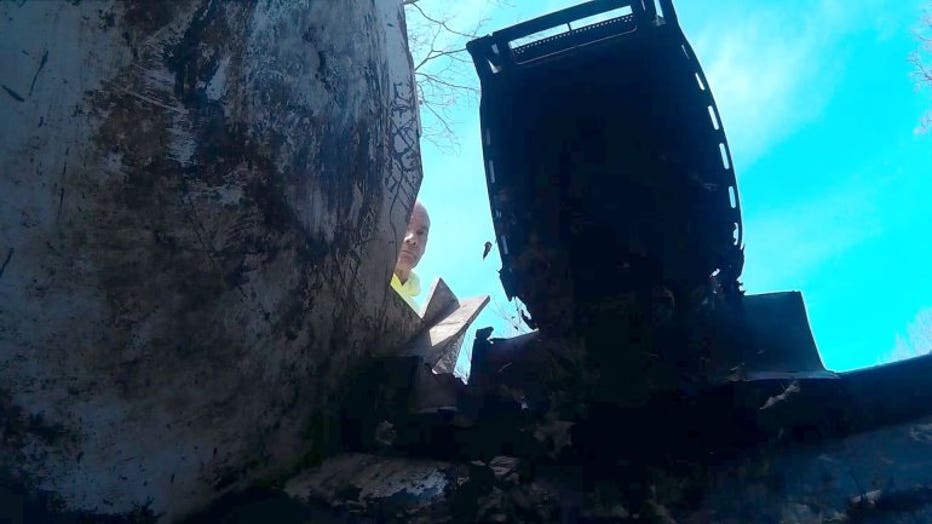 Each resident was provided a free collection cart by the city, and their monthly fee covers pick-up and processing.  That processing happens in Caledonia, where all the waste in the trucks is hauled.  It's where the compost gets made.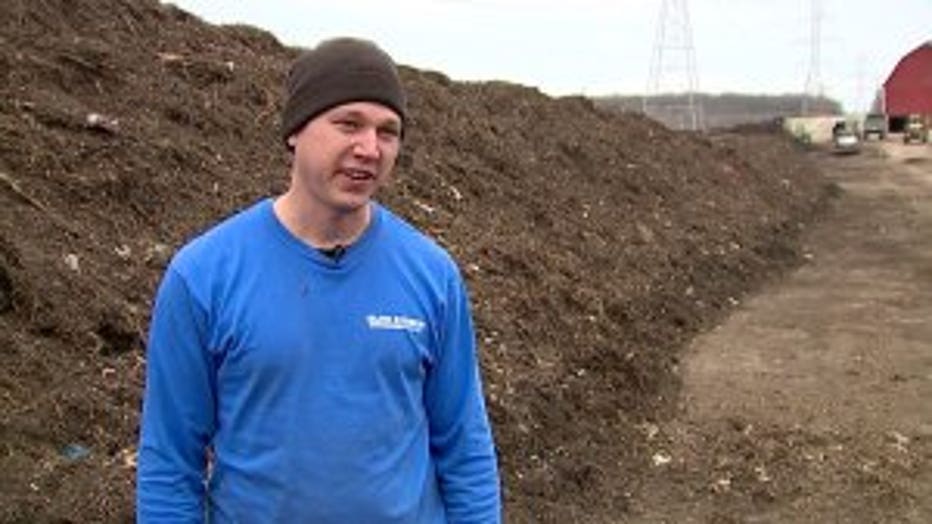 James Jutrzonka, Blue Ribbon Organics owner


"Compost is the natural decomposition of organic materials.  What we accept here at our site is yard waste: brush, leaves; and food waste from grocery stores, restaurants and schools. I'm on the family farm.  I'm the sixth generation," said James Jutrzonka, Blue Ribbon Organics owner.

This is where all of the special compostable plastic bags and yard waste mix together and are lined up into long, tall rows.  Water, oxygen and physically turning the compost helps it all break down.

"Start to finish, if the weather cooperates with us, we are between four to six months start to finish in the cycle," said Jutrzonka.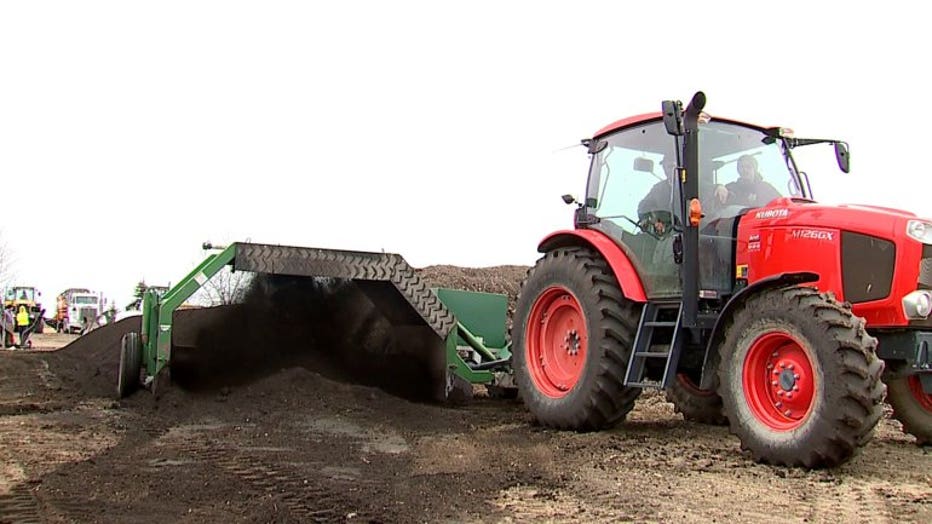 The organic 'black gold' -- the final product that Jutrzonka is left with gets sold to landscapers and residential customers for use in their gardens.  There are usually about 40 to 45 rows of compost in process at any given time.  The rows put into perspective just how much waste ended up being saved from the landfill.  For the first year of Milwaukee's pilot, the number is jaw-dropping.

"The first year of the program, some 358,000 pounds -- which equates to about 175 tons," said Meyers.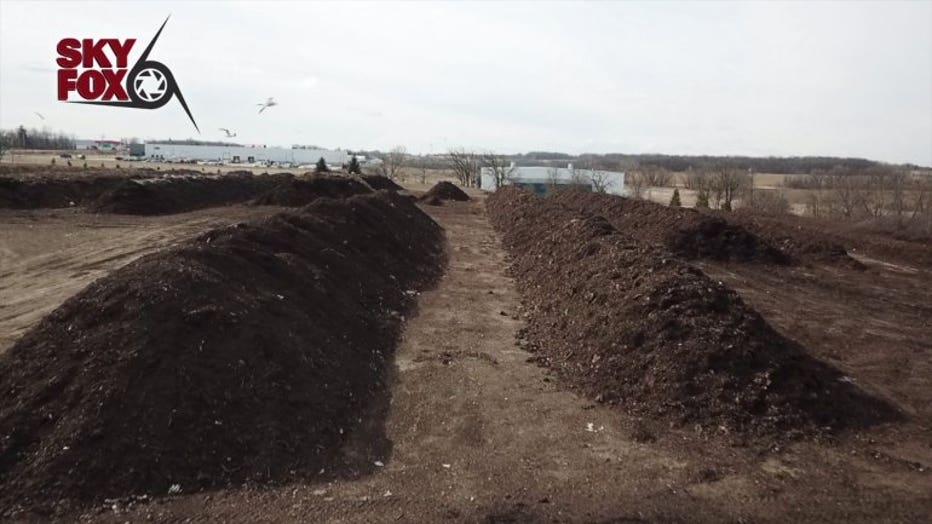 Prior to the program, 75 percent of participants were throwing their food scraps in the trash.

"By being able to reduce food scraps from our landfill, we are reducing harmful methane energy that's being produced within that landfill and we are creating a biproduct that actually gets nutrients back into the soil.  Back to where it's supposed to be," said Tashjian.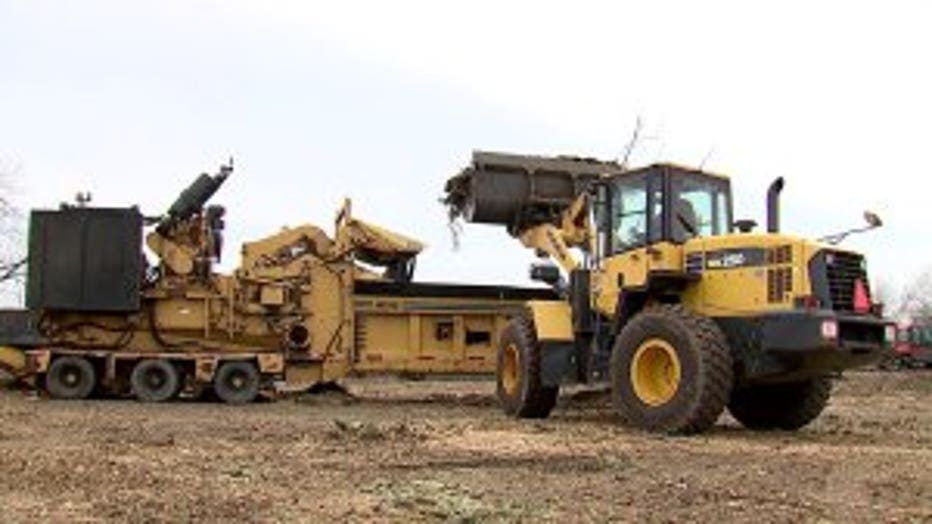 Now that the year is up, the city has decided to extend the program for another 12 months.  There's hope if more people sign up, the cost for everyone can go down.

Independent from her work with the city, Tashjian is also expanding her client-base to area grocery stores, florists and restaurants.  She works with 25 different schools and a total of 75 commercial customers.

"Just tweaking some very simple habits can help sustain our planet and our landfills for a lot longer time.  To me, it's a no-brainer," said Tashjian.

If you don't live in Milwaukee, or even if you do and don't want to pay for the organics pick-up, you can always compost in your backyard.  Once you get the tools for backyard composting, it's free and saves the trouble and gas of having trucks come to your house.

Related resources: