"I'm on edge:" Two confirmed sightings of "lion-like animal" in Milwaukee this weekend, so where is it?


MILWAUKEE -- Milwaukee police say the "big cat" that was reportedly spotted on the city's north side on Saturday, July 25th may have gotten outside of their containment perimeter.

Officials held a brief news conference on Sunday morning, July 26th in the neighborhood near 31st and Cameron. The commander on scene spoke briefly about the MPD operation that lasted for more than 12 hours.




The possible Milwaukee lion was spotted and ventured off into some thick vegetation, officials said -- and may have broken containment. Officials also say they have checked and re-checked the area -- but were not able to get another sighting of the "big cat."

"It's something that you rarely see. A lion on the loose?! Wow!" Derek Ball, who watched the search for the big cat told FOX6 News.

Herbert Ball says he saw the animal around 7:15 p.m. Saturday and called 911.




"Kind of shocked, you know? I saw a big lion -- I mean real big. It got a long tail," Herbert Ball said.

Ball says the animal was walking down a hill into a ravine.

"Then my neighbor downstairs and her daughter went over there to take a look at it and soon they got halfway towards the bridge and the cat was just sitting down there under the bridge -- so they ran back over here," Herbert Ball said.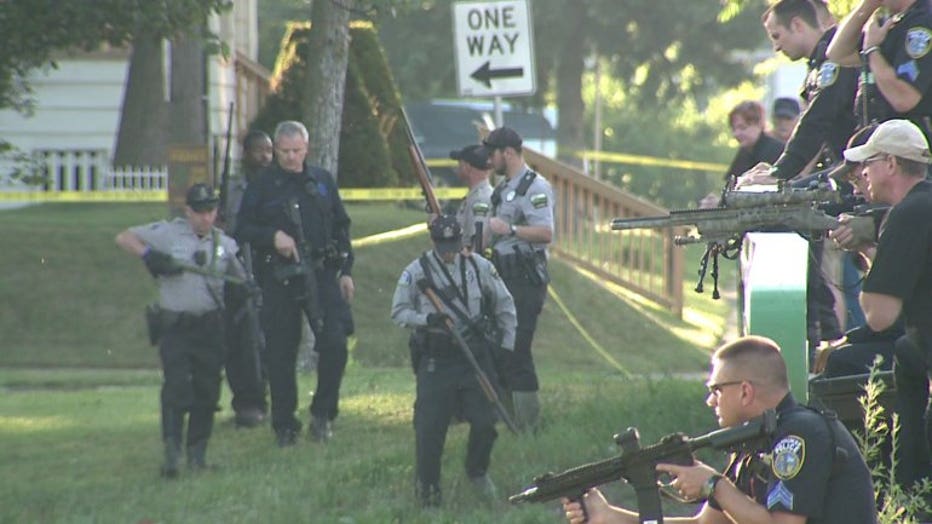 Search for possible Milwaukee lion


Police on Saturday night concentrated their search in the neighborhood near 31st and Cameron. Neighbors say they were kindly asked to stay inside as police searched.

"We were not able to leave. There`s something going on. I truly believe there is something going on -- however, I don`t know how they`re coming from one end of Milwaukee to the other without being seen," Belinda Rockingham said.

"It may be a big, ugly dog -- but it is something. Stranger things have happened. I'm a Leo -- so this is cool for me. This is like one of my own -- kindred," Robert Butler said.




On Sunday morning, around 7:15 a.m., there was a second sighting. This one, by a Milwaukee police officer.

"From my understanding, it was a 100% confirmation that it was a lion-like animal. They know it`s a cat-like animal -- could be a young African lion or could be a mature mountain lion/cougar species. Unfortunately we weren`t able to keep visibility on it long. It went into some thick vegetation," MPD Lt. Paul Formolo said.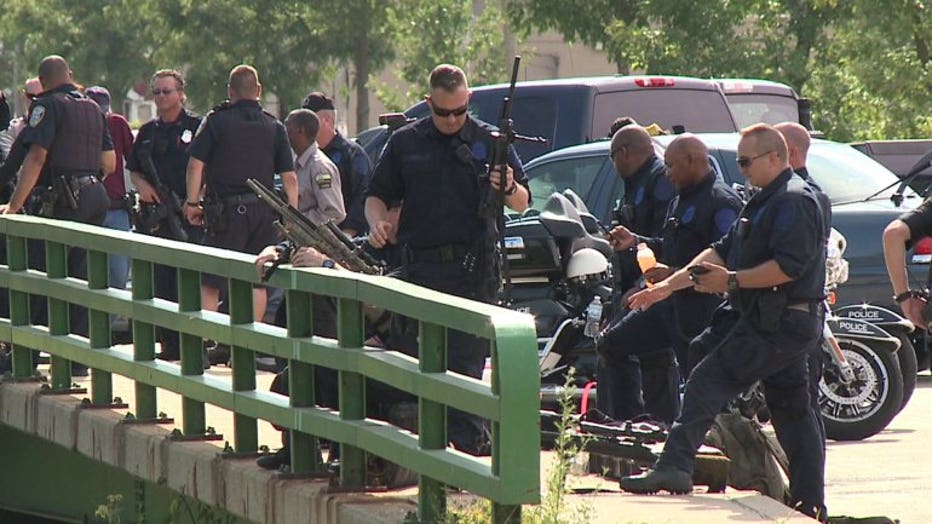 Search for possible Milwaukee lion


Officers began sweeping the ravine near 31st and Cameron.

"We were trying to flush it out in an area that was advantageous for us," Lt. Formolo said.

A K9 unit was brought in to help.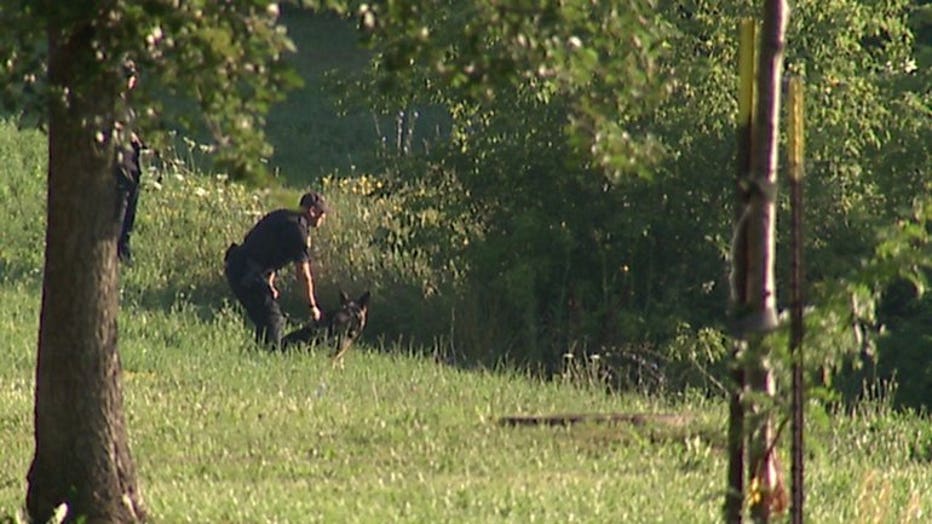 Search for possible Milwaukee lion


"The K9 officers did a method called 'bark out.' We had them on the perimeter were it was last observed. The K9 officers had their dogs bark for us, to see if that would flush it out -- but it did not work," Lt. Formolo said.

There was also a zoologist on hand for the nearly 15-hour search.

"The information we`re getting is the animal is stressed. It`s frightened -- so it could just bed down and not move or it`s slipped through our containment and trying to stay away from us," Lt. Formolo said.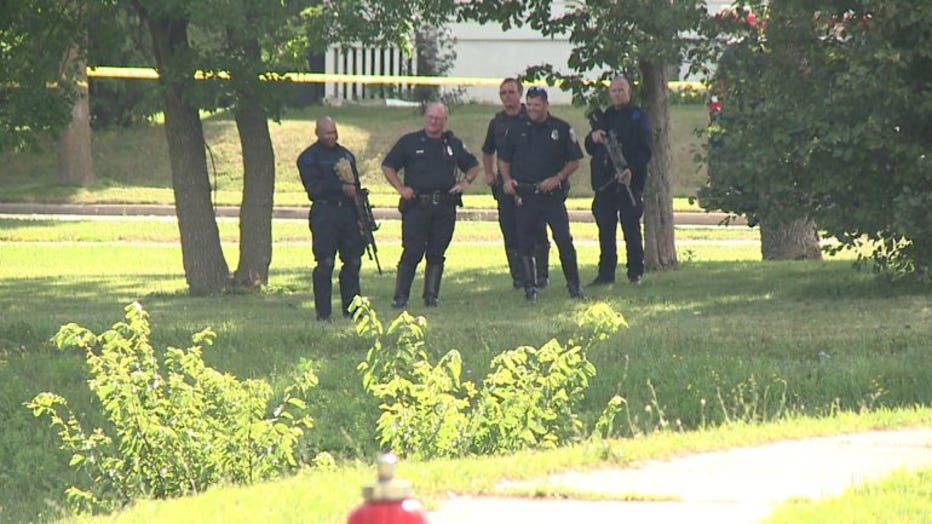 Search for possible Milwaukee lion


Many neighbors came out to watch the search -- including Celia Jones, who says he frequently plays in the ravine.

"Of course, I`m extremely nervous, I`m on edge. I want to make sure the lion is tranquilized or something and being taken away somewhere to its natural habitat -- not here right here in Milwaukee on the corner where I live. I think it's actually -- it's creepy at the same time, but look at the trees. It could possibly be out there," Jones said.

Police are asking the public to be vigilant.

"I highly recommend that until we get a final disposition of this animal -- to keep their children out of the vegetation and creek area," Lt. Formolo said.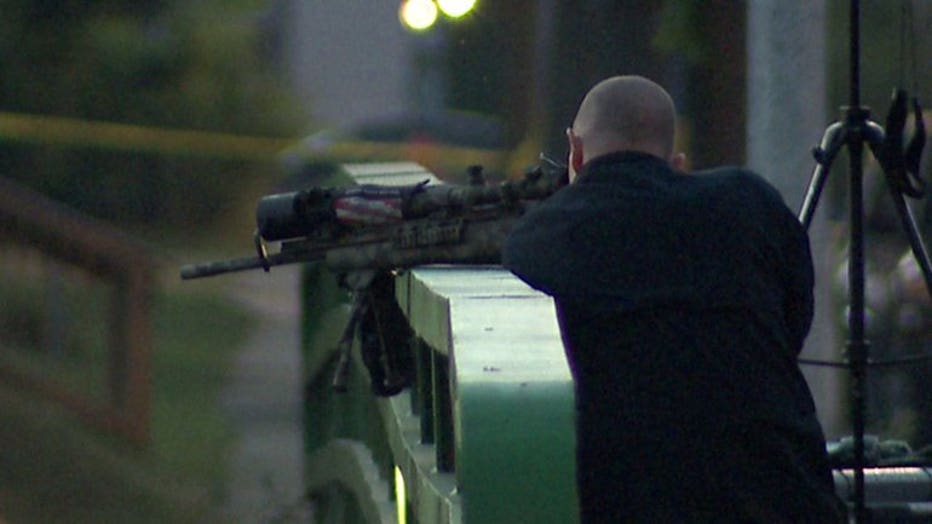 Search for possible Milwaukee lion


Police say they have not seen a cub, that was rumored to be with the lion on Saturday night.

MPD will continue to have a presence in the area near 31st and Cameron.

Meanwhile, if you think you spot the Milwaukee lion -- you're asked to call 911 immediately -- and police advise you do not approach the animal.

Possible "Milwaukee lion" timeline of events:

This whole thing began last Monday, July 20th -- when police took a call around 4:00 p.m. from someone who said they saw what they believed to be a lion near Garfield and Palmer.

Police checked the neighborhood for several hours -- and they were still on scene shortly before 11:00 p.m.

Nothing was found.

On Tuesday, July 21st -- video surfaced, showing what appears to be a big cat sauntering through a neighborhood.




Police took another report from someone who said they saw a 'lion' near 37th and Sarnow. Milwaukee Police Chief Ed Flynn said these reports of possible lion sightings were being "treated seriously" by MPD.

MPD officers and Wisconsin DNR wardens found nothing in the neighborhood near 37th and Sarnow.

On Tuesday evening, Milwaukee police say a man fired a shot at what he thought might have been a lion or cougar walking past his home in the 2000 block of Burleigh.

Police say that man's bullet hit a stray pit bull near 21st and Chambers. The dog suffered a gunshot wound to his right leg, and he was taken to MADACC for treatment.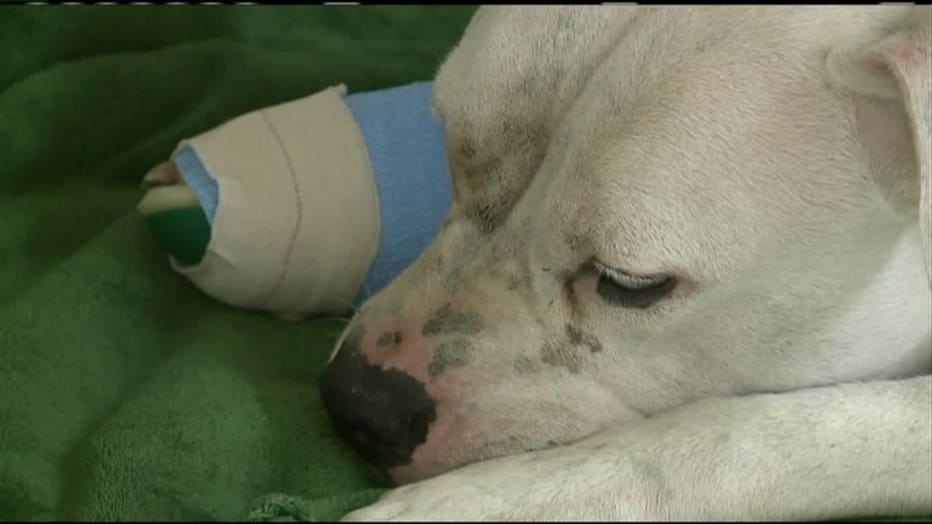 Dog hit by bullet intended for possible 'Milwaukee Lion'


On Wednesday, July 22nd, MPD officials said they had taken "about two dozen calls" from concerned citizens who said they'd seen what they believed to be a lion on Milwaukee's north side.

MPD said officers investigated each and every call -- and found nothing.

FOX6 News talked with Jill Carnegie, who has been taking care of big cats for 43 years at "Valley of the Kings" in Walworth County.

Carnegie took a look at video shot of the possible Milwaukee lion -- and told FOX6 News she believes it's a "well-fed" cougar, and she doubts it has lived its life in the wild -- instead saying she believes the possible big cat in Milwaukee is actually someone's pet.




In fact, Carnegie says some of the animals she cares for once lived in people's basements -- including a mountain lion picked up during a drug raid in Chicago.

This, as MPD officials continued to encourage residents to NOT approach the animal if they spotted it, and to instead call 911 immediately.

On Thursday, July 23rd, FOX6 News learned the possibility there is a big cat in Milwaukee has animal advocates pushing for a change in Wisconsin law -- to restrict the ability to possess exotic animals in Wisconsin.

While Milwaukee and other municipalities have ordinances against keeping wild and exotic animals, Wisconsin as a whole is one of five states which does not. The Humane Society of the United States is lobbying in Madison to change that.

On Saturday night, July 25th, Milwaukee police were on scene near 30th and Fairmount, as well as 30th and Cameron for what police called "a confirmed sighting of a lion-like animal."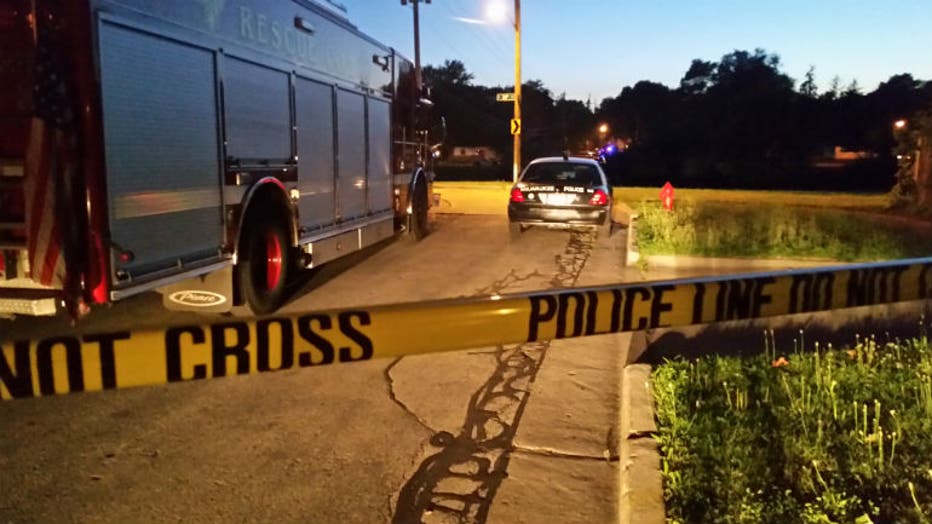 Police presence at 30th and Fairmount Saturday, July 25th


Sources told FOX6 News MADACC officials responded to the area with tranquilizer rifles.

MPD was in the area throughout the night and into the morning (nearly 15 hours).

The area was contained -- and the animal was not located, even after a reported second sighting Sunday morning by an MPD officer.

Monitor FOX6 News and FOX6Now.com for updates on this developing story.