"I'm blessed my son is here:" Boy has no health issues after mom plunged into frigid Lake Michigan, clutching him in March


MILWAUKEE -- A young mother killed herself -- and tried to take her son's life as well. They were immersed in the frigid waters of Lake Michigan in late March of 2016 for quite awhile. Incredibly, the toddler survived, and has no health issues whatsoever.

"He came out the water with no pulse," Kegan Bradford-Cook, Jay'cion Bailey's father said.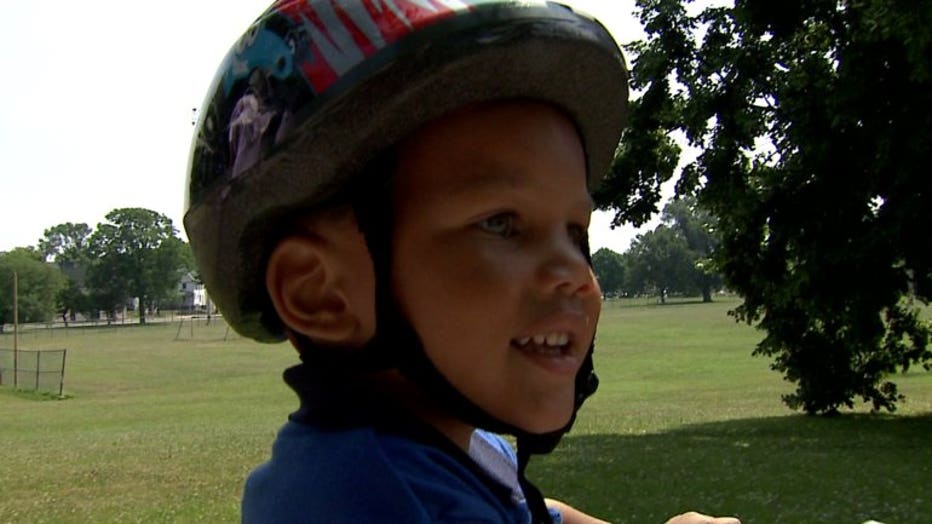 On March 28th, Brianna Bailey, the mother of Bradford-Cook's two-year-old son committed suicide and tried to kill Jay'cion by clutching him and plunging into Lake Michigan.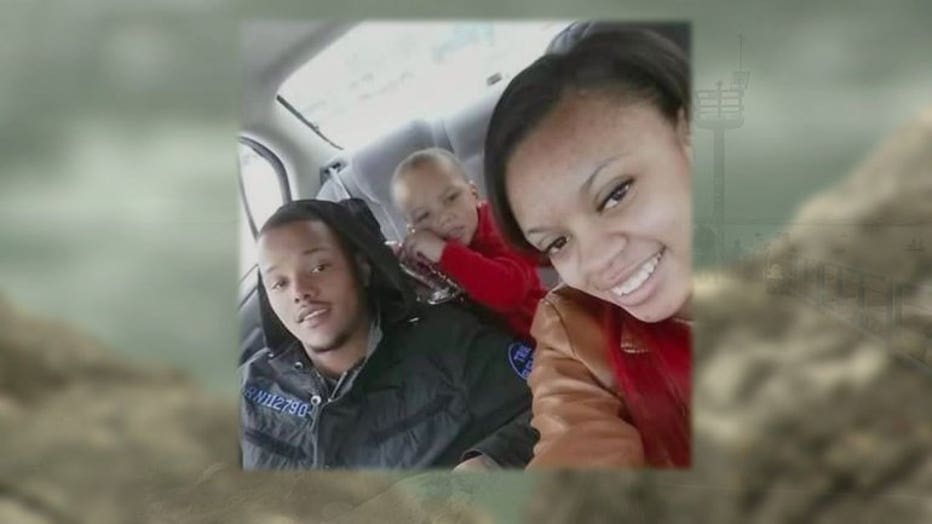 Kegan Bradford-Cook, Brianna Bailey, Jay'cion Bailey


"It was real horrific. I am still traumatized from that day 'cause it still feel like yesterday. I was on the phone when she did the act," Bradford-Cook said.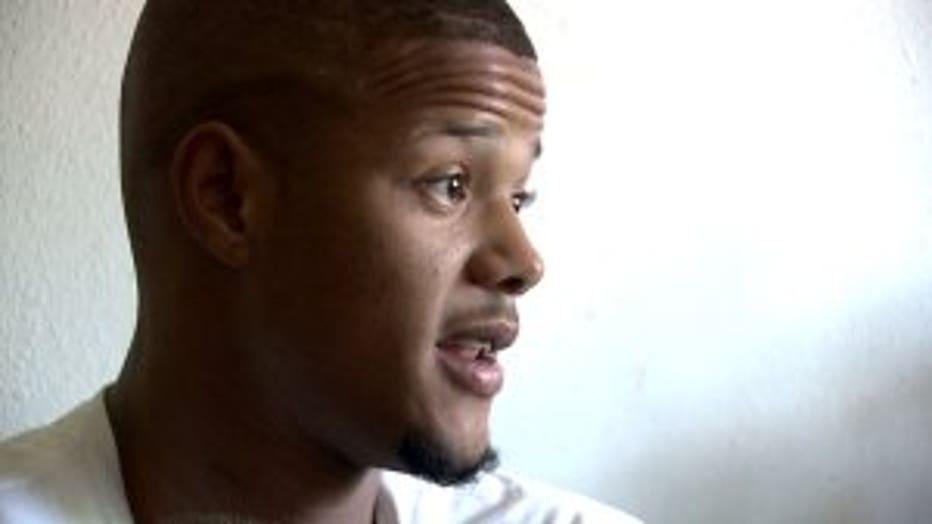 Prior to the incident, Bradford-Cook and Bailey were messaging back and forth, going through ups and downs. Bradford-Cook received an alarming message.

"Next thing you know, I seen a picture of him in plastic bag," Bradford-Cook said.

That made him realize threats could be acted upon.

"I told the police ASAP. That`s when she sent a picture of the lake and told me she was about to jump in," Bradford-Cook said.

She did -- into nearly freezing water.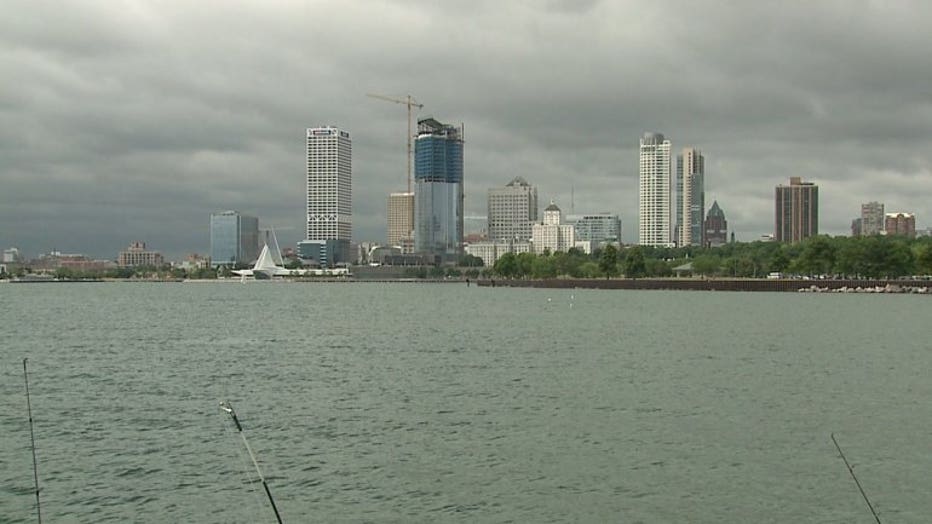 After getting the call, Milwaukee Police Officer Arthur Kleist and his partner, Officer Tobias Golembiewski spotted Bailey and Jay'cion floating in the water.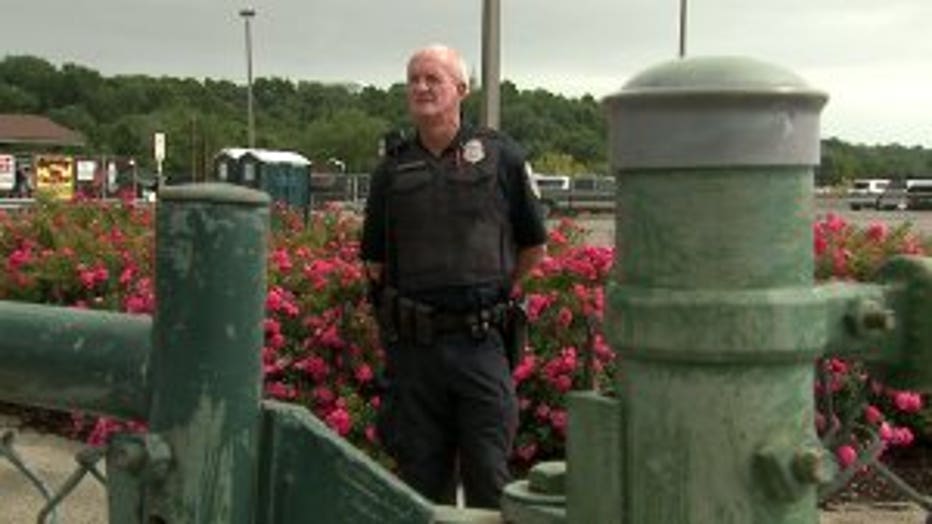 Officer Tobias Golembiewski


"Donned one of our cold water immersion suits. I entered the water, swam up to the baby first. He was the closest one to me. Got a hold of baby, swam up to the sea wall where other officers assembled equipment. They lowered the rope down to me and pulled me halfway up the wall, where I could hand the baby off," Golembiewski said.

Next, he swam to Bailey.

"The officers that were on shore up on the wall at the time formed a human chain. We hoisted them up on the rocks. Got her on top of the wall," Golembiewski said.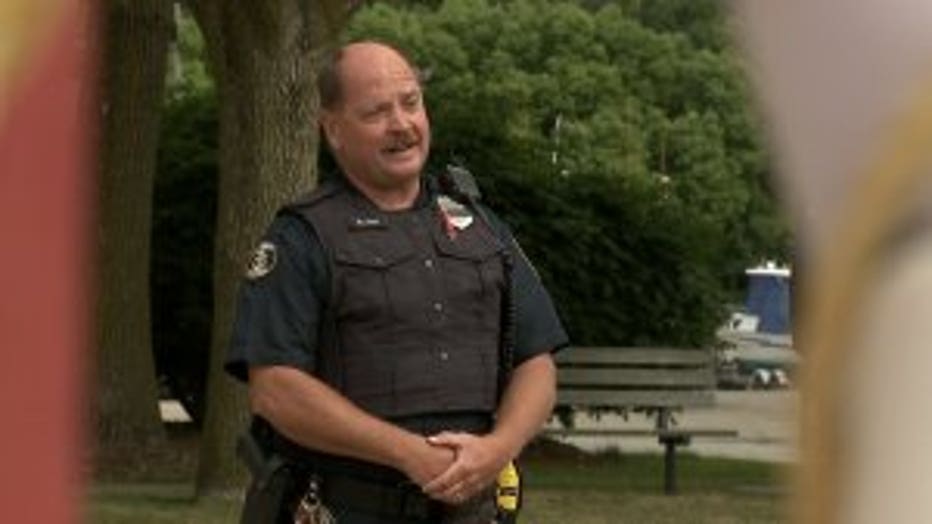 Initially, the prognosis didn't seem good.

"Neither subject was breathing. Don`t believe either one had a pulse," Golembiewski said.

Life-saving efforts were performed on both Bailey and Jay'cion.

"Once we got the little boy on deck, it wasn`t long before we heard him crying and that was really a relief," Kleist said.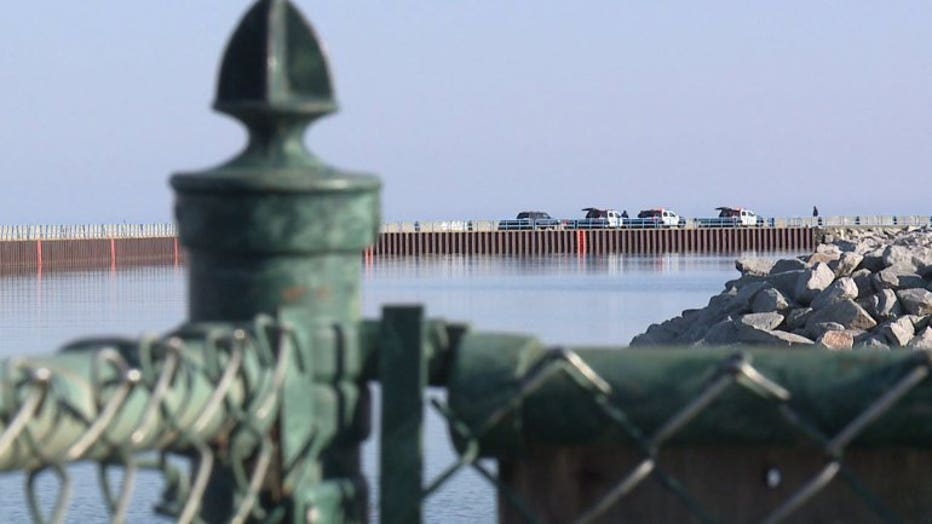 Dramatic video shows the toddler being carried away by firefighters. Later, there was an emotional reunion at the hospital.

"When I walked into the room, I broke down in tears. All I seen was wires and plugs into him," Bradford-Cook said.

After a series of tests, and days spent in the hospital, Jay'cion was released. He is now in great health and has no adverse effects from the incident. It's astonishing, considering how long he was submerged.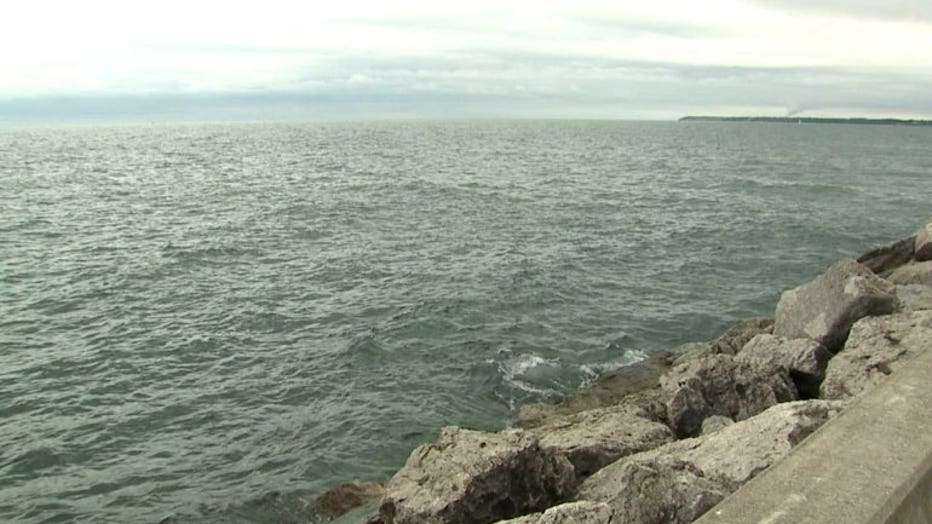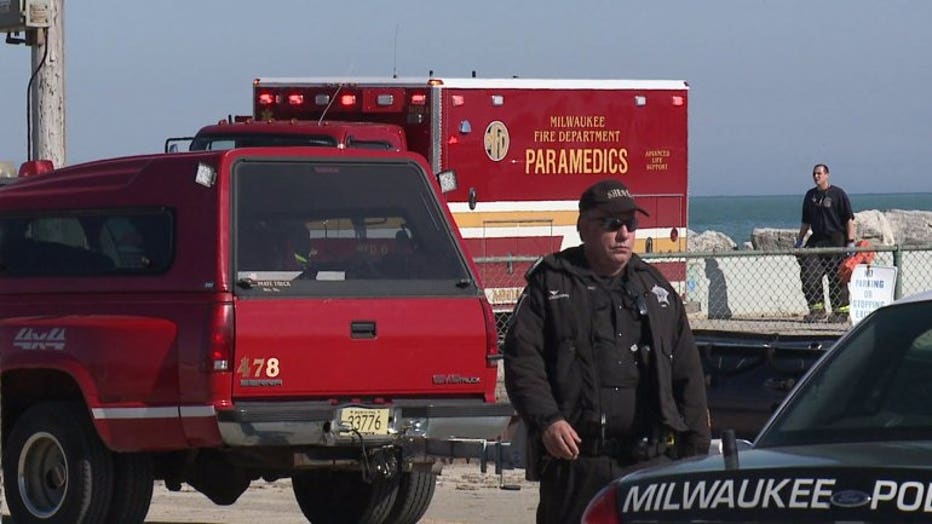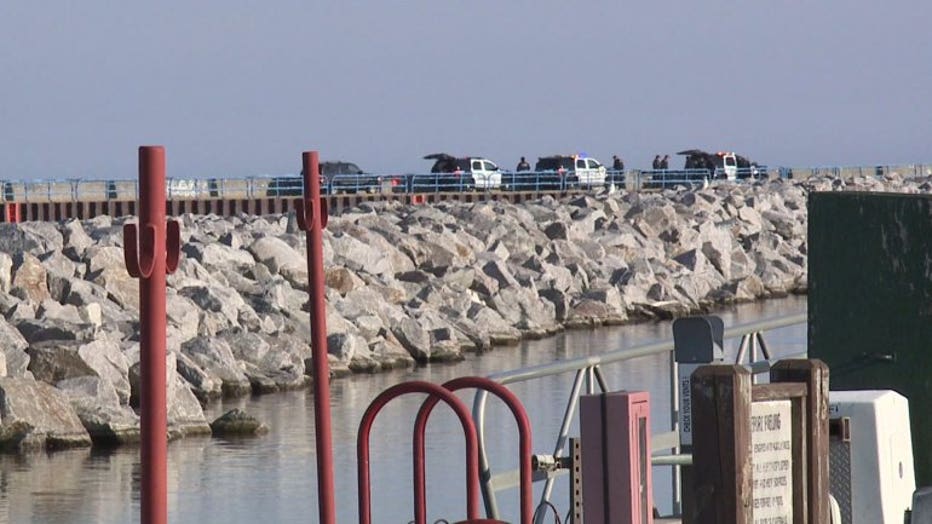 "We were thinking they were in the water for about 10 minutes -- 10 to 15 minutes," Golembiewski said.

The sound of waves and water lapping over the pier near where this happened remains too much for Bradford-Cook to handle. It was a place the family of three would come and share good times.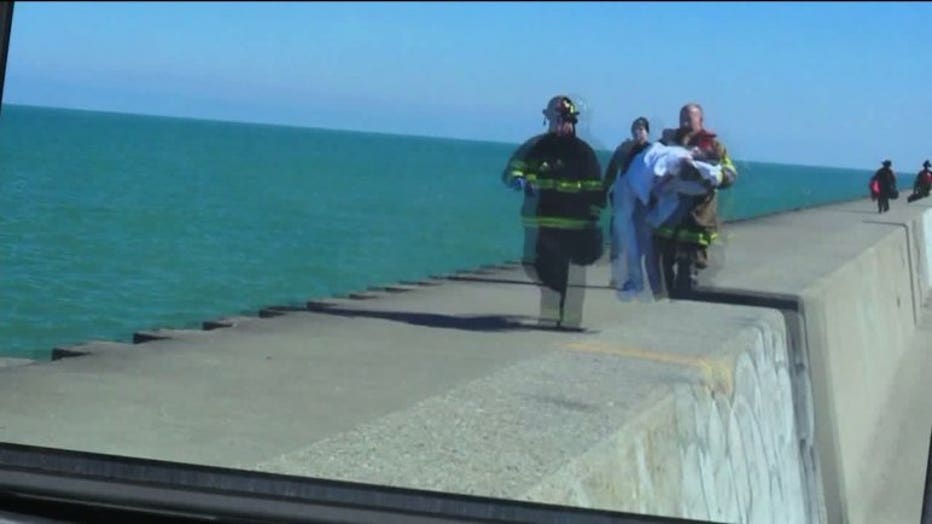 Despite what happened, Bradford-Cook said he has no ill feelings toward his late girlfriend and is just trying to focus on the positive moving forward.

"My feelings are always going to be strong for her. Lord knows what I would have gone through if I lost both of them, So I'm blessed my son is here. He's brightening up my day every day," Bradford-Cook said.

Young Jay'cion was given a bicycle by the officers who saved him.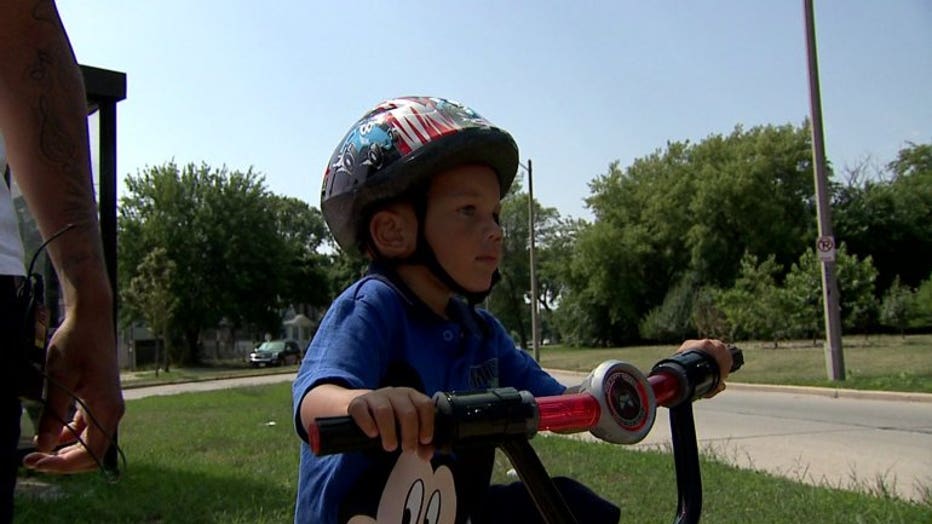 "He looks happy and healthy and it makes me feel good," Kleist said.

It was a thoughtful present, but it pales in comparison to the gift they gave him in March -- a second chance at life.

"I saluted them all. I hugged them. I think I cried," Bradford-Cook said.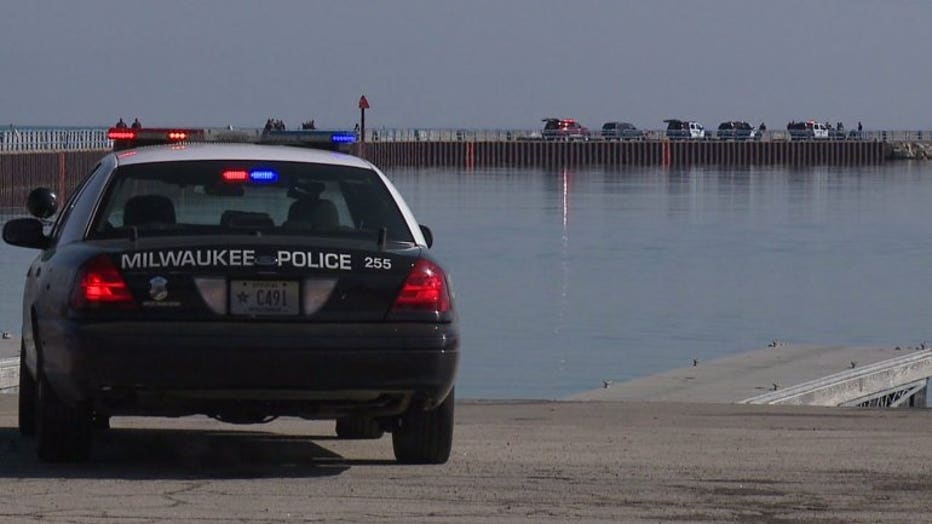 21-year-old Brianna Bailey died at the hospital as a result of the drowning incident.

Officer Golembiewski said the two-year-old boy may have survived because of something called the "mammalian diving reflex." He said it involves the body shutting down everything except blood to your necessary organs to survive.