Identity theft kept secret by IRS?


PRINCETON (WITI) -- Home loans denied. Their credit trashed.  And a Wisconsin couple had no idea why it was all happening. But the Federal Government did.

Nearly two hours from Milwaukee, the tiny community of Princeton -- population 1,214 -- is the kind of place where people go to get away from big city problems.  But identity theft is a crime that knows no bounds.

"This is a crime where our federal government, if somebody is using your social security number, it`s okay," said Debi Guenterberg.

Three days a week, Guenterberg runs an antique furniture store.

But for the past six years, she's spent countless hours trying to repair the damage caused by two men who took the key to her husband's identity.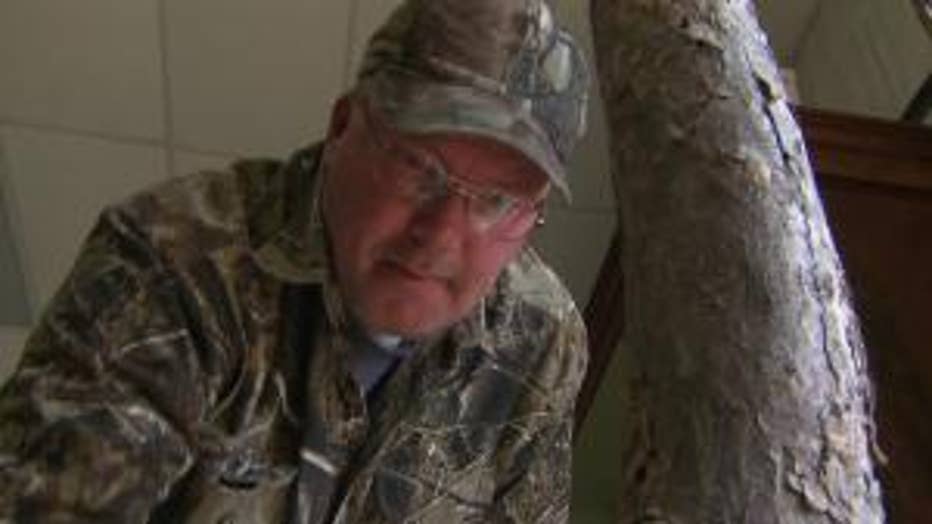 Robert Guenterberg was a victim of identity theft for years without knowing it, even though the IRS knew the whole time.


His social security number.

"Thank God I've got her to do all this," said Robert Guenterberg.  "Because there's no way I could've gathered all this information."

Robert doesn't say much., but make no mistake.  He's angry about all the trouble it's caused.  A half-built house on the couple's rural Green County lot stands as a testament to the home loan that was inexplicably denied. Then, there were the mysterious credit card bills. And the line of credit for a new Ford truck.

'He couldn`t get one, because the social was already used," Debi said. "But they don`t tell you that.  They just deny you the loan.  And you're like, 'What?'" Debi Guenterberg said.

None of it made any sense, until March of 2007, when a bill collector called and told Robert Guenterberg that two men in the Chicago area were using his Social Security Number.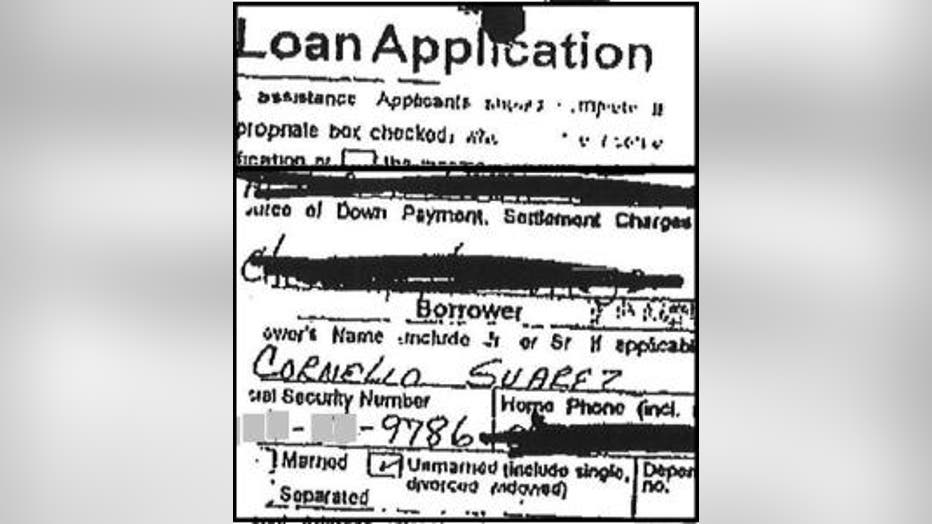 Cornelio Suarez used Robert Guenterberg's Social Security Number to secure three home loans, three vehicles, bank accounts and more.


In fact, one of the men -- Cornelio Suarez -- had been using it since at least 1999, when he bought a house near Cicero. He bought another one in Franklin Park, IL, in 2003. And a third home in Addison, IL, in 2005. Suarez also used the number to secure credit for a Ford Expedition, a Ford Explorer and Ford E-150 van.

And the Guenterberg's say both Suarez and another man used Robert's social to get credit cards, insurance coverage, drivers licenses, cell phones and medical care.

But that's not what upsets them the most.

"Our federal agencies have known for years that this is going on," Debi Guenterberg said.

That's right.  Both the IRS and Social Security Administration have known since at least 2001 that Cornelio Saurez and Enrique Jiminez were earning income using an invalid social security number. Invalid, because it belongs to someone else.

But the IRS never told Robert Guenterberg what was happening.  Because tax records in the United States are private.  Even the tax records of an identity thief.

"In our country, criminals have privacy rights," Debi said.  "I can`t think of another crime. I tried. I laid in bed last night tossing and turning and thinking of any other criminal activity would you get privacy and protection? No, no, you don`t."

So she had to investigate on her own.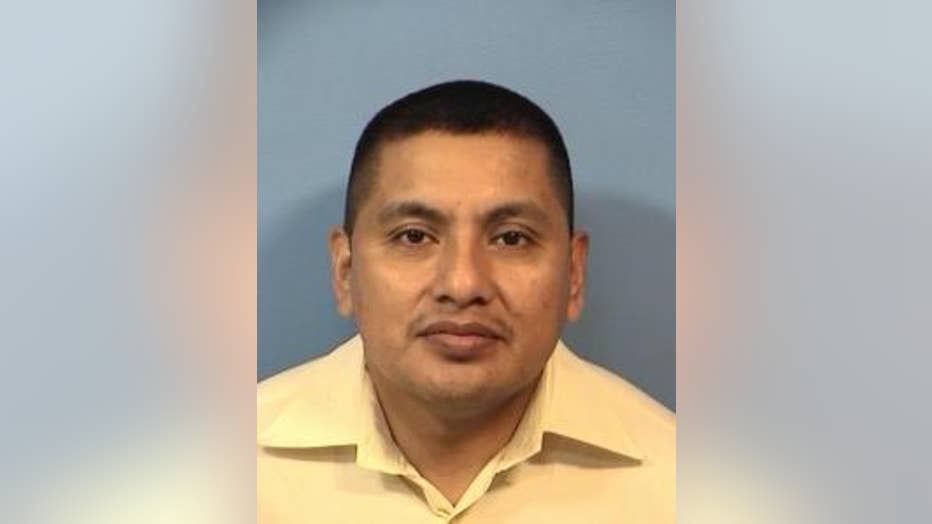 Cornelio Suarez was convicted of identity theft, then later released because the state couldn't prove he knew the SSN he was using belonged to a real person.


She won't say how, but Debi obtained hundreds of pages of financial information about the men using her husband's personal information, including records from the IRS Master File. A fact that earned her a call from the White House.

"They said I was guilty of two felonies, I violated these men`s privacy rights," Debi said.

That's right.  The feds were threatening to charge her.

"I was adamant and I said, `Do it. Charge me, I don`t care.  You know, that ought to get on national news.'  We`re trying to get on national news.  It`s like, you want the whole nation to know this is happening.  This isn`t just happening in Wisconsin this is happening everywhere."

Debi was never charged.

Instead, she finally convinced prosecutors in Illinois to go after Cornelio Saurez.

In 2007, he was indicted for identity theft..  Three years later, he was convicted and sentenced to six years in prison.

But the decision was reversed in 2011, because the state couldn't prove Suarez knew the social security number belonged to a real person.

"He was vindicated and set free. We have it in here. Now he's free," Debi said.

He didn't go far.

After Suarez was released from prison, the Guenterberg's lost track of him.  But the FOX6 Investigators tracked him down in Maywood, Illinois, a suburb of Chicago.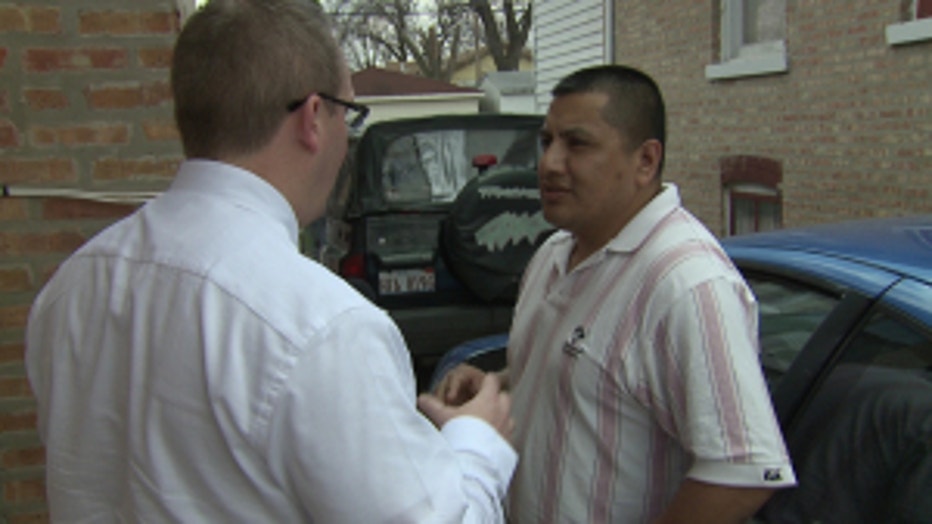 FOX6 Investigator Bryan Polcyn talks to Suarez outside his Maywood, Illinois, home.


"You used his social security number to buy cars and houses and get jobs and he has been dealing with this for years," said FOX6 Investigator Bryan Polcyn.

"No, no that`s not true," said Cornelio Suarez.  "I used them for work. Just to, like, bring food to my family."

Suarez claims he only used Robert Guenterberg's social security number ...not his name.

"I use my name, I no use his name and everything.  I was paying my bills.  I pay my bills and not like regular people like do. I do not do bad things to nobody," Suarez said.

In other words, Suarez doesn't think he did anything wrong.

Congressman Tom Petri of Oshkosh disagrees.

"The Guenterberg`s suffered an injustice that ought to be corrected," Petri said.

But the injustice Petri is referring to is one inflicted by the government.  In February, he introduced a bill that would require the IRS to notify taxpayers when someone else uses their social security number.

"I guess their first job is collecting taxes, but to say that they can`t notify someone when they know someone else is using their SSN.  It can`t be that complicated," Petri said.

There is a complicating factor. You might call it the "elephant" in the room. The polarizing issue of illegal immigration.

"It is wrong for our federal government to know about it and do nothing about it because they are afraid politically it is going to do some damage," Debi Guenterberg said.

When Petri first introduced his so-called "Social Security Identity Defense Act" in 2010, it had bi-partisan support.  He introduced it again in 2011, again with a pair of Democrats as co-sponsors.  This is now his third try, but so far, there are just six co-sponsors. All Republicans.

"'Why?  This is something to help everyone!" Debi said.

"I don`t think it is a particularly partisan issue. Republicans and Democrats all have social security numbers," Petri said.

Another Republican, U.S. Senator Ron Johnson, agreed to meet with the Guenterberg's last month.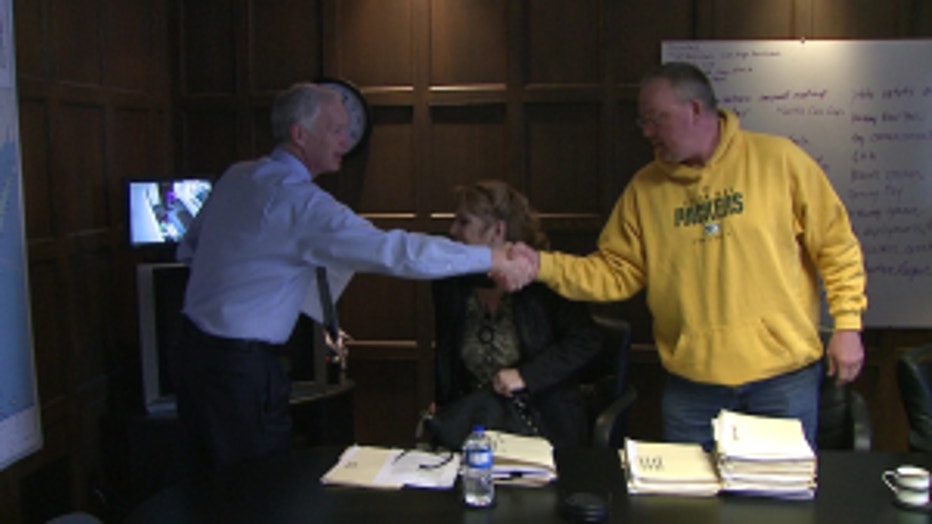 Robert and Debi Guenterberg meet with U.S. Senator Ron Johnson


But the Guenterberg's know, if they truly want to see change in Washington, there's a long road still ahead of them.

"I don't care.  This is wrong.  This is absolutely wrong," Debi Guenterberg said.

The IRS maintains that it cannot tell you who is using your social security number or how.  But it can tell taxpayers simply that someone has fraudulently used their Social Security Number.

In 2008, the IRS created a new program to flag individual taxpayers who are victims of identity theft and send them notification letters.  However, a 2011 audit found the IRS was still failing to notify most identity theft victims.

Since 2011, the IRS tells FOX6 that it has improved its notification process and has doubled the number of employees working identity theft cases.