"I woke him up, and then I killed him:" Racine man charged in shooting death of roommate appears in court


RACINE COUNTY (WITI) -- "I woke his (expletive) up, and then I killed him." That's what Jacob Rogers told police following the murder of his roommate, 27-year-old Andrew Jones. This, according to a criminal complaint released as Rogers made his initial appearance in court on Thursday, March 5th.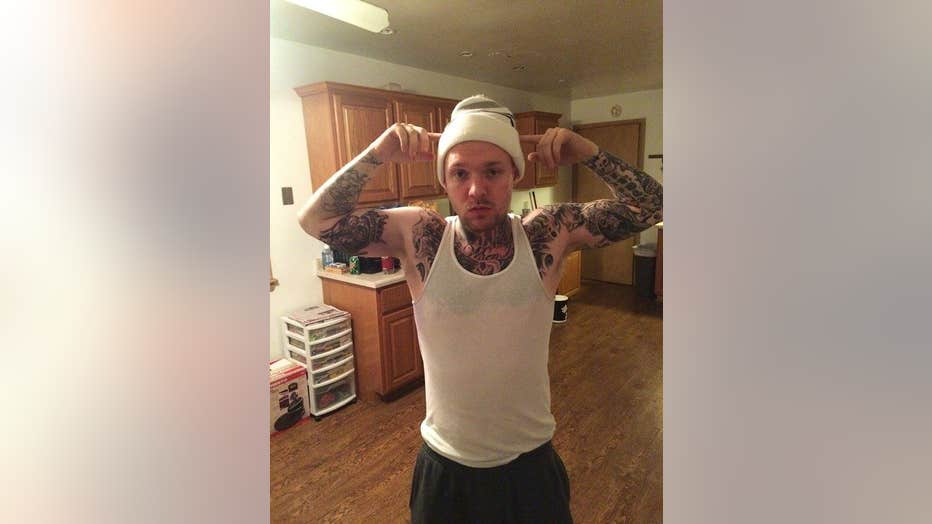 27-year-old Jacob Rogers faces two charges in this case: first degree intentional homicide, use of a dangerous weapon (repeater) and possession of a firearm by a felon (repeater).

A second man, 27-year-old Jacob Albright is accused of hiding the gun in this case. He's charged with harboring/aiding a felon and felon in possession of a firearm.

Andrew Jones was found dead of multiple gunshot wounds early Monday morning, March 2nd inside the apartment he shared with Rogers -- on 3 Mile Road at Erie Street in Racine.

As the investigation began, police learned the apartment was wired for video, and they soon learned this crime was caught on camera.

Soon, police began a manhunt for Jacob Rogers. This, as Rogers was posting on his very public Facebook page on Tuesday afternoon -- seemingly confessing to the crime. Rogers wrote: "That's the truth. I DID IT." And he went on to seemingly explain why: "Stole money n threatened the wrong person. I'll surrender when they find me."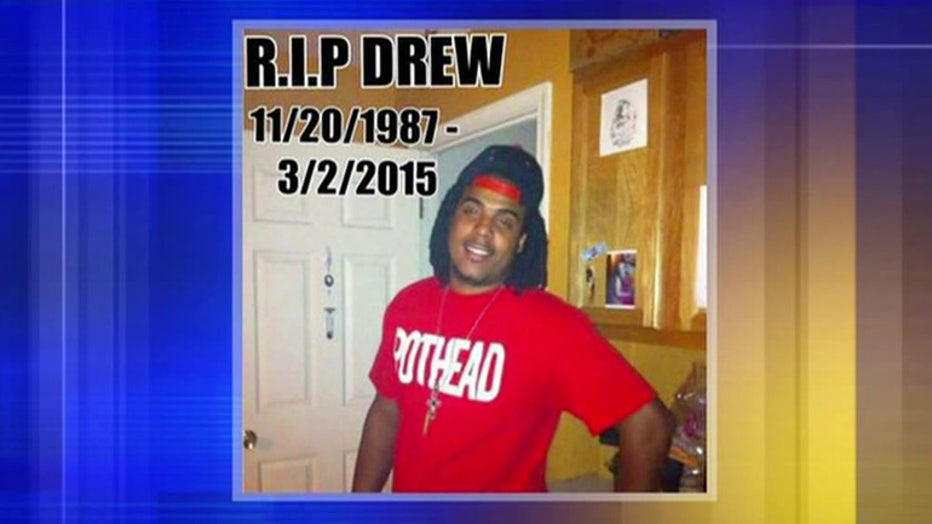 A criminal complaint filed against Rogers details his criminal history -- dating back to 2006. That criminal history includes convictions for obstructing, felony aggravated battery, battery, and OWI, to name a few.

Police say the video of the crime shows Rogers firing off a semi-automatic handgun at Jones, who was laying on a couch in the apartment. Rogers is seen firing off several rounds, walking away, and then turning around to return and fire more rounds into Jones.

Police say Jacob Albright was inside the apartment when the shooting happened. He told police he was asleep in the living room when he was awoken to the sound of gunshots. He looked up to see Rogers with a gun in his hand, and Jones on the couch with gunshot wounds. The complaint indicates Albright was able to identify Rogers for police via a photo lineup.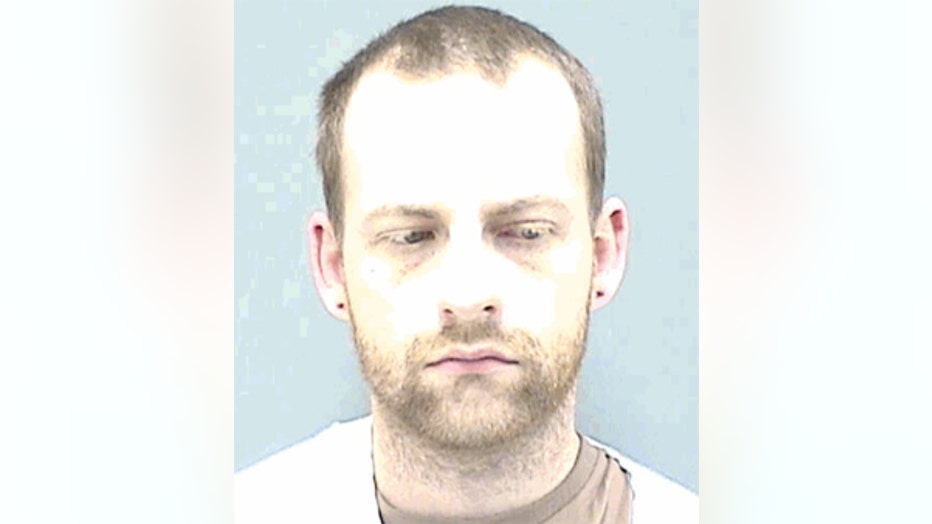 When police spoke with Albright, he admitted that after the incident, he took possession of the weapon used -- a .40 caliber Glock handgun -- hiding that gun in some snow next to a dumpster at the gas station across the street from the apartment. That .40 caliber Glock was recovered by police at that gas station.

Jacob Rogers was taken into custody on Tuesday night, March 3rd near 21st and Kearney in Racine. Police say negotiators had been in contact with him, and they were able to arrange his peaceful surrender. With Rogers that night was his 22-year-old girlfriend, Katelyn McGraw.

FOX6 News learned through Rogers' Facebook page, which has since been taken down, that Rogers and McGraw gave birth to a baby girl last weekend. Rogers' posts indicated he was upset and angry that DCFS took the child away.

Police say it was shortly before 8:30 p.m. Tuesday when they located Rogers. Shortly after his arrest, police say investigators approached Rogers and offered to remove his handcuffs and check him for weapons. That's when police say Rogers urged officers to "just take him in," saying "I did what I did," saying he would admit it in court, according to the complaint.

Rogers then agreed to speak with officers without an attorney present, telling them that on the night before the shooting, he became aware that he was missing money. Rogers said everyone in the apartment was "passed out." Rogers told police he found his missing money in Jones' shoes. He says he confronted Jones, and Jones denied taking the money.

Rogers told police Jones became "kind of aggressive with him," so "I killed him," according to the complaint.

Rogers said the .40 caliber Glock used in the shooting was his, according to the complaint.

Rogers says everyone in the apartment saw him shoot Jones, and he admitted that the entire incident was caught on video.

Police say Rogers told them: "I woke his (expletive) up, and then I killed him. There is nothing else more to say. Show it to the judge. I'm guilty."

"The victim in this case was someone who was supposed to be a close friend of his. After Mr. Rogers assassinated the victim in this case and fled, if he would do this to someone considered to be a friend, he clearly is a danger to everyone else in this community," Racine County District Attorney Richard Chiapete said.

Rogers is being held on $1 million bond. He'll be in court on March 18th for his preliminary hearing. Albright will be in court on March 11th.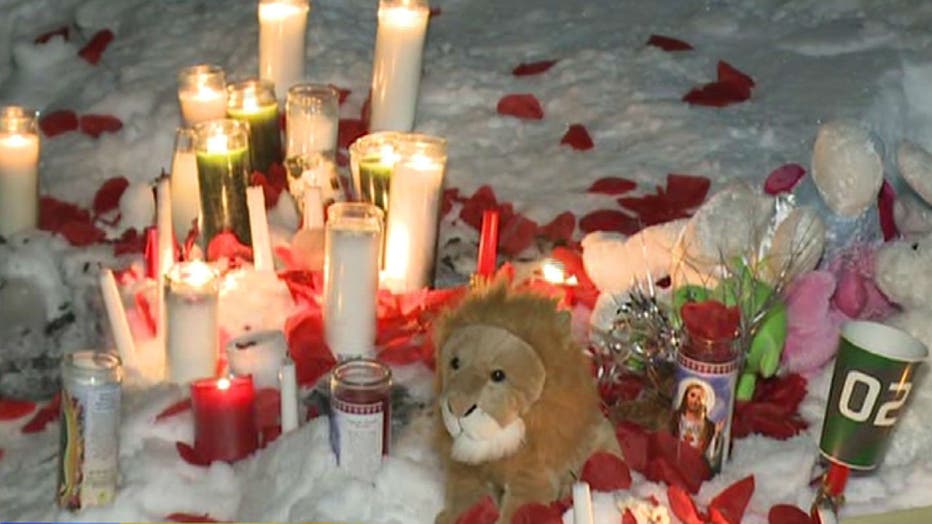 Loved ones gathered outside of the apartment at 3 Mile Road and Erie Street Thursday evening for a vigil in Andrew Jones' honor.

"If you ever needed anything, he was there for you. Just a caring, loving person," a friend of Jones said.

Aasyeya Baldwin is the mother of Jones' son. She says Rogers was a friend -- someone she treated with kindness.

"Andrew considered Jacob his brother. He has two sons that don`t have a father now. I know he remembers coming to my house and me offering him something to drink and food and I want him to at least have some regret for what he's taken away. I miss Andrew and I love him. I wish we could take it back but we can't. We want everyone to use this as something to stop the violence. Choose happiness and choose peace instead of the anger. It's hard to do. Stop letting evil prevail," that woman said.

Baldwin says Jones has a one-year-old child and another child who has autism.

"He had such a great heart," a friend of Jones said.






Related stories: