"I thought 'this is it!'" Wrong-way driver nearly hits ambulance carrying three first responders


MILWAUKEE (WITI) -- Milwaukee County Sheriff's deputies arrested a man who was driving southbound in the northbound lanes of US-45 late on Tuesday, September 16th -- and FOX6 News has learned the man nearly hit some first responders.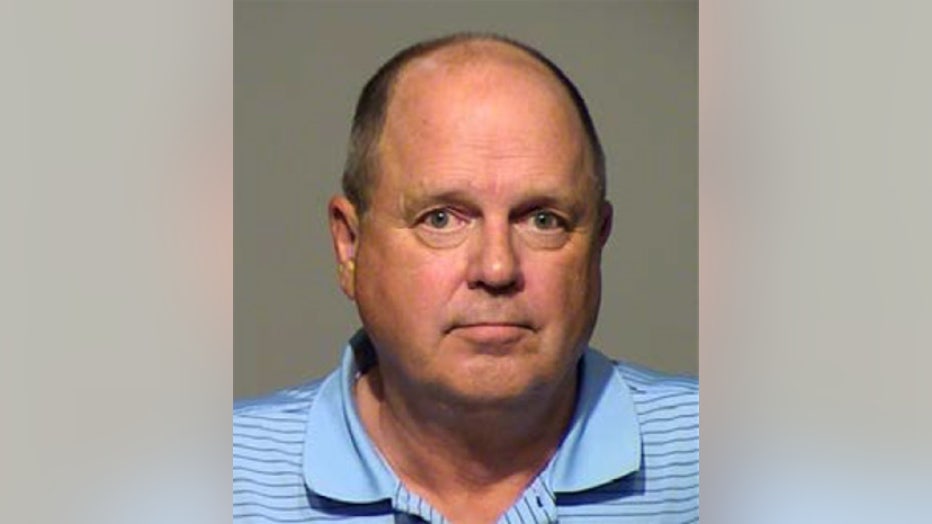 Officials say deputies were tipped off about the wrong-way driver around 11:30 p.m. Tuesday. The car, spotted near 124th St., was weaving across all three lanes of traffic and had a flat front tire.

When deputies caught up to the vehicle, officials say the car was pulled over on the highway at W. Good Hope Road, and the driver was standing outside. He got back into his car, and appeared to be attempting to leave. Officials say squads blocked his vehicle, and deputies took 56-year-old Scott Larsen of Pleasant Prairie into custody. Larsen tested a .19 on the intoximeter. He said he was coming from a restaurant in Brookfield.

Larsen now faces charges of 2nd Degree Recklessly Endangering Safety, DUI-1st, Driving Wrong Way on a Divided Highway, and a county ordinance Disorderly Conduct, for urinating in public.

If convicted, he faces up to ten years and ninety days imprisonment.

FOX6 News has learned that when Larsen was on the road, a group of three first responders were in a vehicle -- headed north.

"We were on our way back from Froedtert Hospital. As we were coming over the rise, on 41-45, just past the Hilton Garden Inn, we noticed a vehicle with its headlights coming directly at us. I didn't think that we were going to be able to avoid the collision. I thought, 'this is it. This is it,'" Marc Rinzel said.

Rinzel managed to maneuver Med Unit 21 out of the way of the wrong-way driver.

"I immediately turned into the center lane. I don't even think I got all the way into the center lane when the car was coming past us. There were sparks that were coming from his front left tire," Rinzel said.

The sparks were from the vehicle's rim -- grinding on the road's surface. The sparks were nearly close enough to hit the ambulance.

Rob Schafer was sitting in the back of the ambulance. He says he watched Larsen's vehicle out of the rear windows.

"He went about an eighth to a quarter of a mile, and then did a U-turn right in front of on-coming cars. Luckily, there were no collisions," Schafer said.

Eventually, Larsen was taken into custody by Sheriff's deputies.

"Luckily, they were able to end it right there," Schafer said.