"I think it gives us a fresh start:" Darienne Driver excited to become MPS' first female superintendent


MILWAUKEE (WITI) -- Her interim position has been made permanent, and Darienne Driver has become the first female superintendent of Milwaukee Public Schools. Driver has been serving as interim superintendent for MPS since Gregory Thornton announced he had accepted a position as Chief Executive Officer with the Baltimore City Public Schools effective July 1st.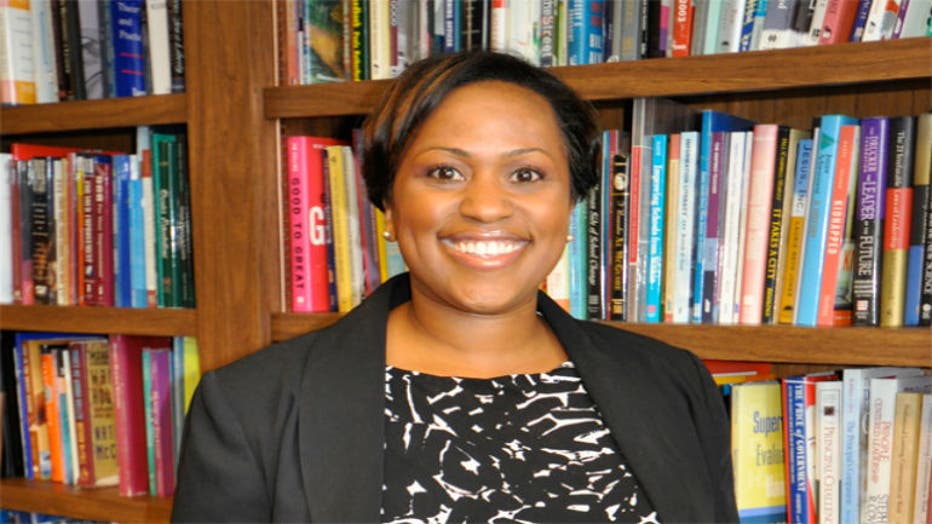 "I think it gives us a fresh start and really, a new way to approach the challenges that we have as a district," Driver said.

October 1st was Driver's first day as the official, permanent superintendent of MPS, and she shared her enthusiasm regarding her new position with FOX6.

"I could stay in schools all day long. That's where the magic happens," Driver said.

Driver has spent the past three months as interim superintendent, and she says she's excited to continue her efforts on a permanent basis.

"I've been positively overwhelmed by the number of people who've been coming saying they want help, saying that they're interested in supporting our schools. The charge for us then is:  how do we articulate those needs? How do we have a framework for partnering with different folks who want to help our kids, and want to help our system?" Driver said.

In 2012, Driver became MPS' first Chief Innovation Officer and she now becomes the first female to work as a full-time superintendent of schools.

"I don't get caught on that. I don't keep that as my primary focus, but I embrace that -- recognizing that everything about me is different, everything about me is new," Driver said.

Driver's resume includes an undergraduate degree from Spelman College, a master's degree from Harvard's Graduate School of Education, a master's degree from Michigan in curriculum development and a doctorate from Harvard in urban superintendency.

Still, she insists she'll need help in improving MPS.

"Whether it's student achievement, whether it's attendance, whether it's safety in our schools --  you know, whether it's parent involvement, how do we look at these more globally, and then let's work together to create some concrete strategies that are gonna help us fix these issues," Driver said.




CLICK HERE to read more about Dr. Darienne Driver on the MPS website.

Related stories: