"I miss everything about my son:" Loved ones remember 14-year-old Tariq Akbar, killed in shooting


MILWAUKEE -- Family members and friends gathered near 62nd and Marion on Tuesday evening, July 7th to remember 14-year-old Tariq Akbar -- and send a message to the young people in this city.

"I miss everything about my son. Everything. That was a part of me," Akbar's father, Katraile Scott said.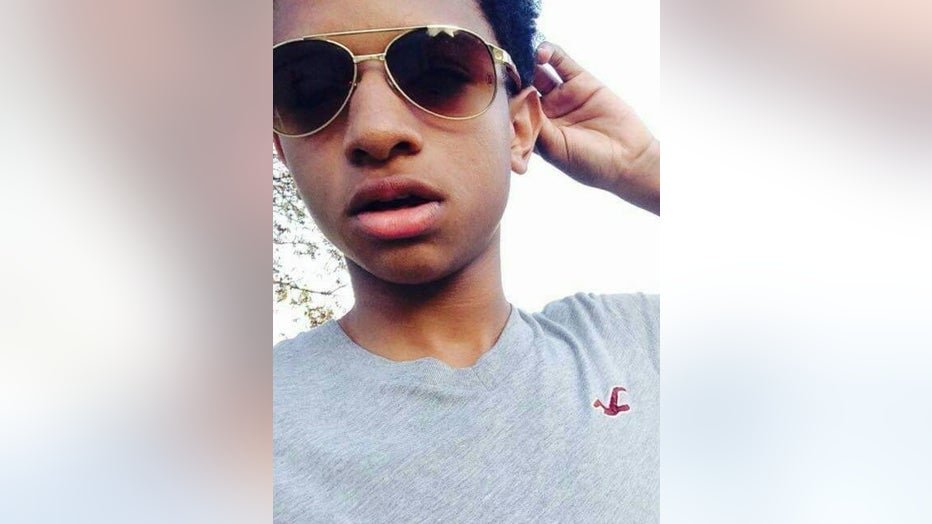 Akbar was shot and killed on Friday night, July 3rd after the U.S. Bank Fireworks Show.

The shooting happened near the intersection of N. Lake Drive and E. Kenilworth Place. Police say eight or nine shots were fired.

The shooting incident was the result of a fight over a girl on Facebook, police say.

The crime unfolded just moments after Milwaukee's lakefront fireworks show wrapped up. Milwaukee Police Chief Ed Flynn said eight or nine shots were fired while officers were patrolling the neighborhood.

Akbar was found without a pulse after he was shot in the head.

Five officers in relay teams worked to save the boy. The officers were able to get a pulse back, but Akbar died at Children's Hospital.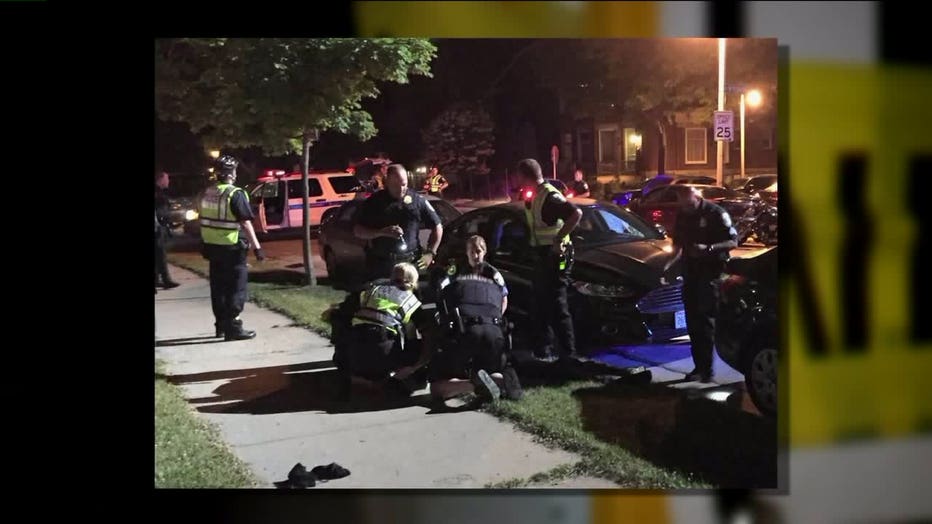 Tariq Akbar killed in shooting near N. Lake Drive


Scott says his son wanted to be a ball player, but Scott told him to focus on school in the hopes that he'd have a better life.

"Just go to college and make something out of yourself so you don`t have to be on these Milwaukee streets and I told him 'I go through this so you don`t have to go through it,' and man, my son lost his life to it," Scott said.

"He was one that I held dear to my heart and I held him in prayer," Tamika Johnson said.

Johnson is a community activist, and was also Akbar's teacher at Milwaukee Scholars. Akbar had just graduated, and was starting high school in the fall.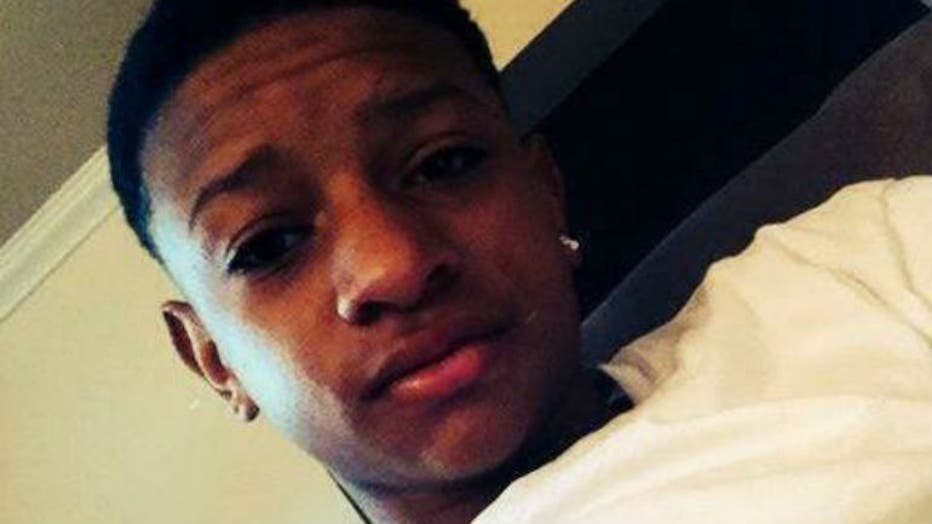 "I hope that his death be not in vain and be a call -- a wake-up call for the young boys to drop the guns and to live at peace," Johnson said.

A 15-year-old boy has been taken into custody in connection with this shooting.

Akbar's father says that's another young life lost.

"I heard he was 14 -- something like that, 15. He a young cat himself, you know what I`m saying? Fitting to do the rest of his life in prison," Scott said.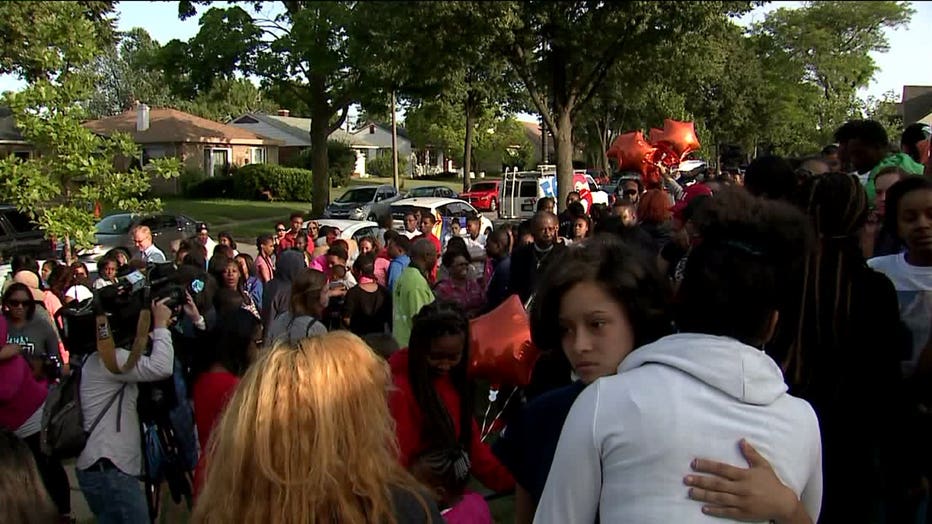 The Milwaukee Police Department will present charges against the suspect to the Milwaukee County District Attorney's Office in the coming days.

In the meantime, if you have any more information regarding this shooting, you are asked to call the Milwaukee Police Department at 414-935-7360.

We're told balloons will be released outside the family's home on Thursday in Akbar's memory. Tariq Akbar's funeral is set for this weekend.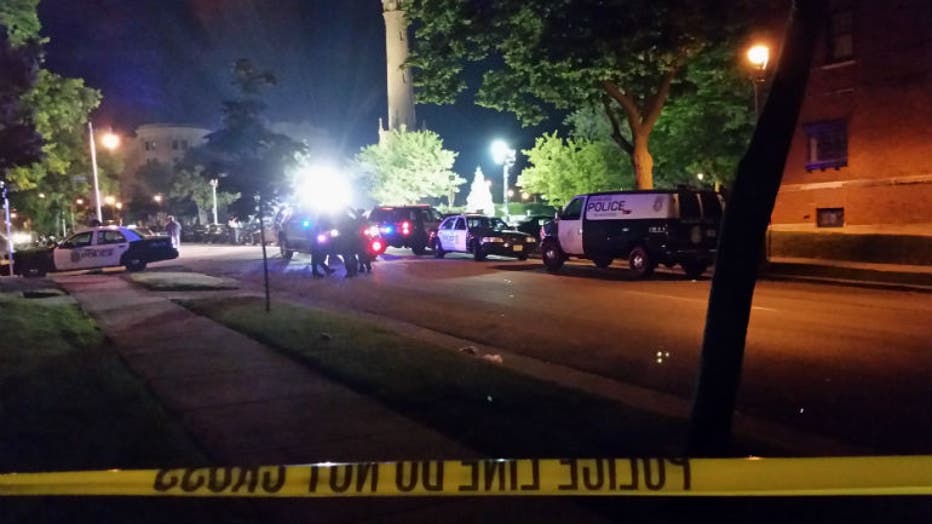 Shooting scene near N. Lake and E. Wyoming (Credit Stacy W.).