"I just felt an impact out of nowhere:" Teen recounts being shot, wounded during Milwaukee unrest


MILWAUKEE -- The weekend unrest in Milwaukee left a lasting imprint on the people who witnessed it. That is especially true for one teenager.

18-year-old Ben Olson removes the neck brace he now has to wear after being shot in the neck near Sherman Park around 11:30 p.m. on Sunday.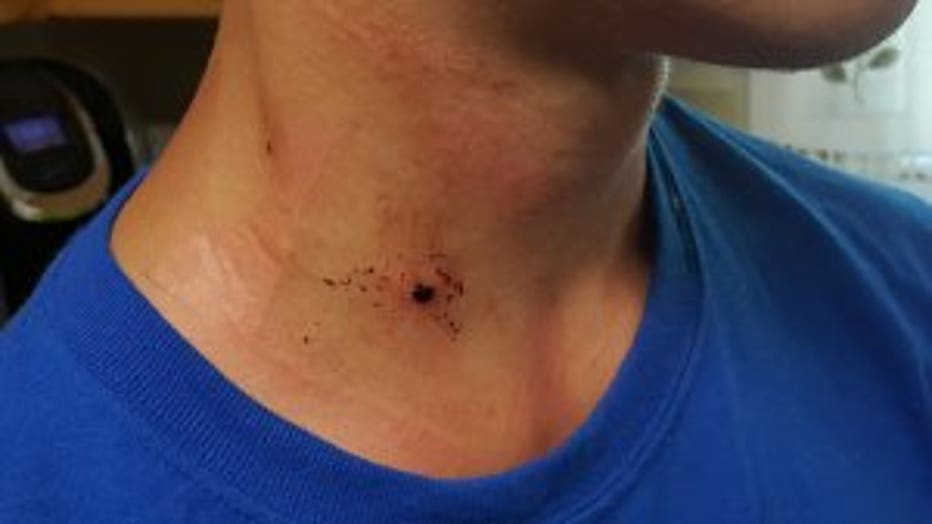 The photo to the right shows you what the gauze is covering up.

Olson was taking his friend home after leaving the Wisconsin State Fair. He noticed a lot of people in the Sherman Park area -- and decided to check it out. They walked to the intersection of Sherman and Burleigh.

"There was a more rowdy group across the street throwing big bricks and other things at police. But we were with the more moderate group," Olson said.

When police moved into position, OIson and his friend moved to what they thought was a safer area.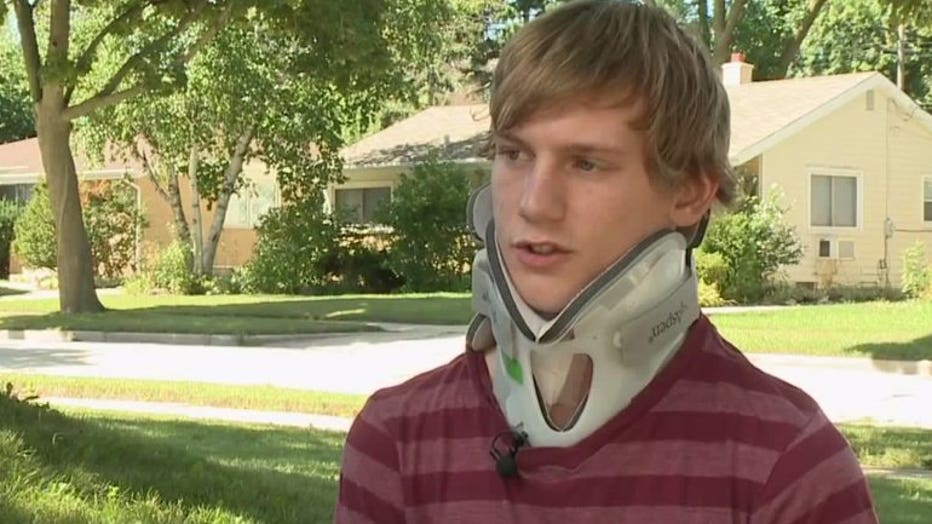 "And then when there were no bricks or anything being thrown, I just felt an impact out of nowhere. My body's immediately running backwards and I can't move my arm," Olson said. "And my friend immediately covered it up and carried me over to an apartment."

A short time later, police surrounded them, got Olson into an armed vehicle and took him to a hospital. The friend called Olson's father, Richard.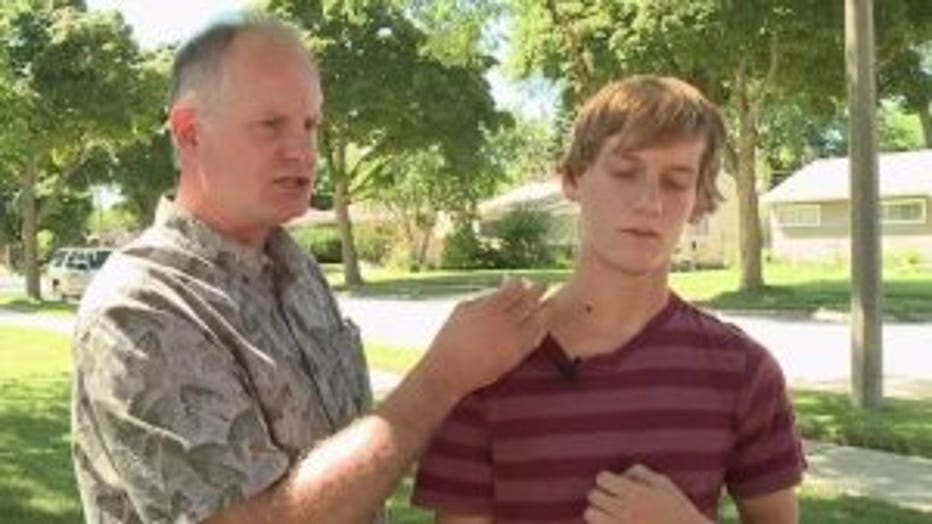 Richard Olson with son, Ben


"It went right past his artery, right past it, just to the outside of it," said Richard Olson.

Needless to say, Richard Olson is a grateful to still have his son.

"As a parent, to realize that the boy you love so much could have been gone just like that," Richard Olson said.

Thanks to his father's sound advice, Olson is now writing down the events that happened in a journal -- to help him process the shooting.