"I have the Devil in me:" Man accused of terrorizing south side businesses pleads not guilty
MILWAUKEE COUNTY -- 22-year-old Jonathan Aponte-Santiago, facing 11 counts of armed robbery and a single count first-degree recklessly endangering safety for an alleged January crime spree has pleaded not guilty.

Aponte-Santiago was in court on Tuesday, February 16th for his preliminary hearing.

The alleged crime spree took place from January 7th through January 31st. The most high-profile crime was an armed robbery/shots fired incident at the Chivas Bar that was caught on camera.

According to the criminal complaint filed against Aponte-Santiago, he is accused of robbing the following establishments in January:


Investigators say Aponte-Santiago admitted to most of the crimes, involving approximately 30 victims. He was arrested on February 1st.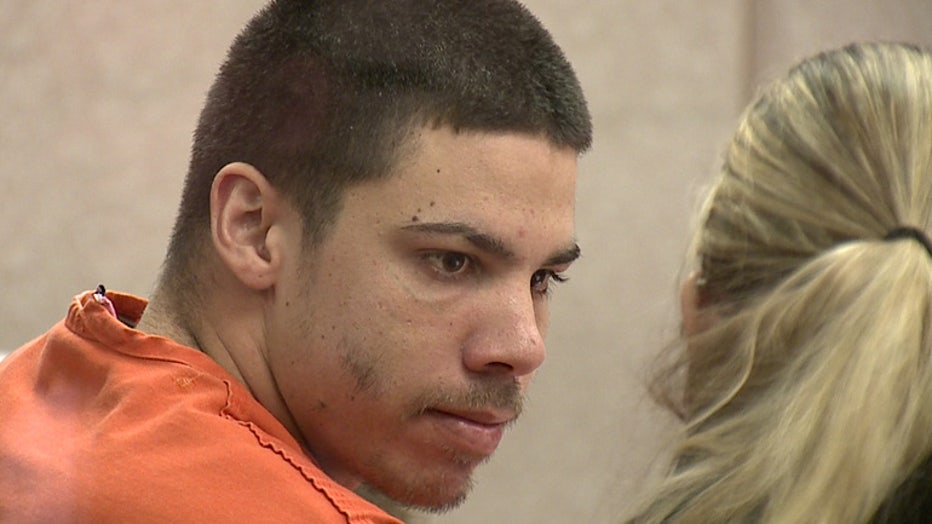 Milwaukee police went public after the Chivas Tavern robbery, sharing surveillance video from the incident.




Officials say Aponte-Santiago entered the business very early on January 31st and drank at the bar. A few minutes later, he displayed a handgun, robbed several victims of their money, and then shot the gun into a security camera monitor. No one was injured in the robbery -- and Aponte-Santiago fled from the scene on foot. He was arrested the next day.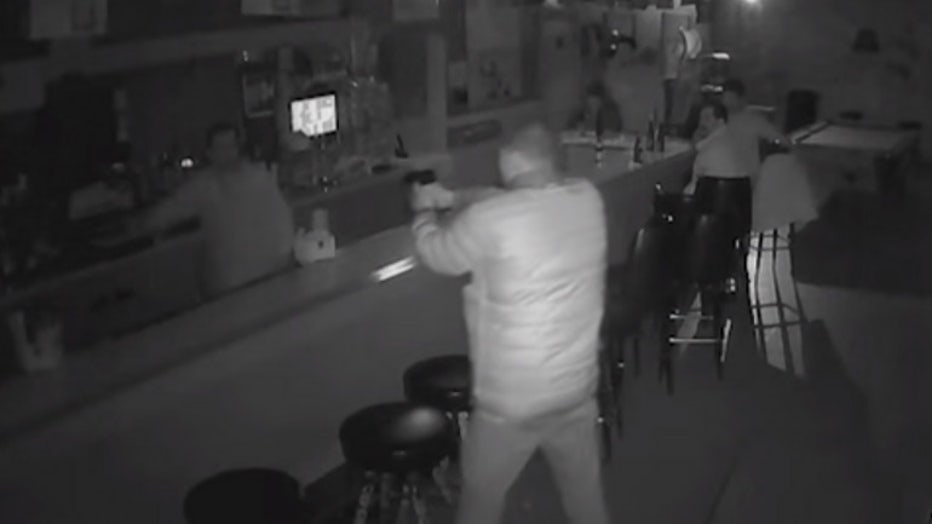 Pablo Maicias, the bar manager at Chivas, described the terrifying moments that happened as he closed the bar on January 31st. A man who ordered two Coronas wasn't going to leave peacefully at bar time.

"He took the gun. He say 'give me the money.' And I give him the money and then I go sit down on the chair," Maicias said.

A customer then pleaded with the suspect.

"Please don't kill him. Please don't kill him," Maicias said.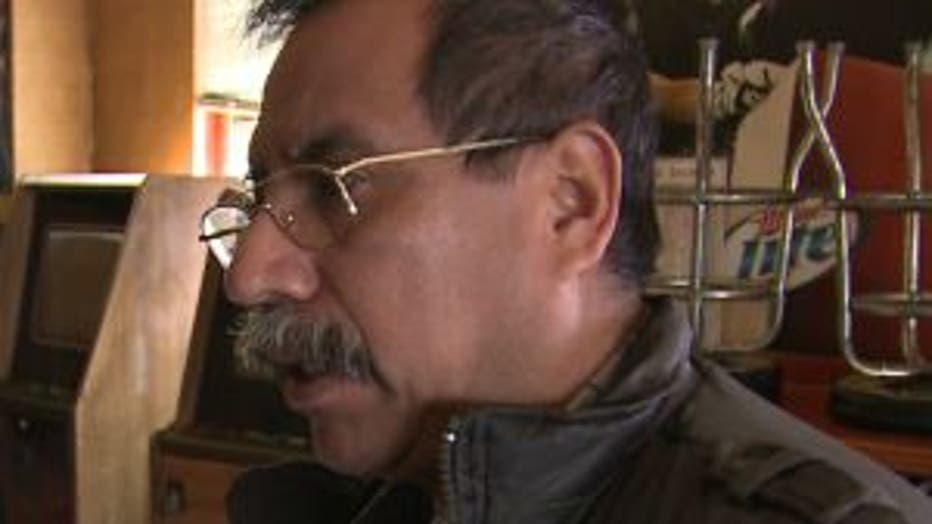 As Maicias sat in a chair, the suspect noticed the monitor for the surveillance cameras. He fired four times, smashing the screen.

Maicias was nearly struck in the head.

"A bullet comes one inch to my head. It came that close to my head -- one inch," Maicias said.

The video shows dust fly from the impact of the shots that were fired.

"Real close. Real close," Maicias said.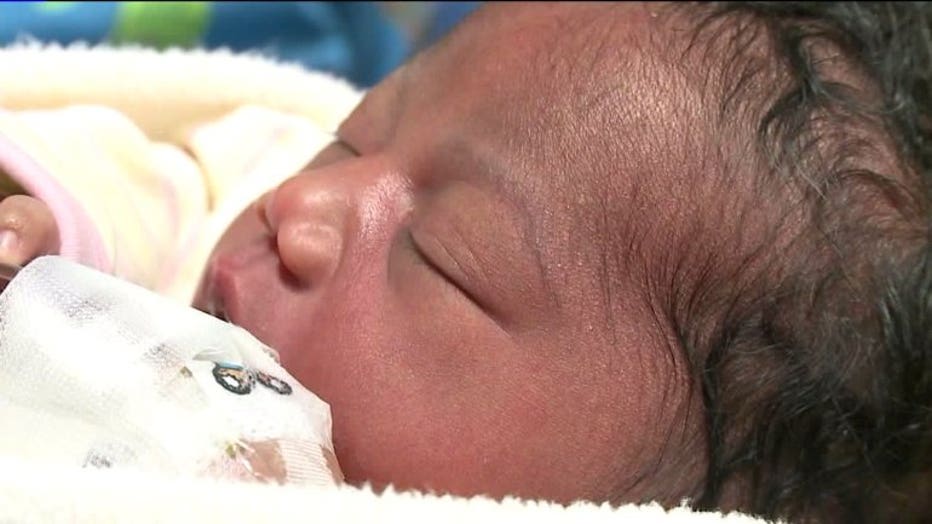 Armed robbery, shots fired at Chivas Bar


FOX6 News spoke with a worker at the Marathon Gas Station on Oklahoma Avenue. Aponte-Santiago is accused in an incident there on January 7th.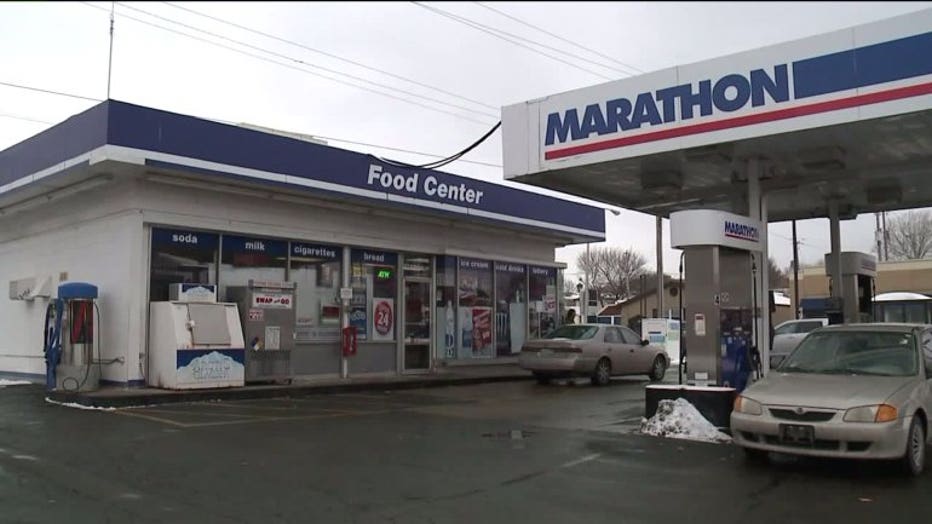 Marathon Gas Station on Oklahoma Avenue


"He was looking like a neighborhood guy. And I make sure myself he was a neighborhood guy. He has a big rifle with him. He pointed a gun at a customer and then threw a bag to me, 'put the money in there,'" the worker said.

Police say Aponte-Santiago also pointed that gun at the gas station clerk.

"It was terrifying," the gas station worker said.

This gas station worker said he's happy Aponte-Santiago was taken into custody, and that charges have been filed.

"I am pretty happy and I really appreciate the cops. I really appreciate the Milwaukee Police Department for that," the gas station worker said.

Aponte-Santiago is also accused of carjacking a person on S. 34th St. on January 28th. The criminal complaint indicates the victim was simply parking his car when Aponte-Santiago "pointed a gun at him and took his car."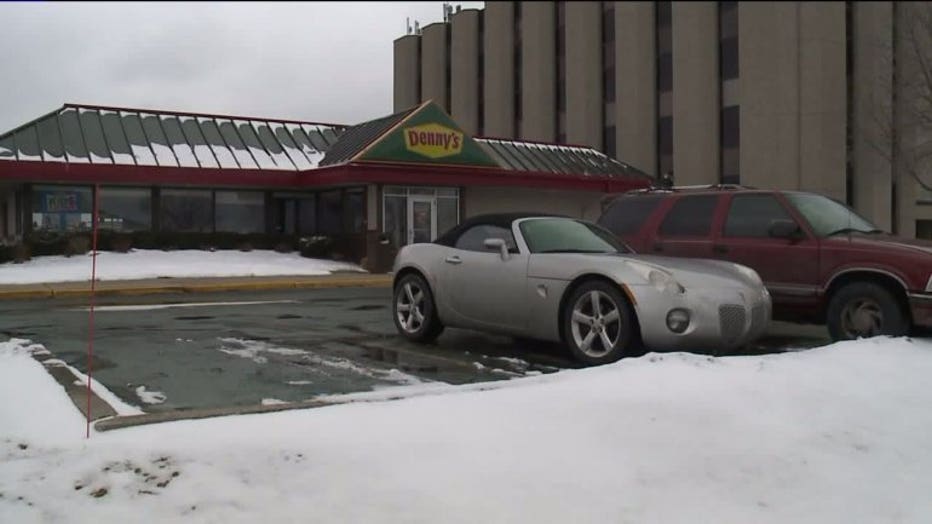 Denny's Restaurant near General Mitchell International Airport


In one of the latest incidents in this criminal complaint, Aponte-Santiago entered a Denny's Restaurant near General Mitchell International Airport. He admitted he robbed the restaurant, pointed a gun at a waiter, took money from a register and told the waiter to go in the back of the restaurant and open the safe. The complaint indicates Aponte-Santiago was "afraid the waiter was going to disarm him and he shot the waiter. He then ran out with $400-$500." The waiter survived the shooting. The complaint says, "When asked about how he felt about shooting the victim, Aponte-Santiago stated, 'Nothing. I felt normal. I felt as if I didn't even shoot him.'"

On that same day, Aponte-Santiago is accused of robbing a bar (Reyna's Tavern), and allegedly saying: "I have the Devil inside of me and I have no problem killing or shooting you" before firing a shot.

The complaint indicates there was video in connection with just about every one of these crimes.

Police also recovered a gun in the residence Aponte-Santiago was living, and fingerprints from that gun that were identified as belonging to Aponte-Santiago.

Each armed robbery count against Aponte-Santiago carries with it a maximum sentence of 40 years in prison and $100,000 in fines upon conviction. The endangering safety charge has a maximum sentence of 12-and-a-half years in prison and $25,000 in fines.

Aponte-Santiago will next be in court on February 22nd for a scheduling conference.