'I have a lot of optimism:' Students return to Carroll University, COVID-19 safety measures taken
WAUKESHA - Carroll University is welcoming students back to campus this week, planning to reopen safely in the wake of COVID-19 concerns.
Students now return to campus for the first time since schools abruptly closed in spring amid the pandemic. At Carroll, several precautions are in place as in-person instruction resumes.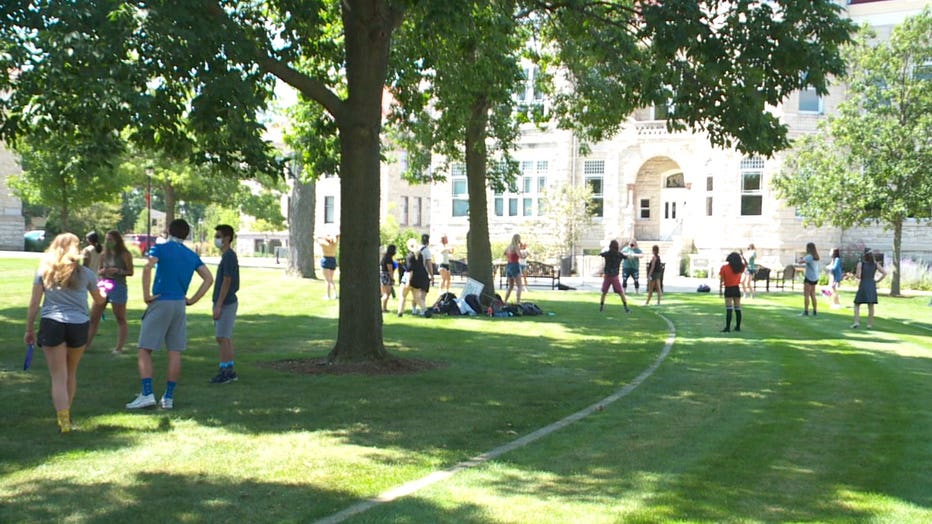 "It's so nice to see people again," said Liesel Couch, a Carroll University senior.
When Couch volunteered to be an orientation mentor to freshman for her senior year, she never imagined that her training would include learning the school's coronavirus policies.
"They have a new software this year that's going to check everyone in if there's ever an event or anything that is in person, that tracks where everybody has been," Couch said.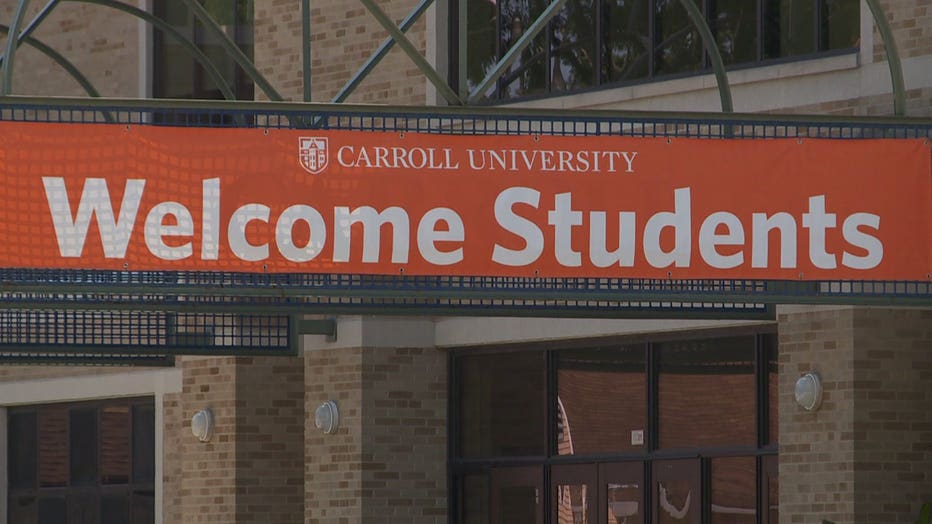 Carroll University, Waukesha
Carroll has also added a second dining hall to assist with social distancing. Masks are required in all buildings and outside when others are present. The university also rented an entire hotel so that students living in residence halls won't have to share rooms. Students, faculty and staff are asked to get tested for COVID-19 before classes begin on Aug. 24.
"They all must upload their results and some of our students, unbeknownst to them, have tested positive even though they had no symptoms," Cindy Gnadinger, president of Carroll University, said. "We've caught a lot of those asymptomatic students, so they are now waiting at home until they can return."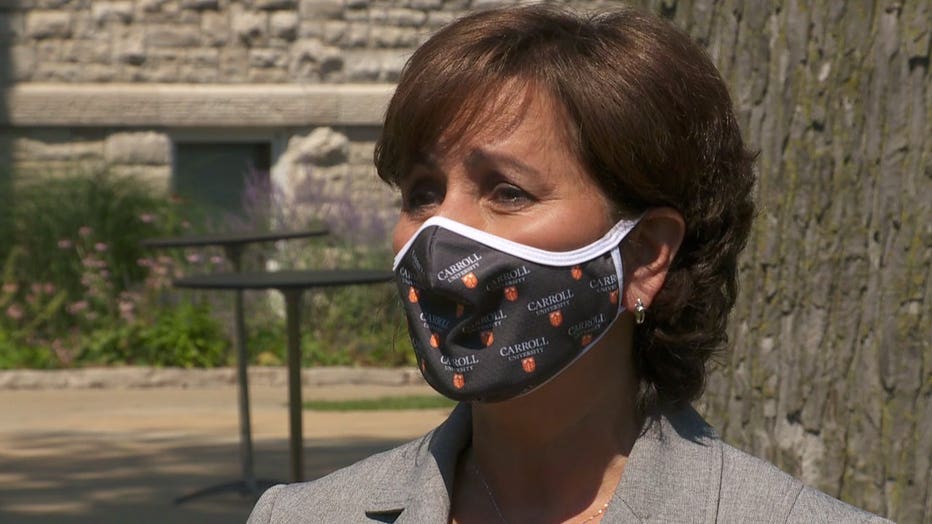 "I think it's normal to be concerned, especially since we're still in this pandemic," said Couch. "I have a lot of optimism with Carroll having it under control."
The university's Aug. 24 start date is one week earlier than when classes would typically resume. The school pushed up the start date so that students won't have to return to campus after going home for Thanksgiving break.
Carroll University, Waukesha
If a student tests positive for COVID-19 after returning to campus, they will be quarantined in an off-campus building and continue their studies virtually until they can safely return.