'I could have drowned:' State of emergency in Dane County after as much as 13 inches of rain fell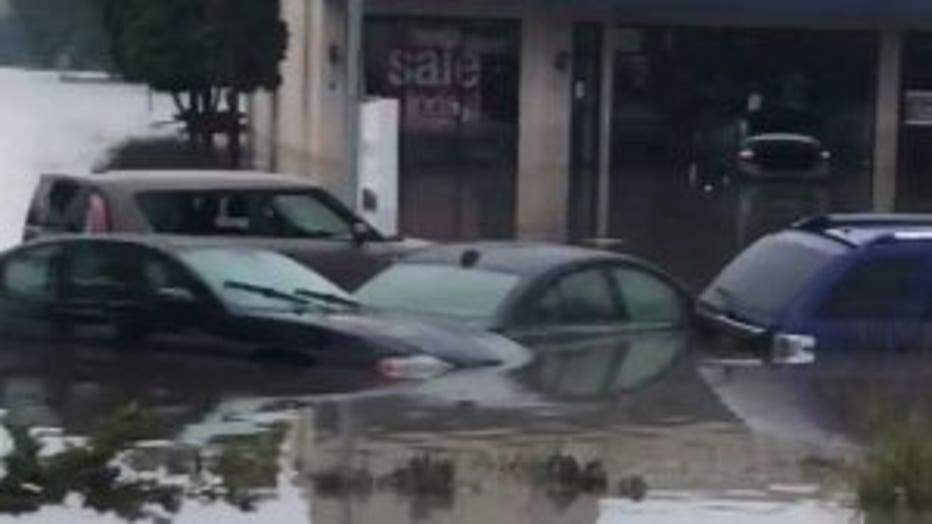 MADISON — Wisconsin officials declared a state of emergency due to torrential rains that caused widespread flooding around Madison.

The National Weather Service estimates that as much as 13 inches (33 centimeters) of rain fell in parts of western Dane County on Monday and Tuesday, Aug. 20 and 21. It flooded major roads and knocked out power to thousands of customers.

"Oh my God, I could have drowned in my car last night," said Alicia Deason.

That realization was sinking in for Deason on Tuesday.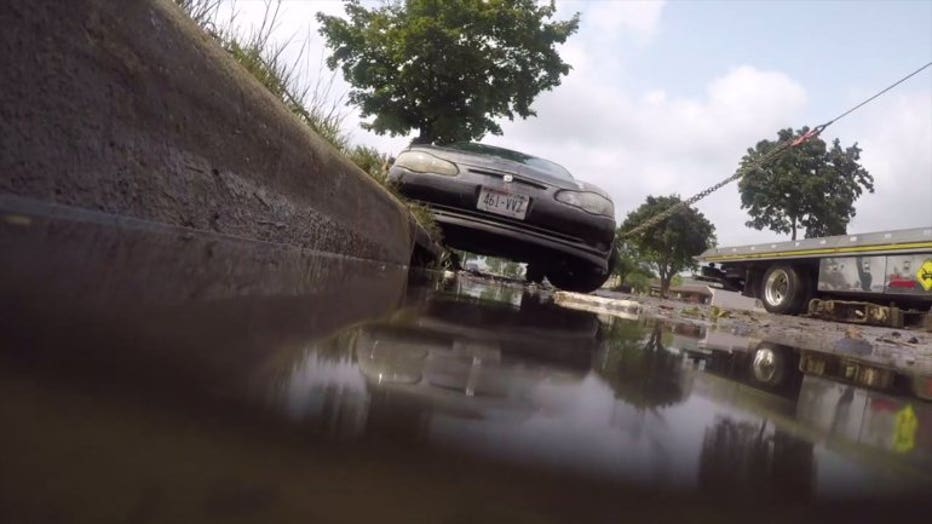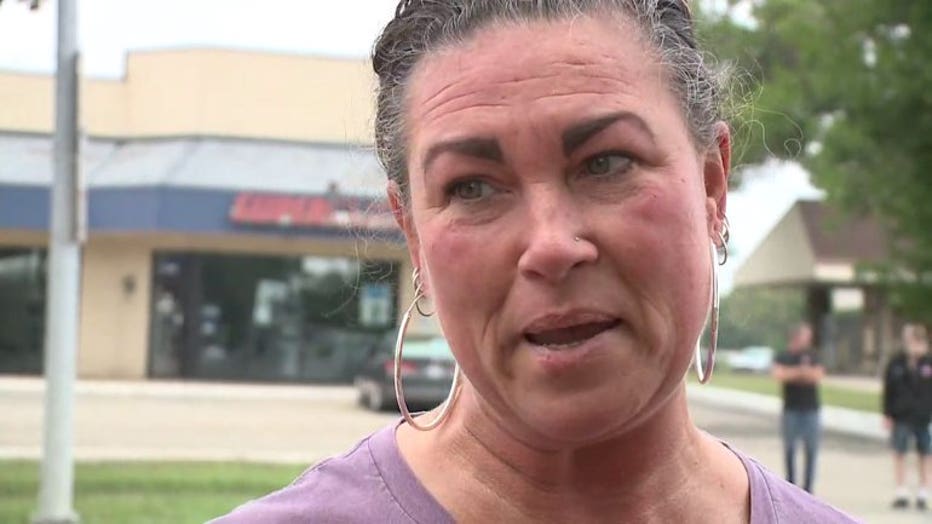 "If I could not have got that door open, I could have easily drowned in that car last night," said Deason.

Deason was trying to leave work Monday night on Odana Road. She was trapped.

"The water just kept rising and it kept making the water wave, just pushed my car right into the big pool of lake and it just started floating. Once it started doing that, I had no control. It just shorted out. I couldn't get my windows down. I couldn't get my door open," said Deason.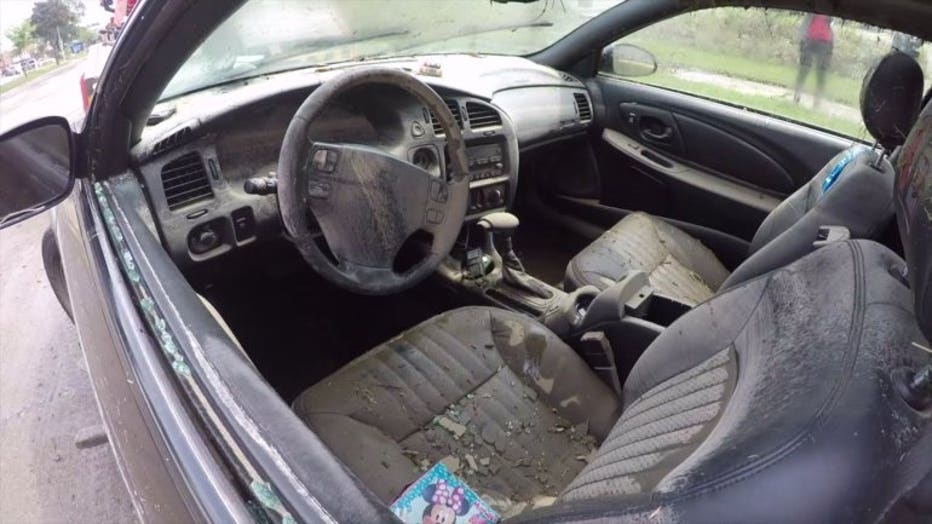 After several attempts, Deason was able to get out. The water was at her neck.

A man a few miles away was not as fortunate. His vehicle was swept into a retention pond. The victim was sucked underneath his car. That man died.




"The water kept rising with the rain. It wouldn't stop raining, so it just kept coming and coming," said Rigo Rodriguez.

Businesses in the area were flooded. "La Michoacana" sells popsicles and ice cream. Thousands of treats were at risk with the power out. A generator couldn't save all the inventory. On Monday night, they were able to provide shelter to those seeking higher ground.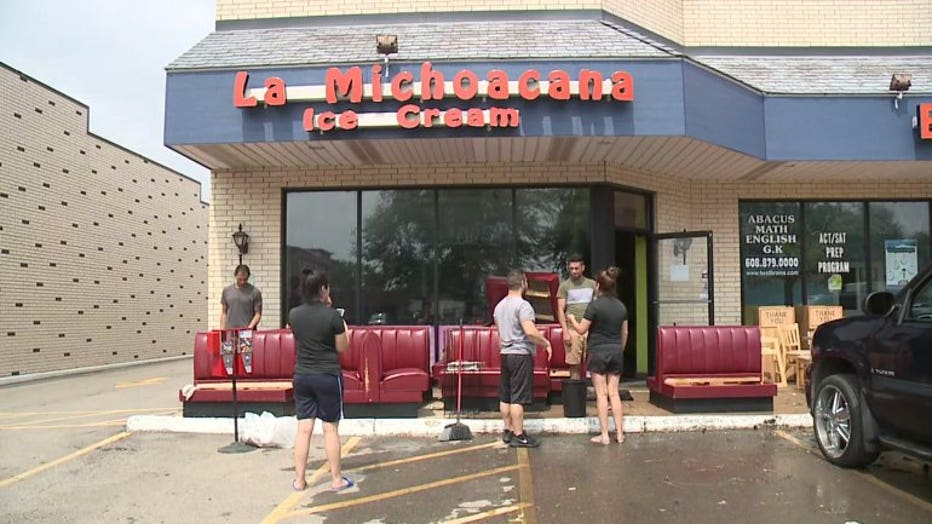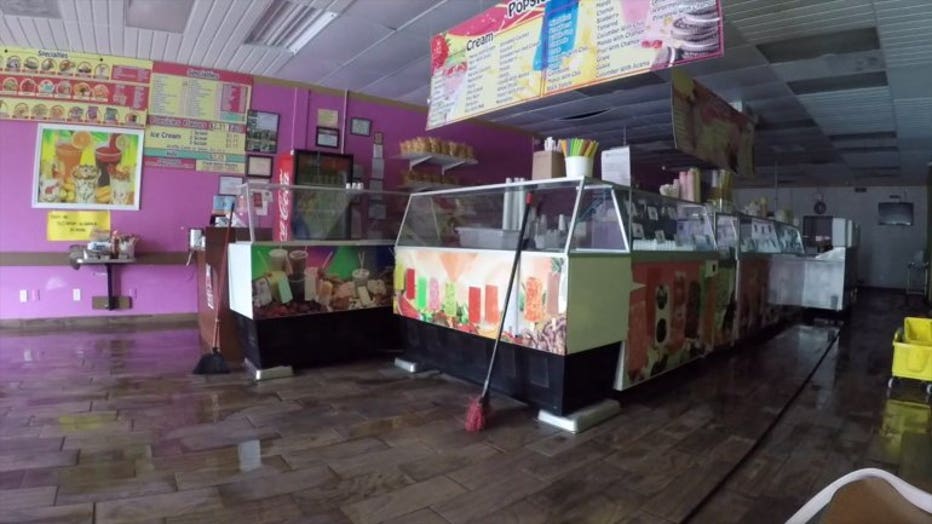 "The kids were kind of freaking out and yeah, it got very high. Who knows what would have happened if they would have stayed outside," said Rodriguez.

Deason said a man was trapped in a car behind her. She tried to break the window, but couldn't. Fortunately, firefighters arrived in time to rescue him.




Dane County Executive Joe Parisi declared a state of emergency a little before 9 a.m. Tuesday. The declaration qualifies the county for state and federal disaster assistance.

Gov. Scott Walker declared a state of emergency in Dane County Tuesday evening. Walker said the state is ready to assist. The governor plans to tour the flood damage on Wednesday. U.S. Sen. Tammy Baldwin and U.S. Rep. Mark Pocan sent a letter Tuesday to President Donald Trump, asking him to provide federal assistance for flood recovery efforts if Walker seeks a federal disaster declaration.

The weather service said it suspects that the downpour broke a Wisconsin record for most rainfall in a 24-hour period. The Madison suburb of Middleton has so far recorded 11.6 inches (29.5 centimeters), but rainfall reports were still coming in. The previous record was 11.7 inches near Mellen in northern Wisconsin, set on June 24, 1946.

Black Earth Creek hit record flood stage with evacuations underway in Black Earth, Cross Plains and Mazomanie, according to Dane County Emergency Management. A temporary shelter was set up at Mazomanie Village Hall.

In Middleton on Tuesday morning, about a hundred people were trapped in a Costco and another hundred were trapped in a Fairfield Inn, WKOW-TV reported. A phone message left with Middleton police late Tuesday afternoon checking on the status of those people wasn't immediately returned.

Dane County Executive Joe Parisi's chief-of-staff, Josh Wescott, said about 100 people had been evacuated in Mazomanie, and sheriff's deputies were using an air boat to reach people still trapped in their homes.

County officials have discovered a number of damaged bridges and culverts and were beginning to put together a full damage report, Westcott said. Parisi declared a state of emergency in the county on Tuesday morning, the first step toward qualifying for state and federal assistance.

Soglin, the mayor, estimated that the flooding has caused at least $250,000 worth of damage to city infrastructure and tens of millions of dollars of damage to private property. He said he expects those estimates to grow as more damage becomes evident in the coming days.

About 6,000 Madison Gas and Electric customers lost power Monday night as the storms hit west of Madison. Power was restored to the majority of those customers by Tuesday morning, but repairs were delayed because the floods made some roads impassable.

The Madison Metropolitan Sewerage District reported receiving numerous calls Tuesday about sanitary sewers overflowing on the city's far west side and in the suburb of Fitchburg.




PHOTO GALLERY