'I can't feel my legs:' Neighbors pulled passenger from violent wreck near 76th and Stark; driver killed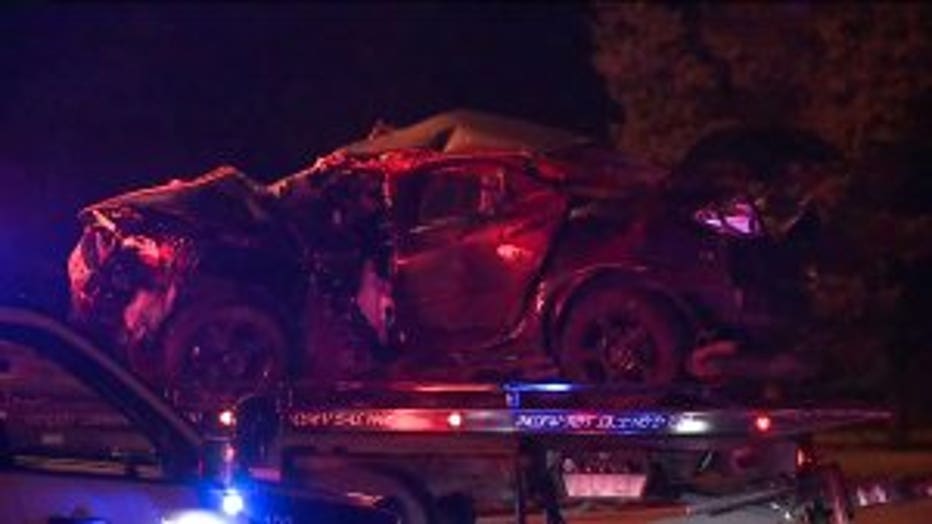 Crash near 76th and Stark in Milwaukee


MILWAUKEE -- One person was killed and another person was hurt when a vehicle slammed into a tree near 76th and Stark Thursday morning, Sept. 5.

It happened around 12:30 a.m., and the crash was captured by a doorbell camera from a residence nearby.

Viewer warning: The video below is graphic, may not be suitable for all viewers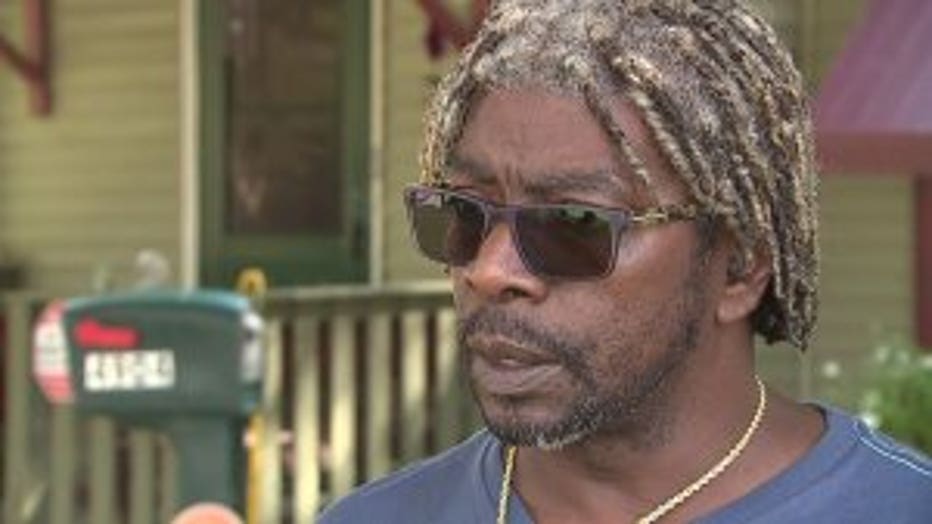 The crash was so intense, a piece of glass ended up embedded in the bark on the tree.

The passenger survived thanks, in part, to Junious Merriweather's actions.

"I heard a thud," said Merriweather. "I knew that when I opened my front door, I was going to see something that I didn't want to see."

Merriweather ran outside to help, stepping over chunks of glass that flew from the vehicle onto his front porch.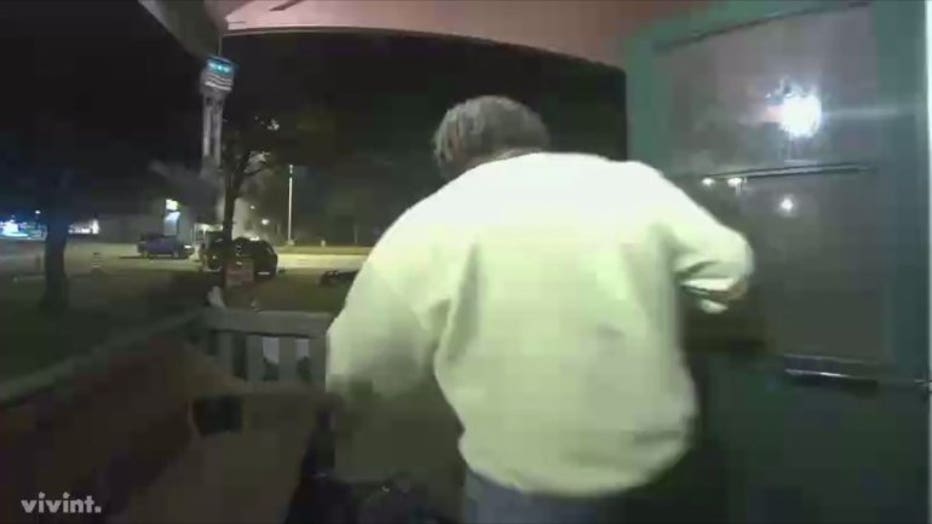 "I proceed to attempt to open the driver's side door," said Merriweather.

Merriweather said the driver was slumped over and unresponsive. The passenger was begging for help, as smoke rose from the vehicle.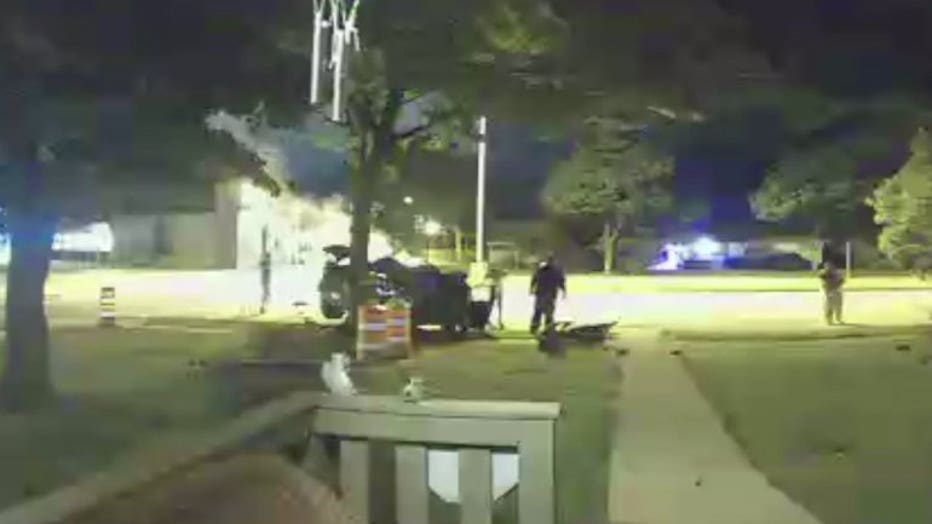 "He said, 'Get me out! Get me out!' We got him out and he said, 'I can't feel my legs,'" said Merriweather.

Merriweather grabbed a knife and crowbar and, along with other neighbors, got the passenger out.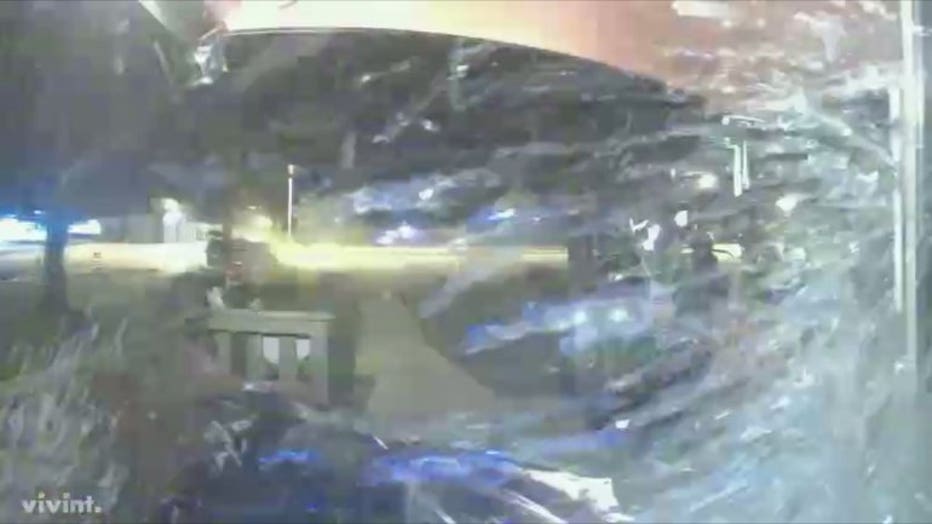 As the vehicle was towed from the scene, car parts were left behind. Hours later, crews removed the plastic and glass lining the sidewalk and stuck in the tree trunk.

Merriweather said he wasn't sure what led to the crash, but knew speed was a factor.

"Slow down!" said Merriweather. "Slow down! You are on the streets. Slow down!"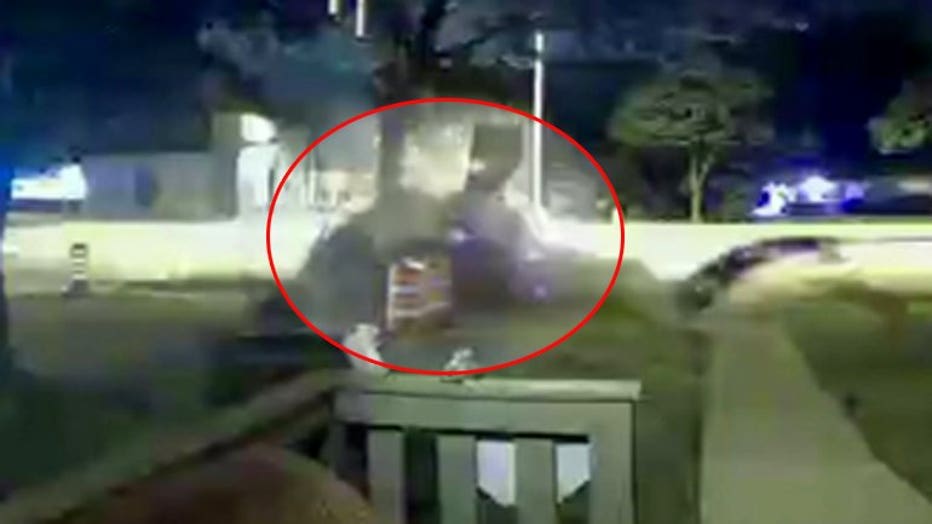 The cause of the crash was under investigation.