"I asked God for help:" After robbery victim set on fire, neighbor who rushed to help him prays for his recovery


MILWAUKEE -- Milwaukee police are looking for three men, wanted in connection with an attempted murder, after a man was set on fire and left to die.

It happened on Saturday evening, September 17th.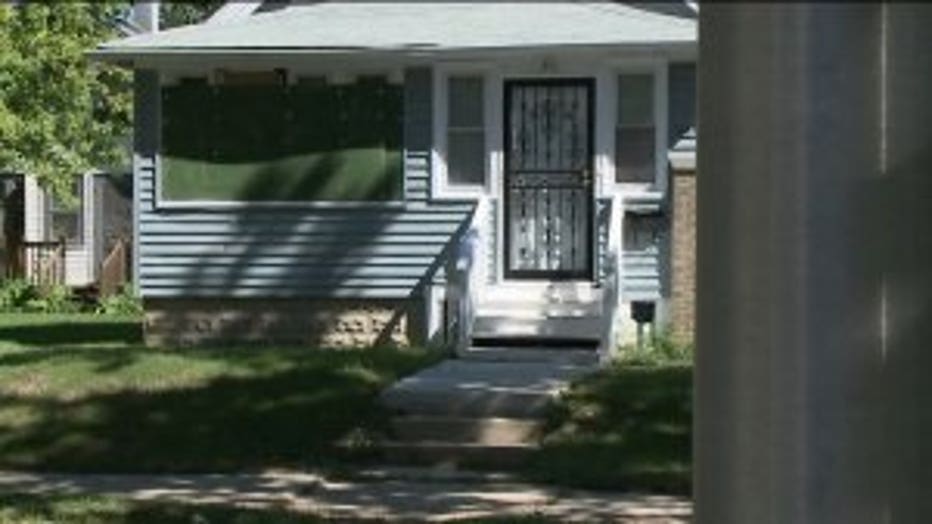 Robbery victim set on fire near 53rd and Clarke


On Tuesday, September 20th, windows were boarded up at the home where neighbors said a man on fire jumped out on Saturday evening.

Bullet holes were present where neighbors said gunfire followed the man.

"I got the clothes off of him because we thought gasoline was on that and he got up and still was burning and he fell against me and we both fell down," Mary Kemnitz, a neighbor said.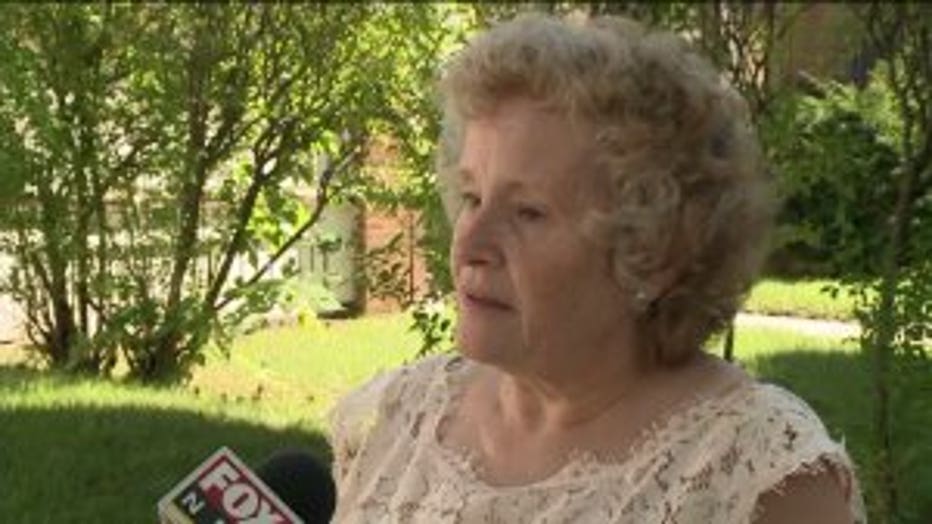 Kemnitz heard the screaming next door and ran over to help her neighbor -- patting the flames until he fell on top of her.

"I thought, when he fell on me, 'oh no! Are we going to burn together?' You can laugh now, but at right at the time, I thought it was scary," Kemnitz said.

The flames seemed to have been smothered by Kemnitz's dress.

"It was, to me, a miracle. I asked God for help. It wasn't extinguishing like I thought it should," Kemnitz said.

On Tuesday, burn marks were present on Kemnitz's leg and her shoulder.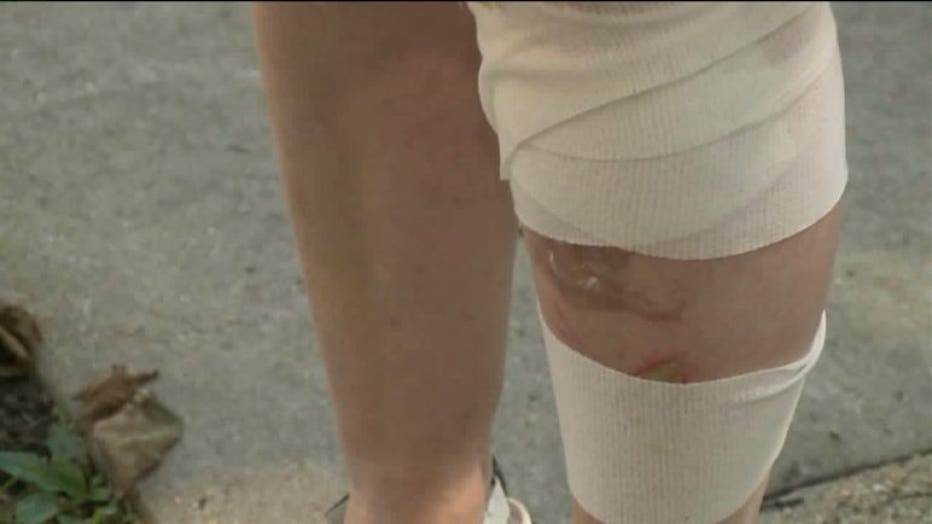 "My leg, my butt, and my shoulder," Kemnitz said.

A search warrant affidavit says the burn victim was with a woman near N. 24th and Fiebrantz earlier in the evening when a man with an assault rifle forced the victim to drive back to his home near 53rd and Clarke.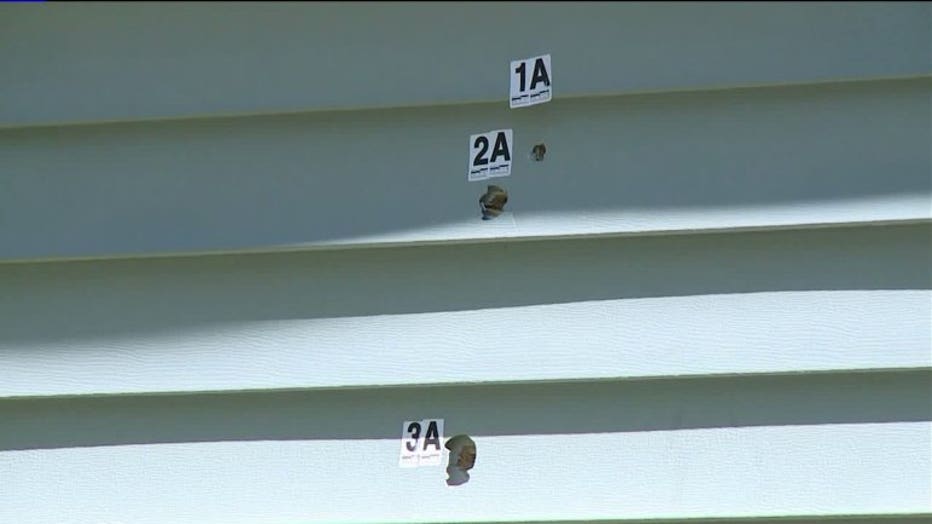 Robbery victim set on fire near 53rd and Clarke


The woman was forced to kneel in the home when she heard a voice saying "get the gas."

The next thing she saw was the victim on fire -- running through the home.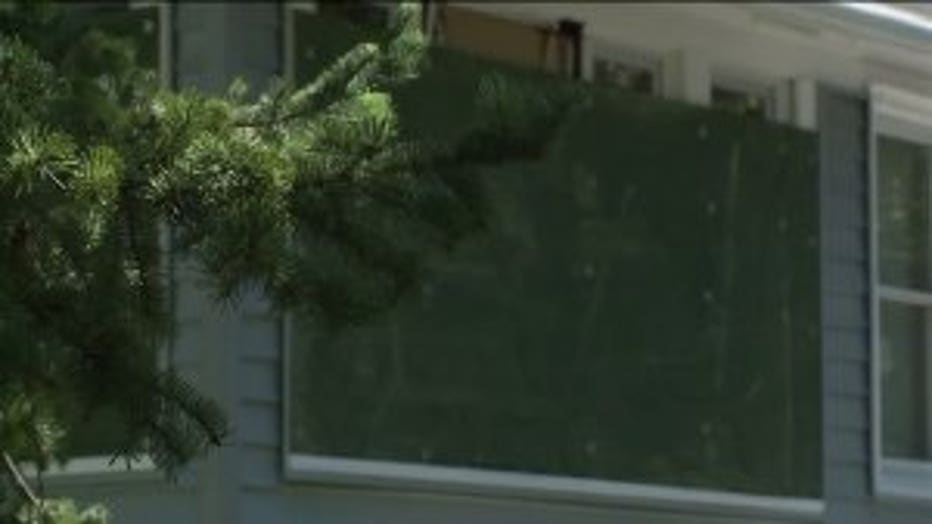 Robbery victim set on fire near 53rd and Clarke


"I just pray for him not to have so much pain and to recover as much as he can," Kemnitz said.

Milwaukee police are investigating a possible drug-related robbery in this case. Police say the victim was intentionally set on fire.

Kemnitz said she knows her neighbor as a nice man who always looked out for her, and she did the same in return.

She said she's shocked someone would try to kill him.

"And to do it in such a horrific way," Kemnitz said.

The victim in this case is receiving care at a hospital.