'I am honored:' Bryan Steil, Ryan's 'hand-picked successor' to face Randy Bryce in 1st District race


BURLINGTON -- Bryan Steil, a former aide to House Speaker Paul Ryan, won the Wisconsin Republican primary race to replace him.

Steil won Tuesday, Aug. 14 over five other competitors. Steil far outraised his opponents and secured the backing of prominent donors and Republicans, including Ryan.

He will face Randy Bryce in November, who won the Democratic 1st Congressional District primary.

Steil is general counsel for Charter NEX Films Inc., an independent producer of polyethylene film used for food and consumer packaging. He previously worked eight years as a corporate attorney at electric motor manufacturer Regal Beloit Corporation.

He is from Janesville, the same hometown as Ryan, in southeast Wisconsin, not far from the Illinois border. The congressional district leans Republican.

Steil's "victory party" was held at the Veterans' Terrace on Milwaukee Avenue in Burlington Tuesday night.

Steil, a UW Board of Regents member immediately earned the backing of the GOP establishment after several other contenders decided not to run.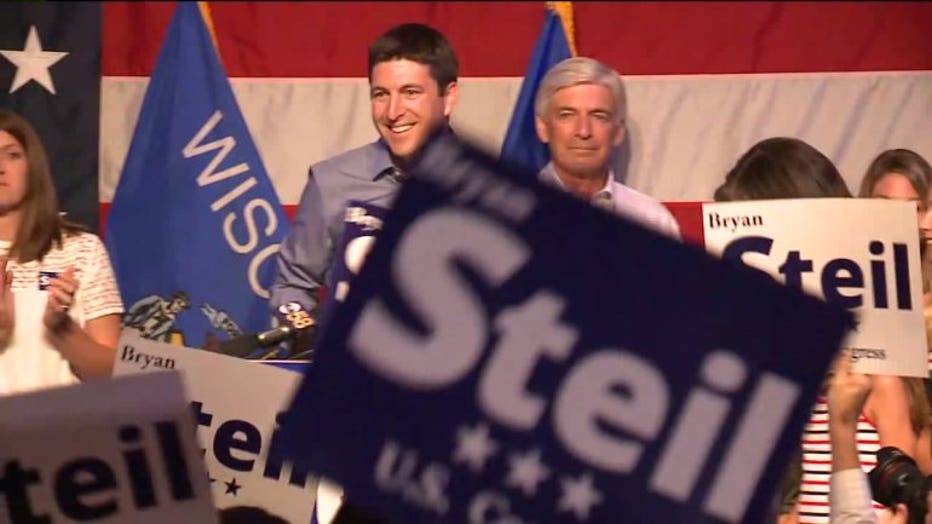 Steil issued this statement after his primary victory:

"I am honored to have the trust and confidence of the voters in Southeast Wisconsin. This fall, voters will see a clear contrast between my problem-solving approach and the far-left policies of my opponent. My opponent wants to take more of your money and send it to Washington. I believe the people of Southeast Wisconsin should keep more of their hard-earned money. I am focused on creating high paying Wisconsin jobs, cutting spending, and lowering the cost of healthcare. I thank my team and supporters for all their hard work over the past few months. I look forward to the next step of the campaign."

Speaker Ryan returned to the campaign trail Monday to support his hand-picked successor. He said he hopes his seat remains red.

"I believe Bryan is going to keep the seat. I think he is the right guy for the job, and I think he fits the district. That's the key," said Speaker Ryan.

It marked the first time Ryan has stumped for Steil.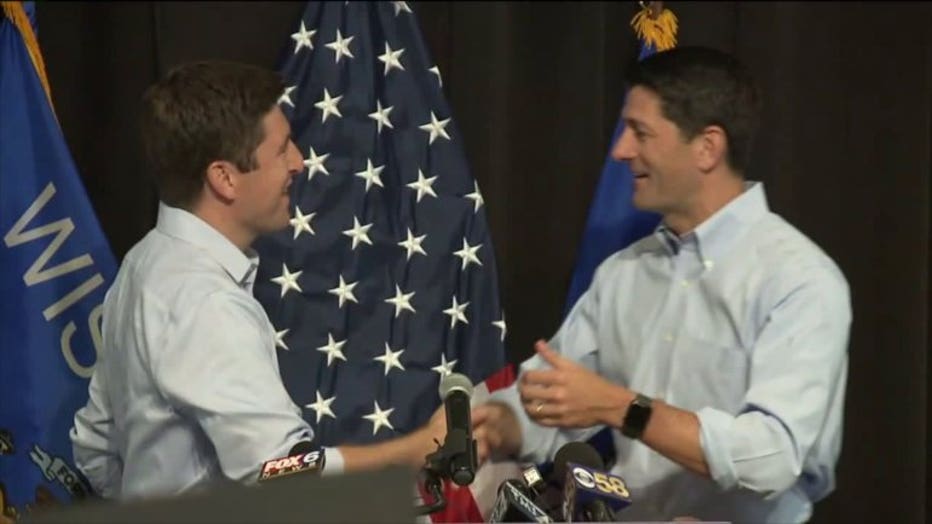 "It feels good to be on the campaign trail. I'm getting to the end of my career and I'm excited to see the next generation come up and step up and serve," said Ryan.

Steil's four opponents in Tuesday's primary were applications engineer Kevin Steen and U.S. Army veteran Nick Polce, both political newcomers, are running in the Republican primary. So too is Jeremy Ryan, a liberal known as a prominent protester in Madison who ran as a Republican against Ryan in 2014 but got only 6 percent of the vote. Another former Ryan foe, Paul Nehlen, is running after he was banned from Twitter earlier this year for racist and anti-Semitic posts. Nehlen has paid his wife more than $37,000 out of his campaign account. Ryan's campaign has said Nehlen is not fit to hold office.

Ryan announced in April he would not seek re-election. His goal is to mentor leaders and spend more time with family.

The Democratic primary featured Bryce and teacher and school board member Cathy Myers.