"Huge project:" Welding of steel begins as construction gets underway on controversial streetcar


MILWAUKEE -- Sparks were flying in downtown Milwaukee on Tuesday, April 4th as the controversial streetcar project moves forward. Some special equipment arrived, marking a big milestone.

On Tuesday, workers moved the steel rails, and welded them into a long piece of track.

"It looks like it really is a huge project," Brianne Harris said.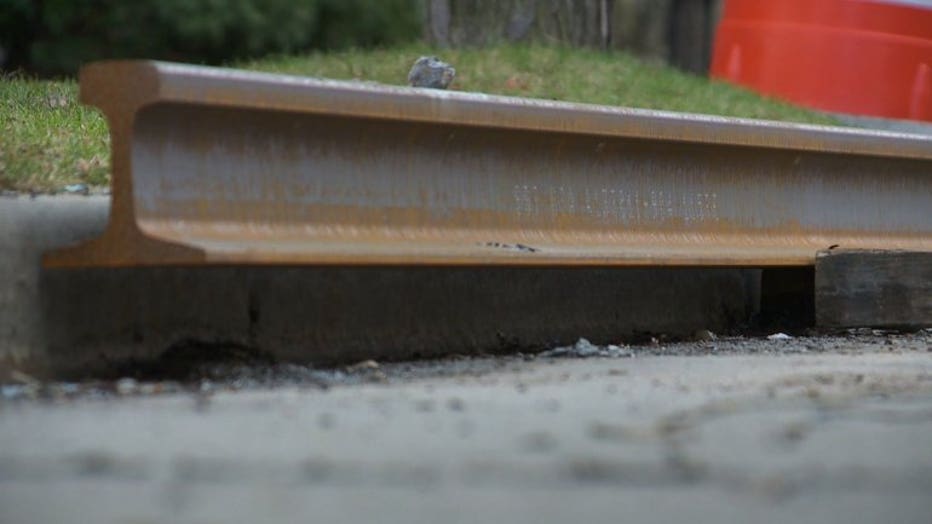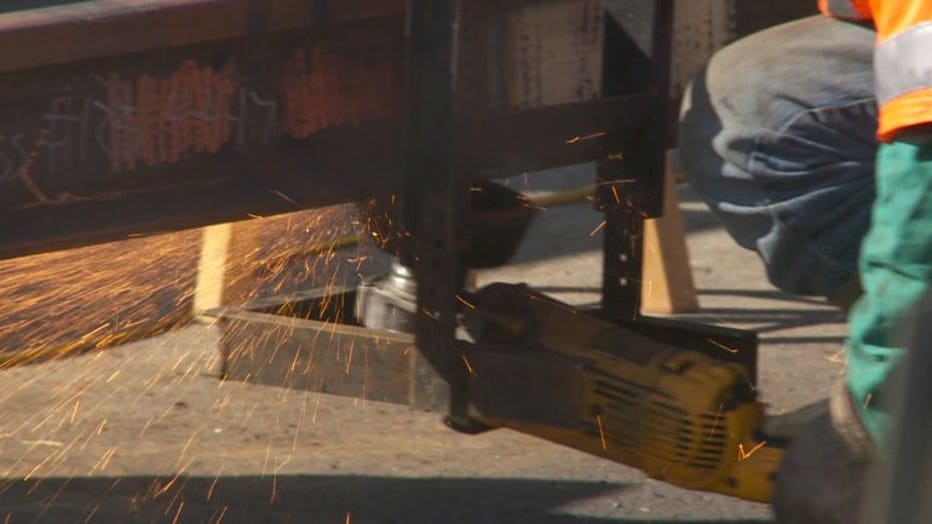 "Walk down the street to class and all of a sudden there is huge equipment there and sparks flying everywhere. It's kind of cool," Josh Maas said.

On MSOE's campus Tuesday, students got a firsthand lesson.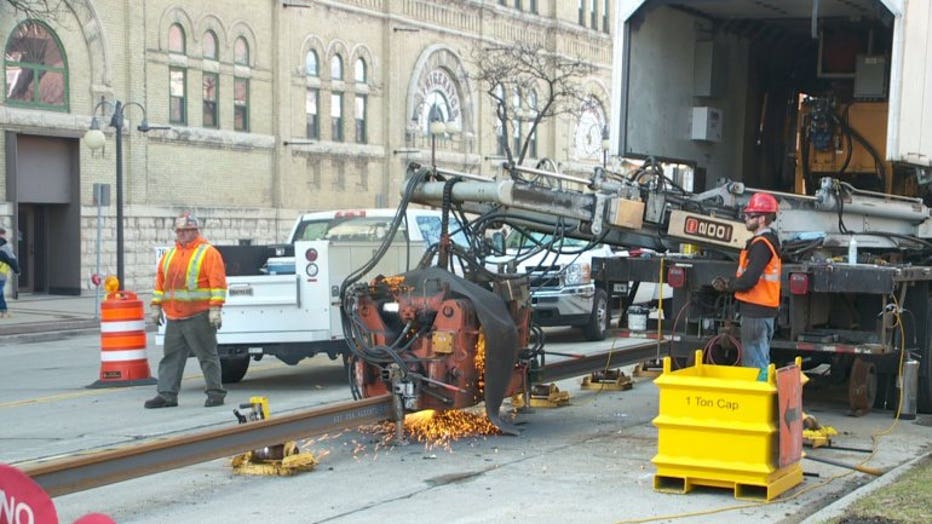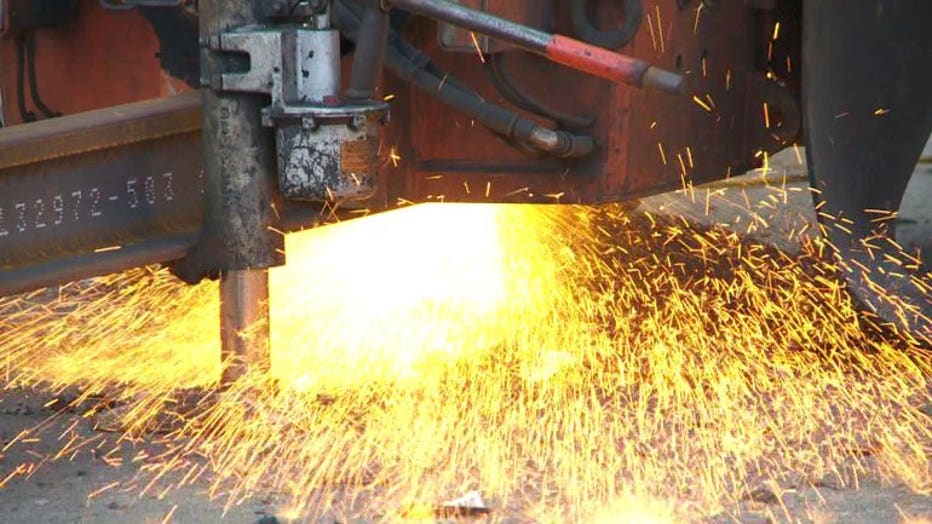 "I'm a construction management major, so it's fun for me. I don't know how other students feel about it," Harris said.

For the first time, welding was underway on the controversial streetcar project, with 80-foot sticks of steel eventually becoming a 320-foot piece of track. The line that will eventually run from the Intermodal Station through the Third Ward, Cathedral Square and the Lower East Side was being put together.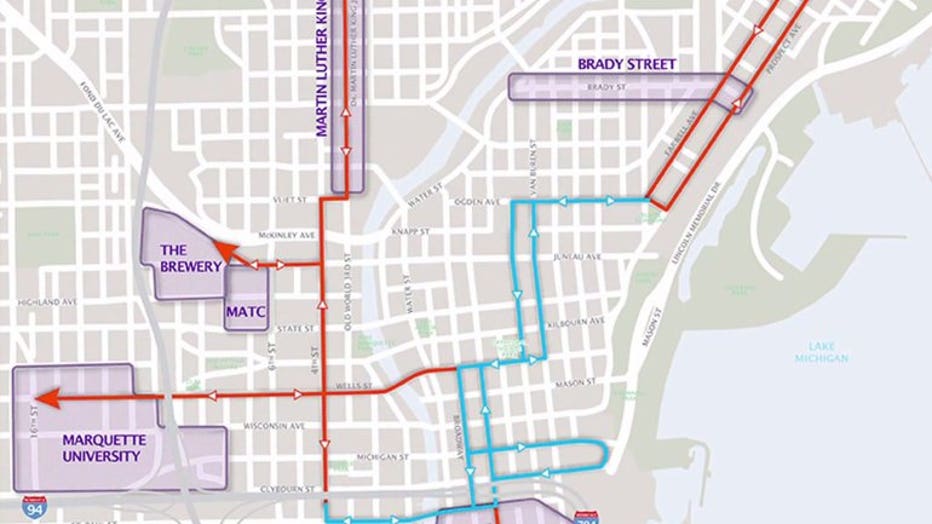 A city spokeswoman said there are few pieces of equipment in the country that can do this kind of work, and it was in Milwaukee Tuesday, along with some inconveniences.

"It's hard for studying with construction going on," an MSOE student said.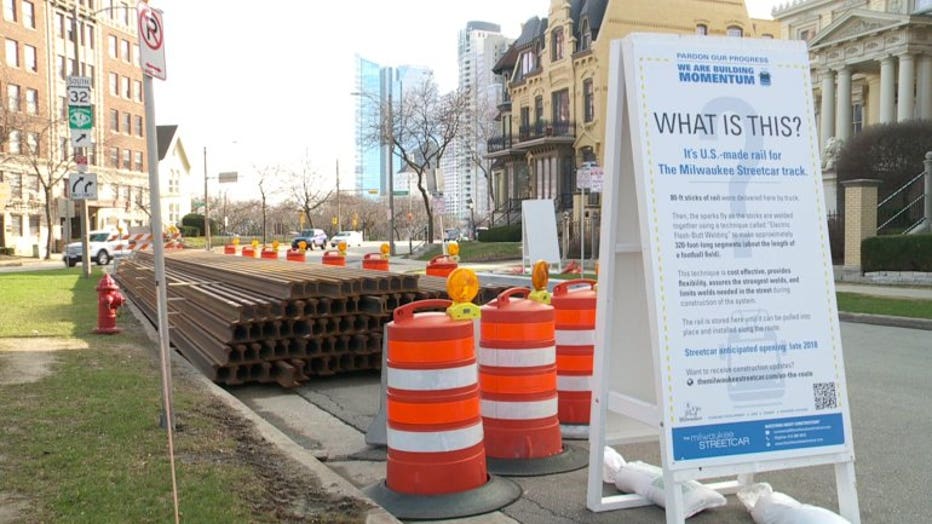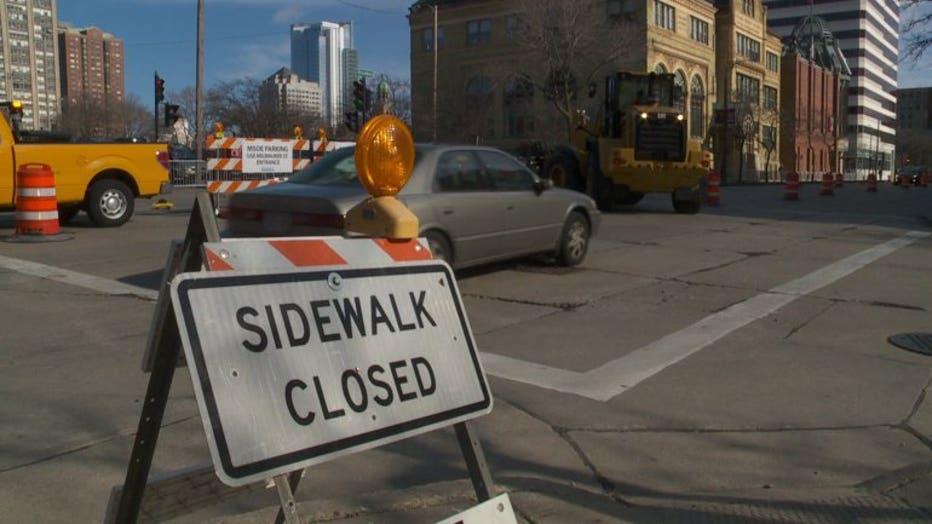 Orange cones were out in the area, as parking spaces become a premium.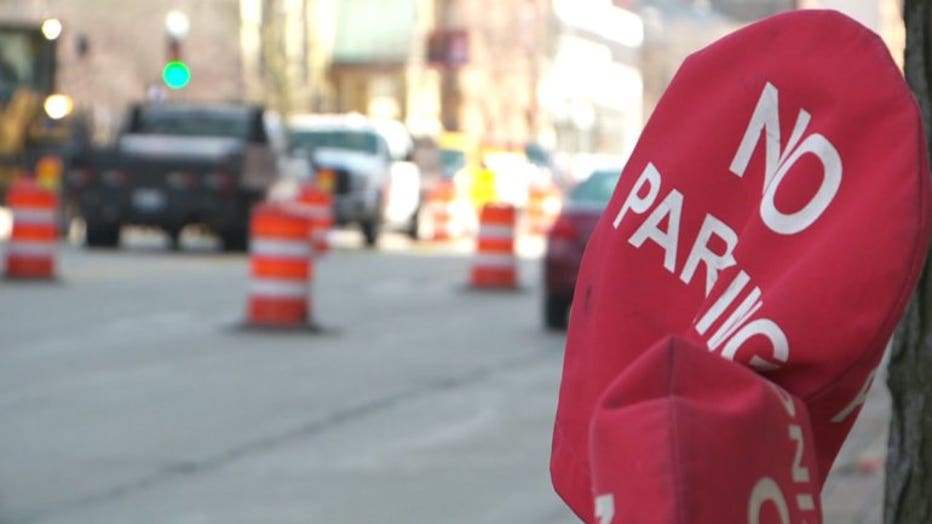 Work on Phase 1 of this project is expected to last through late 2018.

"I'm kind of excited to see it in action. That's for sure," Maas said.

CLICK HERE to learn more about the streetcar project.