How will they work? Fire & Police Commission hears public testimony on body cameras for MPD


MILWAUKEE -- It was members of the public who demanded Milwaukee police officers start wearing body cameras, so it was only fitting that the public had the opportunity to weigh in on Tuesday evening, September 29th on how they want these body cameras used.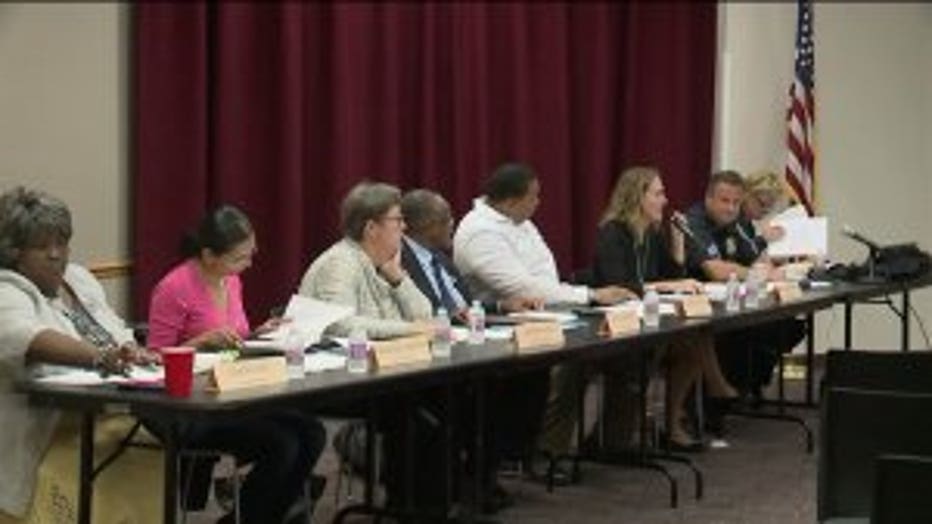 Fire and Police Commission hears public testimony on body cameras for MPD


The city of Milwaukee's Fire and Police Commission heard public testimony regarding the implementation and use of body worn cameras by Milwaukee police officers.

MPD plans to utilize 1,200 body cameras by next summer.

MPD officials say the goal is to begin with 200 cameras on October 12th. From there, the hope is that 300 more cameras can be distributed to officers in December, another 300 in March 2016, and then 400 in June 2016.

But first, the Fire and Police Commission must approve a policy for these body cameras -- that includes scenarios where officers would activate and de-activate their body cameras.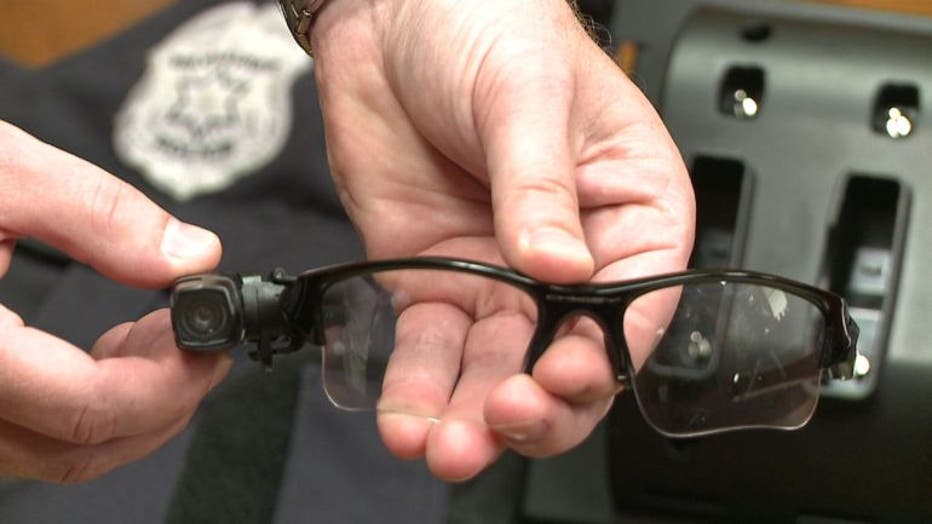 "It`s more important to me to get the statement rather than have to worry about the victim having to worry about future consequences for being on video," Milwaukee Police Sgt. Doug Wiorek said.

Some of the listed examples of situations where a body camera may be de-activated include interviews with children, sexual assault victims, witnesses who simply don't want to be recorded, or a casual encounter (one where there's no call for service or anything to be enforced.)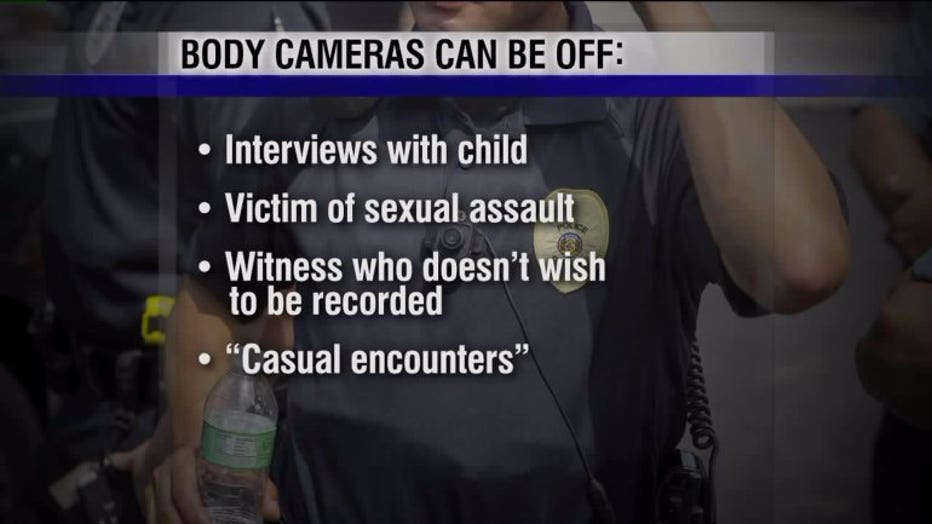 When MPD body cameras can be turned off


The vast majority of those who provided testimony Tuesday evening said the cameras should record an officer's entire shift.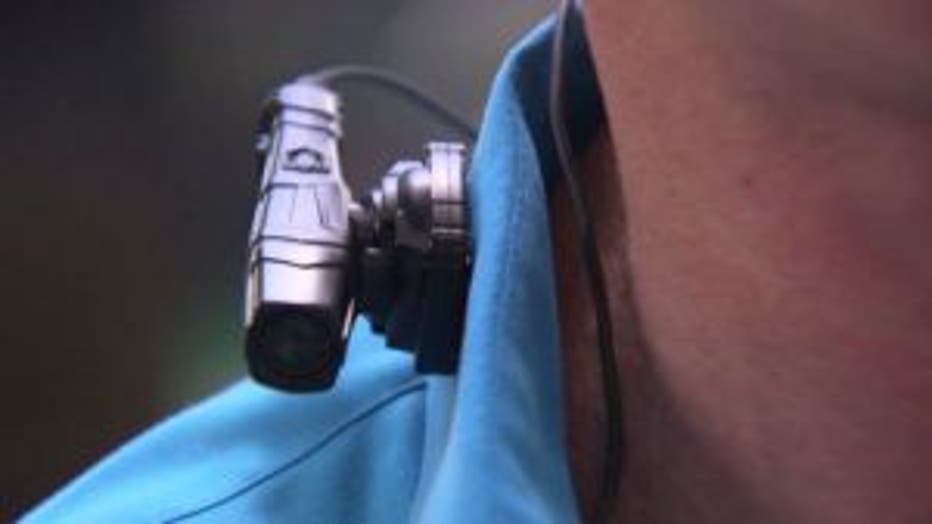 "If officers control when and where these body cameras are filming, just how will the public be able to trust them to maintain their own accountability?" Alan Schultz said.

The body camera videos would be considered public record.

Police say to protect privacy, the videos could be blurred or redacted before they are released.

"I`d like to have more information spelled out about how that works and how it may limit the public records request process," Mary Watkins said.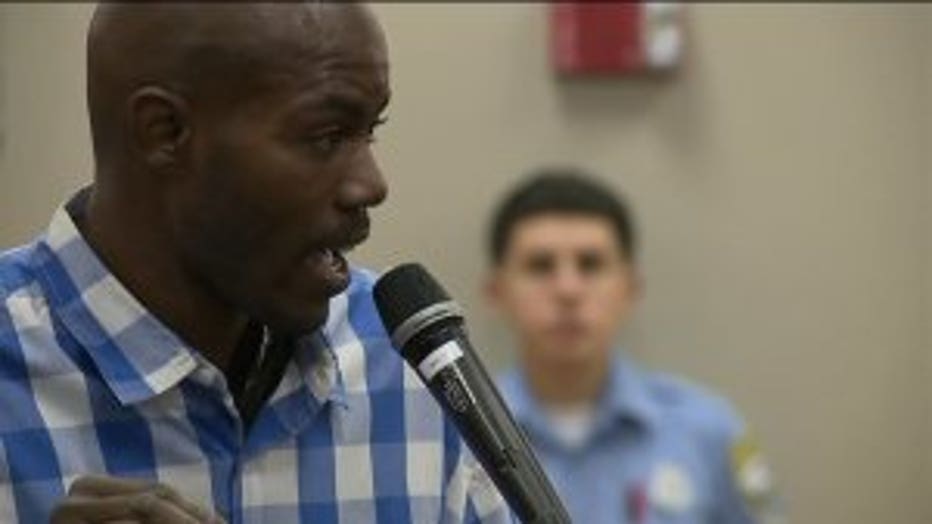 One of the final speakers, Nate Hamilton, said these concerns demonstrate why FPC commissioners need to hold off on approving these body cameras.

"October 12th, which is my birthday, I will not be celebrating the body cameras on that day. They will not come out on October 12th because we are not ready as a community to deal with that," Hamilton said.

The Fire and Police Commission is scheduled to vote on the body camera policy at its next meeting, which is set for Thursday, October 1st.

However, the FPC chairman told FOX6 News if there are still unanswered questions, they'll hold off on voting this week.