House Speaker Paul Ryan wins 9th term in Congress


JANESVILLE -- House Speaker Paul Ryan has won a ninth term in Congress.

Ryan, a Janesville Republican, defeated challenger Ryan Solen, a Mount Pleasant Democrat, in Tuesday's election.

Ryan was first elected to represent southeastern Wisconsin's 1st Congressional District in 1998. He succeeded John Boehner as speaker last year.

Ryan took pointed criticism from Republican presidential candidate Donald Trump in October after Ryan told House members he would no longer defend or campaign for Trump.

Ryan made the pledge after a tape surfaced of Trump making predatory remarks about women in 2005.

Ryan was in Janesville on election night -- where he delivered his victory speech. He said the polls were showing Tuesday night could be a great night for America, and mentioned one candidate by name -- but it wasn't Trump.

"There are a lot of races we want to watch -- Ron Johnson's race, all the others. There are races we want to watch. So like you, I'm eager to watch the rest of the evening, to enjoy this evening with you, so thank you so much for coming out. God bless you all," Ryan said.




Following his victory, the real suspense for Ryan's future will play out over the next few days in Washington.

Republicans will retain their majority Congress. Will they re-elect Ryan as speaker?

There have been some rumblings from Capitol Hill that some Republicans are upset with Ryan -- believing he was too late to get aboard the Trump train.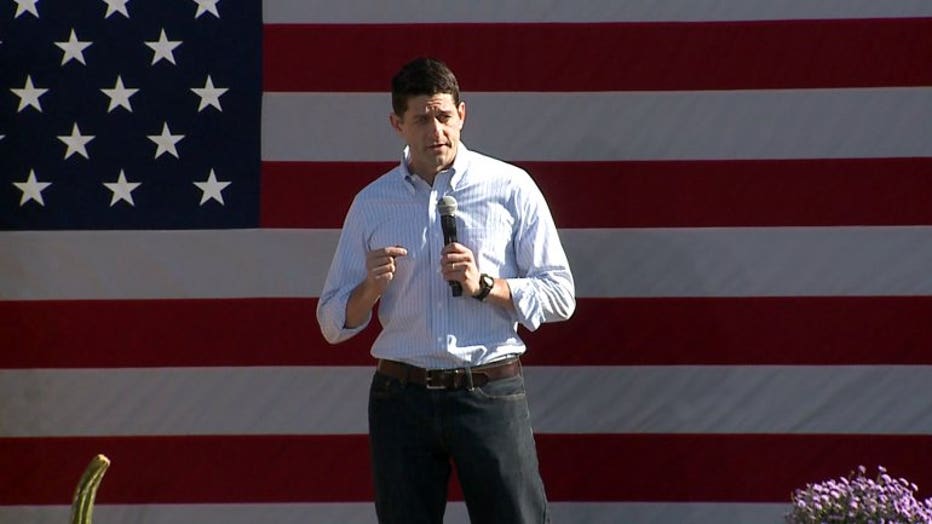 In October, Ryan said he would focus his energy entirely on keeping Republicans in control of the House. Those remarks were in response to the leaked audio of lewd comments Trump made about women more than 10 years ago.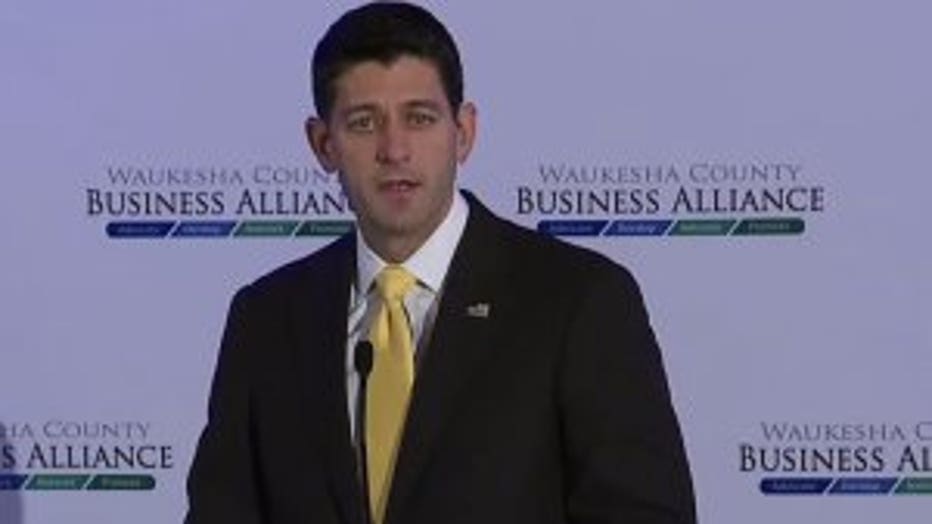 The following week, Trump supporters chanted anti-Ryan slogans at a rally in Green Bay.

This past weekend though, ahead of election day, Ryan sung a different tune -- saying he would be willing to campaign alongside Trump as a scheduled appearance.

"If our nominee came in West Allis and I was in Wisconsin, I was gonna show up. Why? Because I think we need to unify as Republicans and get out the vote," Ryan said.

Trump's scheduled rally in West Allis was later canceled.

For Ryan now, the question going forward is will he remain speaker. He has said he would run again for the position. But beyond that, what kind of relationship would he have with the president, whether it's Hillary Clinton or Donald Trump?