Hot & sticky as kids return to class, but principal says: "That's how it always goes!"


WEST ALLIS -- It was a hot one Tuesday, September 1st as kids headed back into the classroom, and a new school year began. FOX6 Weather Expert Vince Condella says the official high in Milwaukee was 90 degrees -- reached around 1:30 p.m. It was the fifth time this year we've been at 90 degrees or hotter.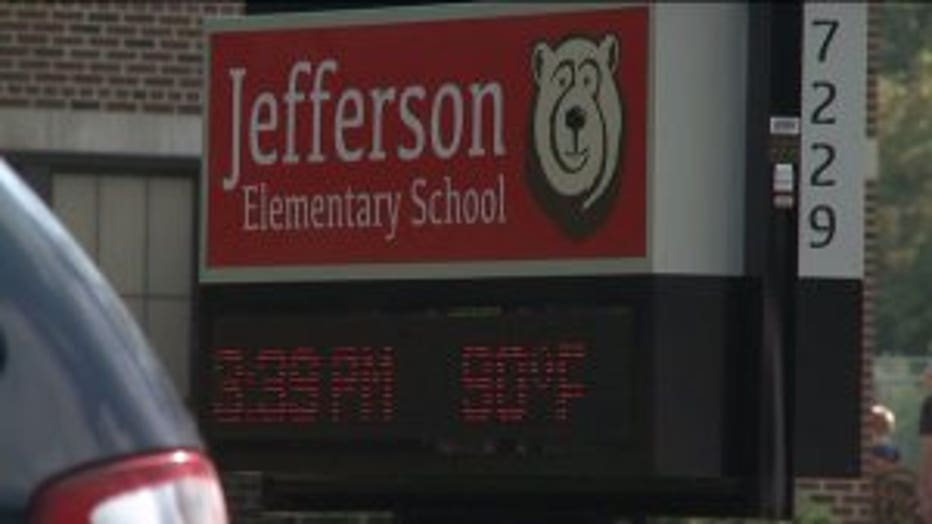 Jefferson Elementary School


The principal at Jefferson Elementary School in West Allis says she predicted the first day of school would be hot and sticky.

"We're gonna wait till it's 80s, sunny -- and then we'll bring you back in. I was right! That's how it always goes on the first day of school," Principal Lynn Wall said.

Only the office is air-conditioned at Jefferson Elementary School, and Wall said it just got hotter as the day went on.

"It`s a three-story brick building, and so as you go up each level, it goes up probably five to 10 degrees, so on the third floor, it is sweltering," Wall said.

The hot weather returned just in time for kids to head back to school. This, after we saw cooler temperatures last week.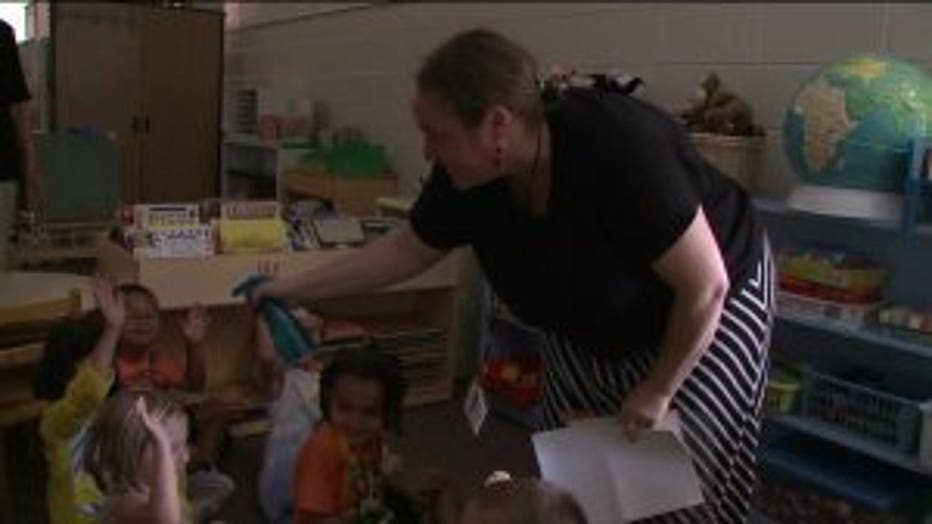 Jefferson Elementary School


Mrs. Galewski is retired from Jefferson Elementary School -- but she was so excited for the first day of school that she came back to her old classroom Tuesday to volunteer.

"Kindergarten is the most wonderful thing in the world. Why would I miss the first day?" Galewski said.

Mrs. Galewski found the coldest bubbler in the building -- and filled up squirt bottles to help keep the kiddos cool.

"She was spraying the water on me because we were hot!" Anabel Bohringer, a kindergartner at Jefferson Elementary School said.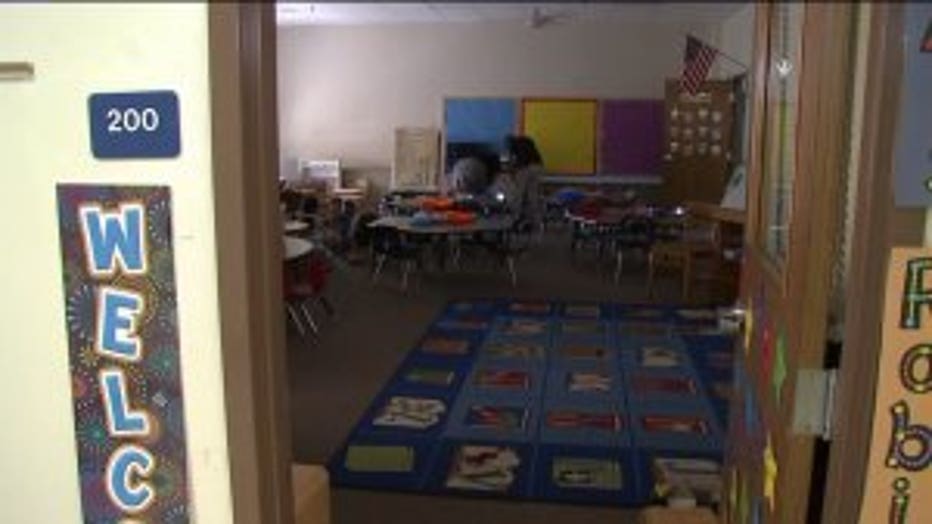 Jefferson Elementary School


On Tuesday, the lights were turned down inside the school, bottled water was welcome, and the fans were blowing -- all in an effort to keep the kids as cool as possible as this new school year got underway.

"Fans everywhere! People are bringing them from home. We have fans here in the classrooms and some of the rooms have ceiling fans now to just at least stir up (the air)," Wall said.

The FOX6 Weather Experts say it'll be hot and humid again on Wednesday -- before temperatures cool a bit later in the week as the winds shift to the southeast.

Principal Wall says the "first day formalities" are finished, so students CAN wear shorts to school on Wednesday.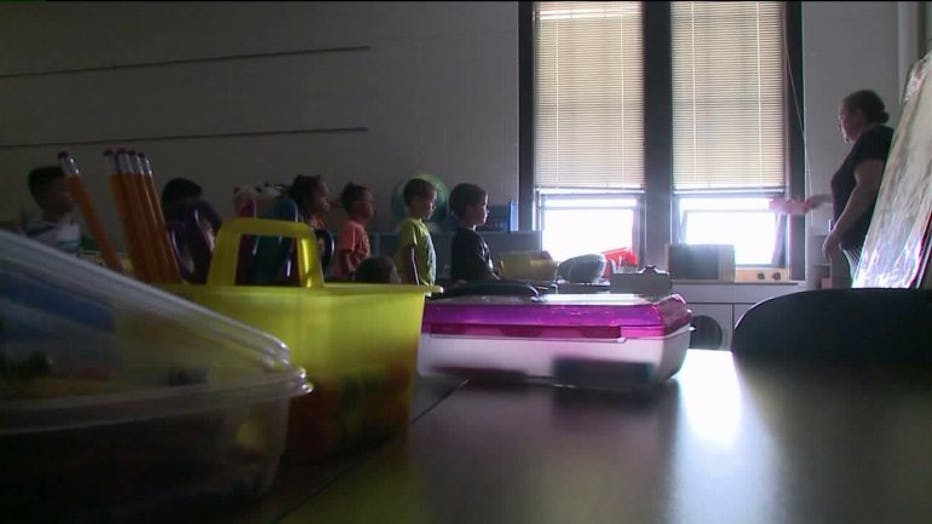 Jefferson Elementary School


CLICK HERE to monitor the forecast, via FOX6Now.com.