Horicon woman charged with OWI in crash that injured her 3-year-old daughter


DODGE COUNTY -- 32-year-old Noelle Deehr of Horicon was charged on Friday, September 23rd for her alleged involvement in a crash that injured her three-year-old daughter. Deehr faces a felony charge of operating while intoxicated causing injury (2nd offense, minor child in vehicle).




The crash happened Thursday afternoon, September 22nd on Town Road MM, west of Jefferson Road, in the Township of Ashippun. A preliminary investigation shows that an SUV was westbound on Town Road MM when Deehr lost control — causing the vehicle to enter the south ditch, strike a steep embankment and utility pole.

The three-year-old girl was ejected from the vehicle. She was flown from the scene by Flight For Life to Children's Hospital -- her bones broken, her liver lacerated. The radio dispatcher said the car rolled on the child's legs.

Drunk driving convictions in 2004 and 2006 apparently did not make Deehr right her wrongs.

According to the criminal complaint, one of the deputies investigating the scene "observed that Noelle's eyes were extremely bloodshot and glossed over." The deputy also "could detect some slurring in Noelle's speech" and "detected a strong odor of intoxicants coming from her person."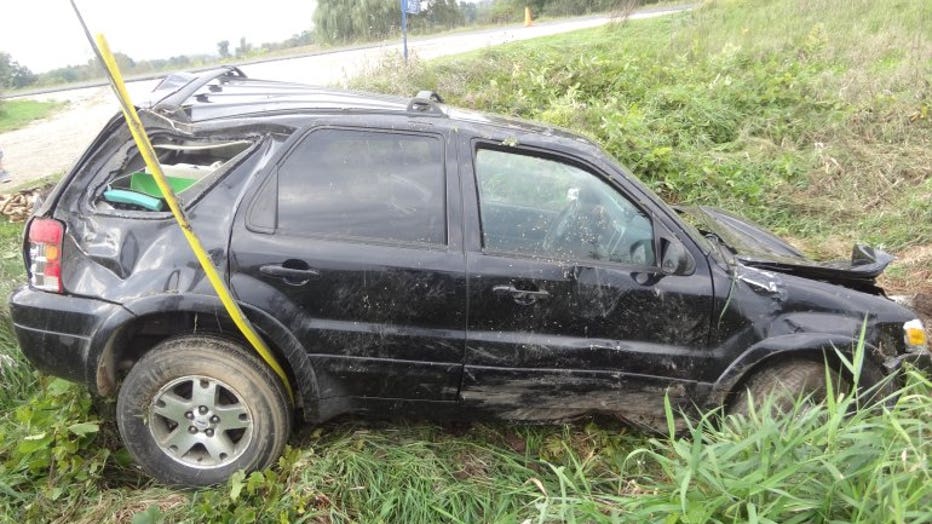 The deputy says Deehr was "argumentative and defensive and stated that she had not been drinking today but had a few cocktails the night prior." She told investigators she swerved to avoid hitting a turkey -- and that is how she ended up crashing into the embankment.

A preliminary breath test was administered on Deehr. The complaint indicates Deehr "provided a very weak sample resulting in a .226."

"She didn't learn from the first two times that she was arrested and now you're putting your child's safety at risk; not even a teenager, a child in a car seat not properly strapped. You're behind the wheel of a vehicle, highly intoxicated, you're not only putting the public at risk, but your own child," said Dave Schmidt, Dodge County Sheriff.

If convicted, Deehr faces up to 12 years in prison and $20,000 in fines.