Honoring fallen service members at Wisconsin Memorial Park: "We must live lives worthy of their sacrifice"


BROOKFIELD (WITI) -- Memorial Day is an opportunity to celebrate the start of summer, but more importantly, it's a chance to remember those who have given the ultimate sacrifice: the men and women of our military who have died while serving our country.

As rain fell Sunday, May 24th, American flags sprinkled Wisconsin Memorial Park as fallen military members were remembered.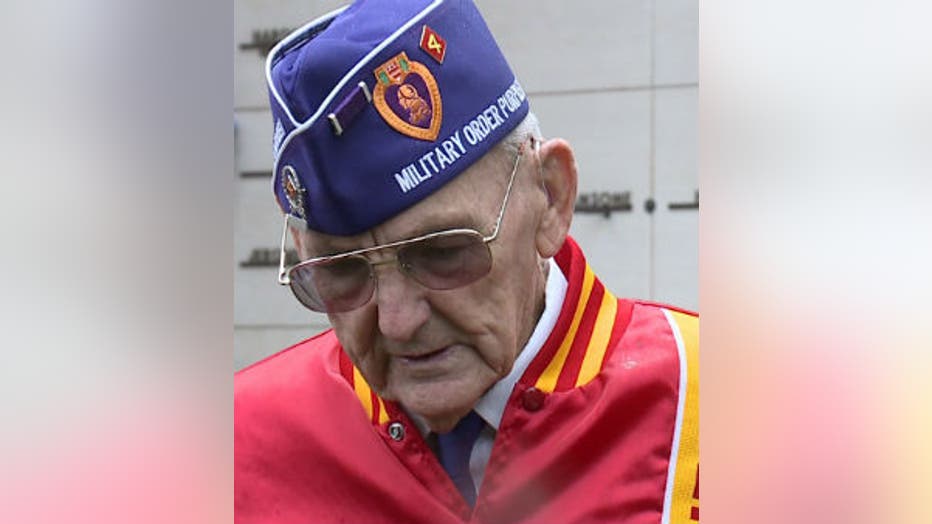 "I think of them every day and pray for them every day. This is a special day," Clayton Chipman said.

On this Memorial Day weekend, Clayton Chipman was thinking of his friends and fellow Marines who lost their lives during the Battle of Iwo Jima.

"Now my main focus is on veterans -- honoring them and remembering them, and making sure that our morals and values that come out of our constitution are taught and understood," Chipman said.

As a member of the Military Order of the Purple Heart for life, Chipman, a World War II veteran joined the Marine Corps League in honoring Marines who have passed away in the last year. This, during the annual Marine Memorial Service.

As a bell tolled, names were read as those in attendance took time to reflect.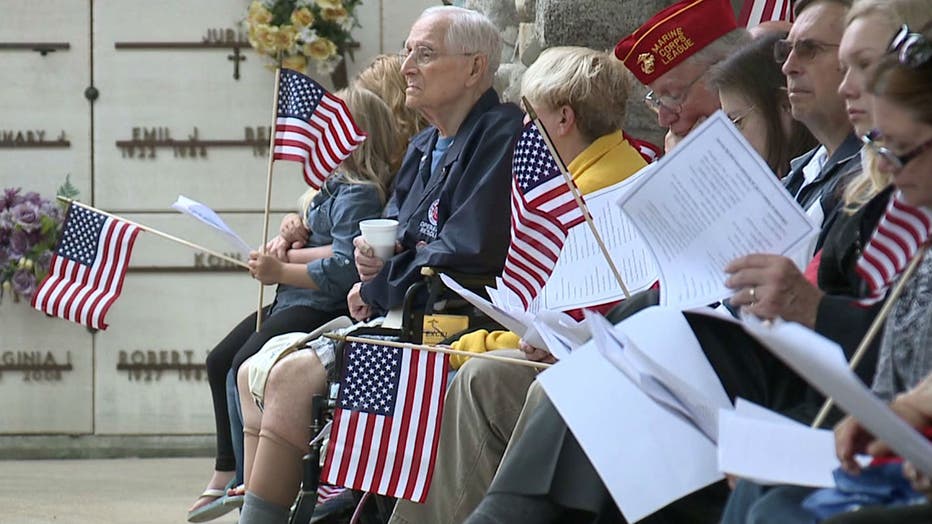 "I think we have to reflect on what it is that free gift of freedom means to most of us,  and we do that by living a life worthy of their sacrifice. We should be involved in our communities. We can make them better. We have that ability. As a tribute to those giving their lives, we should be living virtuous life," Tom Ludka, Waukesha County Veterans Service Officer said.

Service members were remembered for fighting and defending our freedom while hymns were sung and prayers were spoken in a salute to those who are no longer with us.

"We feel it`s important to pass this on to our children so they realize the lifestyle they have, everything they have is due to people who have paid the price," Chipman said.

Sunday's ceremony preceded events of remembrance being held on Monday -- including Milwaukee's Memorial Day Parade. Chipman is grand marshal of that parade.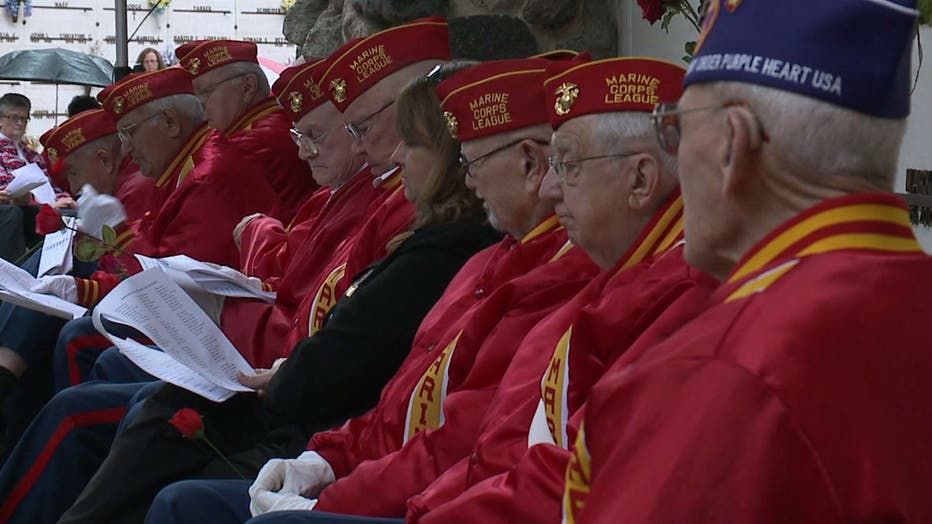 The parade steps off at 2:00 p.m. Monday, May 25th. It begins at 4th and Wisconsin Avenue, and goes east to the War Memorial Center. This year's Memorial Day Parade is the 150th in Milwaukee.