Honored for their heroics: Brian Murphy, Sam Lenda receive Congressional Badges of Bravery


OAK CREEK/WASHINGTON, D.C. (WITI) -- Two years after the tragic shooting at the Sikh Temple of Wisconsin in Oak Creek that killed six, Congress has recognized two heroes. Oak Creek Police Lieutenant Brian Murphy and Oak Creek Police Officer Sam Lenda were presented with Congressional Badges of Bravery.

Sikhs and community members gathered at the temple on the two-year anniversary of the day a white supremacist shot and killed six worshippers.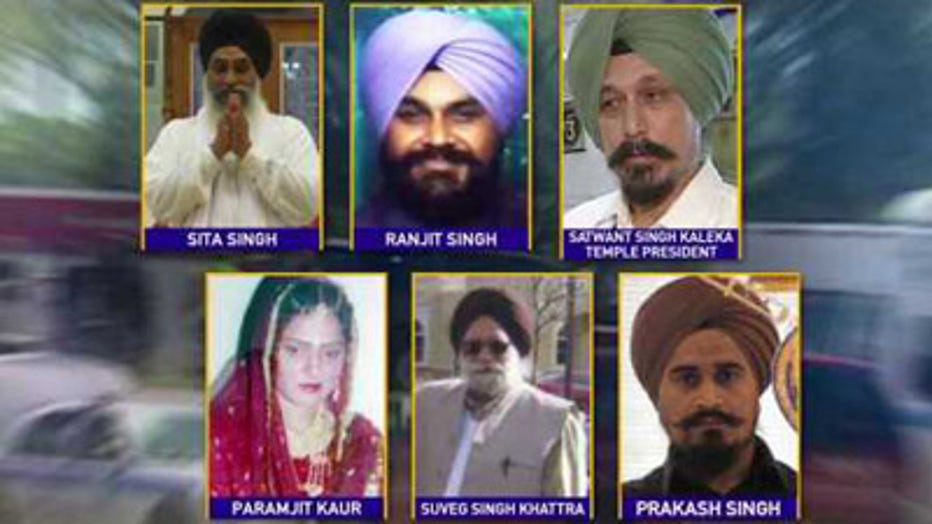 Members of the Sikh Temple of Wisconsin held a remembrance ceremony Tuesday evening. They remembered the six who died and those who were wounded, including one priest who remains unable to move or talk.

A ceremony on Wednesday, August 6th honored two Oak Creek officers who responded to the 2012 shooting -- Brian Murphy and Sam Lenda.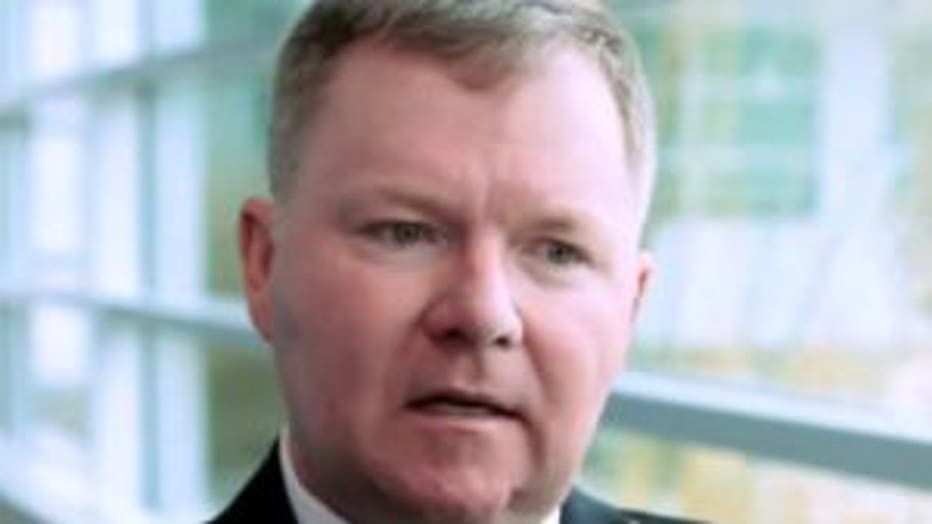 Murphy was the first to arrive at the temple on the day of the shooting. He was shot 12 times, including in the throat, arm and leg, and he has lingering disabilities. Lenda was able to wound the gunman, who later killed himself.

On Wednesday, Murphy and Lenda each received a Congressional Badge of Bravery.

Lenda says the past two years have been a blur. He says he doesn't consider himself a hero.

"Most important thing is knowing the honor I'm getting was paid for six people. That's a part -- heroes are those that lay down themselves at the altar of freedom," Lenda said.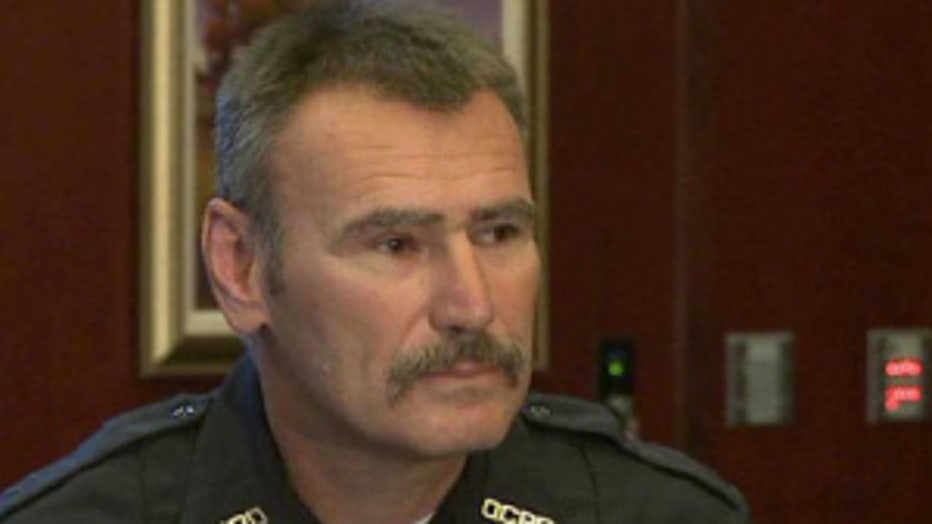 "It was six minutes -- from when the dispatch call came in, to when the conflict was over -- because of these two men," Rep. Paul Ryan said during Wednesday's ceremony.

"They weren't your kin, and yet you were willing to lay your life down for them. Now that's a friend indeed," Congresswoman Gwen Moore said.

"One thing I have learned from the Sikh community is being your brother's keeper and helping people who can't necessarily help themselves, which has gone back hundreds of years and when you listen to it and you look hard at it, you understand that we are our brother's keeper," Murphy said.

"There is still going to be evil out there. It walks among us. But what has happened in this community, I've seen that people have come together," Lenda said.

Also honored Wednesday -- several lawyers who provided free legal counsel to several of those impacted by the Sikh Temple shooting.

CLICK HERE for a full collection of our coverage since the day of the tragic shooting at the Sikh Temple of Wisconsin in Oak Creek (August 5th, 2012.)