Home at last: Remains of Korean War veteran returned to Wisconsin


MILWAUKEE -- The wait is over for a Wisconsin family. After 66 years, a soldier's remains were returned home from Korea.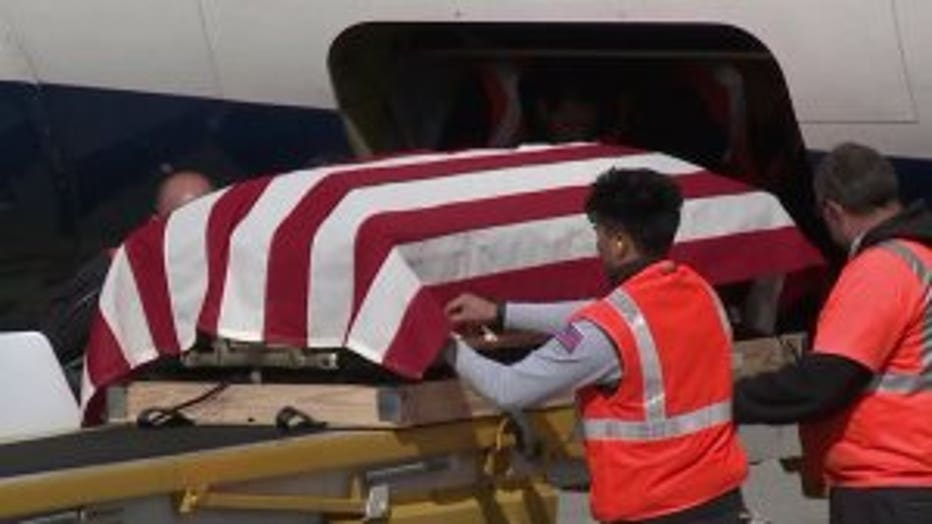 Remains of Corp. Donald Hendrickson returned to Wisconsin


On the tarmac at Mitchell International Airport on Thursday, October 13th, family members gathered to watch as the remains of Army Corporal Donald Hendrickson returned home. At 19 years old, Hendrickson was reported missing in action in North Korea. That was in December 1950.

Hendrickson was declared dead in 1953. For decades, relatives recalled sharing stories and looking at letters to maintain their memories -- all while hoping to one day retrieve his remains.

"Whether it was from our mother, our grandmother, we heard about him. And it was as if he was, he was there. We were getting to know him, as we were growing up," said Beth Elder, Hendrickson's niece.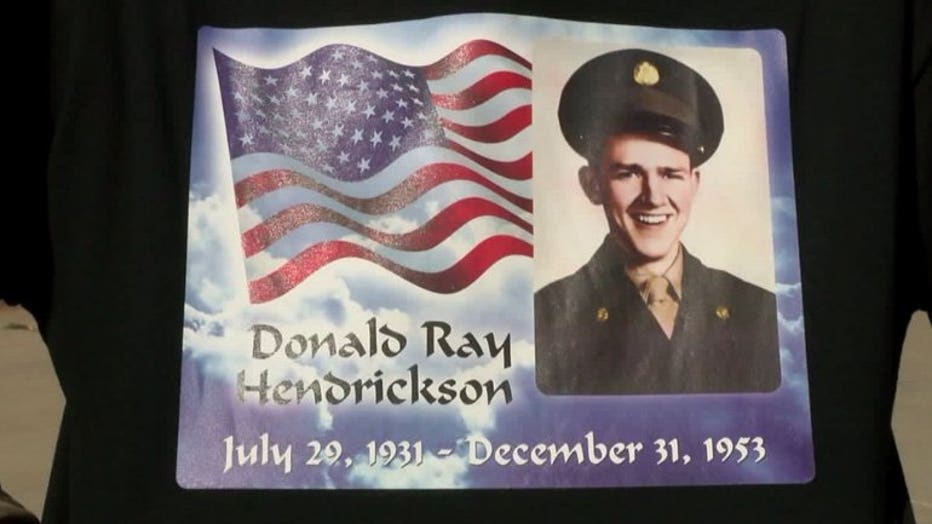 "Gram saved all of his letters. And so, we've been pouring through his letters. So, we've learned a lot about him," said Barbara Truman, Hendrickson's niece.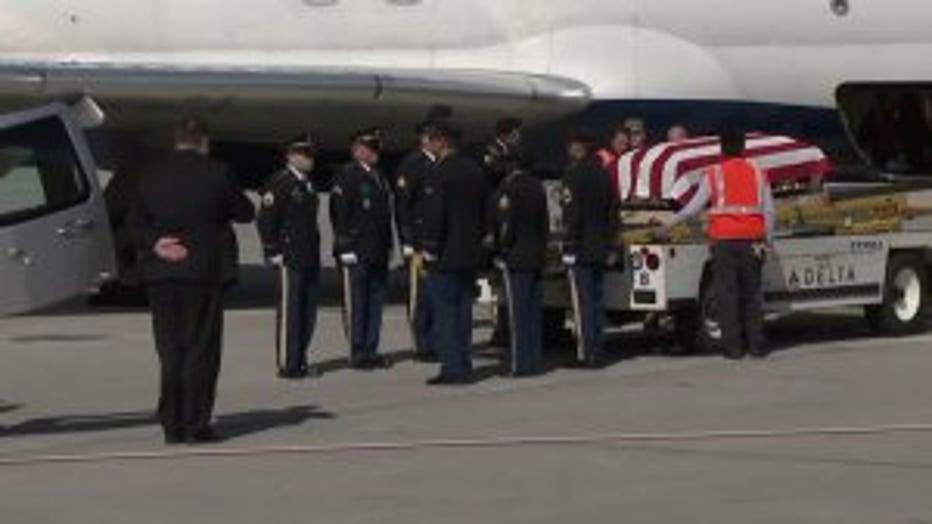 Remains of Corp. Donald Hendrickson returned to Wisconsin


In 2001, Corporal Hendrickson's remains were discovered. Through DNA analysis, they were matched with relatives who accompanied the Janesville soldier back home to his final resting place.

"Grams never quit trying. Never quit trying. This was her dying wish. This was our mother's dying wish. They're all smiling, together now," Elder said.

Hendrickson will be laid to rest in Janesville's Oak Hill Cemetery. Services are scheduled for Saturday, when an executive order from the governor will have flags fly at half staff to honor Hendrickson.