'His family deserves justice:' State officials release statements on death of George Floyd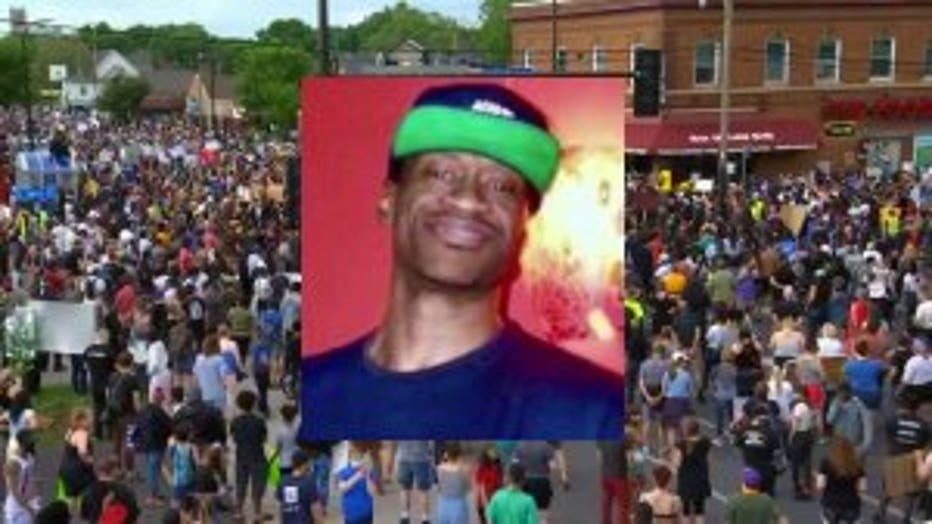 MADISON -- Gov. Tony Evers and Wisconsin Attorney General Josh Kaul on Friday, May 29 released statements on the death of George Floyd. Floyd died after a police officer knelt on his neck for several minutes even after Floyd stopped moving and pleading for air.

Fires continued to burn Friday morning in Minneapolis and nearby St. Paul, and National Guard members were being stationed in locations to help stem looting.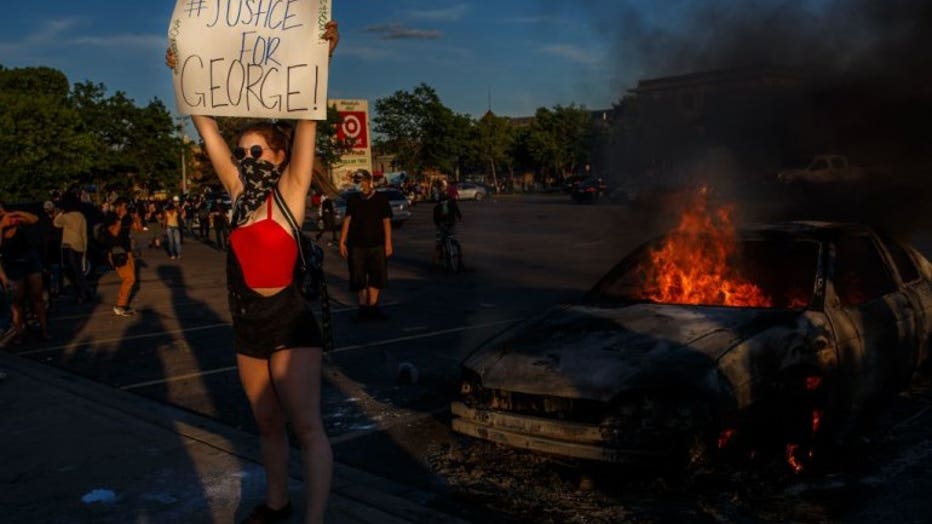 A protester outside a Target store near the Third Police Precinct on May 28, 2020 in Minneapolis, Minnesota, during a demonstration over the death of George Floyd (Photo by KEREM YUCEL/AFP via Getty Images)


Protests formed in Milwaukee on Friday in response to Floyd's death. Kaul said what he saw in the video that showed the officer kneeling on Floyd's neck would have lead to charges -- and anger.

"People are right to be outraged by what they saw in that video," Kaul said. "I'm outraged by what I saw on that video. And think speaking out about how it's wrong, and sending a message that this kind of conduct is absolutely unacceptable, is something that people have a right to do, but I'm also glad to see people are doing it."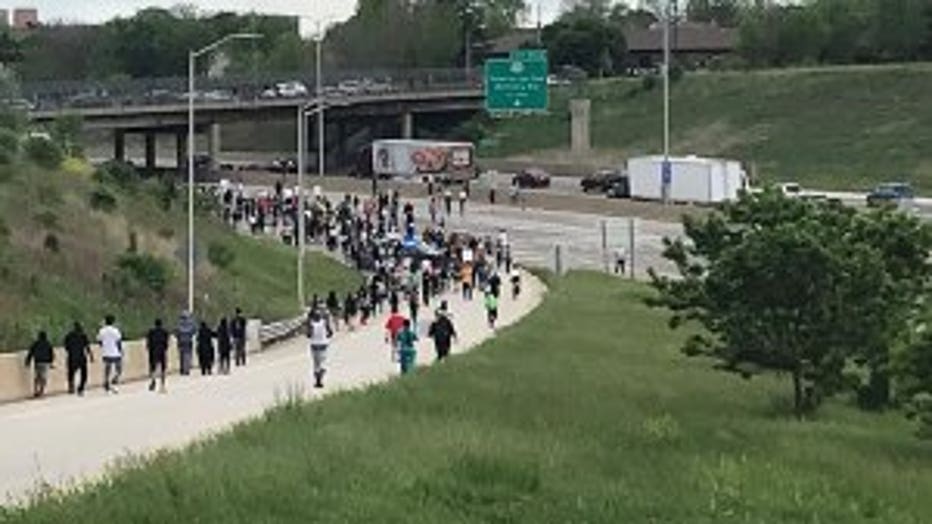 Protesters march, walk onto I-43 at North Avenue, Milwaukee


Meanwhile, State Rep. Christine Sinicki said: "When you look at what's happening across the country -- New York, Minnesota, where else did I see it -- there are violent protests erupting over this, and Milwaukee is better than that. We want to hear you."

In a call with Milwaukee community leaders, Gov. Evers listened to frustrations surrounding the events in Minneapolis which have sparked protests across the U.S. Gov. Evers also said we all must confront racism and everyone must act.

Gov. Tony Evers

"Earlier this week, another Black life was extinguished before our eyes. His name was George Floyd. He was 46. His life matters and his family deserves justice.

"There was no empathy or humanity in his death. This was not an anomaly. We hear the echo of the words of Eric Garner. We relive the pain of the death of Black Wisconsinites like Dontre Hamilton, Ernest Lacy, and Sylville Smith. Frustration and anger about systemic injustices are always justified.

"Folks in Wisconsin should be able to protest peacefully and to report on these events without the fear of being unsafe or arrested. And if you're exercising that right, please wear your masks and keep social distance as best as you can.

"We must see the trauma, fear, and exhaustion of being Black in our state and our country. We must offer our empathy, we must offer our support, but most of all we must offer our action. The solution isn't in one person, it's in all of us, together. We must confront our comfortability with racism. We must reestablish trust with communities of color. We must be willing to listen, we must be willing to be uncomfortable, we must be willing to do the work."

Attorney General Josh Kaul

"What America witnessed happening to George Floyd in Minneapolis was not, in any true sense of the phrase, law enforcement. It was torture and murder, under color of law," said AG Kaul. "Justice demands that those involved in this depraved crime be prosecuted to the full extent of the law."

Lt. Gov. Mandela Barnes

"Like so many other Black lives in this country, George Floyd's life was stolen from his family and from his community.

"Our state is no stranger to this violence. In George Floyd's death, we remember those Black Wisconsinites who we have lost to systemic racism and police violence.

"We must recognize that, especially in our state, acts of systemic violence are happening every day, and they include more than just fatal police violence. The poverty, poor environmental conditions, and inequitable access to health care experienced by Black communities and other communities of color are a form of systemic violence, too.

"Those who are protesting this injustice are doing so in order to save this nation, and they should be protected. To see a city burn on the outside is devastating but hardly compares to the implosion brought by systemic inequity and injustice. Like internal bleeding, you may not see it, but the outcome will be catastrophic if left untreated.

"People are hurting. People are tired. We are done dying. I am tired of addressing the disregard for Black life in this country.

"Those who question the frustration and anger of communities of color must ask themselves why they are not frustrated, why they are not angered by the injustices carried out in their name.

"People want to live in a world free of hate. We want decency, true justice, equity, equality, and opportunity. These are all worth fighting for, and as Lieutenant Governor, I remain committed to helping lead that fight.

"So to the Wisconsinites and people across the country watching pain unfold in real time, I ask you to not just watch, but to speak out and to act.

"The idea that things should be better, not worse, is worth demonstration."

Milwaukee County Executive David Crowley

"In the midst of a pandemic that has already taken such a toll on people of color, the death of George Floyd is another untenable example of how racism is the real public health crisis our community is facing.

"There are no words that can rectify this injustice. Only action can come of this.

"Using dignity and respect as our guideposts, Milwaukee County will continue to partner with both community and police to provide training, trauma response and mental health care. We will continue to provide racial equity training for all our employees. We will work toward reforming our contracts and policies so that we can address implicit bias and promote equitable practices at all levels of government.

"We must reach out to each other, and we cannot respond to violence with violence.

"Let me be clear—these injustices will not go away until we acknowledge and address the hundreds of years of racism that brought us here. It will not go away until our policies serve the interests of all our residents. And it will not go away until we lift up communities of color to the decision-making table."

On the national stage, Democratic Presidential candidate Joe Biden says he spoke with Floyd's family.

"None of us can be silent," Biden said. "I promise you, I promise you, we will do everything in our power to see to it that justice is had."

During a Rose Garden speech on Friday, President Donald Trump did not touch on the death or protests, but says he also spoke with Floyd's family. President Trump did tweet Friday saying: "George Floud will not have died in vain. Respect his memory!!!"

President Trump faced a Twitter blockage following statements in a Thursday tweet about Minnesota looting which read in part: "Any difficulty and we will assume total control but, when the looting starts, the shooting starts."