Hillary Clinton supporters watch debate on Milwaukee's south side; 1 of 5 watch parties in the city


MILWAUKEE -- The highly anticipated debut debate between Hillary Clinton and Donald Trump lived up to its billing Monday as the candidates clashed repeatedly over the economy, tax cuts for the wealthy and ISIS.

Hillary Clinton's Wisconsin campaign scheduled a number of watch parties across the state. One took place on Milwaukee's south side -- at the Hispanic Chamber of Commerce of Wisconsin.

Organizers said the gathering Monday night was one of five watch parties in Milwaukee. About 20 to 25 people gathered on the city's south side, with two other watch parties taking place on the Marquette University and University of Wisconsin-Milwaukee campuses.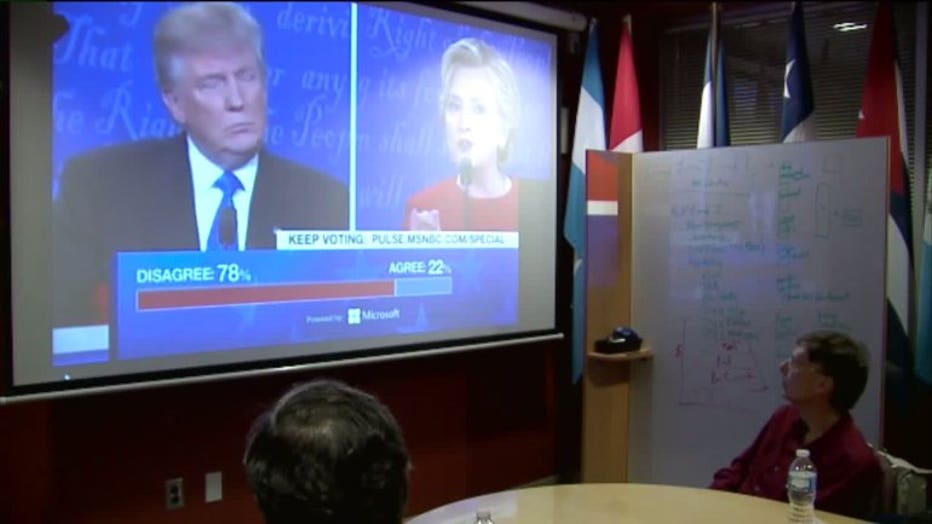 Hillary Clinton debate watch party in Milwaukee


Many of those taking part in these watch parties have volunteered with the campaign.

They listed some of the issues they care about most.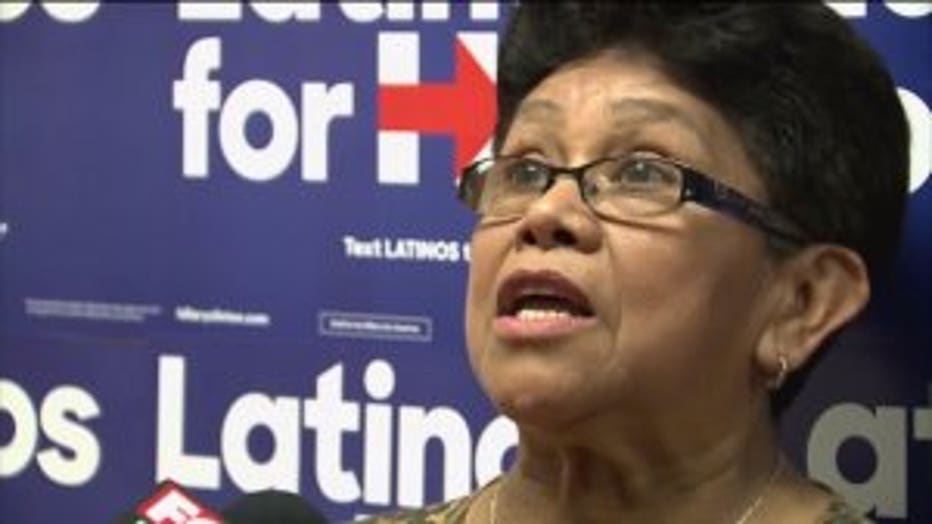 "She`s gonna protect our health insurance. She`s gonna do better in our public schools. She`s gonna raise the minimum wage," Guadalupe Gallardo said.

Gallardo, a volunteer with Clinton's campaign said that, in addition to immigration, are what matter most to her and are the positions that have her in Clinton's camp.

Those watching the debate Monday night acted mostly as though they were in the audience at Hofstra University in New York -- listening quietly, and offering few loud reactions -- although there was loud applause when Clinton responded to a jab saying she's not only prepared for the debate, she's prepared to be president.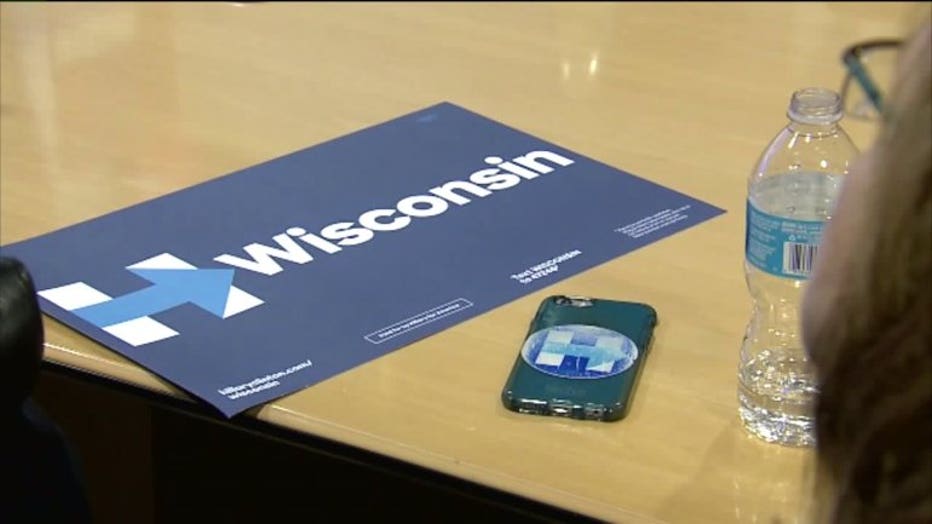 Hillary Clinton debate watch party in Milwaukee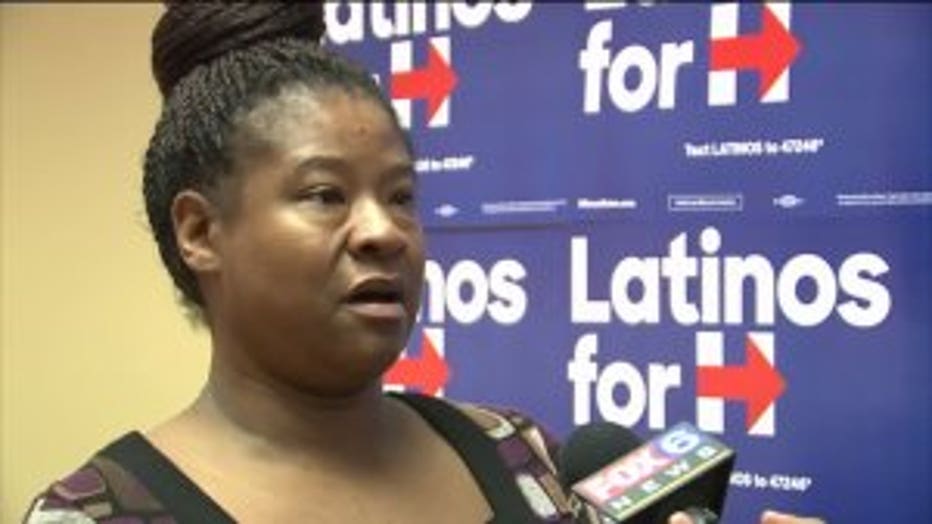 One of the issues getting the most time Monday was police and community relations, and urban crime rates.

One volunteer said on that issue, Donald Trump is late to the party.

"Now he`s starting to make a stand over these last couple days. 'This is not tolerable' or 'we`re not gonna tolerate this.' Where have you been all along since all of this has been going on?" Nicole Smith said.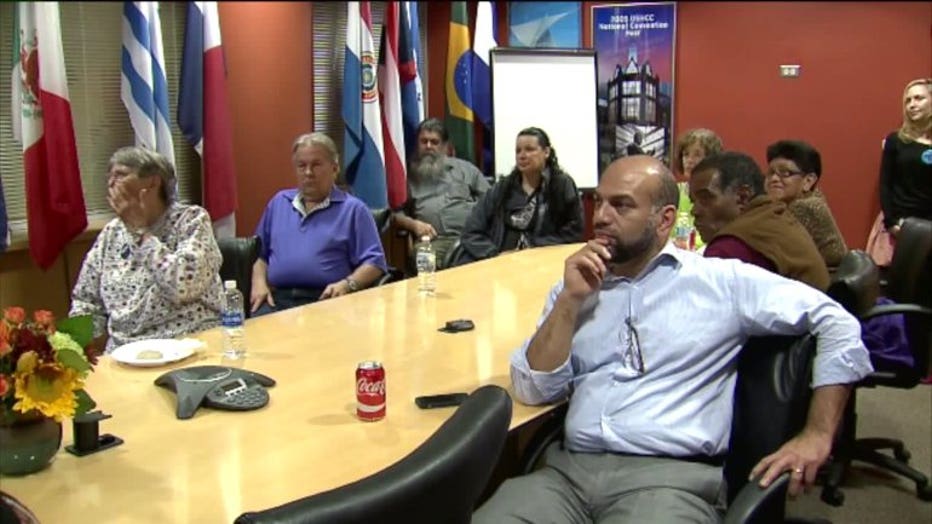 Hillary Clinton debate watch party in Milwaukee


The question after this first presidential debate is whether any minds were made up in the households of those who are undecided who tuned in.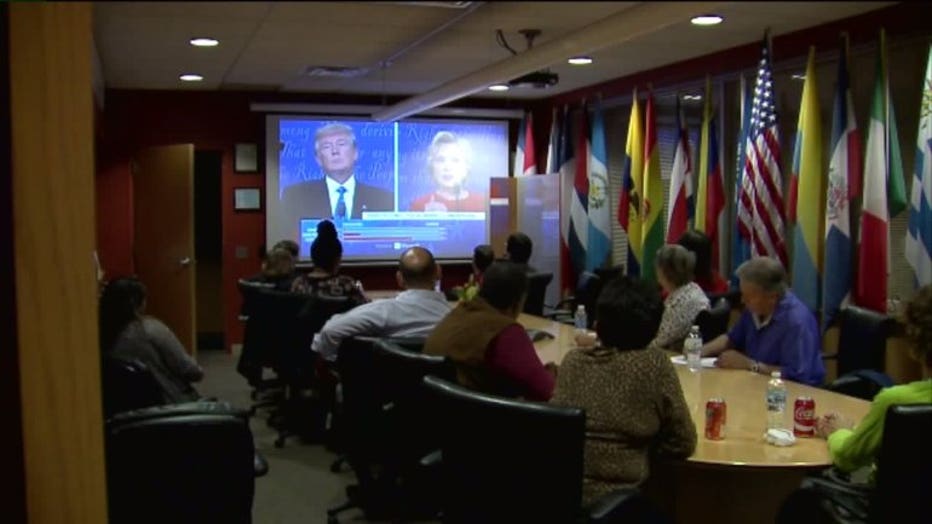 Hillary Clinton debate watch party in Milwaukee


There are two Hillary Clinton campaign events in Wisconsin this week:

On Thursday, September 29th, Anne Holton, who is the former Virginia Secretary of Education and wife of VP nominee Tim Kaine will campaign in Wisconsin.

Here are the event details:

Milwaukee Early Vote Event with Anne Holton
When: 10:15 AM
Where: Milwaukee DNC HQ Office, 1857 E Kenilworth Place, Unit B, Milwaukee, WI
Public RSVP Here

Kenosha Early Vote Event with Anne Holton
When: 12:15 PM
Where: Kenosha Coordinated Campaign Office, 5712 7th Avenue, Kenosha, WI
Public RSVP here

Chelsea Clinton, daughter of Hillary Clinton has plans to campaign in Wisconsin Friday, September 30th.

A location and time have not been set.